Features | Written by Andrew Pollard 18/06/2018
[ENDED] Win I KILL GIANTS on DVD
With the impressive adaptation of Joe Kelly and Ken Niimura's I Kill Giants set to be released on DVD next month, we've managed to get hold of two DVD copies to give away to some lucky readers.
To be in with a chance of winning one of these fantastic prizes, simply answer the following question:
I Kill Giants' Zoe Saldana plays which character in the Marvel Cinematic Universe?
a) Maria Hill
b) Gamora
c) Natasha Romanoff
Email your answer, along with your address details, to comp@starburstmagazine.com labelled I Kill Giants before midnight on Sunday, July 1st.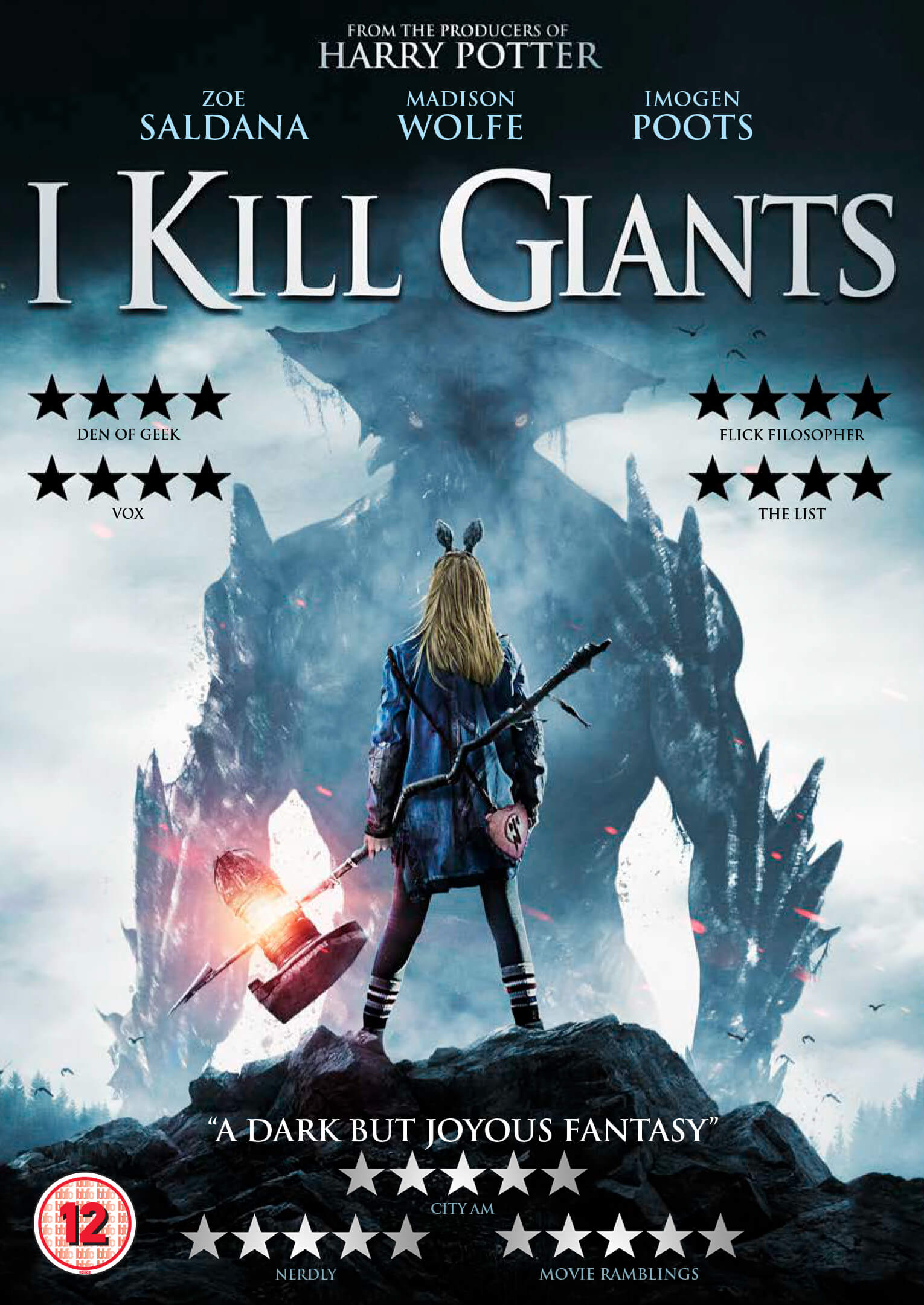 To give you an idea what to expect from the movie, be sure to check out the below trailer:
The official synopsis for I Kill Giants reads:
Barbara Thorson (Madison Wolfe) is a teenage girl who escapes the realities of school and a troubled family life by retreating into her magical world of fighting evil giants. With the help of her new friend Sophia (Sydney Wade) and her school counsellor (Zoe Saldana), Barbara learns to face her fears and battle the giants that threaten her world. From the producers of Harry Potter Based on the critically acclaimed graphic novel
I Kill Giants is released on DVD July 2nd by Kaleidoscope Home Entertainment.