Features | Written by STARBURST 07/06/2022
Win DR WHO AND THE DALEKS Blu-ray Box Set & Poster
We've managed to secure a cool package including the 4K restoration of the classic '60s film Dr Who and the Daleks as well as a limited edition poster for the double bill of the film with the sequel Daleks: Invasion Earth 2150AD (check cinemas for screenings!). Just read on and enter below….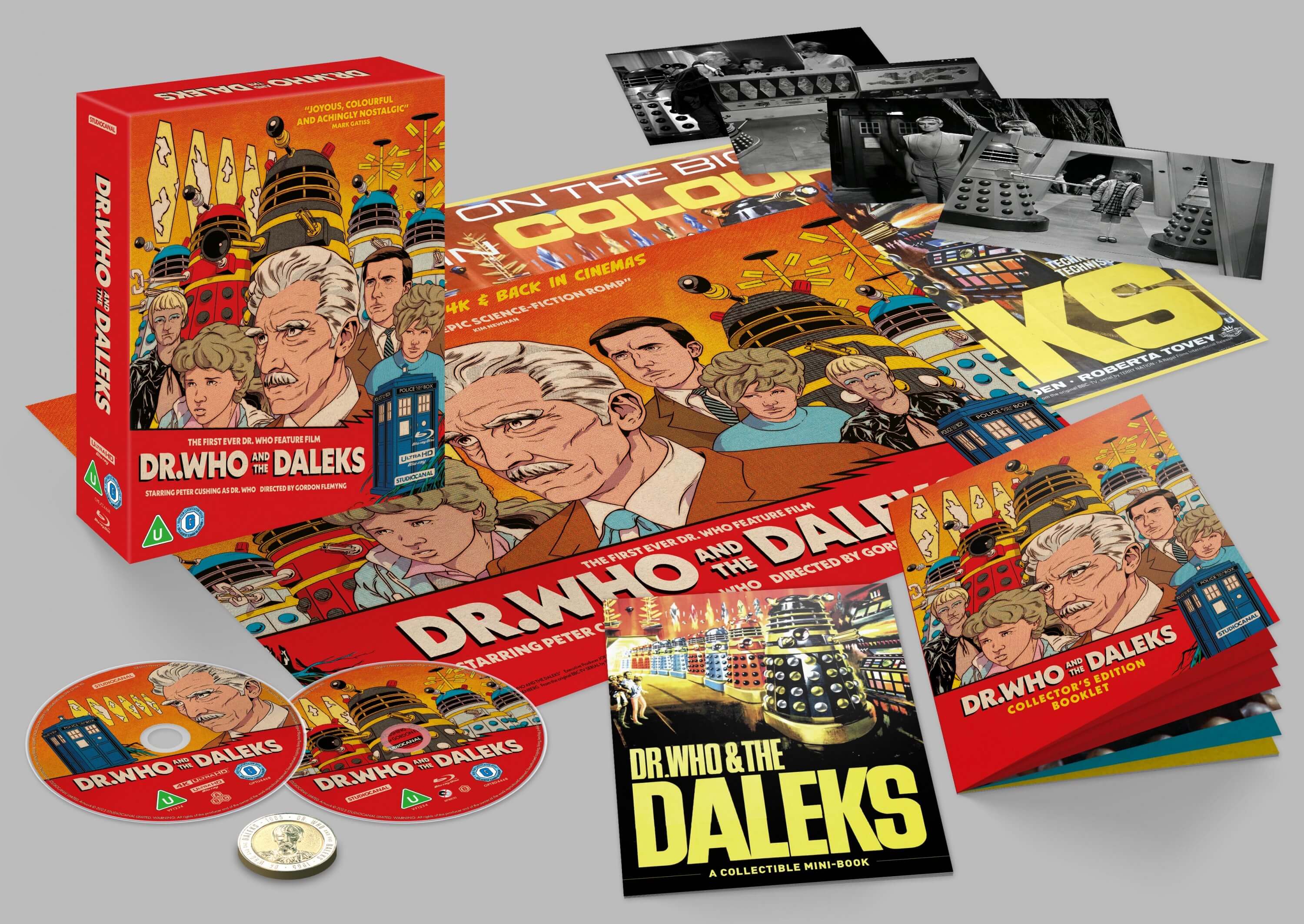 Time-travelling scientist Dr Who (Peter Cushing) and his companions (Roberta Tovey, Roy Castle, and Jennie Linden) are unwittingly transported to a faraway planet where they're captured by mutant alien creatures, the Daleks. Exposed to radiation sickness, our heroes must help their captors gain access to an antidote, but in doing so may put the rest of life on the planet in danger. This spin-off, created early on in the life of the popular TV show, allowed viewers to see the Doctor's deadliest enemies in colour and on the big screen.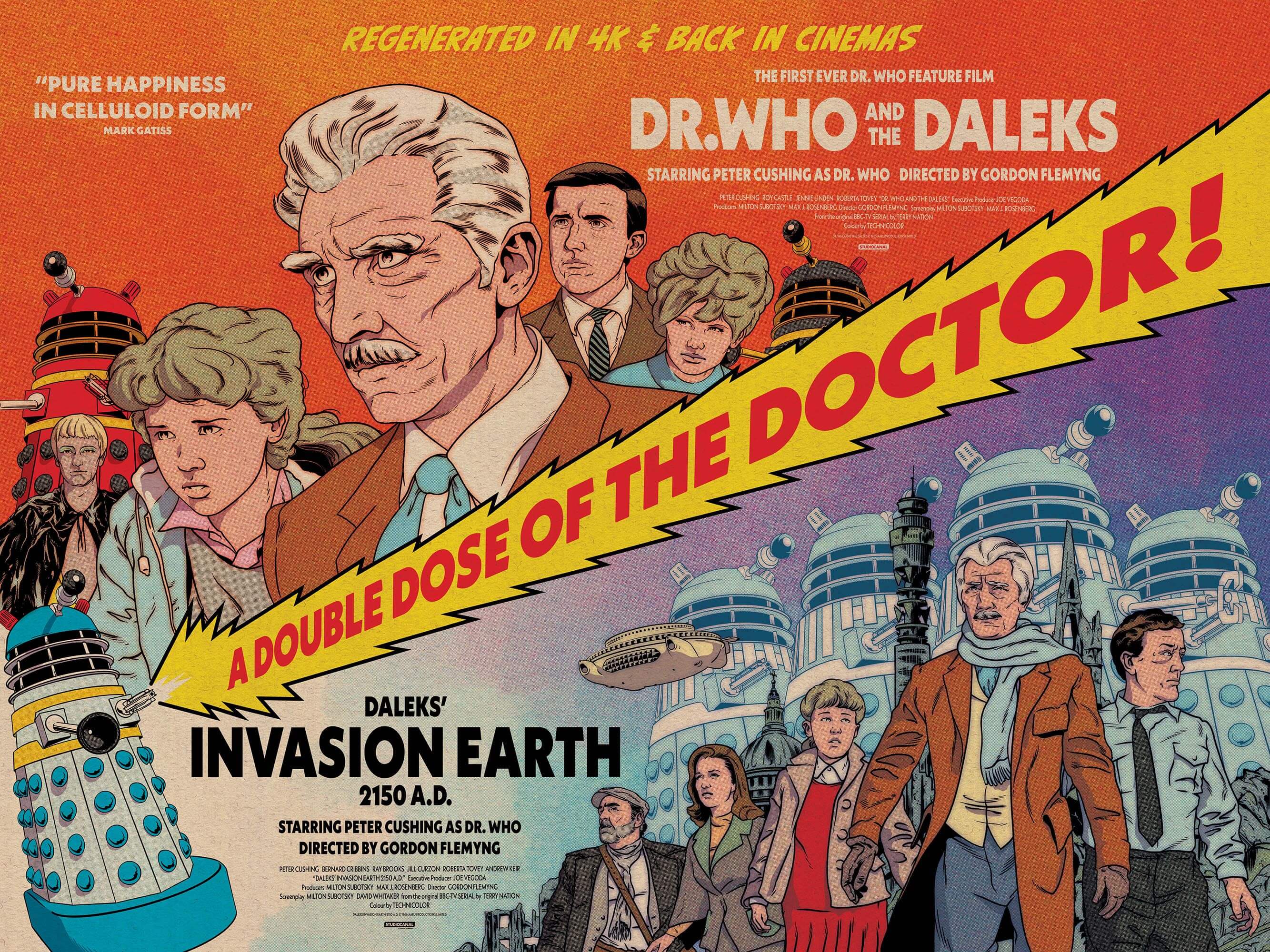 a Rafflecopter giveaway
Dr Who and the Daleks
is released as a 4K Blu-ray box set on June 20th. Pre-order your copy now.