Unsolvable deaths, deep state conspiracy theories, exploding electric cars – welcome to the weird and wild world of VENGEANCE, the terrific directorial debut from B.J. Novak (better known for his role as Ryan in The Office: An American Workplace). We have three copies of the film on Blu-ray to giveaway, so read on, watch the trailer and enter below…
B.J. Novak has lined up a fantastic cast to star alongside him, including The Sandman's Boyd Holbrook, Ashton Kutcher (Jobs) in a scene-stealing part as a cowboy record producer, singing sensation Dove Cameron, and Issa Rae (Roar).
It seems like Novak might well have been taking notes from Tarantino while appearing in Inglourious Basterds: VENGEANCE is filled with hilarious dialogue – "As a personal boundary, I don't avenge deaths" – and quirky characters, and brings the murder mystery genre bang up to date in a fresh and wildly entertaining style.
A fish-out-of-water comedy thriller with a gripping puzzle of a plot at its heart, fans of Knives Out and Reason to Leave will be sure to enjoy Novak's sharp-edged debut.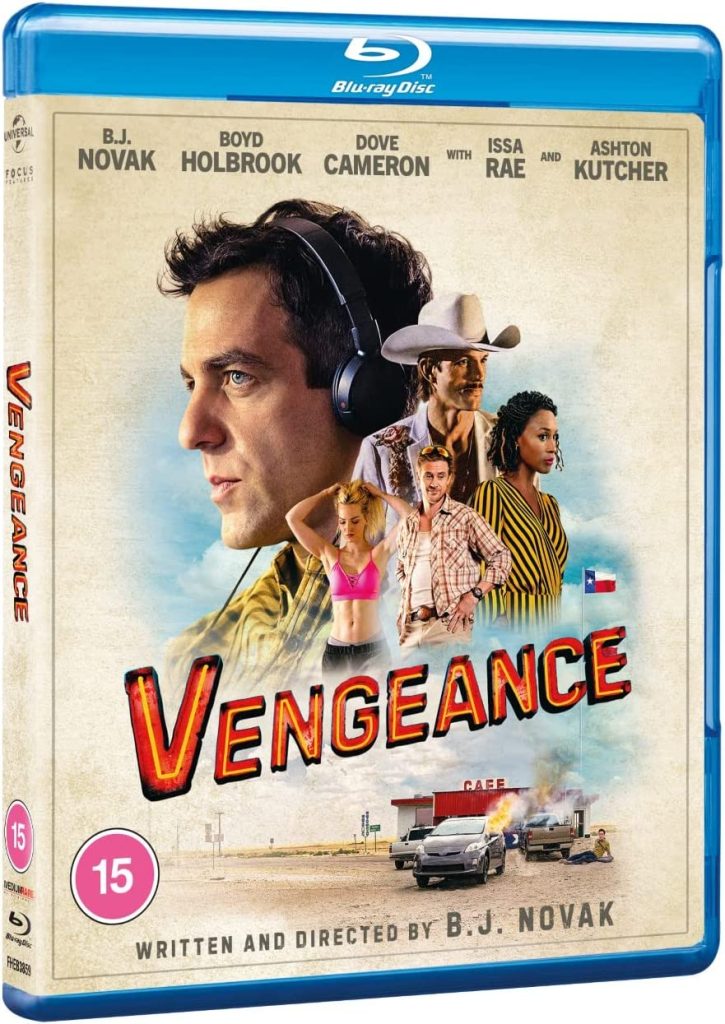 Vengeance is out now on Blu-ray.