Features | Written by STARBURST 07/02/2020
[ENDED] Win BLISS on Blu-ray
We are celebrating the imminent release of Bliss on Blu-ray by teaming up with Eureka and offering you the chance to win one of three gore-soaked discs that we have up for grabs.
For your chance to Bliss on Blu-ray simply answer the following question after watching the trailer...
Dora Madison who plays 'Dezzy' gets caught up in a blood-soaked,drug-fuelled and out of control situation trying to escape a creative block but what is her occupation?
(a) Painter
(b) Zookeeper
(c) Astronaut
Email your answers labelled 'BLISS' to comp@starburstmagazine.com to arrive before 23:59 on February 26th.
From the Press Release:
Struggling through a seemingly endless creative rut, hard-partying and Los-Angeles-based artist Dezzy Donahue (Dora Madison, Friday Night Lights) can't stop the resulting bad streak of problems, including unpaid rent and professional stagnation. In an effort to combat her tough luck, Dezzy throws caution to the wind, indulges in heavy drugs and rages her nights away. Her kinda/sorta boyfriend, Clive, is concerned while her debauchery-minded friend Courtney and her enigmatic hubby Ronnie keep feeding Dezzy's darkest urges.
Gradually, though, the party starts to end, and in its place, Dezzy finds herself thirsting for blood and suffering from terrifying visions. Having never been one for moderation or self-control, she's unable to resist her newfound dangerous impulses. And that's very bad news for everyone in her life, all of whom are filled with the red liquid she now so desperately craves
STANDARD EDITION SPECIAL FEATURES
1080p presentation of the film on Blu-ray
5.1 DTS-HD MA and uncompressed LPCM 2.0 audio options
Optional English subtitles
Brand new audio commentary with film historians Kat Ellinger and Samm Deighan (Daughters of Darkness podcast)
Audio commentary with director Joe Begos and actress Dora Madison
Audio Commentary by director Joe Begos, producer Josh Ethier, and the Russell FX team
Deleted Scene
Trailer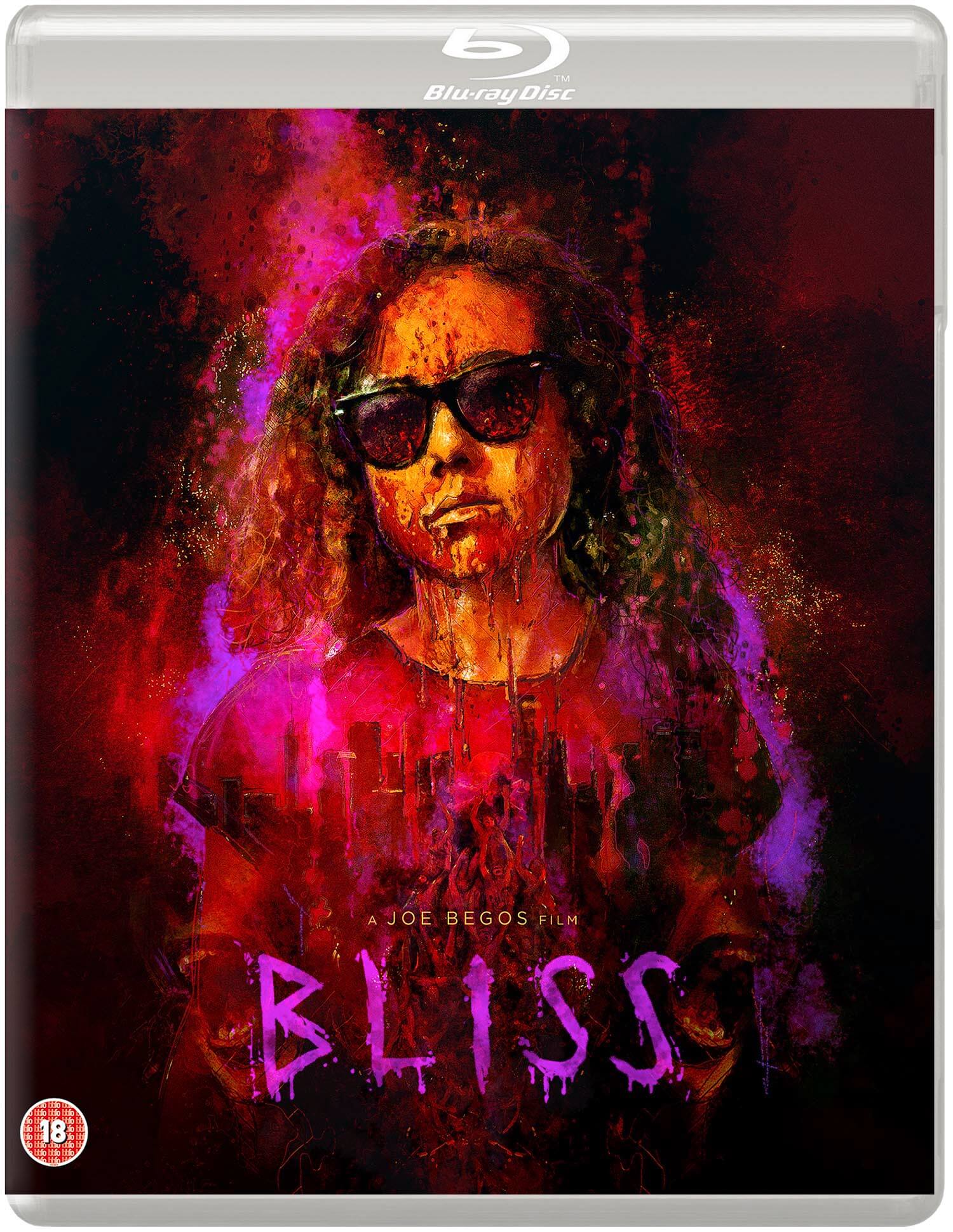 BLISS, a blood-drenched voyage of drug-fuelled hysteria from director Joe Begos, is OUT NOW on Blu-ray and can be purchased here https://amzn.to/2rAR7od
Terms & Conditions:
Eureka/STARBURST do not accept any responsibility for late or lost entries due to the Internet or email problems. Proof of sending is not proof of receipt. Entrants must supply full details as required on the competition page, and comply with all rules to be eligible for the prizes. No responsibility is accepted for ineligible entries or entries made fraudulently. Unless otherwise stated, the Competition is not open to employees of: (a) the Company; and (b) any third party appointed by the Company to organise and/or manage the Competition; and (c) the Competition sponsor(s). This competition is a game promoted STARBURST. STARBURST's decision is final in every situation and no correspondence will be entered into. STARBURST reserves the right to cancel the competition at any stage, if deemed necessary in its opinion, and if circumstances arise outside of its control. Entrants must be UK residents and 18 or over. Entrants will be deemed to have accepted these rules and to agree to be bound by them when entering this competition. The winners will be drawn at random from all the correct entries, and only they will be contacted personally. Prize must be taken as stated and cannot be deferred. There will be no cash alternatives. STARBURST routinely adds the email addresses of competition entrants to the regular newsletter, in order to keep entrants informed of upcoming competition opportunities. Details of how to unsubscribe are contained within each newsletter. All information held by STARBURST will not be disclosed to any third parties