Features | Written by STARBURST 26/02/2021
[ENDED] Win AMC Series NOS4A2 – THE COMPLETE DVD BOX SET
We have two copies of the AMC series NOS4A2 - the Complete DVD Box Set featuring both seasons of the show based on the novel by Joe Hill. All you have to do is read and enter below.
Star Trek's Zachary Quinto stars as the evil Charlie Manx in NOS4A2, a different kind of vampire story based on the New York Times best-selling novel of the same name by Joe Hill, acclaimed novelist and son of horror maestro Stephen King.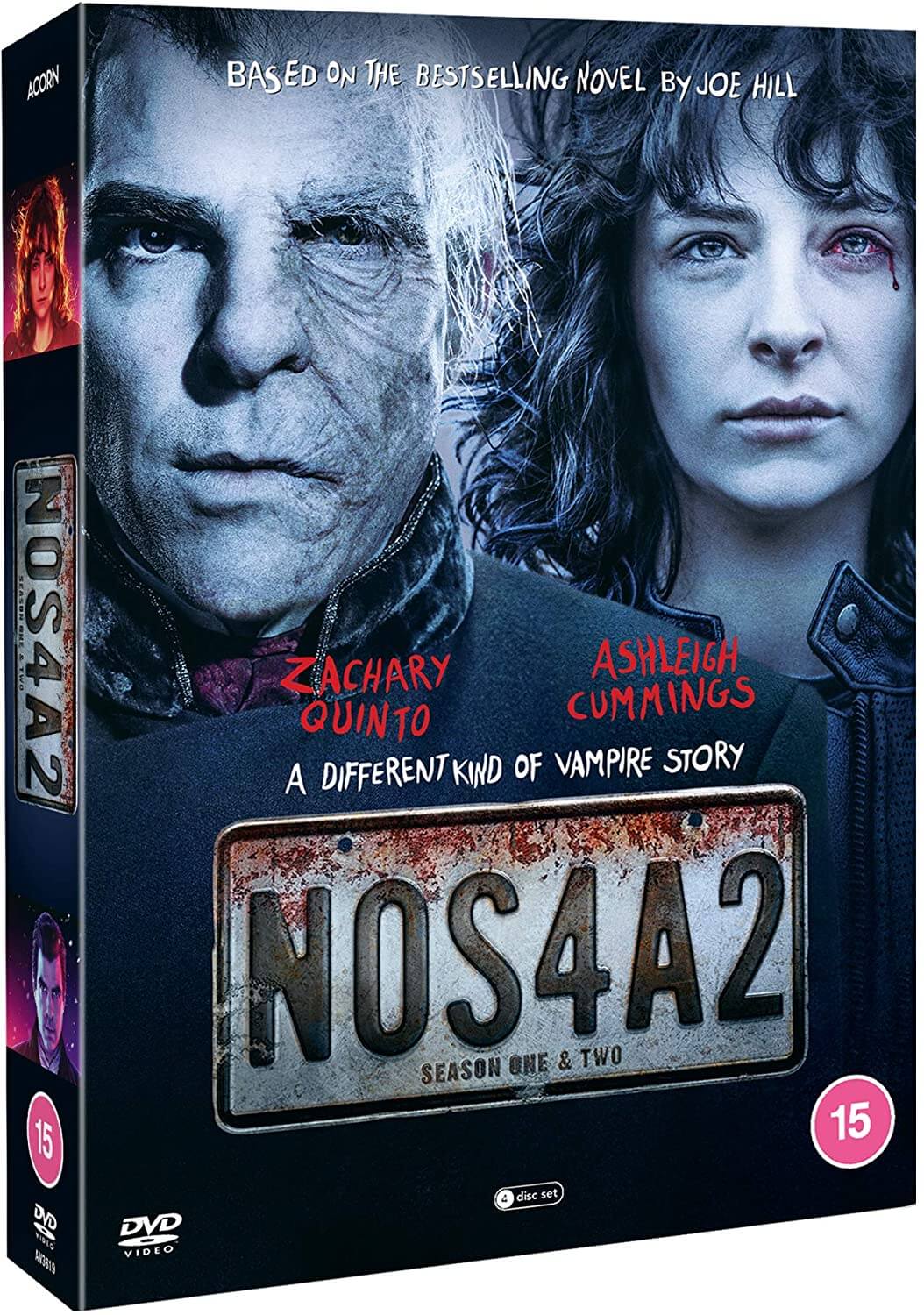 This grippingly dark series follows a woman determined to track down a string of missing children whose disappearance may be more sinister than anyone would believe and is set to arrive on DVD NOS4A2 Season 1 & 2 Complete DVD Box Set comprising of 20 episodes on four discs and on digital March 8th, courtesy of Acorn Media International. You can read our review here.
a Rafflecopter giveaway