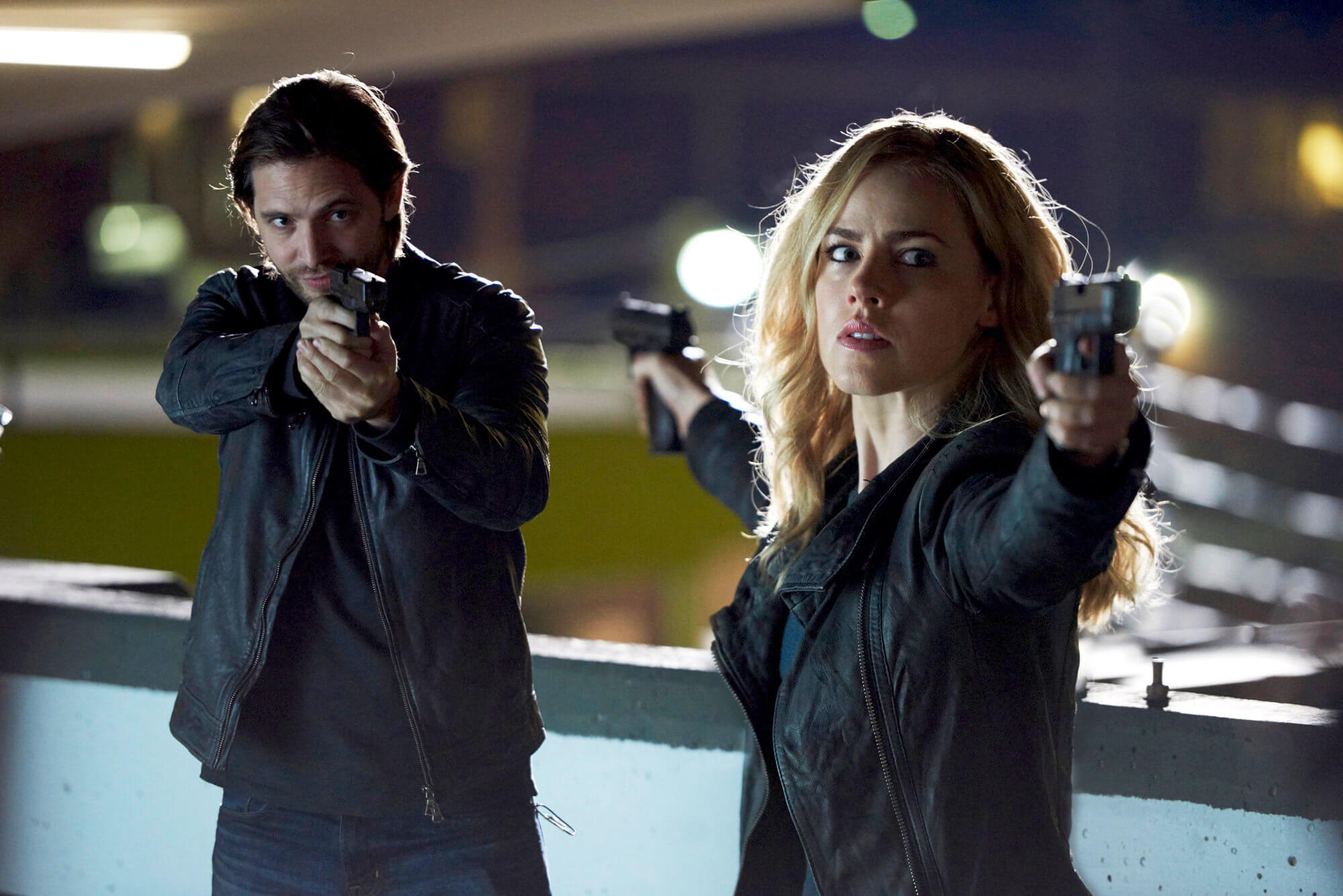 The 12 Monkeys TV series is heading to us from Fabulous Films on December 5th! Enjoy all 4 Seasons of this hit sci-fi show for the first time on DVD and Blu-Ray. We've got one copy of the Complete Series to give away. Just read on and enter below…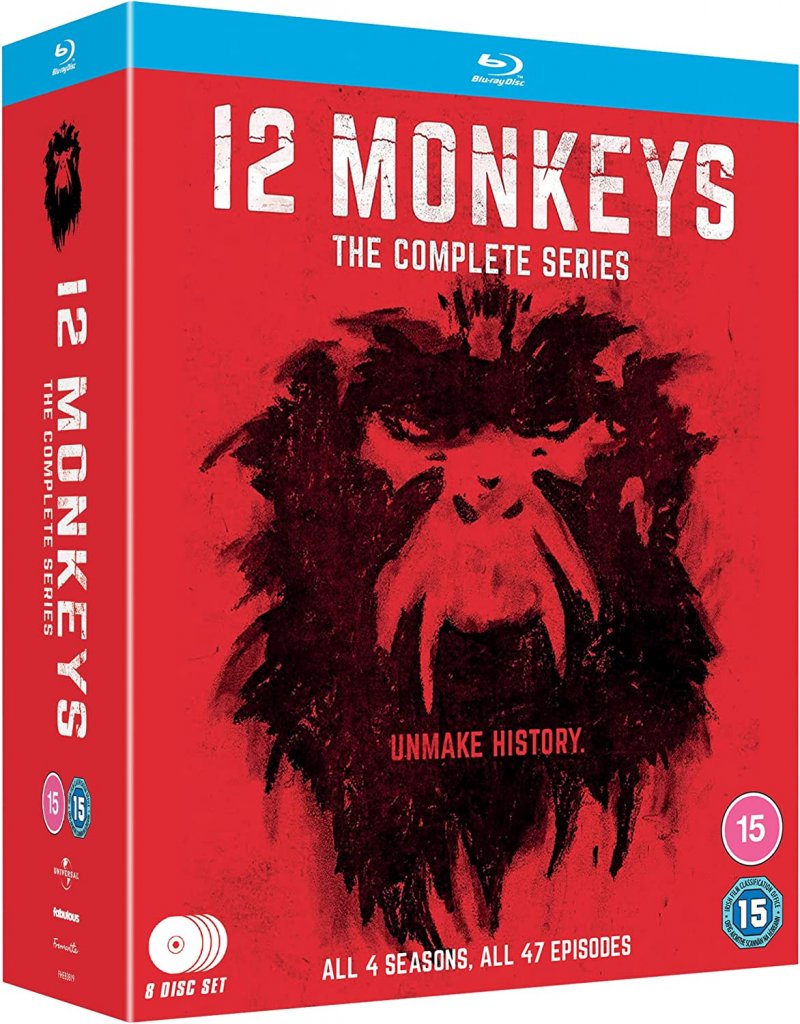 The 12 Monkeys sci-fi series ran from 2015 -2018 and is loosely based on Terry Gilliam's 1995 film of the same name, which in turn was based on Chris Marker's 1962 featurette La Jetée. Marker is credited on the series along with David and Janet Peoples who wrote the 1995 film. The series was produced by the makers of the 1995 film – Atlas Entertainment as well as Universal Cable Productions. Charles Roven, the producer of the original film, was one of the series' executive producers.
Synopsis: A man from the post-apocalyptic future, Cole uses a dangerous, untested method of time travel to get from 2043 to the present day. He is on a mission to locate and rid the world of the source of the plague that will eventually annihilate the human race. Assisting him is Dr. Cassandra Railly, a virologist who must decide whether to do harm in order to save the world- regardless of the fact she has taken the Hippocratic oath.
Change the Past, Save the Future.
Cast: Aaron Stanford, Amanda Schull, Kirk Acevedo, Noah Bean, Todd Stashwick, Emily Hampshire, Barbara Sukowa.
Extras: Deleted Scenes, Gag Reels, Inside 12 Monkeys, Commentaries, Cast Auditions, Webisodes, Season 4 Trailer, Alternate Opening, Podcasts.#
12 Monkeys: The Complete Series is released on Blu-ray from Fabulous Films on December 5th.