Features | Written by Andrew Pollard 15/01/2018
Wes Craven: The Unheralded Devilish Delights of a Horror Icon
When looking at the horror genre, there are so many names out there who we hold close to our hearts as personal favourites when it comes to tantalisingly terrifying tales, be that in front of or behind the camera. One such name who towers above nearly all others is, of course, the truly legendary WES CRAVEN. An absolute master of his craft, the charismatic and fascinating Craven earned his moniker of the Master of Horror for having a career which boasted features such as A NIGHTMARE ON ELM STREET, SCREAM, THE HILLS HAVE EYES and THE LAST HOUSE ON THE LEFT. Craven sadly left us in 2015 after a battle with brain cancer, but his legacy is one that will never be forgotten and his work still astounds today just as much as it ever has. And now, Horror Channel is shining a spotlight on some of this game-changer's hidden gems as they get set to dish up four of Craven's hidden marvels throughout January. Here, we give you the lowdown on these films and just why you should be going out of your way to check out some absolute delights from one of the greatest names in the history of the game.
The Serpent and the Rainbow
For many longstanding Wes Craven fans, 1988's The Serpent and the Rainbow is often lauded as the most overlooked classic of this iconic moviemaker's career. In fact, many would cite the film as his best in several years, with it generally revered as his best picture since A Nightmare on Elm Street upon its release.
When it comes to the zombie subgenre, the iconic name that instantly comes to mind isn't that of Wes Craven; instead, the also-sadly-passed George A. Romero is the bespectacled face that is synonymous with that famed corner of horror. With The Serpent and the Rainbow, though, Craven does indeed tackle the zombie topic, just maybe not quite as you'd expect. Instead of hordes of shuffling undead, Wes decides to trace the very concept of 'zombie' back to its origins. As in voodoo and Haiti. Bill Pullman is tasked with heading to Haiti to locate the magic ingredient that holds the key to what the locals dub zombies, all so that some swanky corporation can implement the tipple as an anaesthetic product to mass-market.
Jumping from the screen in The Serpent and the Rainbow is the striking nature of the film; both in its lush (and not-so-lush) locations and in its attention-grabbing moments of macabre terror. And throughout the film, constantly prominent is an ever-lasting sense of gritty realism to the tale that's playing out before our eyes. The zombie angle doesn't feel merely a run-of-the-mill idea on which to hinge your film while other stuff just so happens to go on in the background. Instead, the topic of Haitian zombies is treated with the utmost respect and clearly extensive research was done from writers Richard Maxwell and Adam Rodman in addition to the elements that were loosely pulled from Wade Davis' The Serpent and the Rainbow novel.
You may not have paid it much attention previously, the title may even have had you scratching your head upon seeing it in an old VHS shop (man, don't you miss a good VHS shop, full of unknown delights and all kinds of bonkers cover art?!), but this is one of Craven's most visually impressive movies, with a subject matter that is handled in a way that feels alarmingly educational without making its premise or central plot points feel like simply a gimmick or yet A.N. Other zombie movie.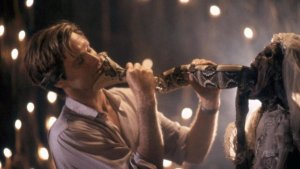 Shocker
When Universal sought Wes Craven to deliver a film in the vein of A Nightmare on Elm Street and with the potential to spawn an entire franchise much like Freddy Krueger's reign of terror in Springwood, the writer/director conjured up 1989's Shocker. Still, while there are certain elements of Shocker that do mirror parts of the Elm Street series, the ever-thinking Craven managed to make it a completely separate beast to Krueger's capers.
The most striking similarity between Shocker and Elm Street is the central figure of this '89 effort, Mitch Pileggi's Horace Pinker. A thorough bastard of the highest order, this maniacal murder is unashamed in what he does, starting the film with a personal body count of thirty and in a hurry to add more to that number just for shits 'n' giggles. After he makes things awfully personal with Michael Murphy's lawman and son Jonathan (played by Peter Berg - yes, the same Peter Berg who directed Welcome to the Jungle, The Kingdom, Hancock and the god-awful Battleship), Pinker winds up on the electric chair. But it's here that the real fun begins, with him only becoming even stronger and more deranged once the should-be-deadly voltage runs through his body.
In Shocker, you can tell that Craven is having fun. And surely that's so much of what filmmaking is about at times, right? Hell, we can't all be po-faced Christopher Nolans, can we? We're not saying fun and jollification (Lightning Seeds represent, yo!) should be gushing through every single movie out there, but now and again it's good to see somebody indulging playfully with their work. With cameo appearances from Craven's children Jessica and Jonathan, genre fave Ted Raimi, Alice Cooper's then-guitarist Kane Roberts and Heather Langenkamp of Elm Street fame, not to mention a soundtrack boasting input from Iggy Pop, Alice Cooper, Megadeath and KISS' legendary Paul Stanley, Shocker is an absolute blast. And that's without even mentioning the charmingly effective yet remarkably gripping finale.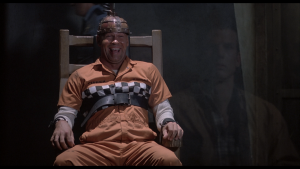 The People Under the Stairs
If you ask casual film fans about the films of Wes Craven, you'll likely get the standard chatter about the Nightmare on Elm Street and Scream pictures. If you're lucky, one or two might even make mention of The Hills Have Eyes or you might possibly hear rumblings of The Last House on the Left on a good day. One absolute Craven classic that many either haven't seen or have forgotten about, at least in broad circles, is 1991's The People Under the Stairs. On the other end of the spectrum, those who are familiar with the movie usually completely adore it and regularly suggest it to be just as good, if not better, than some of the iconic filmmaker's most famous flicks.
Like so many Craven efforts, The People Under the Stairs is a picture brimming with social commentary and class themes. As the film opens, we see that times are hard in a Los Angeles ghetto. When a young boy and his family are being threatened with eviction from their small apartment, they decide to break into the landlords' house and make enough money to pay for medical attention for the boy's sick mother in addition to nabbing themselves plenty of loot to cover their rent and much more - all, of course, while sticking it to the proverbial man (or man and woman, in this case). Said youngster in all of this is Moonwalker's Brandon Adams as Fool, and he joins Ving Rhames' Leroy and Jeremy Roberts' Spenser in this hairbrained burglary. Once in the home of the Robesons - the landlord couple who refer to themselves as simply Mommy and Daddy - the plan goes to the dogs (quite literally, at one point) as this twisted pairing have some rather intense security measures in place, not to mention a crowd of cannibalistic kids trapped and hidden under their stairs. Poor Spenser bites the bullet early doors, and then it's up to Leroy and Fool to somehow find a way out of this hellhole.
The People Under the Stairs is very much a classic of its time, yet it's similarly a film that holds up just as well to this very day. While Adams, as Poindexter 'Fool' Williams, is on splendid form, particularly when helped out by the willing-yet-terrified Alice (A.J. Langer), it's the eerie, erratic Robesons who steal the show. Played by Twin Peaks duo Everett McGill and Wendy Robie, they are a haunting, twisted duo, yet their actions and dialogue is often given a deft and humourous touch from Craven. As such, it's fair to say that The People Under the Stairs isn't exactly an all-out, balls-to-the-wall terrorfest, instead more a relatively family-friendly scarefest by modern standards. But while there are still moments of luscious lashings of gore and sinister shenanigans, the most striking element of The People Under the Stairs is Craven's delicate yet vicious satire and social commentary, clearly lamenting the fat cats who will step over anyone and everyone to keep on making money hand over fist.
If you've yet to discover The People Under the Stairs, trust us, it's an absolute delight of a film and truly does stand as one of Wes Craven's best ever. For those of you who have seen the picture, you'll know exactly what we mean - and the upcoming network premiere on Horror Channel is something to mark in your diary if you're long overdue a catch-up with this Craven classic.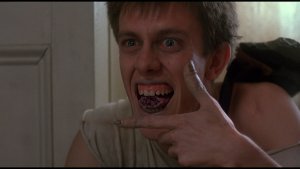 My Soul to Take
One final Craven gem that we're going to touch upon here is 2010's My Soul to Take. Whilst this slasher may have flew under the radars of many genre fans, it's notable for being the last feature that Wes would be on triple duty for as writer, director, and producer. In fact, My Soul to Take was the second-to-last movie that he directed before his tragic passing in 2015; the honour of his final film in the director's chair falling to 2011's Scream 4.
Now while My Soul to Take is indeed an unknown quantity to some, it's certainly got plenty to offer genre fans - if not for its cast alone. The tale itself focuses on a small town haunted by the legend of the Riverton Ripper. With the Ripper having been one of seven souls in the body of schizophrenic Abel Plenkov, the local town of Riverton has an annual ritual - i.e. partying, booze, premarital sex - in order to keep the nefarious Riverton Ripper from rising up to cause chaos and carnage once more. Of course, sixteen years later. the worst-case scenario does indeed play out as bodies begin to pile up. In amongst the teens caught up in the terror, front-and-centre we have Max Thieriot (who brilliantly portrayed Dylan in Bates Motel) as Bug. Elsewhere for face-spotters, there's a brief appearance from Danai Gurira - who would, of course, go on to play the katana-wielding Michonne in The Walking Dead - and a slightly larger role for Frank Grillo. Much like Gurira has become a favourite of many as one of The Walking Dead's resident badasses, Grillo himself is a hugely popular figure due to headlining the second and third Purge movies, not to mention devouring scenery as Brock Rumlow, aka Crossbones, in the Marvel Cinematic Universe, and then parts in The Grey, End of Watch, and Zero Dark Thirty.
Sure, My Soul to Take may be a tad formulaic, but more often than not that can be seen as almost a reassuring blanket for slasher films. Things aren't too predictable, though, for the plot holds some smart and surprising twists once the bulk of the disposable teens have been offed. More importantly, it's a movie that instantly marked the talented and engaging Thieriot out as one to watch as far as many genre fans were concerned. After all, surely we can't be the only ones pointing at the tele and shouting "It's that fella who was really good in My Soul to Take!" upon the young actor turning up as Norman Bates' half-brother in the phenomenal Bates Motel.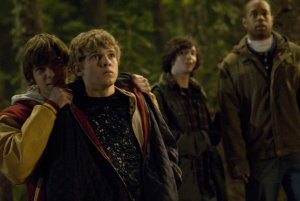 From a Wes Craven perspective, it could be said that he perhaps played it a little safe with My Soul to Take both in terms of its plot and its scares, but then Craven was never one to shock just for the sake of shocking. Wes was a thinking man's director who liked to try and get under the surface of the obvious, and there are indeed glimpses of such elements at play with this 2010 effort. It may not be up there as one of his all-time great films, but My Soul to Take is a breezy, entertaining slasher that does still manage to catch you off guard with its scares at times.
So there we have it, a quick heads-up on some of Wes Craven's lesser-known gems. All of which are receiving their network premieres this January on the always-great Horror Channel. What better way to bring in the New Year than by cosying up with some great and grizzly goods from the always-missed Wes Craven?
The WES CRAVEN season runs each Saturday in January on Horror Channel. Sky 319, Virgin TV 149, Freeview 70, and Freesat 138.