Features | Written by Grant Kempster 05/09/2022
Voice of a Generation: A conversation with William Daniels
As a child of ten years old this writer, like many others of my generation, would spend countless hours camped out in my parent's car, pretending to go on adventures as Michael Knight while mentally willing the car to talk back to me in the dulcet tones of KITT actor William Daniels. Now, 40 years on, as Knight Rider races back to screens on Legend, the iconic actor - now 95 - reminds us all that life for him at ten years old was very different…
William Daniels: My mother, Irene, started teaching me and my sister songs. She would read in the papers wherever they were auditioning and she would drag us over there. One of the shows was called The Horn and Hadart Children's Hour and we auditioned for them and we got on. That was the beginning of my career when I was nine or ten. That was a weekly show and we learned a new song that our mother would teach us each week. Then we'd go on Saturday to rehearsals over at NBC in New York and then record the show, which would be on Sunday morning and we did that for a number of years.
STARBURST: While Horn and Hadart may have been a somewhat forced entry into showbusiness, would your consequent foray into acting in the play The Life of Father prove to be a better experience?
The Life of Father had four sons and I was playing the next to old and I was in it long enough to grow into the oldest one. I was in that for at least what two years and I came up with, without knowing it, [Howard] Lindsay's upper-class accent. I just absorbed it, I didn't try to do it.
Would you say that Howard Lindsay was a mentor of sorts?
Absolutely and I remember going in, knocking on his dressing room door and I said, "I'd like to study acting, should I go to the Academy that they have there for actors?" and Mr Lindsay looked at me and said, "Don't go over there," he said. "I'm on the board. What you do is you write to the government and recommend a school that has a good theatre department that way you pick up a college education plus a great deal of experience in the theatre", which is what I did.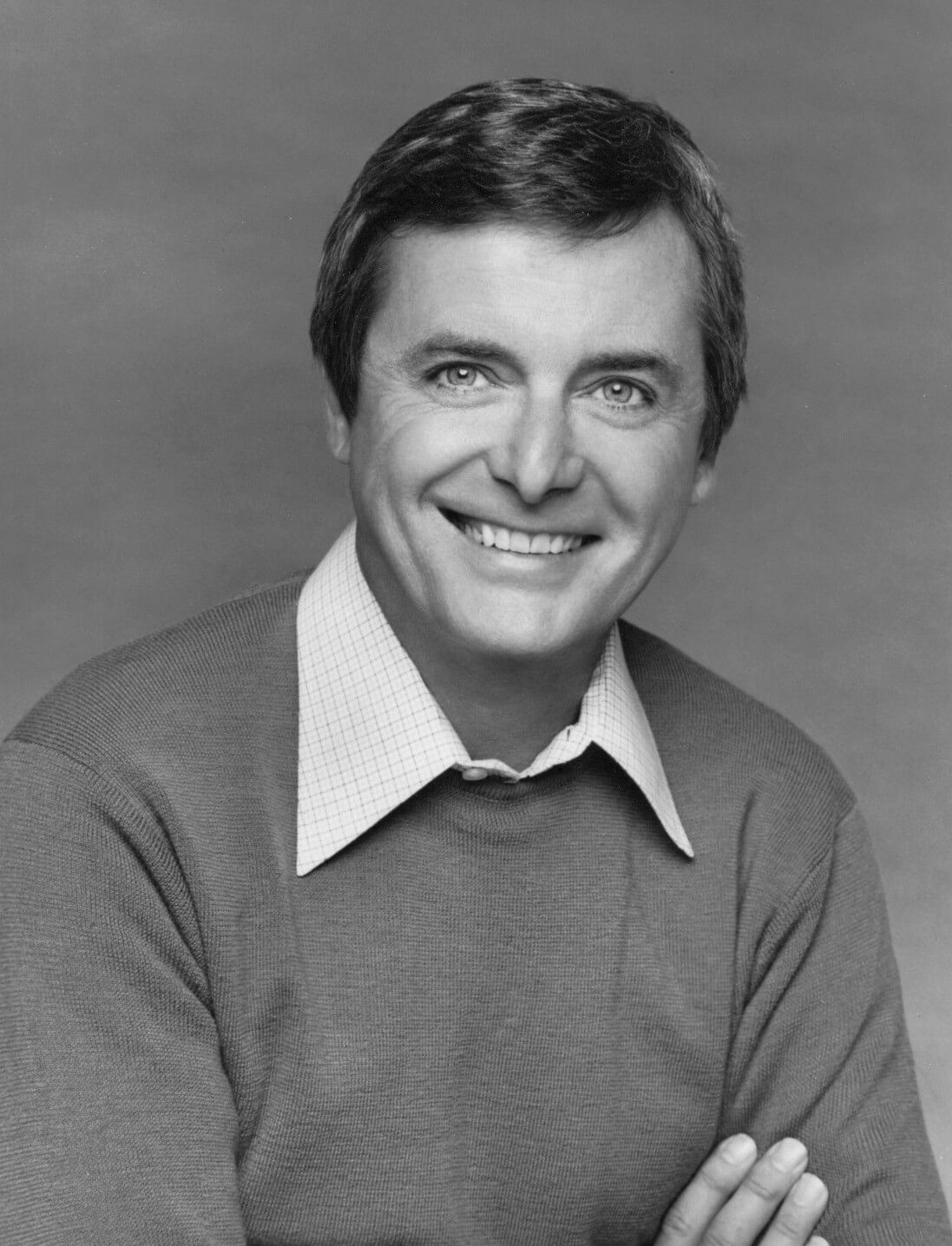 Did the war hinder your journey to college?
I was drafted and sent over to Europe and while I was in basic training they dropped the bomb on Hiroshima and that was the end of the conflict. So I was in what you would call the forces of occupation, dealing with the prisoners of war. I didn't realise they have a number that tells them if you have a speciality and my number was entertainment specialist. They read this as we were in Italy going up north and they took me off the train in a little place called Livorno and I went into the radio station there and it was quite a lovely experience. I really enjoyed it there. The staff were leaving, having been there all during the war, so I ended up with some new people and pretty soon I was running a station and I had about seven or eight guys under me at 18 years old. We did hours of live music and commentary and that sort of thing and I enjoyed it very much. To tell you truth, it got me away from my family, which was not easy to do. I had a family that did everything together. You know, the kids, the father, the mother. If they went for a pair of shoes, we all went. So I guess I got past that stage and by the time I got out, I was a Staff Sergeant and I had enough of the GI bill to apply for college. My sisters were in a play with Walter Huston, a very famous actor at the time, they both were in that and they were in Chicago and my mother said to me, "I think one of those schools is up north." And so I went up and there was this gorgeous campus on the lake.
It sounds like you'd made the right decision to follow Lindsay's advice…
I loved my years at North Western, although it was such a rush with this lady I started dating because she was so anxious to get to New York that we did this for four years in 3½. I didn't really wanna get to New York because I know what I was facing without an agent in New York, it's pretty hard but we went and, err, we existed.
And you've been married for 71 years! Incredible!
When people ask me about lengthy marriage they asked me, "How did you manage that?" I say, "It's a lack of imagination."
So with your life in showbusiness beginning to work in your favour, how did that make you feel about the way in which your mother pushed you into it so early on?
That's a good question. I don't know if I blamed my mother. I was angry at her putting me in show business that's true and yet I had to thank her later on for putting me on the road I travelled in the theatre in New York.
Was it then that you met and worked with theatre director and acting coach, Lee Strasberg?
My experience at Strasberg was absolutely fundamental in the actor I turned out to be because he was very tough on me. I had all the phoniness of a child actor and when you had an exercise where he wanted you to stand still and sing, I sat on the edge of the stage and I sang Makin' Whoopee. He said to me, "You know something, I don't know who you are." In other words, his point was that I was so filled with this artifice that he didn't really know me and I think the process with Strasberg was me getting to realise that I had to be myself as an actor and that's where the authenticity comes from. So Lee was very instrumental in helping me with that. Bonnie [William's wife] was a favourite of Lee's. She was his secretary and collected the money from the students. I think we paid $30 a month or something like that and through her, we got to know the Strasberg family and we found ourselves being invited up to their place every weekend, which I looked forward to because all the stars from everywhere would drop by. He had that reputation.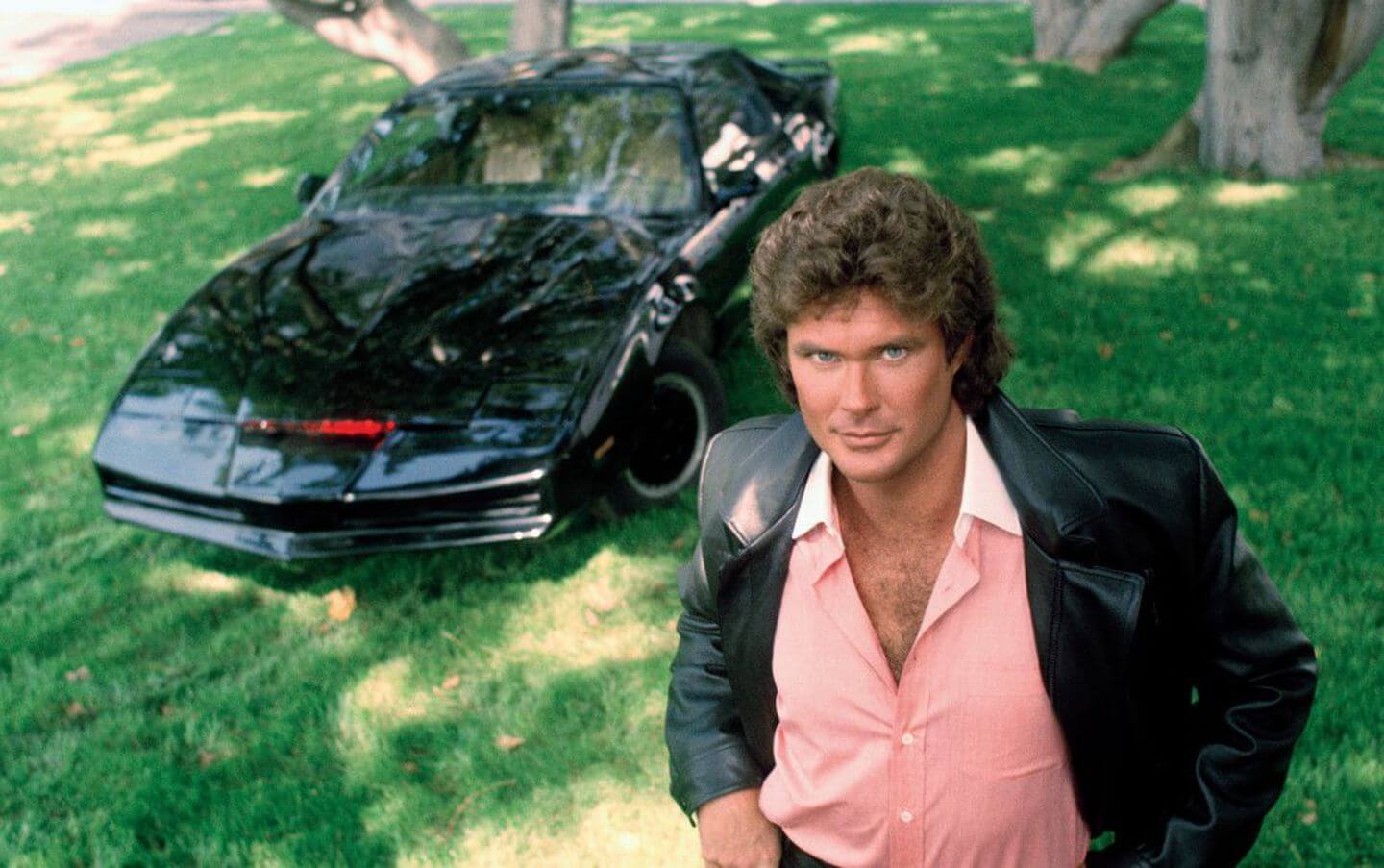 So when it comes to Knight Rider, it makes sense that you would stick with your own voice and authenticity when you were asked to record an initial voiceover for the pitch meeting.
They were asking me to do some other voice. I finally said, "Look, I'm laying this down, doing a favour so that you can take this to New York, so let me just do it in my own voice." that's what we did which is very important. You can't do a character without losing a certain expressivity that you have if you're using your own voice. I instinctively knew that so I insisted on doing my own voice. Then about three weeks later they said, "We sold it!" I said, "That's wonderful." They said, "We want you to do the voice of KITT." I said, "Well, you know I'm doing St Elsewhere and I'm very busy with that." And they said, "We know you're doing that and we'll work around it." And my agent said, "Bill, you can't turn that down." So I'd do St Elsewhere and I'd go on Friday over to Universal and in 40 minutes I'd lay down an episode of Knight Rider and then just disappear.
Did you have a process you used to record KITT's lines?
I gave them three different readings of a line and let them pick which one they wanted. You know, one would be slow and another would be fast and then there be an intermediate one.
You've had some really iconic roles during your career, including Mr Feeny in Boy Meets World and Mark Craig in St Elsewhere. What's your fondest memory of how Knight Rider has touched some of your fans?
I was doing a personal appearance and this English man came up and he wanted to know, "Could you please Sir, tell me where you were when you did the voice?" I said, "You mean was I under the hood or in the trunk?" And he said, "Yes." I said, "No, actually I was in the studio and I recorded it." Well, you know, he went away kind of disappointed. He really wanted me to be under the hood!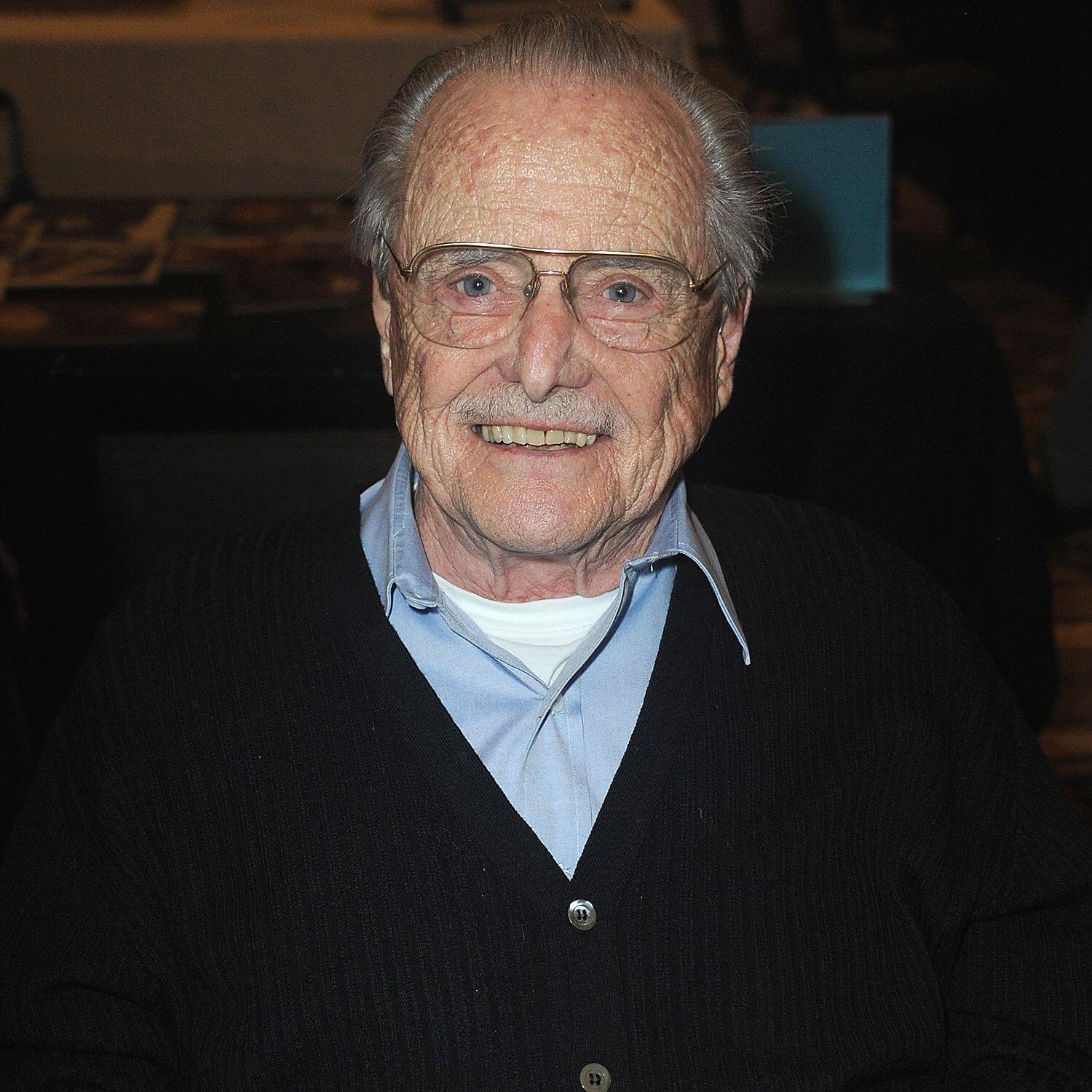 With your acting days behind you, do you miss it and how do you spend your days?  
No, I don't miss it. I'm enjoying my retirement. I do Cameos, which is answering fans who get in touch with us who really wanna hear from me, so I record those. As a matter of fact, I think we're gonna do some of them today.
So, how would you sum up your experience as KITT?
To me, a car that talks? What is that kind of nonsense? But there it was and that's what I did. Now I go to conventions and I sign licence plates and they get very excited. It's amazing. It has a life of its own.
Knight Rider returns to screens, weeknights at 7pm on Legend, with omnibus screenings on Saturday.
Find out more information at https://www.legend-tv.co.uk/
Tune into Legend on Sky 317, Virgin 149, Freeview 41, Freesat 138.