Features | Written by STARBURST 17/11/2020
[ENDED] Win a TRAIN TO BUSAN: PENINSULA Bundle!
To celebrate the release of TRAIN TO BUSAN: PENINSULA – coming Nov 23rd on digital followed by a Nov 30th Blu-ray, DVD, SteelBook drop – we've teamed up with our friends at STUDIOCANAL to give one lucky reader the bumper bundle pictured below!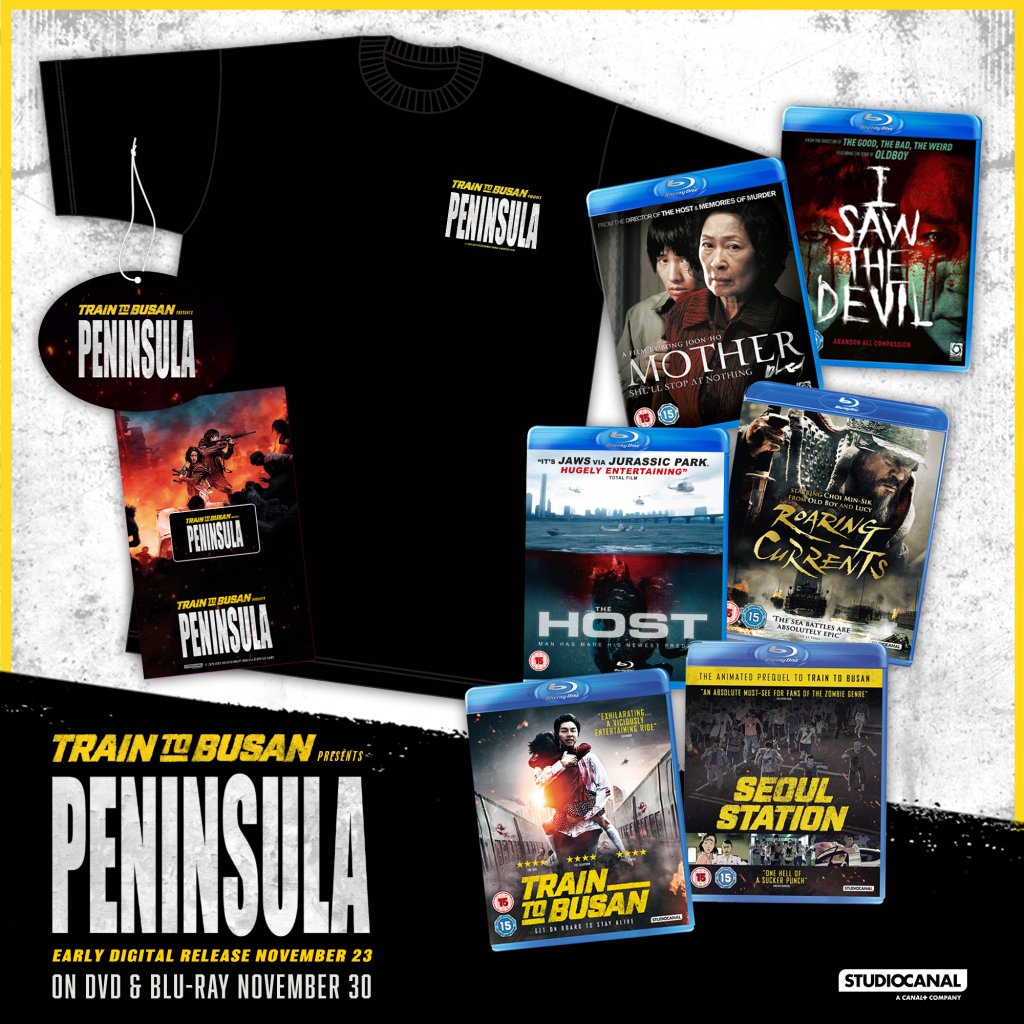 To be in with a chance of winning, just answer the following question:
What type of monsters are the main antagonists in the TRAIN TO BUSAN series?
A) People who leave their bags on empty seats forcing you to stand awkwardly in that bit by the doors.
B) The folk whose job it is to announce your train has been delayed by another fifty flippin' minutes.
C) Zombies
Email your answer labelled 'Train to Busan' to comp@starburstmagazine.com to arrive before 11:59pm on December 7th.
For more on TRAIN TO BUSAN: PENINSULA, read on:
Four years after South Korea's total decimation in TRAIN TO BUSAN, the zombie outbreak thriller that captivated audiences worldwide, acclaimed director Yeon Sang-ho brings us PENINSULA, the next nail-biting chapter in his post-apocalyptic world. Jung-seok (Gang Dong-won), a soldier who previously escaped the diseased wasteland, relives the horror when assigned to a covert operation on the quarantined peninsula with two simple objectives: retrieve and survive. When his team unexpectedly stumbles upon survivors, their lives will depend on whether the best—or worst—of human nature prevails in the direst of circumstances.