Features | Written by JAMES "MAGIC" PERKINS 09/04/2020
TOP 10 ANIME to watch in SPRING 2020
April 1st not only sees the population's attempt at cheap jokes but also marks the beginning of a brand new season in the wonderful world of Anime!
This season we have plenty of hot new shows including a long-awaited adaptation, more Isekai (some great, some not so great) and highly anticipated second and third seasons of some fan favourites. So what do we recommend? Whether you are new to this incredible medium or a die-hard fan looking for your next obsession; let's take a look at the Top 10 Anime that should be on your radar during the Spring 2020 Season of Anime.
New Shows
Kakushigoto
Where to watch: FUNimation
Synopsis:
Gotou Kakushi, an artist who draws a somewhat vulgar manga, tries to hide his profession from his young daughter, Hime. A father-daughter tale of love and laughter ensues.
Why STARBURST recommends it:
Heartwarming and hilarious tales of relationships, work/home balance and growing up are a fond favourite of ours - and this anime ticks all the boxes!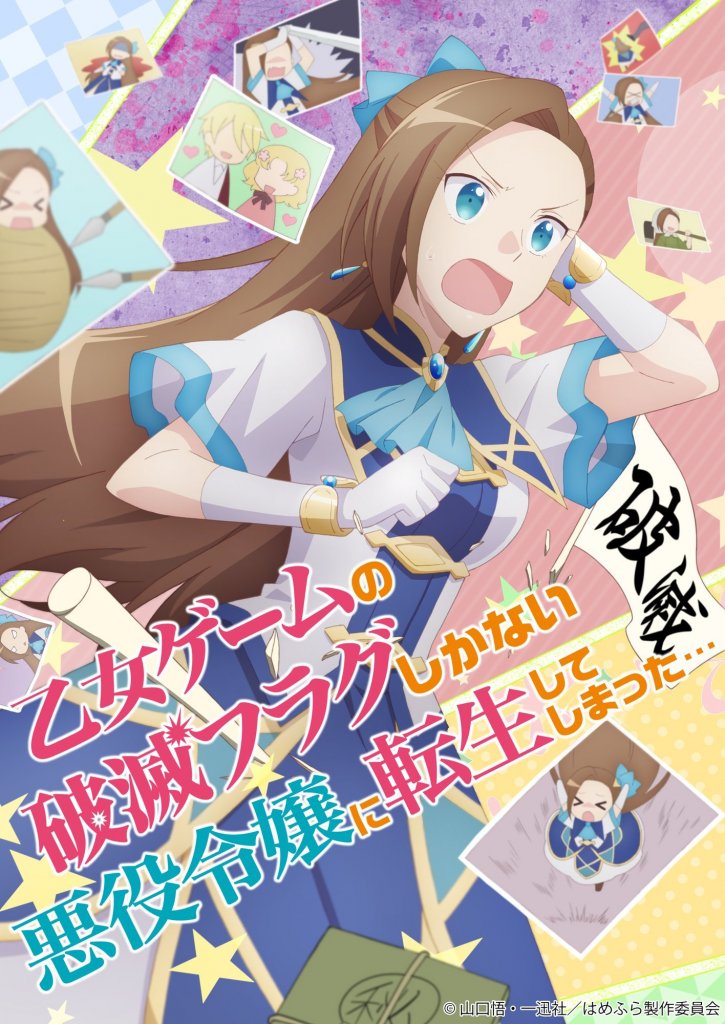 My Next Life as a Villainess: All Routes Lead to Doom!
Where to watch: Crunchyroll
Synopsis:
Wealthy heiress Katarina Claes is hit in the head with a rock and recovers the memories of her past life. It turns out the world she lives in is the world of the game Fortune Lover, an otome game she was obsessed with in her past life... but she's been cast as the villain character who tries to foil the protagonist's romances! The best ending the game has for Katarina is exile, and the worst, death! She'll have to find a way to avoid triggering the flags of doom, and make her own happy future! The misunderstanding-based screwball love comedy now begins!
Why STARBURST recommends it:
In recent years we have been inundated with Isekai - however, this particular entry in the popular sub-genre is already one of the best. Funny, charming and entertaining as hell!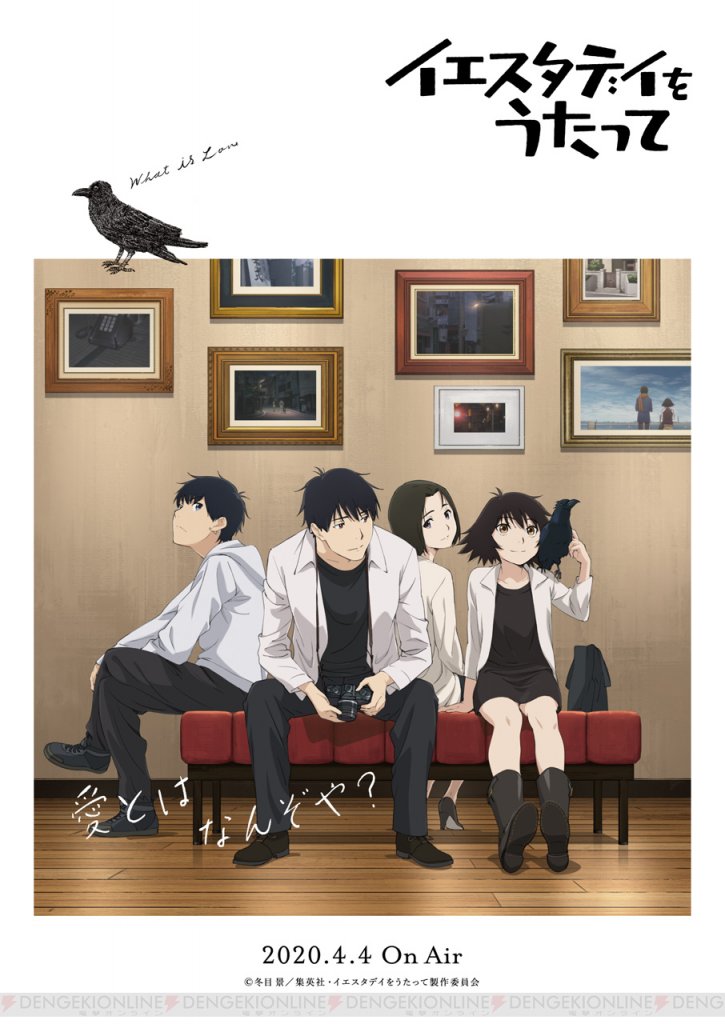 Sing "Yesterday" for Me
Where to watch: Crunchyroll
Synopsis:
Kei Toume's eighteen-year youth ensemble classic gets its long-awaited animated adaptation. A story of love and humanity, following four boys and girls trying to live their best lives through hardship and turmoil, in a small town on a private rail line just outside of Shinjuku. Minor misunderstandings lead to big complications, and their various feelings become entangled. A story of daily life lived 49% looking back, 51% looking forward.
Why STARBURST recommends it:
A huge fan favourite finally gets the Anime treatment after almost two decades since its debut. An incredibly endearing story that, even from its first episode, tugs at the heartstrings and has you hooked.
Tower of God
Where to watch: Crunchyroll
Synopsis:
Reach the top, and everything will be yours. At the top of the tower exists everything in this world, and all of it can be yours. You can become a god. This is the story of the beginning and the end of Rachel, the girl who climbed the tower so she could see the stars, and Bam, the boy who needed nothing but her.
Why STARBURST recommends it:
Adapted from a South Korean webtoon and possessing a unique art style, this show could be a sleeper hit with those not familiar with its source material. An interesting concept tied together with great visuals and a badass opening and ending theme from K-pop band Stray Kids - Tower of God has all the potential to be Anime of the Season.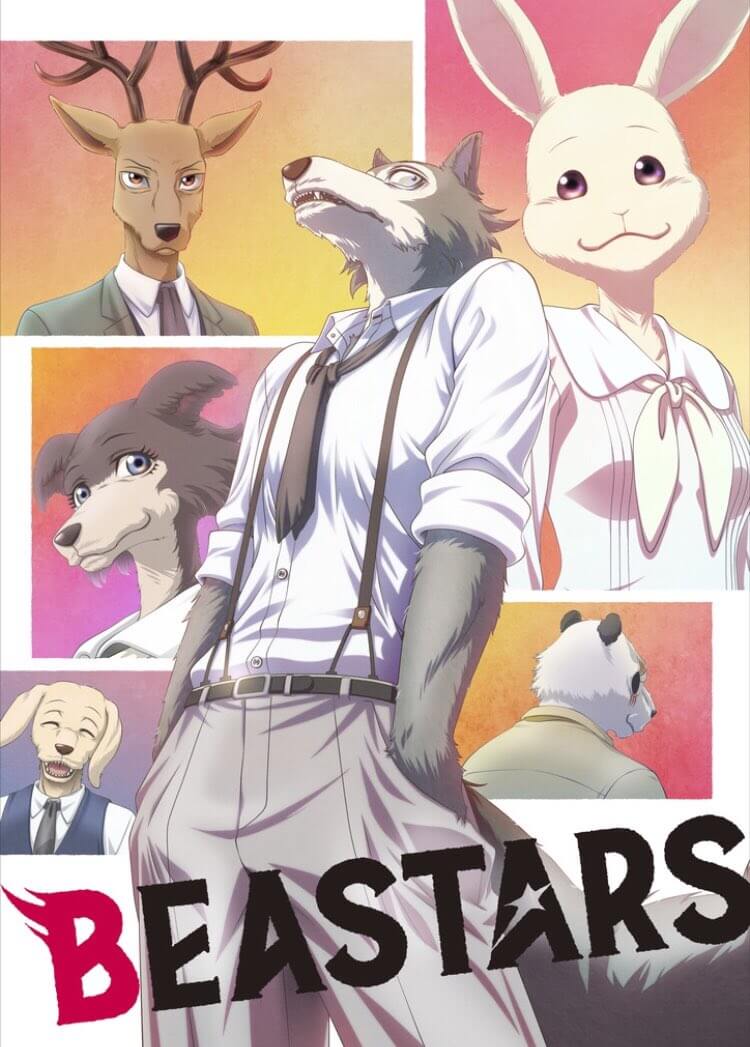 Beastars
Where to watch: Netflix
Synopsis:
In a world where beasts of all kinds coexist, a gentle wolf awakens to his own predatory urges as his school deals with a murder within its midst.
Why STARBURST recommends it:
Make no mistake, this is one weird show. However, it is so much more than that. Check out our full review here for more information.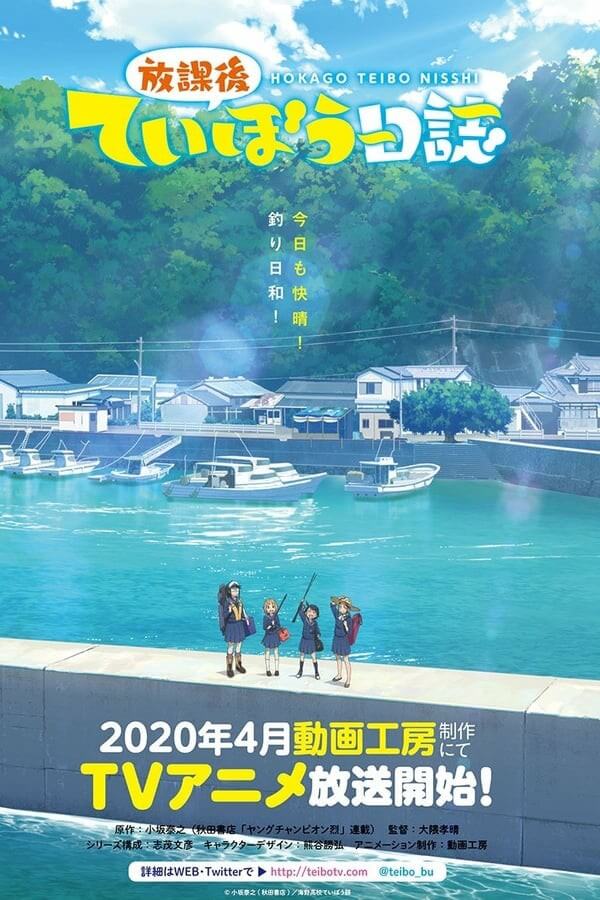 Diary Of Our Days At The Breakwater
Where to watch: FUNimation
Synopsis:
First-year student Hina Tsurugi prefers to do indoor activities such as crafting. Having recently moved to a seaside town, she runs into an older schoolmate, Kuroiwa, who invites her to join the "Teibou" club and start fishing! Surrounded by eccentric club members, how will Hina's high school life turn out?
Why STARBURST recommends it:
A super sweet club anime about an introvert city girl who moves to the countryside and joins the fishing club - what's not to love?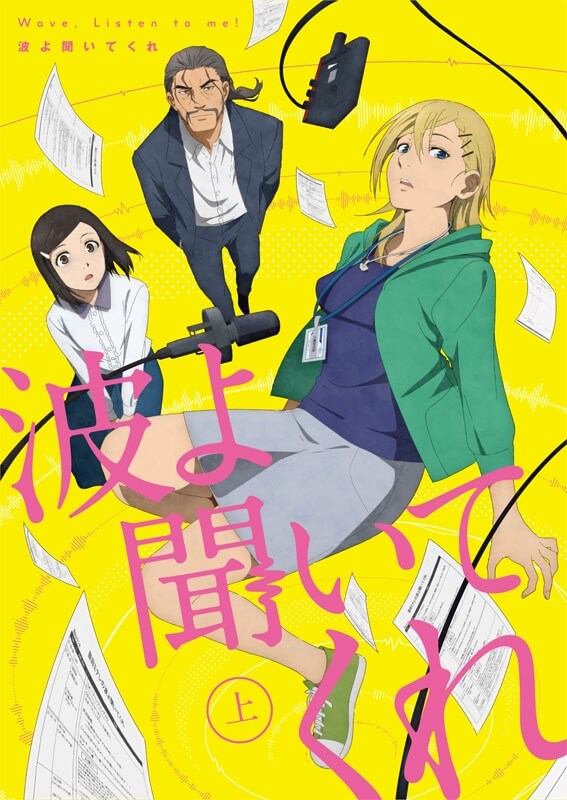 Wave, Listen to Me!
Where to watch: FUNimation
Synopsis:
On a night out drinking to get over being duped and ditched by her last boyfriend, Koda Minare ends up providing a massive drunken rant—while blackout drunk—for Matou, the director of a radio station. The next day, she is shocked to hear her own voice being broadcast on the radio! She rushes to the studio, leaving her job at a curry soup and bread restaurant in jeopardy. However, her drunken rant and the next day's impromptu damage-control live broadcast end up earning her an invitation to try working at the radio station!
Why STARBURST recommends it:
An electrifying opening episode with an incredibly charismatic lead character and performance. The narrative captures a lot of real-world feelings and is very funny and relatable.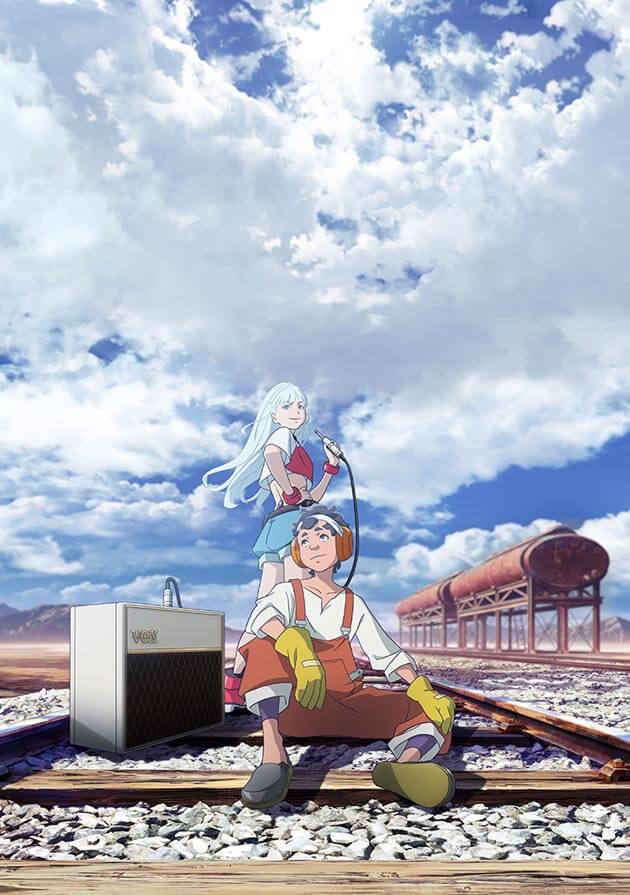 Listeners
Where to watch: FUNimation
Synopsis:
Set in a world where the concept of music ceases to exist. The story begins when a boy encounters Myuu, a mysterious girl who possesses an audio input jack in her body. The two intermingle with the history of rock music and embark on an unforgettable journey.
Why STARBURST recommends it:
A sci-fi, action-adventure involving music, monsters and giant mechs. Need we say anymore? From the studio that brought you Zombieland Saga, Listeners is a thrilling and incredibly unique concept that is shaping up to be a dark-horse this season.
Returning Shows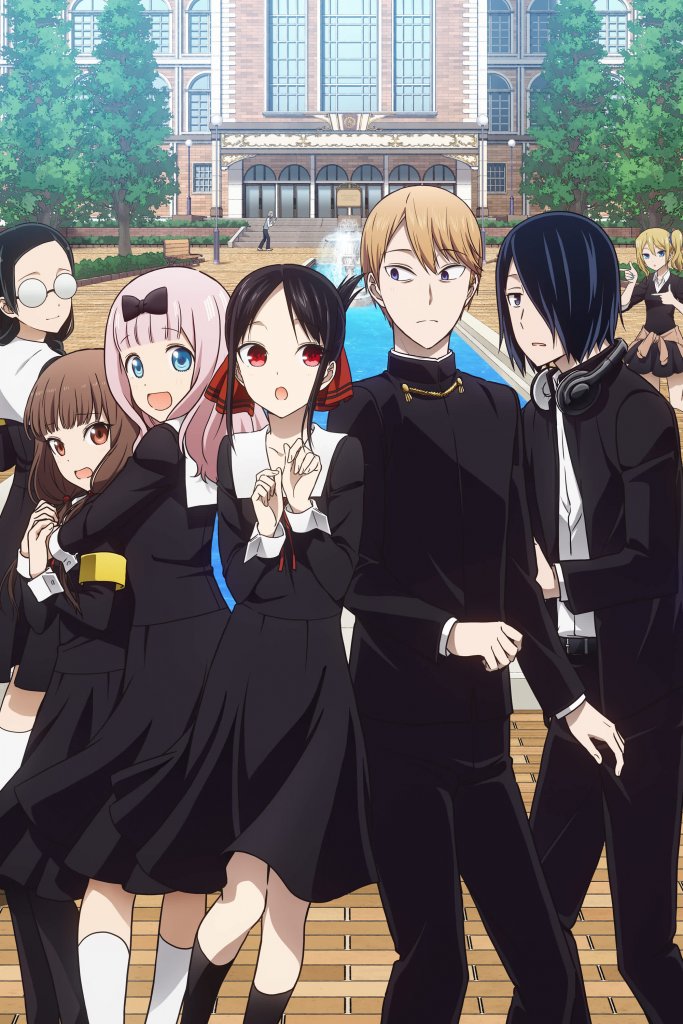 Kaguya-sama: Love is War - Season 2
Where to watch: FUNimation
Synopsis:
From a good family? Check! A good personality? Check! Shuchiin Academy is where all these elite students with bright futures flock to. As the two leaders of the student council, Kaguya Shinomiya and Miyuki Shirogane have supposedly fallen in love… But after almost half a year, nothing has happened!? They both have too much pride and can't be honest. Things have gotten troublesome, and they are now caught in a war of "How to get the other to confess their love first." This is a whole new romantic comedy, following an outbreak of cunning warfare between two elite students in love.
Why STARBURST recommends it:
Season 1 of this hilarious rom-com was one of our favourites from the entire year of 2019 - so we are of course excited for the continuation of this incredibly well written and side-splittingly funny series. Season 1 is available on Crunchyroll, however, FUNimation has shocked the anime world and have the exclusive rights to the second season.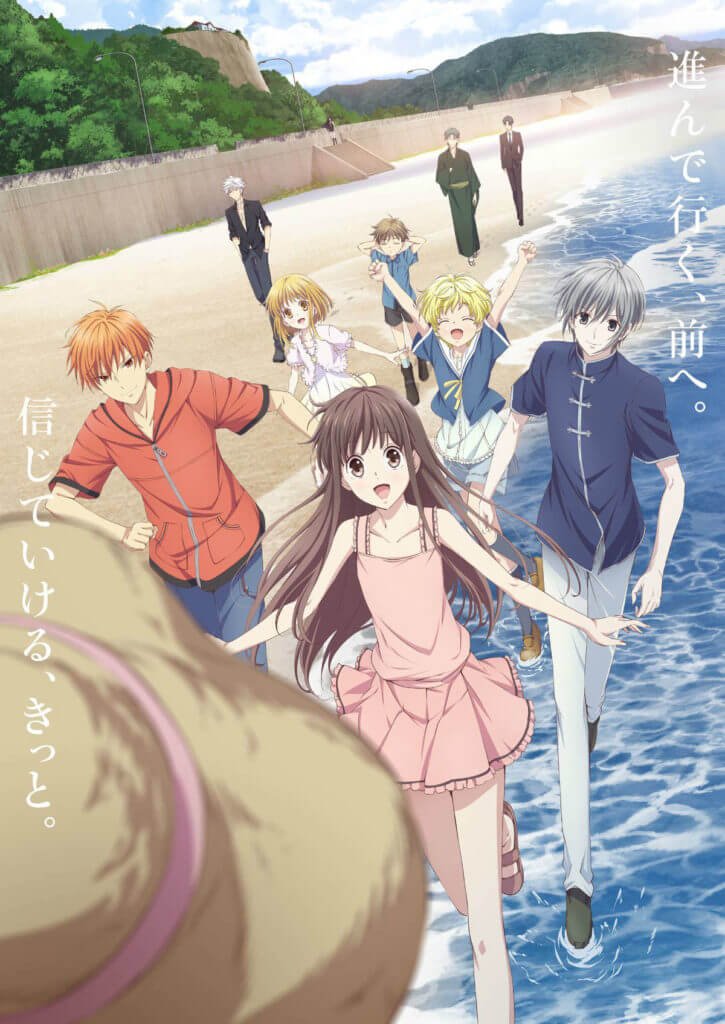 Fruits Basket - Season 2
Where to watch: Crunchyroll / FUNimation
Synopsis:
Tohru Honda thought her life was headed for misfortune when a family tragedy left her living in a tent. When her small home is discovered by the mysterious Soma clan, she suddenly finds herself living with Yuki, Kyo, and Shigure Soma. But she quickly learns their family has a bizarre secret of their own: when hugged by the opposite sex, they turn into the animals of the Zodiac!
Why STARBURST recommends it:
The first season of this perfect adaptation of the classic manga received a 10/10 from us here at STARBURST - and season 2 should be no different. Gorgeous visuals, beautiful storytelling and some of the best characters in all of anime, Fruits Basket is a show NOT to be missed.
What are some of your favourites from this season of Anime? Let us know what shows you check out from our list by tweeting us @STARBURST_MAG!