Ah, telephemera… those shows whose stay with us was tantalisingly brief, snatched away before their time, and sometimes with good cause. Dedicated miners of this fecund seam begin to notice the same names cropping up, again and again, as if their whole career was based on a principle of throwing stuff at the wall and seeing what sticks. What's more, it isn't all one-season failures and unsold pilots, there's genuine gold to be found amongst their hoards; these men are surely the Titans of Telephemera!
TITANS OF TELEPHEMERA: QUINN MARTIN, PART 1
Between 1959 and 1980, Quinn Martin had at least one series running in primetime on a US network, from The Untouchables to Dan August, but he's probably best known for guiding The Fugitive and The Invaders to air in the 1960s. After breaking in working for Lucille Ball and Desi Arnaz's Desilou Productions, he formed his own production company in 1960, and while he wasn't always hands on with the shows produced by QM, the opening narration always reminded you that you were watching "a Quinn Martin Production." QM had huge hits in the 1970s with Cannon and The Streets of San Francisco, but what about the shows that didn't make such a splash..?
Intertect (1973, ABC): With Cannon and Mannix doing gangbusters ratings for CBS, QM productions borrowed the name of the detective agency Mannix worked for in his freshman season for an unsold pilot about a different agency, this time solving crime with COMPUTERS!
Heading up the agency was John McKennon, played by QM guest-star regular Stuart Whitman, and the conceit of the series was that he would travel the globe, using the contacts he made as an FBI agent to solve crimes and help out people in the trouble. The pilot saw him working to rescue a woman and her son from kidnappers looking to extort a wealthy industrialist.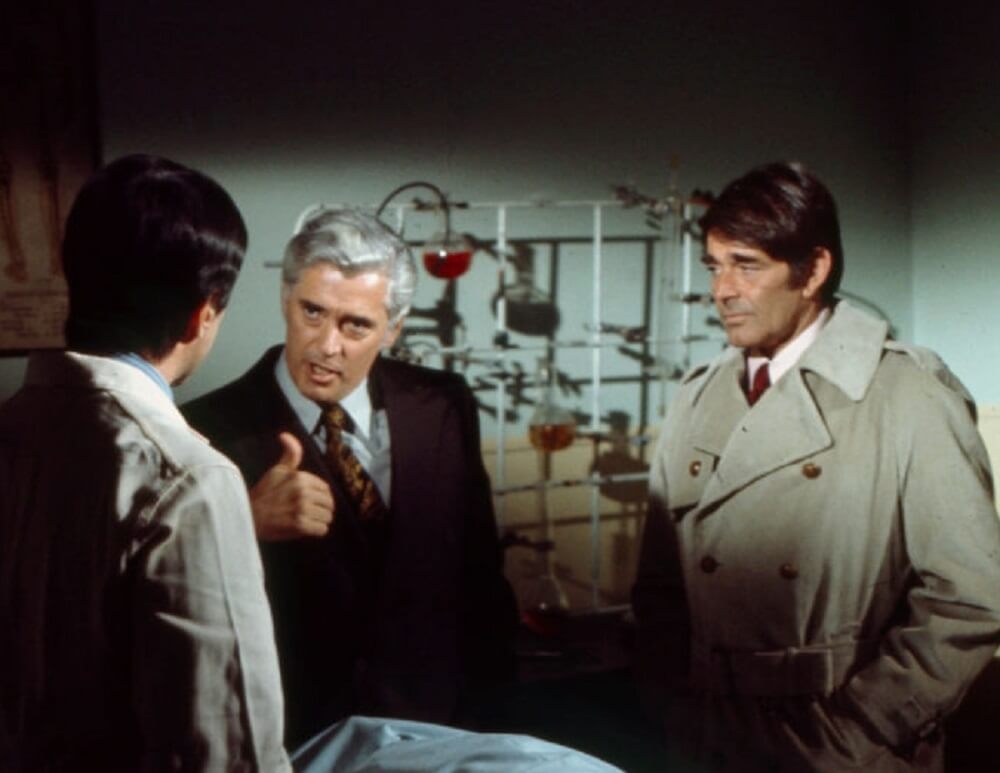 Intertect aired as a TV movie on ABC on March 11th 1973, in the ABC Sunday Night Movie slot, following on from QM's own The FBI, but ratings were not so good that a series was seriously considered for production. It did feature another in a long list of guest appearances on QM shows for David Soul, which would only end when he was cast as Ken Hutchinson on Starsky & Hutch in 1975, although even this doesn't seem to have saved it from the dustbin of history.
Manhunter (1974, CBS): Switching gears and showing that they were more than just the detective people, QM's Manhunter featured future SAG President Ken Howard as a World War I veteran returning home from service in China to the poverty of the 1930s Dust Bowl. Seeking to turn his family's fortunes around, his Dave Barrett becomes a bounty hunter, bringing a surprising amount of on-the-run gangsters to justice.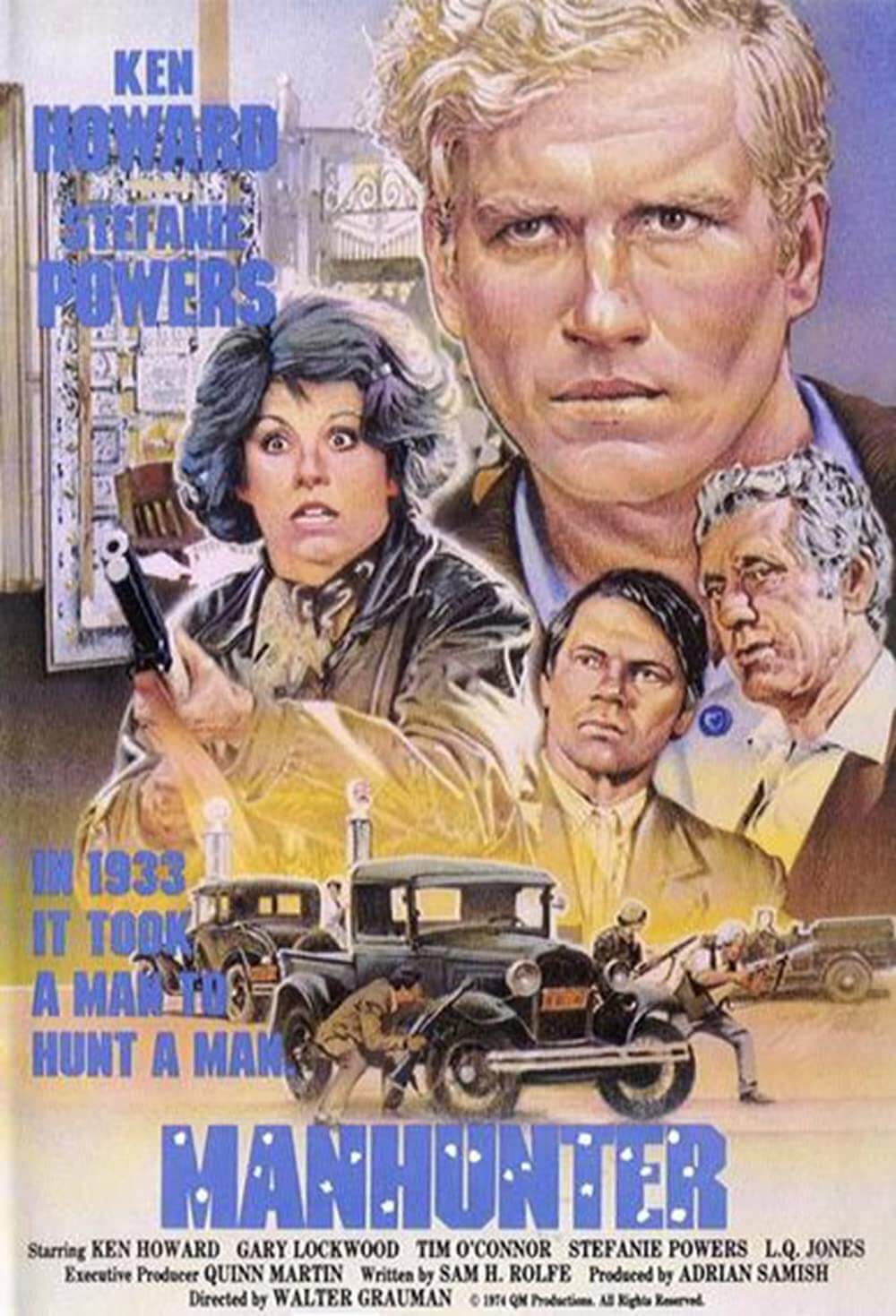 Each week, Barrett would set off in his trusty roadster, customised to hide the copious weapons he brought back from the war, and catch crooks in Kansas and Colorado, putting the skills he learned killing Germans to good use like an early-day MacGyver or a one-man A-Team, especially when he was under siege (which happened a lot).
With QM's own Cannon as a lead-in, hopes were high for this curious mix of The Fall Guy and The Waltons, but with competition from Get Christie Love! and Petrocelli, crime-fighting attentions were split too finely and it wasn't renewed for a second season.
if you're hungry to see how the old time Marines used to dole out justice, you can find the pilot on YouTube in lieu of a DVD release, but you'd probably be better off reading The Grapes of Wrath and imagining more guns…
Bert D'Angelo/Superstar (1976, ABC): As was the custom of the times, in 1976 QM used their successful show The Street of San Francisco to launch a spin-off, introducing maverick New York cop Bert D'Angelo, whose unorthodox methods unsettle his captain but, by God, they get the job done.
With Paul Sorvino in the title role, the /Superstar part of the show's name referred to D'Angelo's stellar arrest record, which today might come under scrutiny but which, back then, was par for the course for a no-nonsense cop.
A mid-season replacement for the underperforming Matt Helm, Bert's adventures were shown on Saturday nights, opposite The Carol Burnett Show, and with most people out at the movies or watching NBC's Saturday Night at the Movies programming, ratings were less than hoped for.
In fact, they were so bad that the last episode didn't air in the US; the UK, however, got the full run and for a while Bert D'Angelo (they dropped the /Superstar) was the number one show on the BBC at a time when the Brits couldn't get enough of maverick cops like Harry O, Starsky & Hutch, and Kojak.
Most Wanted (1976, ABC): Having starred as Eliot Ness in QM's The Untouchables in 1959 and having put in a three-year stint as an FBI agent turned crusading journalist in The Name of the Game, Robert Stack was a safe pair of hands when the producer needed a lead for his new show, Most Wanted, about an elite squad of police detectives tasked with hunting only the "most wanted" criminals on the LAPD's rap sheet.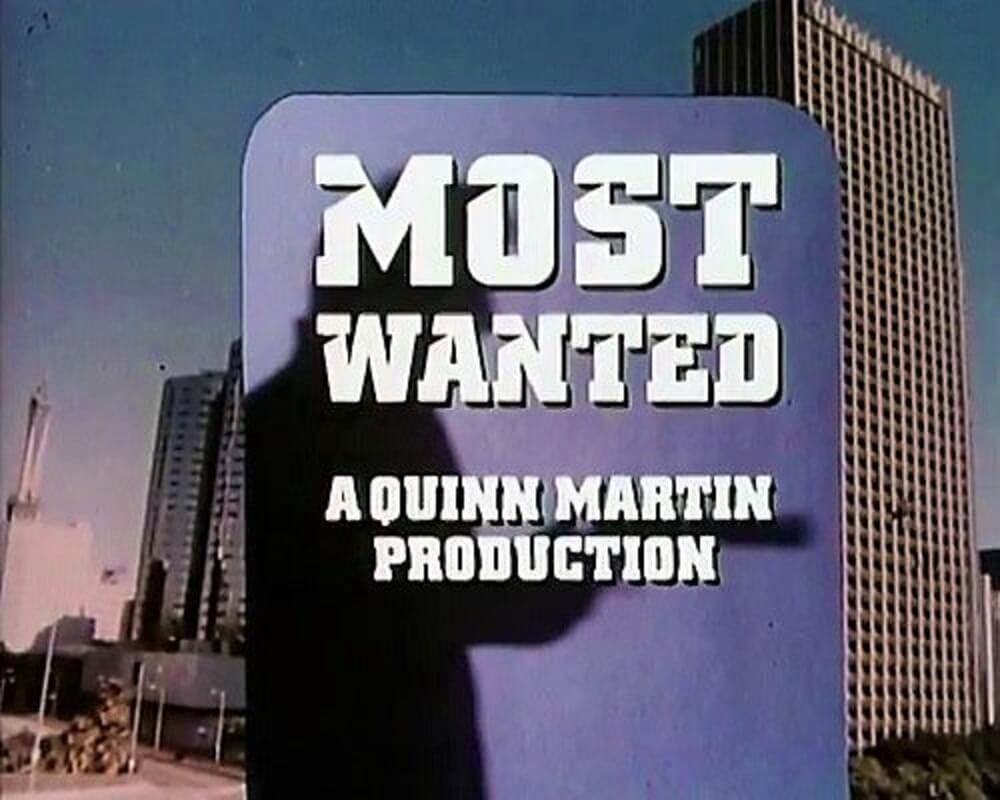 Stack's Captain Linc Evers was given a remit of "brainpower not manpower, focus not force" by the Mayor. He recruits two young assistants (played by The Beguiled's Jo Ann Harris and former NFL tight-end Shelly Novack) to work undercover, and together they hunt down rapists, hijackers, and arsonists.
Tom Selleck played a third member of Stack's team in the pilot, but he wasn't brought back for the full series, which started its run on Saturday nights in October 1976. Despite its poor time slot, Stack maintained in his autobiography that it was a top ten show that was sabotaged by network politics, which must explain why they moved it around the schedules, to Mondays and then back to Saturdays, probably to give other shows a chance.
Stack went on to make Airplane! in 1980 before starring in the almost identical to Most Wanted show Strike Force! in 1981, eventually landing up as the host of Unsolved Mysteries where presumably the story of Most Wanted's Nielson ratings were one of those featured.
Next: More Quinn Martin, including Dahl-less tales and Flipper-less dolphins!
Check out our other Telephemera articles:
The Telephemera Years: 1966 (part 1, 2, 3, 4)
The Telephemera Years: 1968 (part 1, 2, 3, 4)
The Telephemera Years: 1969 (part 1, 2, 3, 4)
The Telephemera Years: 1971 (part 1, 2, 3, 4)
The Telephemera Years: 1973 (part 1, 2, 3, 4)
The Telephemera Years: 1975 (part 1, 2, 3, 4)
The Telephemera Years: 1977 (part 1, 2, 3, 4)
The Telephemera Years: 1980 (part 1, 2, 3, 4)
The Telephemera Years: 1982 (part 1, 2, 3, 4)
The Telephemera Years: 1984 (part 1, 2, 3, 4)
The Telephemera Years: 1986 (part 1, 2, 3, 4)
The Telephemera Years: 1987 (part 1, 2, 3, 4)
The Telephemera Years: 1990 (part 1, 2, 3, 4)
The Telephemera Years: 1992 (part 1, 2, 3, 4)
The Telephemera Years: 1995 (part 1, 2, 3, 4)
The Telephemera Years: 1997 (part 1, 2, 3, 4)
The Telephemera Years: 2000 (part 1, 2, 3, 4)
The Telephemera Years: 2003 (part 1, 2, 3, 4)
The Telephemera Years: 2005 (part 1, 2, 3, 4)
The Telephemera Years: 2008 (part 1, 2, 3, 4)
Titans of Telephemera: Irwin Allen
Titans of Telephemera: Stephen J Cannell (part 1, 2, 3, 4)
Titans of Telephemera: Hanna-Barbera (part 1, 2, 3, 4, 5)

Titans of Telephemera: Kenneth Johnson
Titans of Telephemera: Glen A Larson (part 1, 2, 3, 4)