Features | Written by Nick Spacek 01/06/2020
Timothy Williams | WE SUMMON THE DARKNESS
Composer Timothy Williams' latest score is for the '80s-set heavy metal horror of Marc Meyers' We Summon the Darkness and in it, he leans heavily into the retro sounds of the era. Williams, whose previous composition work includes the superhero horror film Brightburn, has also worked as an orchestrator and composer for many other genre films, including both chapters of IT, Deadpool 2, and the Guardian of the Galaxy movies, among many others. We spoke with him about how he came to the sounds of We Summon the Darkness, as well as his vast back catalog.
STARBURST: We Summon the Darkness is the second horror film in quick succession that you've done as the primary composer and you've worked on a lot of genre entertainment here and there, as well. Was there something really appealing about being able to work in a retro mode for We Summon the Darkness?
Timothy Williams: Yeah. The interesting thing with horror is that it's one of those great genres to score because you're having to set up - 'life normal' is what I call it - you want to create music for people, so that you get to know and enjoy the characters. Then there's 'fucked up', which is where things go horribly wrong. Trying to build that empathy into a character is really good because then, when things go wrong, the horror is much more intense because you really want the person to try and survive.
With Brightburn, what was what was really cool was it was a twist on the horror story. You had the typical elements of horror, but you also had the superhero side of things that need to be covered. Doing Brightburn was a lot of fun of trying to find a language to create horror, but also superhero, so When We Summon the Darkness came along, what was really exciting for me was, 'how do I take those same elements of creating 'life normal,' but you're in the '80s? Then, when things go sideways, how do you create a horror language?'
The other thing that really appealed to me about We Summon the Darkness is that it's actually a very funny film. It's one of those films that is horror, but it's primarily a dark comedy. When I watched it, it was that aspect that really appealed to me: that the music needed to not only be horror, not only be retro, but also needed to have some ability to very subtly support the comedy of the absurdity of the scenario.
As far as doing a retro score, what was really cool was I have a bunch of amazing synths from the '80s. I have the the Korg Mono/Poly - one of the first early synths that came out. It's so old, it doesn't even have MIDI. MIDI is how you can connect computer to a synth and send the notes. This doesn't have that. It has nothing that recalls anything, so you're creating a sound by turning knobs and once that sound is what you want it, you have to record it right away.
That was very exciting: to do a score where, the moment you turn the knob, the sound has gone forever. It's a very organic process and very experimental process, and this was the first opportunity I'd really had to score a film using vintage synths. The other synth I have is a Juno 106, and both these synths have those sort of classic '80s sounds, so for me, being able to score something with a bit of a nod to John Carpenter and maybe even sort of Peter Gabriel - that kind of really interesting, dark '80s feel - was exciting and something that you kind of dream of as a composer, you have that opportunity to just use different colours and different tones.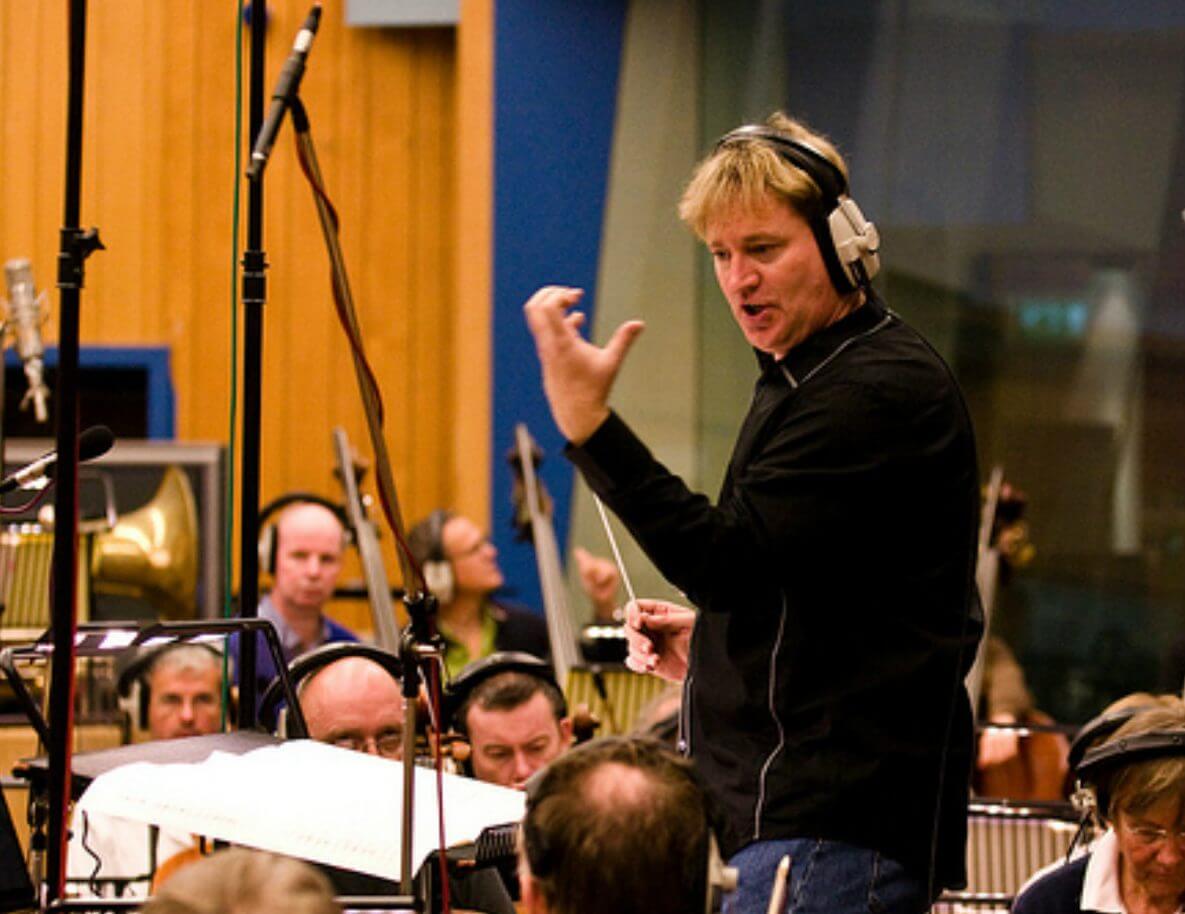 When we spoke with Junkie-XL for the release of the original Deadpool, he was very excited about getting to go back and like delve into sounds that he wouldn't have any other reason to use sort. The specific one I'm thinking of is the Synclavier sound. He said, 'once I've used it for this, I can't use it in anything else because it'll just seems so throwback and nodding to this specific sound'.
There's something very wonderful about having a chance to use something you'd have no other reason to use. I think what's also exciting about these synths is, that as you're turning the knobs, it manipulates the sound. You can filter the sound and it's so specific to that period of time. There are just so many sounds that you hear, where that kind of filter coming in and coming off impulses, and all that kind of stuff - that immediately evokes that period of time.
With the percussion: again, there's nothing in this film that I can use again, because you're dealing with the Synclavier. You're dealing with the LinnDrum. These very, very specific percussion sounds. It was really fun, because I just don't get to use these percussive sounds in current scoring, so it's nice to be able to kind of go back. I grew up with these synths and this, for me, was such a great way to go back to what made me fall in love with writing music, which was the ability to manipulate sound and find really interesting, cool sounds. It was kind of a bit of a full circle, because I started on the Juno 106. That was the first thing I ever bought, so to go back and kind of relive that was a lot of fun.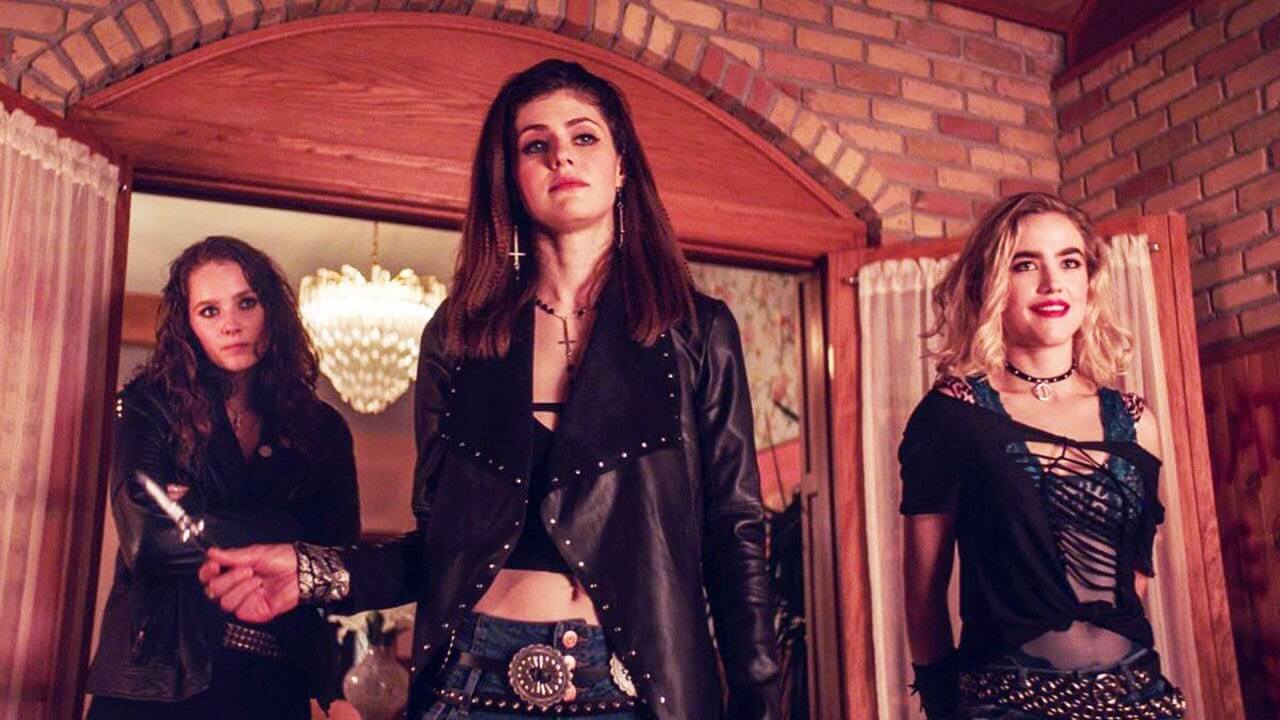 We Summon the Darkness, at the outset, has this very heavy metal tone. They use some very specific metal songs as part of it, such as Mercyful Fate's Black Funeral. I know you've worked on some other films, such as Deadpool 2 and both of the Guardians of the Galaxy films, which are films that are very much built around pop song needle drops. What was the experience of working on We Summon the Darkness like - where there is this heavy metal tone, but there's not a lot of heavy metal music, per se, once you get past the first like 10-15 minutes?
I think the premise of them going to the heavy metal concert is really to kick off the film. That was one of the things that Marc Meyers and I discussed, in terms of the tone of the score. You'll notice, at the beginning of the movie, there's this sound. I describe it as almost like a shark or some kind of predator stalking and I want to use ominous sounds. You hear it right at the beginning, and it's a sort of rolling sound. It was one of the first sounds that I created and again, it's sort of a throwback to this '80s feel.
I said, "I just want the synth constantly, because you never know who the predator is and you want that sense of the predator right from the get-go." There's something stalking and, as you get more into the film, you start to realise there twists and turns, and you start to realise that the predator is closer than you think. Then, it starts to move more into - not to give away too much of the plot, but basically they're not very good. The killers are not very good, so you get into this rather funny scenario.
Imagine if you had Jason being someone who really wasn't a great serial killer. That, for me, was really the essence of the dark comedy - "What happens when you have a bad killer and it goes wrong and devolves from there?" We wanted some kind of a language that would hearken back to that kind of '80s film score, but still be able to maintain some of the comedy in the later parts. If you think of Beverly Hills Cop and some of these other great '80s films, there's something inherently comedic sometimes about the pulsing, plucking sounds that you can create and so that, for me, was just making sure that we could keep that shift: going from keeping that kind of dark, predatorial feel but then, starting to inject comedy.
There's a scene where two of the characters who are badly injured are basically trying to escape and they're grabbing things from the kitchen, like cookie trays and whacking the attackers with those and it's a really, really funny scene. I wanted a sense of this with bizarre little synth motifs that are almost like popcorn - just very straggling atonal sounds - to create the comedy of them just trying to escape, but not in a not in a very effective way. They're just kind of grabbing whatever they can to get out of the situation.
That is what I loved about the film: it's a really fun film. It's not it is not the film you expect and what drew me to it was, I just I had a big smile on my face once I realised what was going on it. Also, thank you for phrasing it that way. I think that is a very perfect way of acknowledging a question I wasn't quite sure how I'd be able to ask, because phrasing it wrong gives away the plot of the film. However, the fact is that, for the better part of the first 15-20 minutes, the viewer is not quite sure who the bad guys are or who are the villains in this piece. I was really kind of curious as to how you walk that line: how do you foreshadow, but you not tip your hat musically?
I said, "How much how much are we tipping the hat?" and Meyers said, "Not at all." We're setting the movie up as really not knowing what's going on until there's a great twist and I'm sure most people can probably guess what it's going to be, but the twist is great and it just sets the movie up as something completely different.
One of the things that I loved about the film - and I just have to say it right up front - is the acting is out of this world. Alexandra Daddario, Keean Johnson, Maddie Hasson, Amy Forsythe, Logan Miller, and Austin Swift. It's like a little ensemble piece and it's really just the six people, plus obviously Johnny Knoxville and some great walk-ons.
Amy Forsythe is great in everything we've seen her in, but Maddie Hasson steals this movie so much.
Without giving stuff away, but just the hair product scenes and the fire and everything? Over the top. My favourite, of course, is the whole weedwacker scene. I watched the film and my mouth was on the floor. I was just howling hysterically for the back half of the film, just going, "This is brilliant! She's so much fun," but I thought the acting was so good. It's just amazing, with really amazing turns.
Again, that was a part of the emotional journey. There's a scene where the stepmom comes home and she's basically trying to get her coat and her money and her passport upstairs. This was one of the funniest scenes I got to score, because you had so many balls in the air: you had killers in the house, you had the two guys in the pantry with an arm bleeding out and all of that, and then you have this clueless stepmom, coming to the house and heading up to grab her passport and do her lines of coke. For that, I just had this sort of ostinato that just kept going through the whole thing. It was percussion, 808s sort of drumming percussion and this ostinato riff on the synth.
You went from things that made you laugh to the dire circumstances of two guys in the pantry to Amy Forsythe and her emotional journey of just trying to work out what she was going to do. Within the space four or five minutes, there was a lot of different intercuts of different emotions, and I just wanted to keep this ostinato going through all of this, and just color each scene differently as you come to it: making it lighter for the mom, making it darker and more emotional for the other characters, and still keeping and building suspense through to the very end because it has a fairly gruesome outcome so building that suspense through the whole thing. It's a lot of fun to try and juggle all the different colours while still keeping that this ostinato going through the whole queue one of the things.
We Summon the Darkness is out now on DVD and VOD.