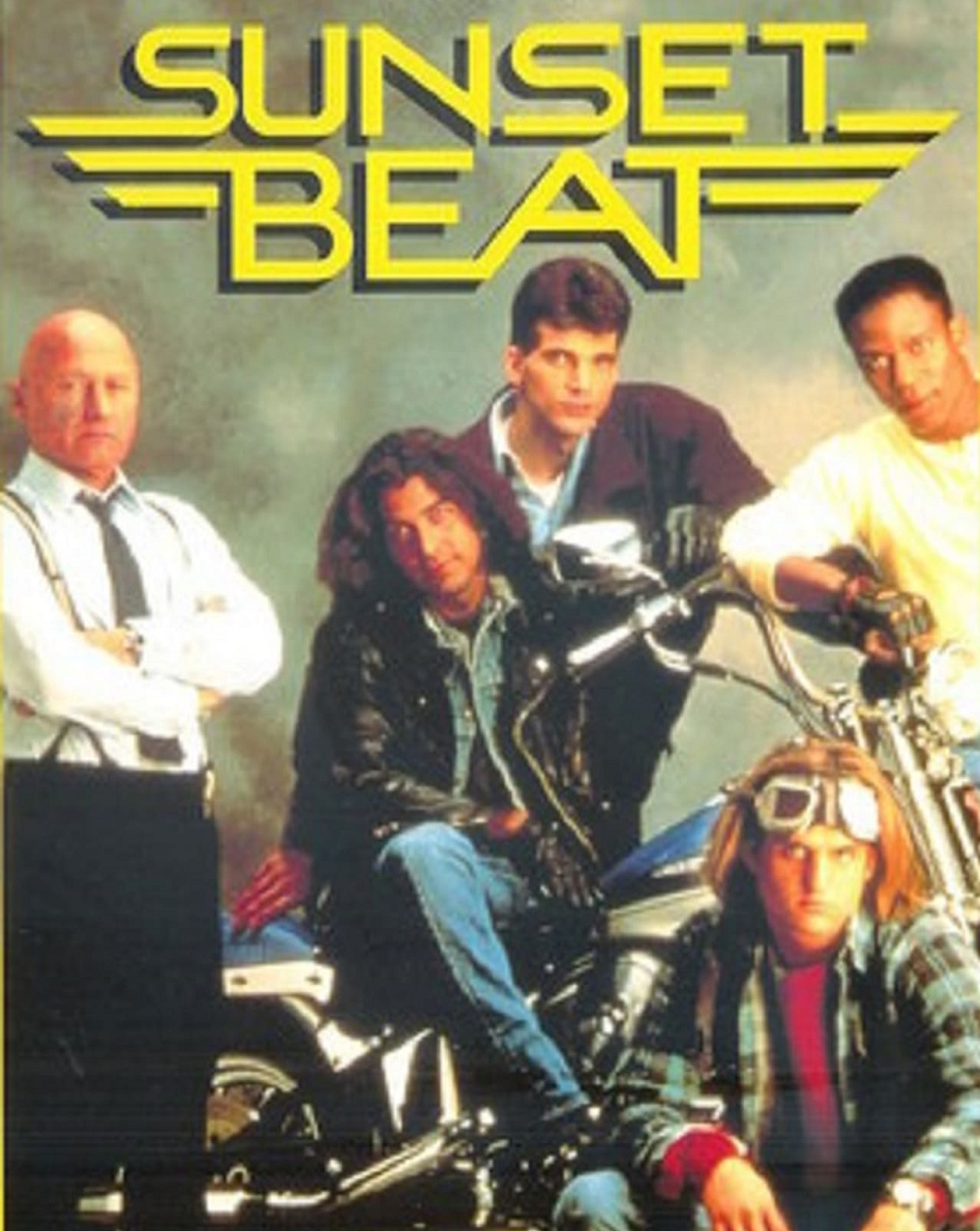 Ah, telephemera… those shows whose stay with us was tantalisingly brief, snatched away before their time, and sometimes with good cause. They hit the schedules alongside established shows, hoping for a long run, but it's not always to be, and for every Street Hawk there's two Manimals. But here at STARBURST we celebrate their existence and mourn their departure, drilling down into the new season's entertainment with equal opportunities square eyes… these are The Telephemera Years!
1989-90
America loved to laugh in 1989, with CBS' sole hit show 60 Minutes the only non-comedy show to make a top ten dominated by NBC's The Cosby Show, A Different World, and Golden Girls, and ABC's Roseanne and The Wonder Years. Waiting in the wings were both The Simpsons and Seinfeld (making their debuts on Fox and NBC, respectively), while Kids in the Hall was arriving on HBO for some weird, surreal fun (and gayness).
Kids in the Hall wasn't as weird as TV would get in 1989 with Twin Peaks bursting onto ABC, although even that show – and its slightly less weird and definitely warmer (if not weather-wise) cousin Northern Exposure – might have been outdone by the sight of SO MUCH SPANDEX over on American Gladiators. Friday the 13th: the Series and Freddy's Nightmares were both bowing out of first-run syndication, but horror anthology fans were treated to HBO's Tales from the Crypt as a more than adequate replacement. Those shows all made a lasting impact on viewers, but what of those that didn't? Here are four more failed shows from the 1989-90 season…
The People Next Door (CBS): When it comes to unlikely partnerships, that of Wes Craven and Bruce Wagner – a horror director and a humour writer published in The New Yorker and Vanity Fair – is striking, although it's a matter of record that Craven read Wagner's unproduced script They Sleep by Night and convinced him to rework it into Nightmare on Elm Street 3: Dream Warriors. What they did next is even more surprising…
The People Next Door starred Jeffrey Jones (Ferris Bueller's Day Off, Beetlejuice, Howard the Duck, and more) as Walter Kellogg, a cartoonist whose imagination is so vivid that his creations often come to life, causing trouble for his new wife Abigail (Mary Gross) and two young children from a previous marriage. The People Next Door was also the name of Walter's syndicated cartoon strip, which was loosely based on Gary Larson's The Far Side.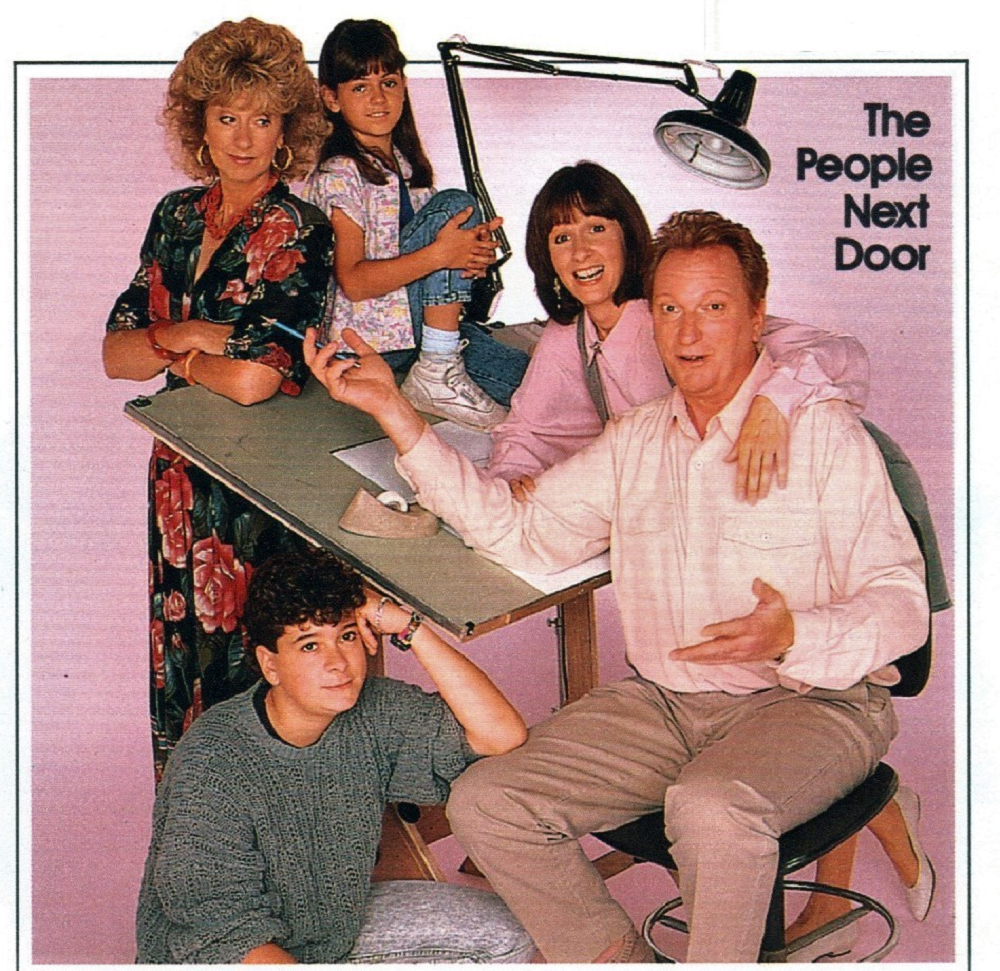 The show opens on Walter and Abigail's wedding day, with Walter's children urging him to tell Abigail about the whole coming to life thing, and then pitches into a series of stories that involve Abigail's sister dating a man who is a figment of Walter's imagination, Walter wanting another child (with predictable results), and literal ghosts of the past. Busy making Shocker, Craven handed producing duties over to former Webster helmers Madeline and Steve Sunshine, who scripted the first two episodes and brought in sitcom veteran JD Lobue to direct.
Given a Monday night slot opposite MacGyver, but with Major Dad as a lead-in, there were high hopes for Craven and Wagner's show, especially with Jones, Gross, and former St Elsewhere favourite Christina Pickles on board, but just five episodes aired before CBS pulled the plug, earning the show the distinction of being the first show cancelled that season. The other five completed episodes remained unaired and nothing much remains of the show, save for a few teaser trailers on YouTube.
The Outsiders (Fox): Often credited with creating the YA market, SE Hinton's 1967 novel The Outsiders was a coming-of-age classic, the story of Ponyboy Curtis and two rival gangs, the Greasers and the Socs. In the early 1980s, Francis Ford Coppola received a petition from a school librarian, asking him to make a film of the book, sparking the development of 1983's The Outsiders and birthing the "Brat Pack" with a cast that included Tom Cruise, Matt Dillon, Emilio Estevez, C Thomas Howell, Rob Lowe, Ralph Macchio, and Patrick Swayze.
Just three years old as 1989 turned to 1990, the Fox network was already earning a reputation for bringing shows to air that were edgy and different, having earned their first successes with 21 Jump Street and Married… with Children, and The Outsiders was thought perfect. Brought to Fox by Hinton, Joe Byrne, and Jeb Rosebrook, the story picked up where the movie – and novel – left off, with Ponyboy and Sodapop living with older brother Darry, looking to turn their lives around.
With the cast of the original movie now too old to resume their roles (not to mention most of them having become massive stars), the roles of the Curtis brothers went to Robert Harvey and newcomers Jay R Ferguson and Jay Kestner, with Kim "Heathers" Walker stepping into Diane Lane's shoes as Cherry, and Heather McComb – discovered by Coppola for his New York Stories segment – as Scout, a love interest for Ponyboy.
The pilot episode – which began with a shot for the Coppola movie of Dallas being shot by police – was Fox's highest rating drama to that date but the series lost viewers at an alarming rate, shedding well over half of lead-in Married… with Children's viewers. The first season of thirteen episodes ended on July 22nd 1990 but there was no sign of a second, the show forever destined to be remembered as giving Leonardo di Caprio his first serious drama role. All the episodes can be found on YouTube if you want another chance to stay gold…
The Bradys (CBS): The Brady Bunch was one of those rare TV shows that becomes an American institution, running for six seasons from 1969 to 1974. Its opening titles became a meme long before we knew what one of those was and its story of a blended family – albeit a very white blend – made stars of its main performers. In 1981, an attempt to recapture the charm of the show was made with The Brady Girls Get Married, the original cast returning to tell the story of Marca and Jan's weddings and which turned into a weekly sitcom, The Brady Brides.
The Brady Brides lasted just ten episodes, but nobody was quite ready to give up on the Brady family just yet. Creator Sherwood Schwartz talked CBS into airing another reunion special – A Very Brady Christmas ­– and a decent reception for the one-off led to a series, the lessons of The Brady Brides seemingly forgotten. In February 1990, The Bradys debuted on Friday nights on CBS as a mid-season replacement for the cancelled Max Monroe: Loose Cannon (which itself was a mid-season replacement for the cancelled Snoops).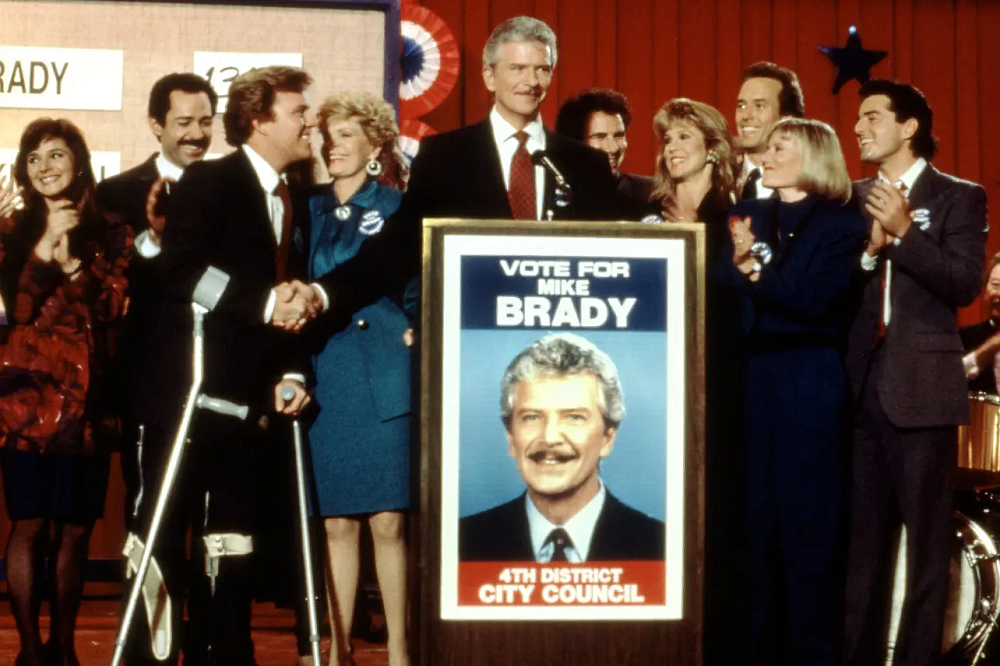 This time, the stories skewed more towards drama than comedy, more fitting for its hour-long runtime, but still featured the updated exploits of Bradys and their now grown-up children. Robert Reed and Florence Henderson returned as Mike and Carol Brady, with only Maureen McCormick missing from the original cast, Marcia now played by Leah Ayres. Key plotlines saw Mike run for political office, Greg become a doctor, Mike have his motor racing career ended by a crash which leaves him a paraplegic, Jan unable to conceive, and Marcia become an alcoholic. This was not your usual sitcom revival and producer Barry Berg should be commended for not chasing the nostalgia dollar.
Unfortunately, viewers didn't want their Bradys to be dramatic past the odd Very Special Episode and the show was put on hiatus after six episodes had aired, with production intended to resume for the Fall 1990 season. However, as the decision to bring the show back was delayed and further delayed, Robert Reed fell ill, dying of complications from HIV in Match 1992. The Bradys was his last final starring role.
Sunset Beat (ABC): The six episodes that The Bradys were given to prove their worth isn't unusual in the history of failed shows but it's a rare show that falls off air after just two airings, at least for anything other than crass content or the death of its principals. Sunset Beat was such a show, yanked by ABC after just two weeks when it didn't live up to even the low ratings record established by HELP, the show it replaced on Saturday nights.
Starring George Clooney with nice hair, Sunset Beat told the story of a group of Los Angeles police officers working undercover as a motorcycle gang. Alongside Clooney's guitar-playing smoulder factory Chris Chesbro were Michael "son of Dom" DeLuise, Markus Flanagan, and Erik King, all under the control of Back to the Future's Mr Strickland, James Tolkan.
Produced by Mark Ovitz, brother of future Disney head honcho Michael, and written by Hardcastle and McCormick creator Patrick Hasburgh, the pilot episode opens with Clooney playing a very 1980s rock gig and goes on to involve a truck full of cash that belongs to Peter Schmidt, a man who once spent time in an insane asylum for pretending to be Hitler, who poisons three elephants at the local zoo, and who then tattoos "we want the money back" on the deputy mayor's chest.
The first episode ends with Clooney firing his gun into a helicopter's fuel tank, causing an explosion that his crew believe has killed him (spoiler: it hasn't) and, weirdly, that kind of action didn't convince ABC that this was a show with a future. Episode two aired as planned but there was a hole in the schedules come episode three, its slot filled by re-runs of a flopped Elvis biodrama. Six episodes were produced in all, with the remaining four aired as gap-fillers in the Summer of 1992, and the first two episodes were edited together and released as a VHS movie which you can see on YouTube. In German.
Next on The Telephemera Years: The shows that didn't make it to air, including our first sight of Daredevil!
Check out our other Telephemera articles:
The Telephemera Years: 1966 (part 1, 2, 3, 4)
The Telephemera Years: 1968 (part 1, 2, 3, 4)
The Telephemera Years: 1969 (part 1, 2, 3, 4)
The Telephemera Years: 1971 (part 1, 2, 3, 4)
The Telephemera Years: 1973 (part 1, 2, 3, 4)
The Telephemera Years: 1975 (part 1, 2, 3, 4)
The Telephemera Years: 1977 (part 1, 2, 3, 4)
The Telephemera Years: 1980 (part 1, 2, 3, 4)
The Telephemera Years: 1982 (part 1, 2, 3, 4)
The Telephemera Years: 1984 (part 1, 2, 3, 4)
The Telephemera Years: 1986 (part 1, 2, 3, 4)
The Telephemera Years: 1987 (part 1, 2, 3, 4)
The Telephemera Years: 1989 (part 1)
The Telephemera Years: 1990 (part 1, 2, 3, 4)
The Telephemera Years: 1992 (part 1, 2, 3, 4)
The Telephemera Years: 1995 (part 1, 2, 3, 4)
The Telephemera Years: 1997 (part 1, 2, 3, 4)
The Telephemera Years: 2000 (part 1, 2, 3, 4)
The Telephemera Years: 2003 (part 1, 2, 3, 4)
The Telephemera Years: 2005 (part 1, 2, 3, 4)
The Telephemera Years: 2008 (part 1, 2, 3, 4)
Titans of Telephemera: Irwin Allen
Titans of Telephemera: Stephen J Cannell (part 1, 2, 3, 4)
Titans of Telephemera: DIC (part 1, 2)
Titans of Telephemera: Hanna-Barbera (part 1, 2, 3, 4, 5)

Titans of Telephemera: Kenneth Johnson
Titans of Telephemera: Sid & Marty Krofft
Titans of Telephemera: Glen A Larson (part 1, 2, 3, 4)
Titans of Telephemera: Quinn Martin (part 1, 2)