Ah, telephemera… those shows whose stay with us was tantalisingly brief, snatched away before their time, and sometimes with good cause. They hit the schedules alongside established shows, hoping for a long run, but it's not always to be, and for every Street Hawk there's two Manimals. But here at STARBURST we celebrate their existence and mourn their departure, drilling down into the new season's entertainment with equal opportunities square eyes… these are The Telephemera Years!
1978-79
The 1978-79 season was a time for goodbyes, with the final episodes of All in the Family, The Amazing Spider-Man, Good Times, Starsky & Hutch, Welcome Back Kotter, and Wonder Woman all making grown men cry. Still, ABC's massive comedy line-up – they filled the top five slots in the ratings chart with their hit sitcoms – must have been some succour, with Mork & Mindy the number three show in its debut season.
Other new shows included Three's Company spin-off The Ropers, a put-upon Judd Hirsch in Taxi, lessons in harmony with Diff'rent Strokes, and radio station fun with WKRP in Cincinnati. Fans of telefantasy were treated to The Dukes of Hazzard, BJ and the Bear, and space opera in Battlestar Galactica, alongside their regular doses of Charlie's Angels and CHiPs. But those were the shows that people remember from 1978 – what about those that didn't even make it to series? This is the story of 1978's failed pilots…
The Clone Master (NBC): Written by science fiction master Frederik Pohl, The Clone Master was Multiplicity years before Michael Keaton ever thought of cloning himself and with considerably less comical results. Pohl was engaged to write an anthology series based on his stories, only to find that the network was so enamoured by his first idea that they wanted to take it to series, abandoning the format the writer had agreed.
Pohl reluctantly agreed and a pilot was ordered, starring B-movie regular Art Hindle as Dr Simon Shane, a geneticist who develops a cloning process. When his mentor is kidnapped, Shane accelerates his research and tests the process on himself, producing a dozen clones who can communicate telepathically. Now he has to rescue Dr Louthin and evade capture by the shadow organisation that backed his research…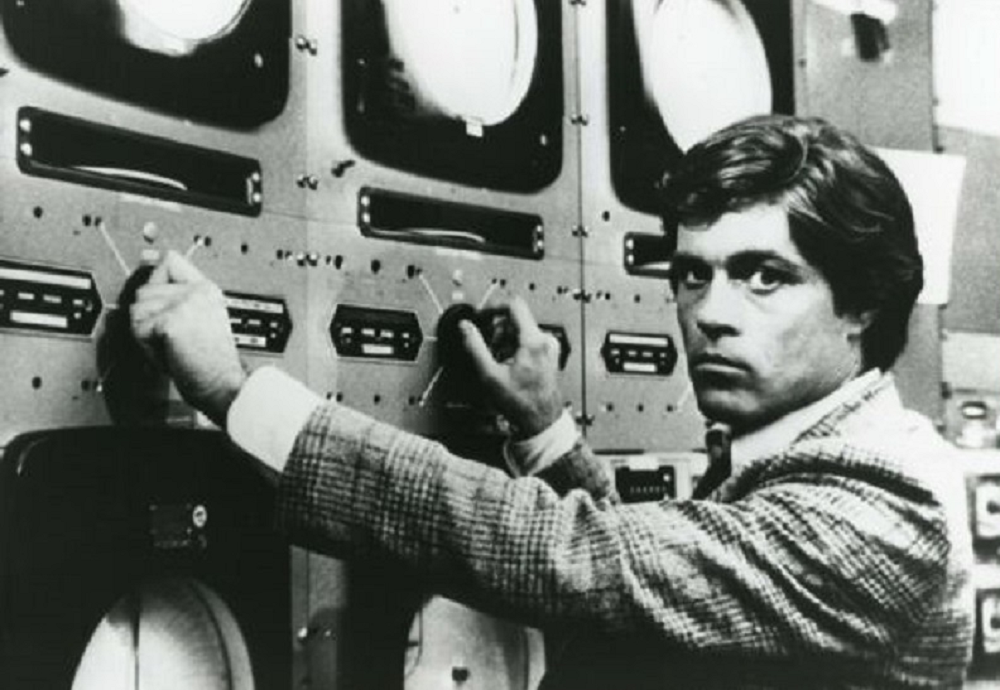 The script was developed from Pohl's outline by John DF Black, a veteran screenwriter with a long list of credits including Mission: Impossible, Star Trek, Hawaii Five-O, and Wonder Woman. Black delivered a tight script with a neat twist, and the pilot was shown on Thursday September 14th 1978, in the slot usually reserved for Quincy, MD.
Although reaction was generally favourable, it was decided against taking the show to series, possibly due to the difficulty of filming a story featuring thirteen identical protagonists or maybe because Pohl was thoroughly disengaged from the process. Unlike many of his contemporaries, Pohl's work was rarely adapted for TV or film and only his 1959 short story "The Bitterest Pill" would make the screen after the failure of The Clone Master, as an episode of Tales of the Darkside in 1986.
Dr Strange (CBS): In 1972, Stan Lee left the day-to-day running of Marvel Comics to Roy Thomas in order to assume the position of Publisher. As part of his duties as general champion for the company and its properties, Lee signed a deal with CBS to develop television series based on some of Marvel's most popular characters, the first fruits of which resulted in September 1977's The Amazing Spider-Man. A pilot starring Nicholas Hammond as a very cautious wallcrawler, The Amazing Spider-Man was given a full series run in April 1978 and next up was The Incredible Hulk in November 1977.
Again, The Incredible Hulk scored well enough with its pilot to receive a full series order, and Dr Strange was moved into production. Unlike Spider-Man and The Hulk, Dr Strange was not a top tier Marvel character but it was thought that he was different enough from the other two that his eventual series would not mine similar ground.
CBS regular Philip DeGuere was given scripting and directing duties, adapting Steve Ditko's original origin story to include a previous Sorceror Supreme, Thomas Lindmer. Lindmer, played with some gravitas by John Mills, seeks out young surgeon Stephen Strange to succeed him in the role, fighting as much against Strange's own preconceptions of science over magic as the film's big bad, Morgan Le Fay. Eventually and despite attempts by Le Fay to seduce him to the dark side, Strange takes Lindmer's mantle and vows to defend the Earth from magical threats.
Peter Hooten, in his first starring role, is good value as Strange but the general feeling was that DeGuere's script and direction were too slow, despite Lee's positive opinion of the film. Dr Strange did not get good ratings when it was shown as a pilot film in September 1978 and there would be no subsequent series. Instead, the Marvel bandwagon moved on to 1979's Captain America, which is a story for another day.
Mandrake (NBC): Mandrake the Magician was a syndicated newspaper comic strip created in 1934 by Lee Falk, a dependable part of the Kings Features Syndicate line-up until 2013. Falk handed Mandrake over to Phil Davis shortly afterwards, moving on to his most famous creation, The Phantom. Mandrake was the inspiration for many other comic strip and comic book magicians, and in 1939 was given the film treatment, with Warren Hull starring in the twelve-episode Columbia serial.
A radio series followed in 1942, with a unsold pilot for a TV show coming in 1954, but otherwise Mandrake remained firmly on the printed page, at least until producer Rick Husky was given the task of bringing the immaculately tailored magician and his African assistant Lothar to TV in 1978. Husky wrote a script which put Mandrake and Lothar up against a psychopath who is murdering the patrons of an amusement park, engaging Harry Falk – no relation – to direct and casting Anthony Herrera as Mandrake.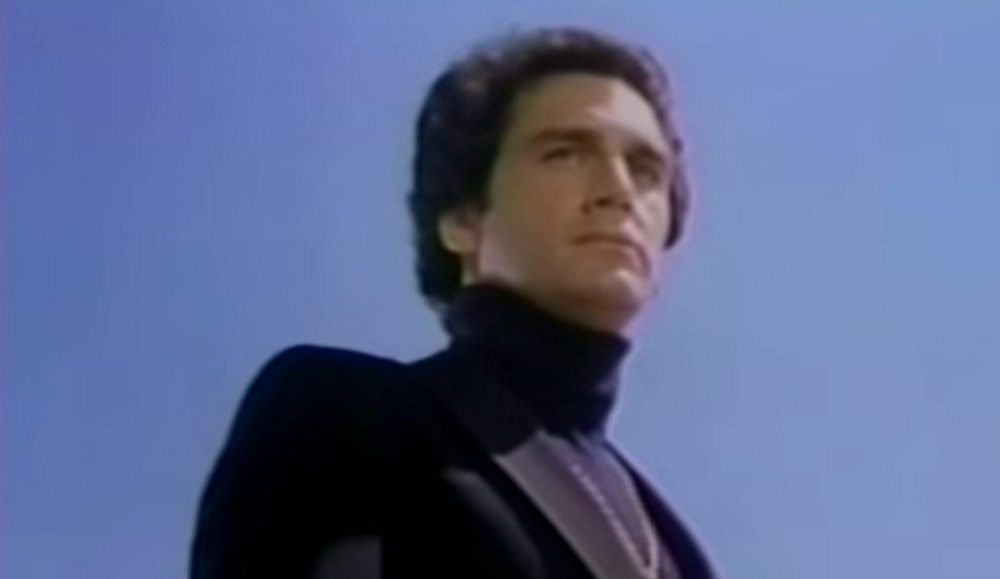 Falk was a veteran director of mostly TV comedies, including The Patty Duke Show (he married Duke in 1965) and Get Smart, but moved into action in the 1970s with Hawaii Five-O and The Streets of San Francisco. Herrera was best known as a cheating husband on The Young and the Restless but acquitted himself well enough, with Ji-Tu Cumbuka a decent Lothar.
Mandrake aired in January 1979 as part of NBC Wednesday Night at the Movies but nothing short of a blockbuster rating could save it from an early grave, with critics savaging Falk's direction, a plodding approach which drained all life out of Husky's script, which wasn't exactly a picture of health in the first place. Herrera returned to the world of soap operas and Mandrake to the printed page, only reaching beyond the funny pages in 1986 when he was part of Defenders of the Earth alongside The Phantom and Flash Gordon.
The World Beyond (CBS): The World Beyond was the second of two pilots starring Granville van Deusen as Paul Taylor, a sportswriter who dies for two minutes and thirty-seven seconds on the operating table, only to find that he is able to see and hear ghosts when he is revived. Taylor becomes a conduit for the dead to contact the living, embroiling him in all manner of adventures, or at least the two featured in the two CBS pilots.
The World of Darkness aired in April 1977, with Taylor drawn to a New England town where the patriarch of the Sandford family has apparently just committed suicide. Nine months later, Taylor was on the road again, this time to a remote island off the coast of Maine, whose inhabitants are under siege from a creature apparently made of mud and sticks.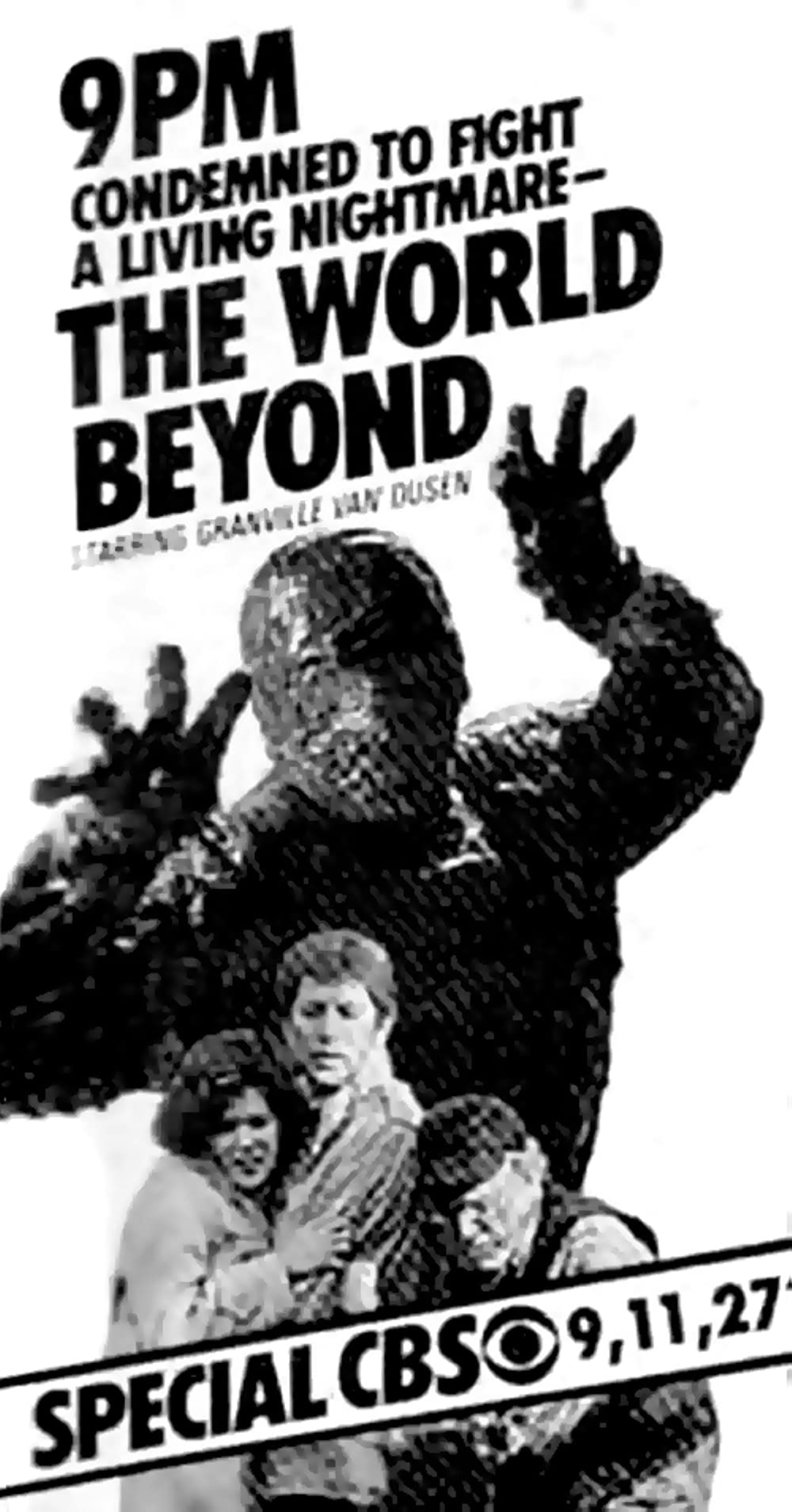 Created by Art Wallace, who had worked with Dan Curtis on what became Dark Shadows, although he turned down the role of producer. Wallace and Curtis wrote the series bible and first eight weeks' worth of episodes, but Wallace preferred to vary his schedule with other writing jobs, turning out scripts for projects as diverse as Star Trek, The Bill Cosby Show, and Planet of the Apes.
The World of Darkness and The World Beyond were intriguing concepts that just didn't land with the network or the majority of viewers at the time, although both films have a cult following and The World Beyond is available to watch on YouTube if you want a slice of occult detective drama. Sadly, Art Wallace did precious little work after Paul Taylor failed to land a series, with just a couple of scripts for Planet of the Apes TV movies, a run as story consultant on All My Children, and a single episode of the 1989 horror anthology series Nightmare Classics with The World… director Noel Black. He died in 1994.
Next on The Telephemera Years: Bigfoots, giant lizards, and female Tarzans all vie for the kids' attention…
Check out our other Telephemera articles:
The Telephemera Years: 1966 (part 1, 2, 3, 4)
The Telephemera Years: 1968 (part 1, 2, 3, 4)
The Telephemera Years: 1969 (part 1, 2, 3, 4)
The Telephemera Years: 1971 (part 1, 2, 3, 4)
The Telephemera Years: 1973 (part 1, 2, 3, 4)
The Telephemera Years: 1975 (part 1, 2, 3, 4)
The Telephemera Years: 1977 (part 1, 2, 3, 4)
The Telephemera Years: 1978 (part 1, 2)
The Telephemera Years: 1980 (part 1, 2, 3, 4)
The Telephemera Years: 1982 (part 1, 2, 3, 4)
The Telephemera Years: 1984 (part 1, 2, 3, 4)
The Telephemera Years: 1986 (part 1, 2, 3, 4)
The Telephemera Years: 1987 (part 1, 2, 3, 4)
The Telephemera Years: 1989 (part 1, 2, 3, 4)
The Telephemera Years: 1990 (part 1, 2, 3, 4)
The Telephemera Years: 1992 (part 1, 2, 3, 4)
The Telephemera Years: 1995 (part 1, 2, 3, 4)
The Telephemera Years: 1997 (part 1, 2, 3, 4)
The Telephemera Years: 2000 (part 1, 2, 3, 4)
The Telephemera Years: 2003 (part 1, 2, 3, 4)
The Telephemera Years: 2005 (part 1, 2, 3, 4)
The Telephemera Years: 2008 (part 1, 2, 3, 4)
Titans of Telephemera: Irwin Allen
Titans of Telephemera: Stephen J Cannell (part 1, 2, 3, 4)
Titans of Telephemera: DIC (part 1, 2)
Titans of Telephemera: Hanna-Barbera (part 1, 2, 3, 4, 5)

Titans of Telephemera: Kenneth Johnson
Titans of Telephemera: Sid & Marty Krofft
Titans of Telephemera: Glen A Larson (part 1, 2, 3, 4)
Titans of Telephemera: Quinn Martin (part 1, 2)