Ah, telephemera… those shows whose stay with us was tantalisingly brief, snatched away before their time, and sometimes with good cause. They hit the schedules alongside established shows, hoping for a long run, but it's not always to be, and for every Knight Rider there's two Street Hawks. But here at STARBURST we celebrate their existence and mourn their departure, drilling down into the new season's entertainment with equal opportunities square eyes… these are The Telephemera Years!
1966-67
From a base of just nine percent in 1950, television ownership in the United States had grown to ninety-three percent by 1966, and while the denizens of the United Kingdom were celebrating a World Cup win, American families were sitting down to a new season of their favourite shows. Returning from the 1965-66 season were the Irwin Allen shows Voyage to the Bottom of the Sea and Lost in Space, while Batman was grooving his way to ridding Gotham City of crime. The Man from U.N.C.L.E. and Get Smart went undercover to roots out spies, and just what will Samantha do next on Bewitched?
Joining the schedules for the new season were the surreal adventures of The Monkees, Quinn Martin's alien drama The Invaders, more superheroics in the shape of The Green Hornet, and another Irwin Allen show, as The Time Tunnel opened its portal. Oh, and a little show called Star Trek began its run on NBC. But what of the shows that made it to air but didn't linger in the collective memory? These are the misses of 1966…
It's About Time (CBS): A jobbing writer on such shows as My Favourite Martian, Sherwood Schwartz had a hit right out of the gate in 1964 when his first original creation, Gilligan's Island, scored big ratings for CBS. With two seasons of Gilligan under his belt, Schwartz again dipped into his box of tricks in 1966 for It's About Time, which took the stranded concept of his first show and stretched it back to pre-historic times.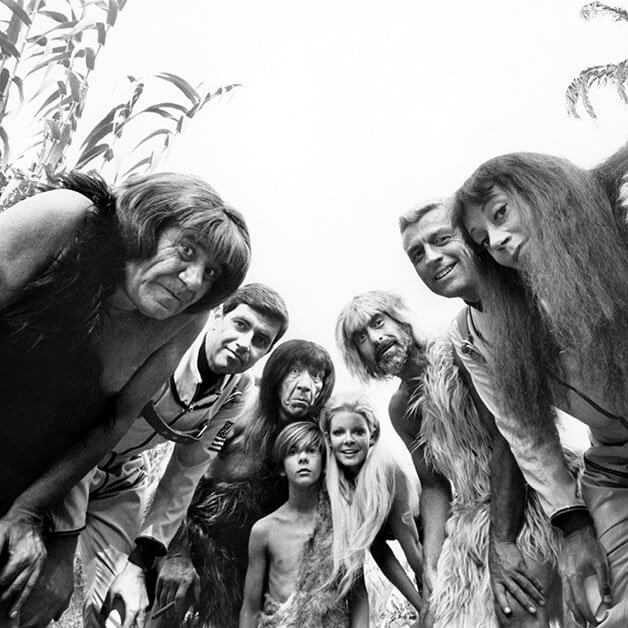 Frank Aletter (who was married to Batman's Catwoman, Lee Merriweather) and Jack Mullaney played two astronauts who, while attempting to travel faster than the speed of light, are hurled back to the Stone Age, where they are taken in by a friendly caveman family. The Phil Silvers' Show and Car 54: Where Are You?'s Joe E Ross and character actress Imogene Coca were Gronk and Shag, the adults of the family, who had two teenage children, and comic relief often came from the cave tribe's chief, called Boss, and his right-hand man Clon (who was played by former professional wrestler Mike Mazurki).
Using music and sets created for Gilligan's Island, It's About Time was given a lead-in by Lassie, and appeared on a strong Sunday night line-up for CBS, but competition from Voyage to the Bottom of the Sea and Walt Disney's World of Color, saw ratings tumble after a strong opening stretch. After eighteen episodes, and when audiences had expressed a dislike for the primitive setting, Schwartz turned the show on its head, bringing the astronauts – and their caveman hosts – back to the modern day, where the ridiculousness of everyday twentieth century life was lampooned.
Ratings did not improve, and the show was cancelled after its first season of twenty-six episodes had been completed, and with Gilligan also finishing at the end of the 1966-67 season, Schwartz went back to the drawing board and created The Brady Bunch. A tie-in comic book was released by Gold Key, but fared no better than the show, and didn't last beyond its first issue. The series' concept would later be revisited for the Pauly Shore vehicle Encino Man in 1992.
Mr Terrific (CBS): Taking its cue from the DC Comics' superhero Hourman – but most importantly from the runaway ABC hit Batman – Mr Terrific told the story of Stanley Beamish, the proverbial mild-mannered everyman, who popped a pill to become the titular superhero, but only for an hour at a time!
Created by Creature from the Black Lagoon director Jack Arnold, Mr Terrific originally starred Mr Ed's Wilbur, Alan Young, who filmed a pilot but declined to appear in the ongoing series when it was greenlit as a mid-season replacement in January 1967. In his place, Stephen Strimpell – who Arnold had directed in an episode of Run, Buddy, Run – starred as the gas station attendant who moonlighted for a shady government agency, The Bureau of Secret Projects, and only because he was the only one who the pills worked on.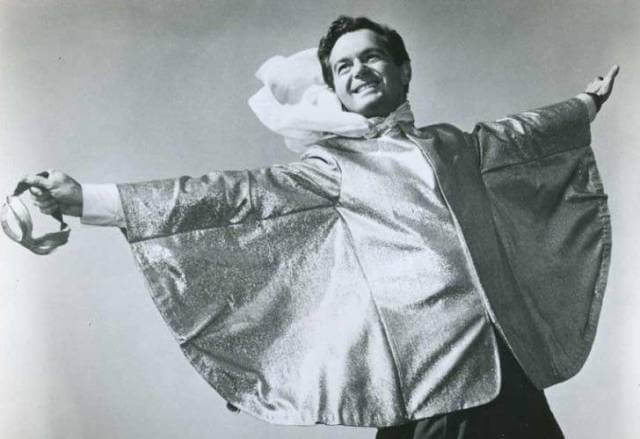 Much of the humour of the show resulted from Terrific's powers expiring at inconvenient moments and the game cast – including Dick Gautier and John McGiver – tried their best with some weak material, which (without the cultural cache of almost thirty years of DC Comics and various film and radio serials afforded to Batman) failed to find a target, especially up against I Dream of Jeannie.
Seventeen episodes aired before it was cancelled at the end of the season, and although four of the episodes were edited together to create a movie – The Pill Caper, again hoping to emulate the success of Batman – it soon disappeared from America's collective cultural memory. It had a little more success in Europe, where it aired on some ITV regions in 1969, and especially in Germany, where the show is available on DVD, titled Immer wenn er Pillen nahm ("Whenever He Took Pills"), and has both English and German soundtracks.
Captain Nice (NBC): At the same as CBS were trying to emulate Batman with Mr Terrific, NBC began airing their own camp superhero show as a mid-season replacement, following on from Mr Terrific on Monday nights. Captain Nice starred William "KITT" Daniels as Carter Nash, a mild-mannered (what else?) police scientist who discovered a secret formula that granted him superpowers.
Upon drinking the concoction for the first time, an explosion shredded his clothes, leaving him stood in his long underwear with a torn shirt resembling a cape. His belt – adorned with his initials, CN, inexplicably remained, however, and when a passer-by asked what his superhero name was, Nash improvised and came up with Captain Nice.
Captain Nice eventually adopted a costume sewn by his domineering mother (Alice Ghostley, who would go on to find success as Esmerelda in Bewitched), who encouraged him into a career of clumsy crime-fighting, often alongside his unsuspecting police colleagues, including meter maid Candy Kane, who had a secret crush on him.
Created by Get Smart! co-creator Buck Henry, the series ran for sixteen episodes until May 1967, but did not return for the 1967-68 season. Ratings were not good, although this was not helped by the show running against both The Rat Patrol and top-five staple The Lucy Show, and the addition of the Batman-esque The Green Hornet to schedules. The show did get an airing late night on Comedy Central in the 1990s, and was released on DVD in Germany, but only in German and with some episodes heavily-edited.
Coronet Blue (CBS): An early work by exploitation and horror cinema's Larry Cohen, Coronet Blue was one of those shows that needed multiple years to tell its full story, but was cancelled before its initial run of thirteen episodes had finished airing in the spring of 1967.
By May 1967, Cohen already had one show on the air, and The Invaders was doing well, despite being opposite The Red Skelton Hour, so hopes were high for his second concept, which had actually been filmed – and shelved in 1965. Coronet Blue starred newcomer Frank Converse as Michael Alden, a man who has lost his memory and has to piece his life together from a series of mysterious clues, framed around a vision of a nightclub, The Blue Coronet.
Cohen's vision for the show would have seen Alden revealed to have been a Russian spy, deep undercover, who had decided to defect and was targeted for assassination by his handlers. After surviving being dumped in the river by a group he calls The Greybeards, Alden goes on the run in search of the truth and in fear for his life.
Coronet Blue attracted a decent following, becoming something of a cult favourite, and would probably have returned for a sophomore outing, but Converse had begun appearing in NYPD on ABC and didn't want to return to the role of Alden. Only eleven of the show's episodes aired, due to pre-emptions, but the complete run was released on DVD in 2007, and you can find it on video-sharing sites.
Join us again next time for a look at more forgotten genre shows from the 1966-67 US TV season, including distaff spies and cat burglars…