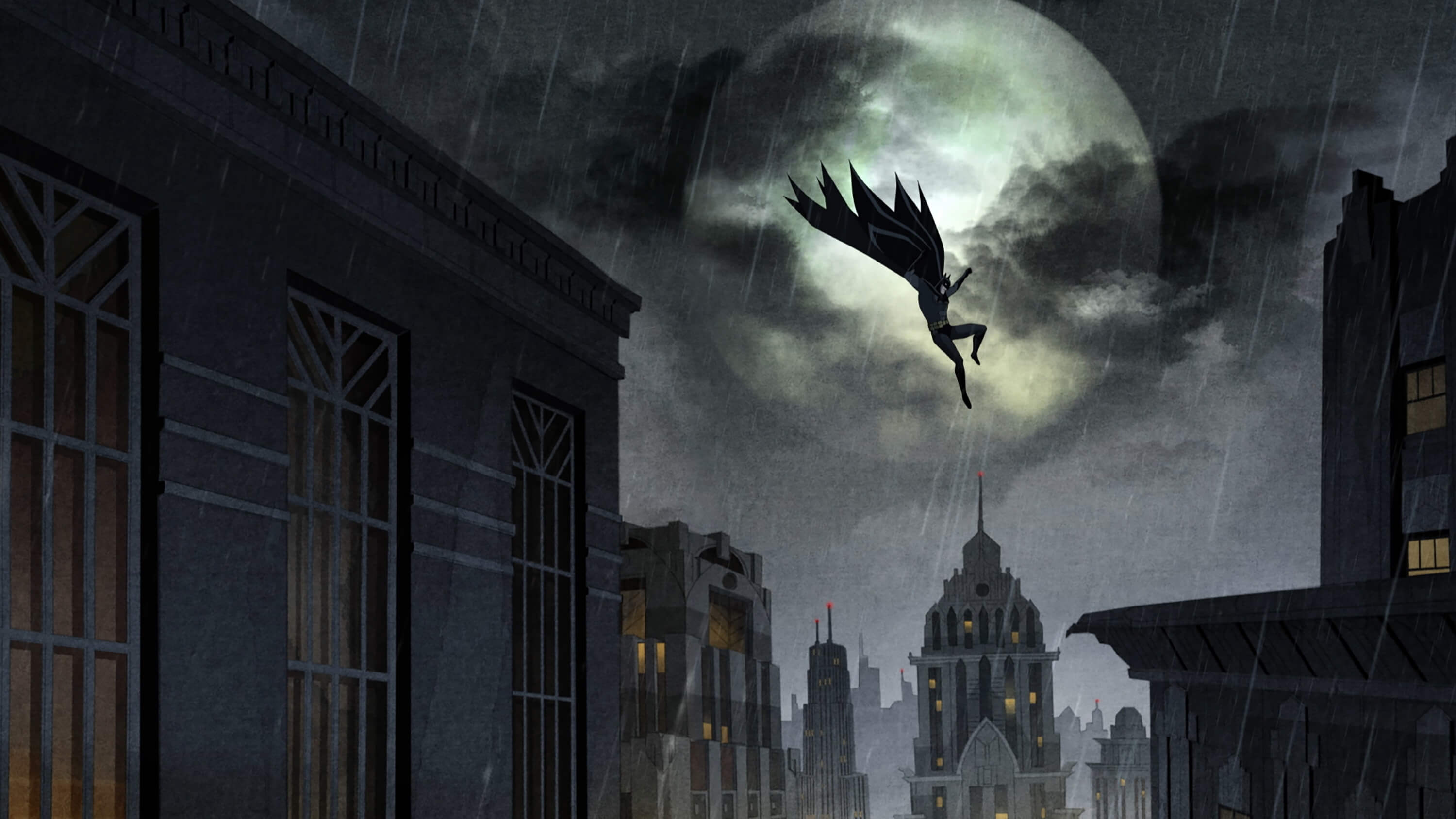 From Jeph Loeb and Tim Sale's pivotal story, screenwriter Tim Sheridan adapts the iconic mid-1990s DC story The Long Halloween into a two-part animated feature, directed by Chris Palmer. Batman: The Long Halloween Parts One and Two begin as a brutal murder forces an alliance between Gotham's young vigilante and two of the city's few, non-corrupt lawmen (Police Captain James Gordon and District Attorney Harvey Dent) to take down crime boss Carmine Falcone, aka The Roman, and uncover the identity of a mysterious Holiday killer.
With an all-star voice cast that includes Supernatural and The Boys' Jensen Ackles as Batman, Naya Rivera as Catwoman/Selina Kyle in her last film role, as well as Josh Duhamel, Jack Quaid, Titus Welliver, Troy Baker, Billy Burke, and David Dastmalchian, this highly-anticipated feature is sure to delight fans of the comics. STARBURST spoke with Sheridan about Batman's early days, his journey to becoming the greatest detective, and how one navigates adapting a beloved comic book to the screen.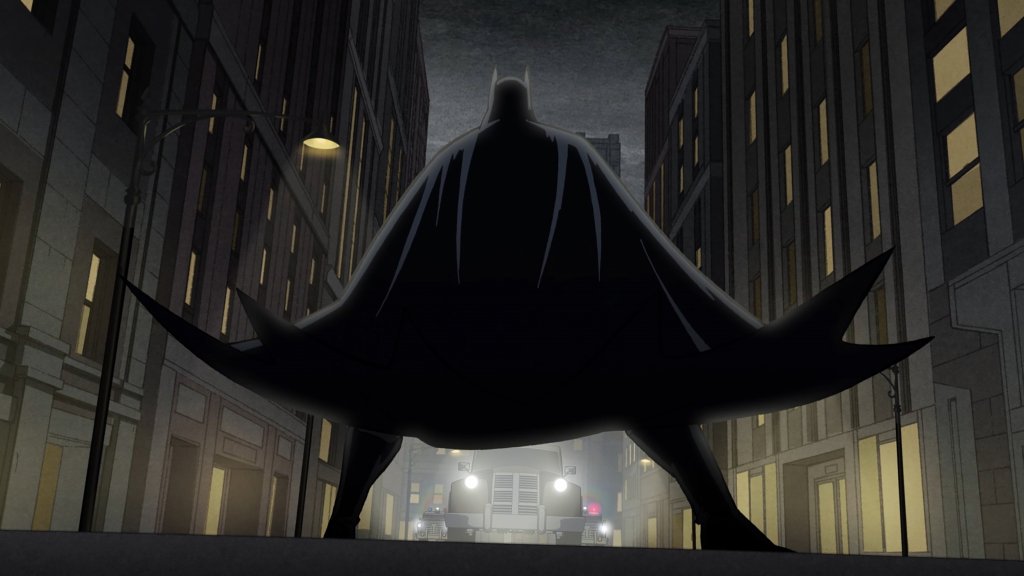 STARBURST: The Long Halloween is an iconic storyline in the Batman mythology. In your opinion, what is the significance of that arc to Batman's overarching narrative?
Tim Sheridan: Butch Lukic, our executive producer, Jim Krieg and I, the first thing we talked about was that this book was a sort of Batman: Year Two. And we were coming in after a long cycle of movies from James Tucker, and getting to do something new. We felt like the Year Two element was incredibly important to the legacy of Batman, and it was something we should really home in on in the film.
Specifically, we call Batman the world's greatest detective, but there was a time when he wasn't. And I feel like this story, which plays out over the course of a year, exposes Batman's early weaknesses as a detective. We address it in the movie from the perspective that he hadn't expected that being a detective would be part of the job. So The Long Halloween gives us an opportunity to fill in that blank. That's important to the Batman legacy.
It's a learning curve. And a lot of people who mostly know Batman from the films probably don't think of him first as a detective. They think of him as a guy with money and gadgets, so it's interesting to introduce the detective element here.
Tim Sheridan: Yeah, we don't see it in movies a lot. In the comics, you have a long time to play out those detective stories, which is something you don't necessarily have time for in a movie. So the fact that we were able to make two movies for The Long Halloween gave us more ground to explore some of that, and to explore what it means for Batman to be in the early stages of his crime-fighting career.
In that vein, how closely did you stick to the comic series canon? I imagine there's some temptation to change certain elements in order to surprise fans, but there's also an expectation that you'll be completely faithful to the source material.
Tim Sheridan: For us, the guiding star was to be as faithful as we can be. Now, "faithful" can mean different things. I think some people will hear "faithful" and think this should be a one-for-one adaptation of the comic book. But that's not something you can do; a movie is a whole different thing. But being faithful to the scenes, the story, and the ideas put forth – that's paramount.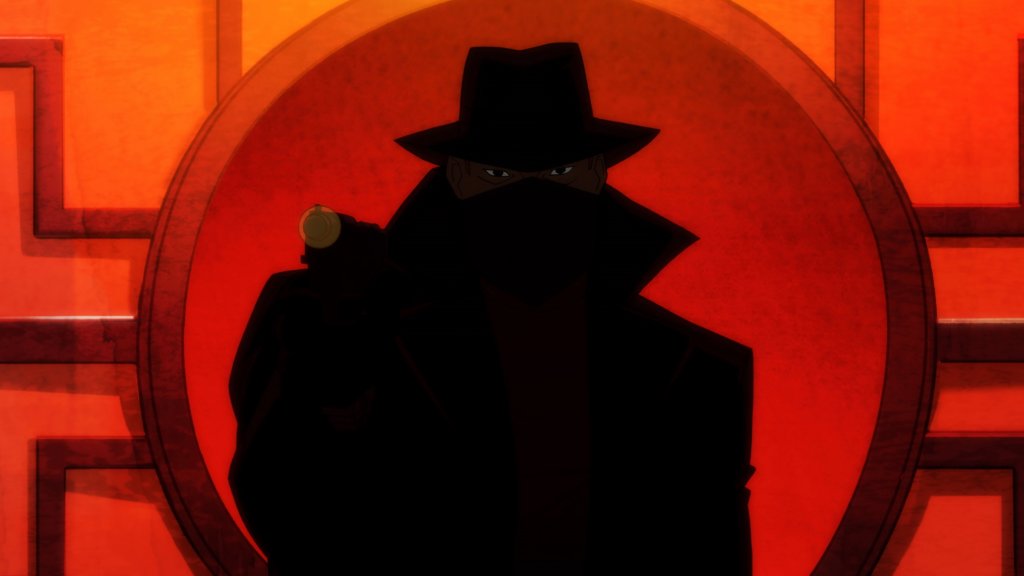 We stick to the way things play out plot-wise in the book, just with slight variations to make sure it works cinematically. We had to streamline some stuff in order to let the real story shine, because there's a lot of red herrings and stuff that happens in the book. And that's great when you're reading a monthly issue because it keeps you guessing, but we were worried that people were going to be too far ahead of the story – especially fans who know the book really well – and we wanted you to be able to enjoy the experience of watching the story play out in a slightly different way.
So, we did look for opportunities to surprise long-time fans who know this story inside and out, and I think what we came up with makes sense, is a surprise, and helps to get to the meat of this story. If you're missing something you love from the book, my opinion is to pick up the book again! It's always there, and I hope that this movie is seen as a celebration of the book and only enriches people's love for the original material.
Since, like you said, this isn't a play-by-play replica of the comic, what does your retelling add to the story?
Tim Sheridan: It's impossible to do a play-by-play replica when you have something as good as The Long Halloween. The comics are an exercise in economic storytelling, and not just in terms of what Tim Sale does with light and shadow, which I think he uses to great effect to punctuate important moments, but just in terms of the actual narrative. With comic books in general, we fill in a lot of the story by reading between panels. We can't really bring that to life because everyone has their own version of what's happening between the lines. But what we can do is look for moments that the book implies happened off-screen and, if there's a need for it and it would help the story along in some way, then we include it. The idea was to be additive, not subtractive or trying to replace something for the sake of it. Everything we did was in service of the greater story.
Beyond the obvious, did you draw from any other sources for inspiration?
Tim Sheridan: In terms of a script, we knew that this was a Detective Noir. That was Butch's guiding principle as we went into it. I was all for that, and then the more I thought about it, the more I realised the Detective Noir elements are mostly visual ones – so it was actually the artists' and animators' department. I just focused on telling the best cinematic version of The Long Halloween that I could tell on the page. And I think that, as someone who had nothing to do with the artwork, it's an great achievement. When people watch this, I hope they appreciate the richness and levelling up of the animation and the visual storytelling.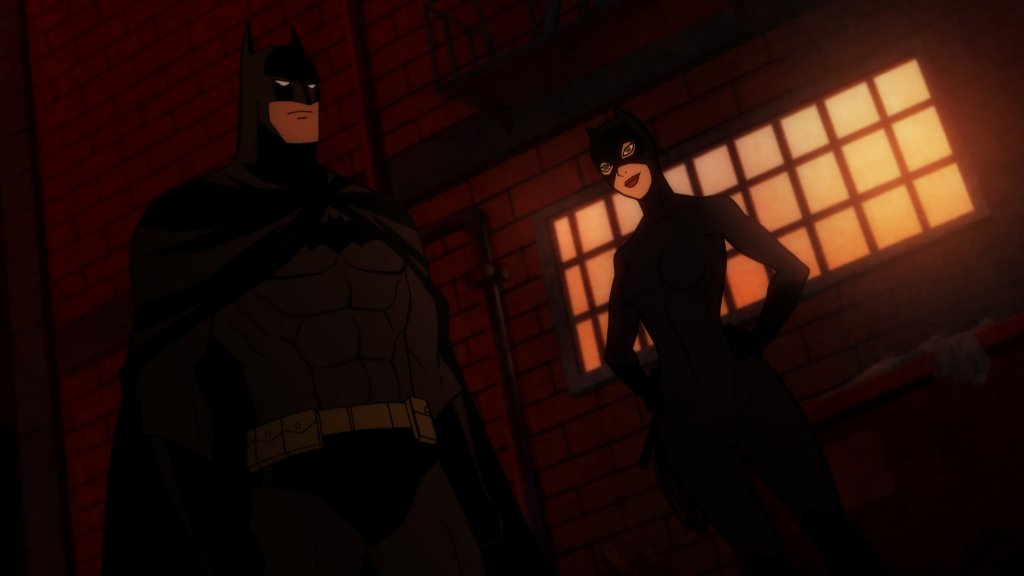 The opening sequence going through Gotham and climbing up into Falcone's office, is particularly stunning.
Tim Sheridan: That scene was one that haunted me more than anything when we started the process. I wanted people to know, from the moment this movie starts, that they're in good hands and amongst people who love the book and want to be as faithful as can be. So the first scene is almost a word for word adaptation of the first sequence in the book. It's a great microcosm of the whole movie, too. We moved one line, added one line, but only in order to do it in a way that was cinematic – that's how we approached the whole movie. It's painful, but the tweaks are necessary to make it a good cinematic experience.
But that scene also sets the tone for everything, for the whole emotional journey Batman embarks on. I'm really happy and proud of the way it came out, and hopefully people will agree.
When we spoke last year, you were releasing Superman: Man of Tomorrow, and you talked about the many reasons why you love Superman and what made him the right hero for the time. So now, why don't you tell us what you love most about Batman?
Tim Sheridan: First of all, what I love most about it is Jensen Ackles. He was born to play this role [laughs]. But to answer your question seriously and in terms of the character, I think that – certainly in movies – we are often presented with a very dark version of the Dark Knight. I mean, it's there in the name… but I grew up studying Shakespeare, and to me there's so much of Hamlet in the character of Batman. The tragedy that he's gone through is massive and this movie doesn't just touch on his parents being murdered; it explores the story of his parents and their relationship to Gotham City, and in that there's something about what his own relationship to Gotham is. There's more tragedy there to mine in order to get a better understanding of who Batman is, and who Bruce Wayne is.
The opportunity to see someone who has risen out of great tragedy to do great things is at the core not only of who Batman is, but also who Superman is. That's why I love hero stories. The best hero stories are about people who grow to become heroes out of great and terrible tragedy. That's something which we get to see in The Long Halloween from a slightly different angle. We see it in even more focus in this movie than we might have seen in the book.
Batman: The Long Halloween Part 1 is available on DVD, Blu-ray™ & Blu-ray™ steelbook June 21st and on Digital June 22nd.