Ah, telephemera… those shows whose stay with us was tantalisingly brief, snatched away before their time, and sometimes with good cause. They hit the schedules alongside established shows, hoping for a long run, but it's not always to be, and for every Knight Rider there's two Street Hawks. But here at STARBURST we celebrate their existence and mourn their departure, drilling down into the new season's entertainment with equal opportunities square eyes… these are The Telephemera Years!
2008-09
With Lost about to start its fifth season, and despite Heroes spluttering into its third and final run, 2008 was a golden time for fans of genre TV, with Pushing Daisies, Ghost Whisperer, Reaper, Smallville, Supernatural, and Medium all coming back for the Fall TV season. Sure, American Idol and Dancing with the Stars dominated the ratings, and the various CSIs ensured that crime procedural fans were never short of a mystery to solve, but the various science-fiction and fantasy shows (along with genre-adjacent fare like The Big Bang Theory, Prison Break, Chuck, and Family Guy) kept freaks and geeks glued to their TV sets all year long.
2008 also saw some intriguing new shows like JJ Abrams's Fringe and the wonderful Parks and Recreation make their debuts, both of which would enjoy multi-year runs and varying degrees of critical acclaim, but there were also shows that came and went, snuffed out before they could grab a hold on the popular imagination. This is the story of four of 2008's TV failures…
Life on Mars (ABC): When Life on Mars hit British screens in 2006 it was one of those rare treasures, a series with a fantasy conceit that became a massive mainstream success, and so it was no surprise that producers in the US were interested in transporting the series across the Atlantic.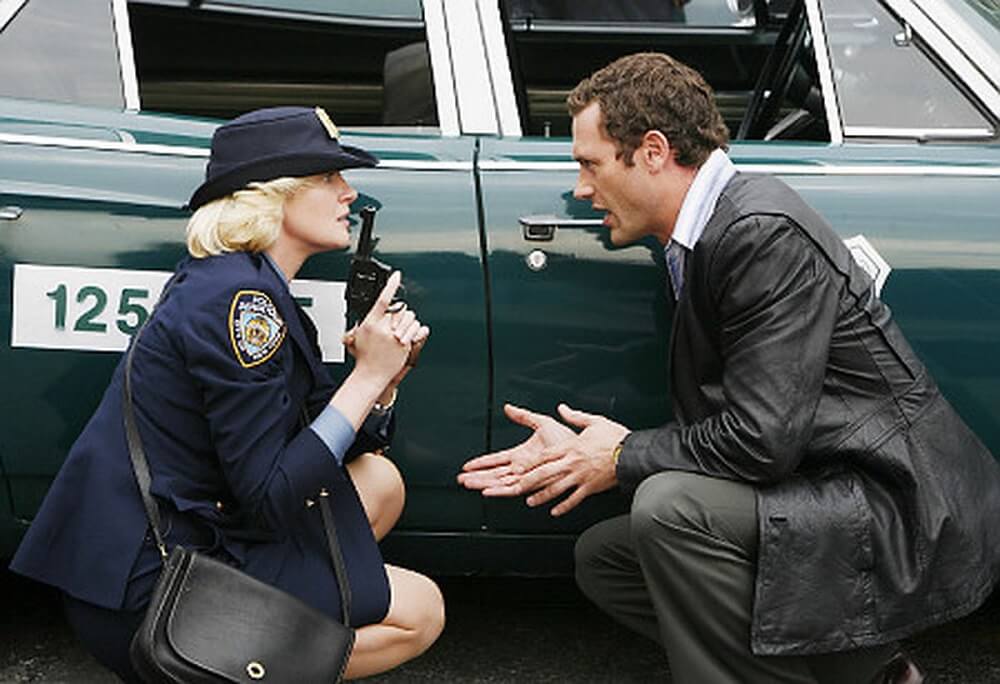 A collaboration between original series producers Kudos and 20th Century Fox, the US version kept the same premise, as Detective Sam Tyler is hit by a car and wakes up in 1973, but transplanted the location from Manchester to Los Angeles, where Sam finds himself drawn into the orbit of the charismatic Gene Hunt. After viewing the pilot, ABC ordered changes, moving the show to New York and changing some of the more enigmatic elements of the British show's mystery for presumably less-curious US viewers.
 Jared O'Mara is no John Simm, but works gamely with the second-hand material, and Harvey Keitel takes an entirely different approach to Philip Glenister's unreconstructed copper, and even with all the changes the resulting effort should have been an automatic success, with Grey's Anatomy as its lead-in, but ratings were lacklustre. After initially ordering an extra four episodes on top of the original thirteen-episode run, ABC decided to cancel the show, giving the crew enough time to craft an ending to the series.
Instead of the British show's incredibly bleak denouement, the US show got literal, with Sam's 2008 and 1973 life being a dream he was having while on board a mission to the actual Mars, supposedly because the US producers felt the original ending was not strong enough. The complete series is available on DVD but unless you're a Keitel completest, you may as well just re-watch the BBC version in all honesty.
Eleventh Hour (CBS): Another adaptation of a British show – this time the four-episode Channel 4 production Dark Matter – Eleventh Hour starred Rufus Sewell as Dr Jacob Hood, a Special Science Advisor for the FBI charged with investigating crimes of a weird, scientific nature.
Patrick Stewart had played (of course) Ian Hood in the original, and gave the role a gravitas that Sewell could not match, and to his credit he took the character in a different direction, more Monk than Quatermass, and was backed up by the wonderful Marley Shelton as FBI agent Rachel Young, chaperoning the scientist through their investigations.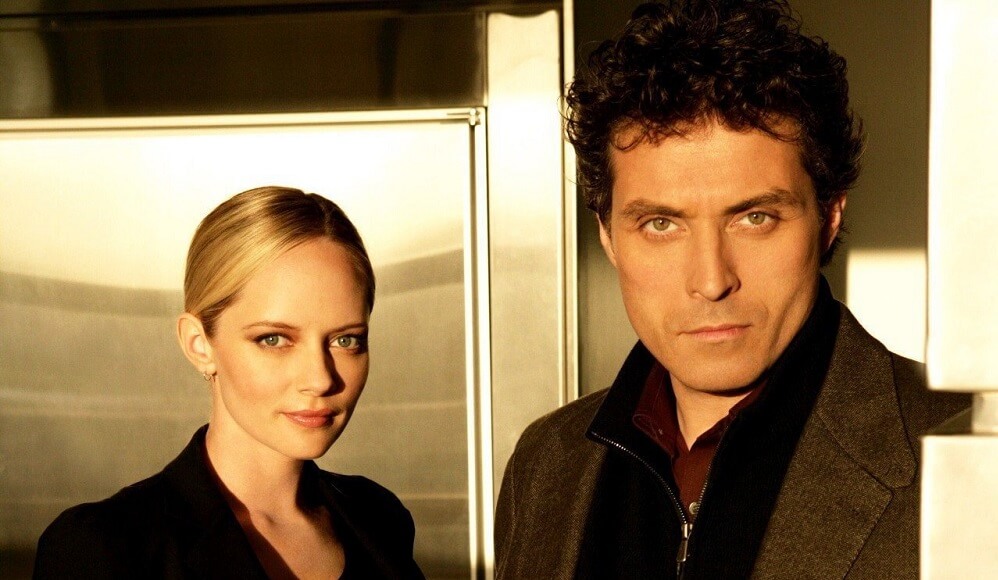 With a huge-for-TV budget and CSI as a lead-in, hopes were high for the show as Hood investigated cloning, diseases, flesh-eating bacteria, and other cases torn from the pages of New Scientist, but audiences just weren't interested, much preferring the exploits of the Fringe science team on Fox.
Eighteen episodes were made, and aired, before CBS pulled the plug, with a campaign from a hardcore fan group being unsuccessful in persuading another network to pick up the show. The problem was that it probably wasn't fantastic enough, too grounded in boring real science to thrill its audience, but if you're curious (and can be bothered to jump through VPN hoops) the entire series is available to stream on Vudu.
Mental (Fox): Quirkily stylised as M?NTAL:, this Fox series looked to Colombia (the source of the then-popular original series of Ugly Betty) rather than the UK for its inspiration, and was actually filmed in Bogotá, although the locations represented Los Angeles rather than the South American city.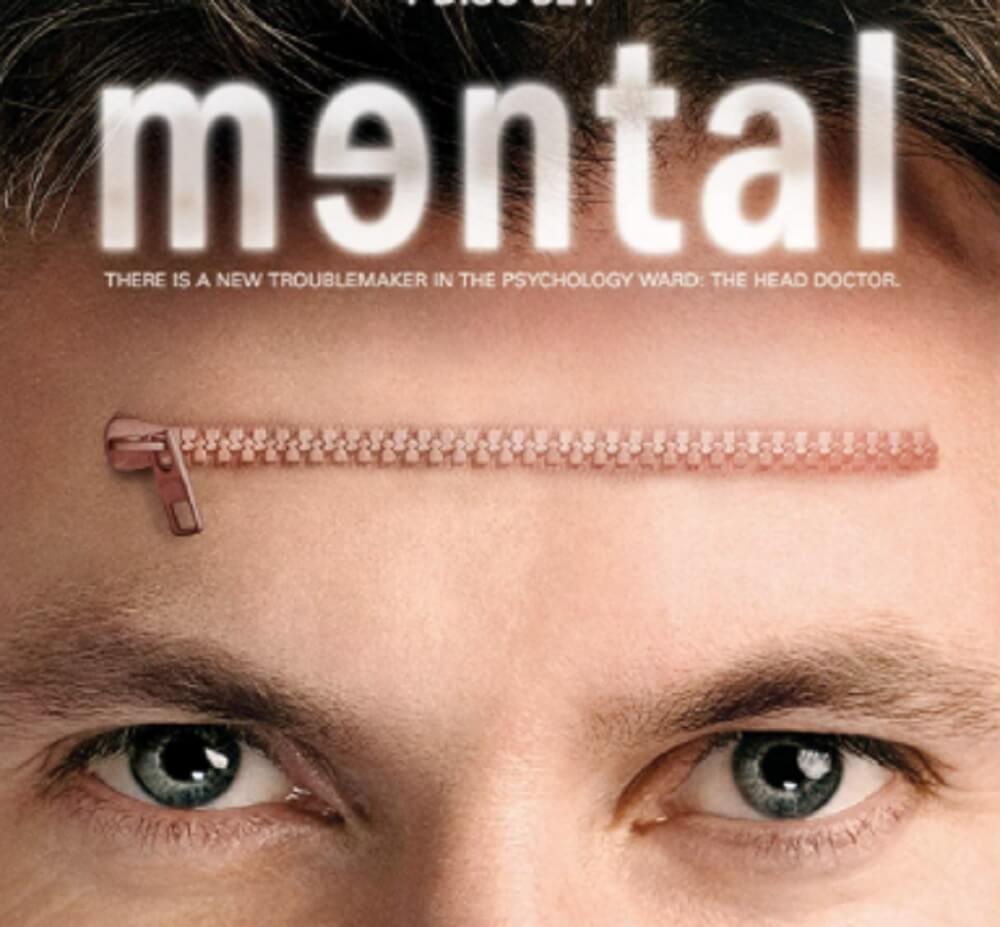 Mental starred Chris Vance as Dr Jack Gallagher, a psychiatrist who uses unorthodox methods to cure his patients, all the while searching for a solution to his twin sister's own mental illness, and the show injected some fantastic elements to express how Gallagher was getting through to his cases, shot in a unique telenovela style.
Although the show had its champions, its biggest weakness was that it wasn't House, MD, which was in the middle of its eight-season run and took a similar approach to eccentric doctoring, and after its initial bad ratings got even worse, Fox cancelled the show after just five episodes had aired.
Thirteen episodes were produced, and these aired in international markets, as well as being released on a DVD, alongside an alternative pilot, and it might be worth checking out for the guest patients which included Bella Thorne and Silas Weir Mitchell.
Knight Rider (NBC): When Ben Silverman became chief programmer for NBC in 2007, his first thoughts were to look back to the network's biggest hits of the past, feeling the time was right for Knight Rider to make its return to the airwaves. Sealing a deal with the Ford Motor Company, Silverman's new KITT was a Ford Mustang (voiced by Val Kilmer after it was pointed out that original choice Will Arnett advertised Ford's rivals) and driving it was the estranged son of the original Knight Rider…
Thankfully ignoring everything that had come after the original show, the 2008 Knight Rider concentrated on what made the original great, or at least it did after audiences reacted negatively to its original government-backed premise, and any mystery over whether Justin Breuning's Mike Traceur was really the son of Michael Knight was quickly resolved with a hand wave.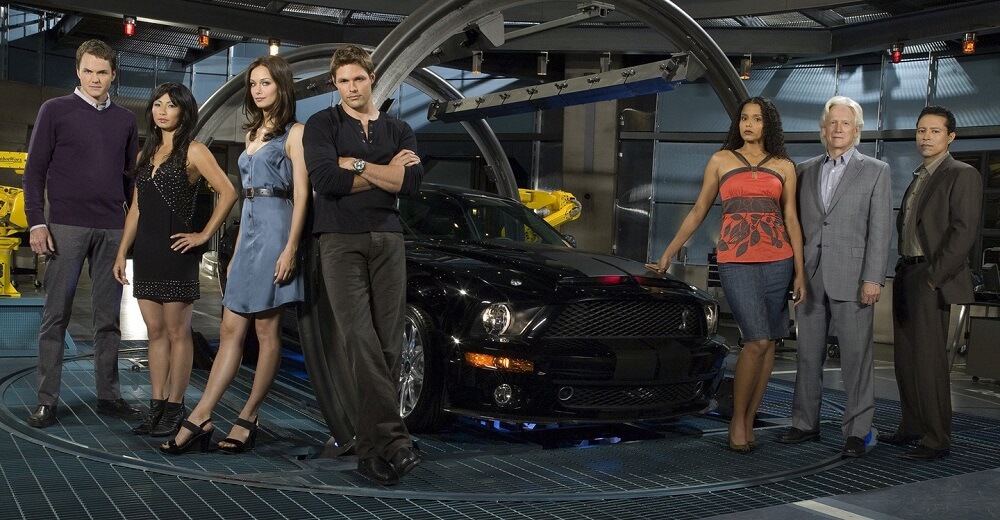 After originally ordering a full season of twenty-two episodes, NBC reduced that to just seventeen by December 2008, and replaced it in the schedules with reality show The Chopping Block after the produced episodes had aired, with no prospect of a second series.
In 2016 it was announced that yet another reboot of the original Glen A Larson series was in pre-production but, even allowing for the global pandemic which disrupted television production during the last two years, it seems that the project is dead in the water, at least for now. The complete 2008 series was released on DVD but if it's man and car action you're after, you're better off with the original series.
Next time on The Telephemera Years: more 2008-09 TV failures, with misfit cops, mysterious islands, and Josh Whedon's Joe 90…
Check out our other Telephemera articles:
The Telephemera Years: 1966 (part 1, 2, 3, 4)
The Telephemera Years: 1968 (part 1, 2, 3, 4)
The Telephemera Years: 1969 (part 1, 2, 3, 4)
The Telephemera Years: 1971 (part 1, 2, 3, 4)
The Telephemera Years: 1973 (part 1, 2, 3, 4)
The Telephemera Years: 1975 (part 1, 2, 3, 4)
The Telephemera Years: 1977 (part 1, 2, 3, 4)
The Telephemera Years: 1980 (part 1, 2, 3, 4)
The Telephemera Years: 1982 (part 1, 2, 3, 4)
The Telephemera Years: 1984 (part 1, 2, 3, 4)
The Telephemera Years: 1986 (part 1, 2, 3, 4)
The Telephemera Years: 1987 (part 1, 2, 3, 4)
The Telephemera Years: 1990 (part 1, 2, 3, 4)
The Telephemera Years: 1992 (part 1, 2, 3, 4)
The Telephemera Years: 1995 (part 1, 2, 3, 4)
The Telephemera Years: 1997 (part 1, 2, 3, 4)
The Telephemera Years: 2000 (part 1, 2, 3, 4)
The Telephemera Years: 2003 (part 1, 2, 3, 4)
The Telephemera Years: 2005 (part 1, 2, 3, 4)
The Telephemera Years: 2008 (part 1, 2, 3, 4)
Titans of Telephemera: Irwin Allen
Titans of Telephemera: Stephen J Cannell (part 1, 2, 3, 4)
Titans of Telephemera: Hanna-Barbera (part 1, 2, 3, 4, 5)

Titans of Telephemera: Kenneth Johnson
Titans of Telephemera: Glen A Larson (part 1, 2, 3, 4)