Ah, telephemera… those shows whose stay with us was tantalisingly brief, snatched away before their time, and sometimes with good cause. They hit the schedules alongside established shows, hoping for a long run, but it's not always to be, and for every Knight Rider there's two Street Hawks. But here at STARBURST we celebrate their existence and mourn their departure, drilling down into the new season's entertainment with equal opportunities square eyes… these are The Telephemera Years!
1990-91
The turn of a decade is never a neat, arbitrary thing, and the flavour of the previous decade can bleed into the new one for quite some time. So when we're looking at the TV of the 1990-91 US TV season, we're really experiencing the bottom of the 1980s barrel, and in some cases it shows! Still, the 1990 schedules were full of clever, engaging shows like Twin Peaks, Northern Exposure, Quantum Leap, and The Simpsons, alongside more traditional fare such as MacGyver, Jake & The Fatman, Hunter, and Midnight Caller.
New shows hitting the schedules that stayed around a while included Dinosaurs, Beverly Hills 90210, The Fresh Prince of Bel-Air, and Law and Order, while comic books came to the small screen with The Flash and the Teenage Mutant Ninja Turtles cartoon that made Eastman and Laird millionaires. Not every show lined up for the season made it to air, however, with many a promising series falling before the final hurdle. These are the unsold pilots of 1990…
Archie: To Riverdale and Back Again (NBC): For those who grew up outside North America, it's impossible to overstate the cultural ubiquity of Archie Andrews and his gang, stars of various comic book publications from Archie Comics since 1941. The adventures of Archie, Jughead, Betty, and Veronica have thrilled kids in America for generations, and even had a number one hit single with "Sugar Sugar" in 1969.
Archie did receive the Saturday morning cartoon treatment in 1968 but there's always been a sense that those who grew up on Archie but then grew out of his four-colour adventures might be a fertile audience for a more adult take on the property. This was eventually realised with Riverdale in 2015 but there was an earlier attempt to age the product which just didn't take, despite an interesting premise and a solid cast.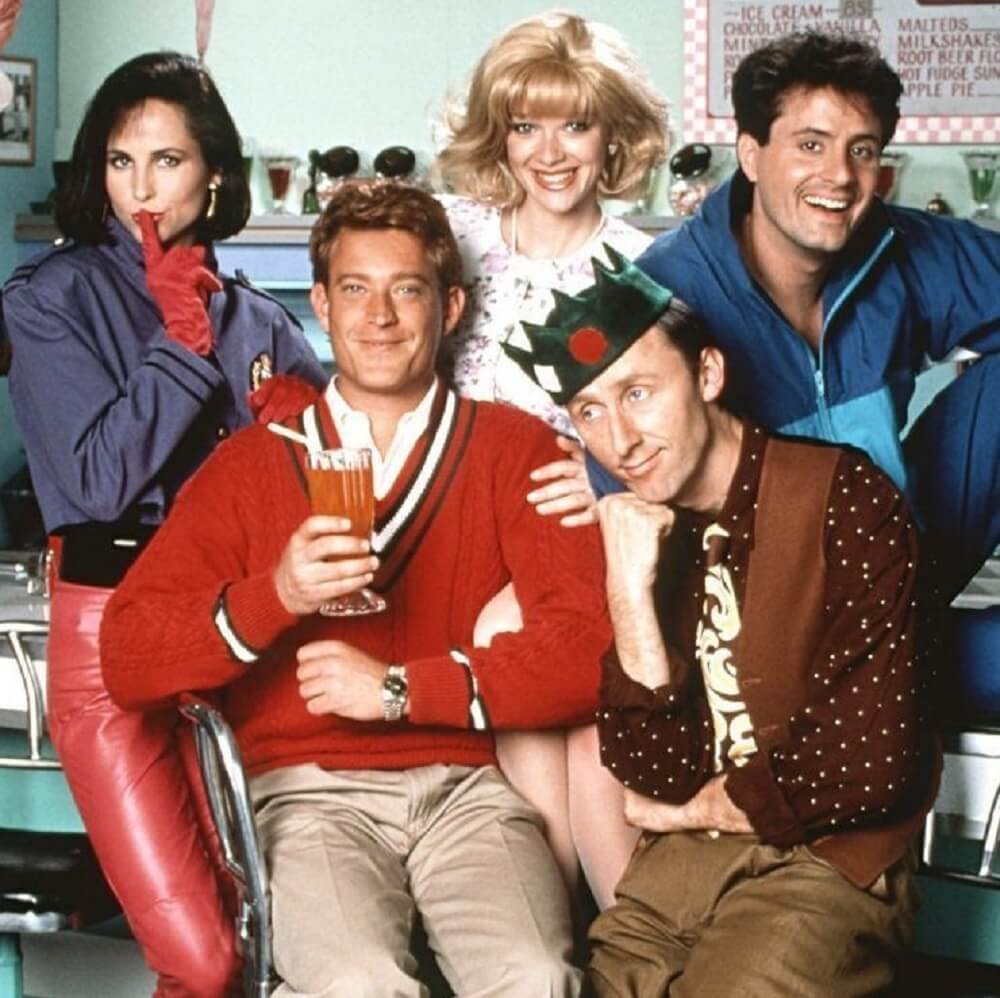 DiC Entertainment, a French-American company best known for animated shows like Inspector Gadget, handled the production, and set the show in the modern-day, where an adult Archie Andrews is now a successful lawyer, engaged to his fiancée Pam. Ahead of his wedding he returns to Riverdale for a high school reunion, meeting the old gang at Pop Tate's diner. With much of the charm of the comics built around the dilemma of whether to date Betty or Veronica, Archie soon discovers his old feelings, and the girls – with a crummy boyfriend and four-times divorced, respectively – resume the chase of the redheaded romeo.
Intended for a full series on NBC for the Fall 1990 season, the network passed, and the pilot was instead shown as part of Sunday Night at the Movies on May 6th 1990, finishing a disappointing fifty-first in the ratings for that week. A comic book adaptation was produced by Archie Comics, and it was later released on VHS, but has never seen the inside of a DVD case. It can be viewed on YouTube if you are curious to see an early performance from Lauren Holly, or B-movie director Billy Corben as Jughead's son.
Oh, No! Not THEM! (Fox): There are some TV ideas that are so bad that you wonder how anyone involved with them wasn't immediately blacklisted from Hollywood, but David Mirkin – the writer and director behind Oh NO! Not THEM! – not only got Fox to air two seasons of the show he was working on at the same time, Get A Life!, but also went on to executive produce and showrun for The Simpsons and direct Romy & Michele's High School Reunion.
In very simple terms, Oh No! Not THEM! was a remake of The Young Ones, and even brought Nigel Planer across to the US to reprise his role as Neil. Because there's a massive disconnect when it comes to transplanting most shows across the Atlantic, they decided to put more focus on the show's most boring character, Mike, and amalgamate Rick and Vyv in to the singular Adrian, played by Jackie Earle Haley.
Louis Mustillo was well-cast as Alexei Sayle's replacement landlord, and the English punk band GBH (then a good decade past their prime) were brought in as musical guests, but the pilot missed the target by such a wide mark that it has never seen the light of day, not even a single frame, with only the surreal, animated title sequence ever making it to YouTube.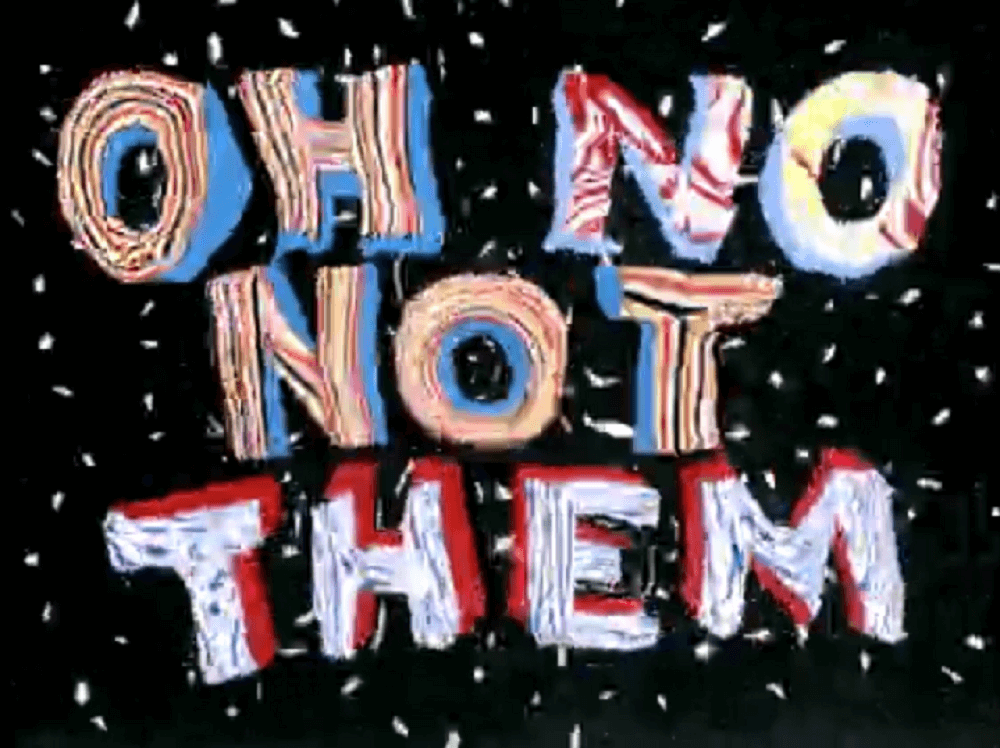 When discussing US remakes of successful British shows, Red Dwarf's Robert Llewelyn said that Planer had told him that the making of the show was the most miserable time of his life, that they had turned The Young Ones into "a sort of grubby Benny Hill Show," and that he was hugely relieved when Fox passed on the pilot and released him from his contract.
Plymouth (ABC): With $8million provided by ABC, Disney, and Italian broadcaster Rai Uno for the pilot alone, and with Lockheed on board as technical consultants, hopes were high that Plymouth – from MacGyver creator Lee David Zlotoff – would be the first big sci-fi hit of the 1990s.
When the town of Plymouth, Oregon, is irreparably contaminated by radiation, the corporation responsible offers the evacuated residents a chance to become the first permanent residents on the Moon, where they have established a mining operation extracting helium. Five years later, the final tranche of Plymouth residents lands on the new colony, where they discover that one of their number is pregnant. This raises questions as to how the first baby born on the Moon will be raised, and whether they will ever be able to return to Earth…
It's hardly Star Wars but there's a charm to this tale of small-town life transplanted to outer space, and Dale Midkiff (who would later star in Time Trax) and St Elsewhere veteran Cindy Pickett are good value as the lead couple in a strong ensemble cast, but it was just too much of a slow burn for ABC, who passed on the pilot, killing the project and leaving it sitting unwanted in the vault for a year.
In May 1991, the feature-length pilot was given an airing as part of ABC's Sunday Night Movie slot and there were plans to air it theatrically in Europe, but nothing came of them and it has never been released on home video, although you can find it on YouTube. Zlotoff returned to MacGyver, which has periodically remerged to keep him in work since its 1986 debut.
Poochinski (NBC): It's a shame that there wasn't a 1970s retro craze happening in 1990 because Poochinski, starring Peter Boyle as a murdered police detective who is resurrected as a flatulent bulldog, has that decade written all over it. Created by David Kirschner and Lon Diamond (who would have more success with the Ferris Bueller-aping Parker Lewis Can't Lose), Boyle's Stanley Poochinski adopts a stray dog and earns the ire of his partner by bringing it along on cases.
Although the aptly-named Poochinski is a terrible policeman (and George Newbern's Detective McKay should feel a sense of relief at being freed from his burden), when he is killed in the line of duty McKay agrees to pair up with the talking dog he finds at Poochinski's grave to solve the murder.
Boyle's considerable comedic talents are wasted as the bulldog, appearing through a mix of static models (which nevertheless cost a fortune) and barely-cooperative animal actors, and despite some good stuff from comedian Brian Haley and the charismatic Amy Yasbeck, it's not hard to see why NBC passed on a full series of this, the Holmes and Yoyo of its day.
The channel did air it in the Summer of 1990 in its regular Monday night sitcom slot, but the Fall line-up included Blossom and The Fresh Prince of Bel-Air rather than a farting dog, and at this distance it's hard to disagree with NBC head Brandon Tartikoff on that decision.
Next: What new shows did the kids of 1990 thrill to on Saturday mornings?!? Why, swamp creatures, time-traveling idiots, and killer tomatoes, of course!
Check out our other Telephemera articles:
The Telephemera Years: 1966 (part 1, 2, 3, 4)
The Telephemera Years: 1968 (part 1, 2, 3, 4)
The Telephemera Years: 1969 (part 1, 2, 3, 4)
The Telephemera Years: 1971 (part 1, 2, 3, 4)
The Telephemera Years: 1973 (part 1, 2, 3, 4)
The Telephemera Years: 1975 (part 1, 2, 3, 4)
The Telephemera Years: 1977 (part 1, 2, 3, 4)
The Telephemera Years: 1980 (part 1, 2, 3, 4)
The Telephemera Years: 1982 (part 1, 2, 3, 4)
The Telephemera Years: 1984 (part 1, 2, 3, 4)
The Telephemera Years: 1986 (part 1, 2, 3, 4)
The Telephemera Years: 1987 (part 1, 2, 3, 4)
The Telephemera Years: 1990 (part 1, 2, 3, 4)
The Telephemera Years: 1992 (part 1, 2, 3, 4)
The Telephemera Years: 1995 (part 1, 2, 3, 4)
The Telephemera Years: 1997 (part 1, 2, 3, 4)
The Telephemera Years: 2000 (part 1, 2, 3, 4)
The Telephemera Years: 2003 (part 1, 2, 3, 4)
The Telephemera Years: 2005 (part 1, 2, 3, 4)
The Telephemera Years: 2008 (part 1, 2, 3, 4)
Titans of Telephemera: Irwin Allen
Titans of Telephemera: Stephen J Cannell (part 1, 2, 3, 4)
Titans of Telephemera: Hanna-Barbera (part 1, 2, 3, 4, 5)

Titans of Telephemera: Kenneth Johnson
Titans of Telephemera: Glen A Larson (part 1, 2, 3, 4)