Ah, telephemera… those shows whose stay with us was tantalisingly brief, snatched away before their time, and sometimes with good cause. They hit the schedules alongside established shows, hoping for a long run, but it's not always to be, and for every Knight Rider there's two Street Hawks. But here at STARBURST we celebrate their existence and mourn their departure, drilling down into the new season's entertainment with equal opportunities square eyes… these are The Telephemera Years!
1982-83
There's a weird bleed between decades that can often result in the start of one decade looking very much like the end of the last but it's fair to say that, by 1982, the eighties had firmly grasped control of the timestream. TV audiences were thrilling to the adventures of CHiPs, The Fall Guy, The Dukes of Hazzard, and Magnum, PI, and were willing accomplices to the crime-solving antics of Quincy, ME, Cagney & Lacey, Simon & Simon, and the whole Hill Street precinct, as well as taking a trip to Fantasy Island to see Ricardo Montalban.
New shows hitting the airwaves included The A-Team, Knight Rider, and suave British action hero Remington Steele, but we're not here for those blockbuster hits; this is The Telephemera Years, after all. We're not even here for those shows that actually made it to air – these are the unsold pilots of 1982…
Force Seven (NBC): In the 1970s and 1980s, it was common practice for established shows to give over an episode or two to a potential spin-off, what were called "backdoor" pilots," and if the reaction to the episode was strong enough, the new concept would be considered for its own series. The Rockford Files was the king of this practice but CHiPs gave it a run for its money, and in a world of ridiculous premises it might just have the best one of all…
Aired on May 23rd, 1982 (the tail end of a season was prime backdoor pilot material), "Force Seven" sees Jon and Ponch pull over a drunk driver, only to find he's carrying blueprints for a missile that had been stolen a week earlier. This is a case that's way too much for our intrepid motorcycle cops and so Force Seven are called in to handle it. Force Seven are an elite police corps, headquartered in a mysterious building, comprised of martial-arts experts and led by a man with an eye patch.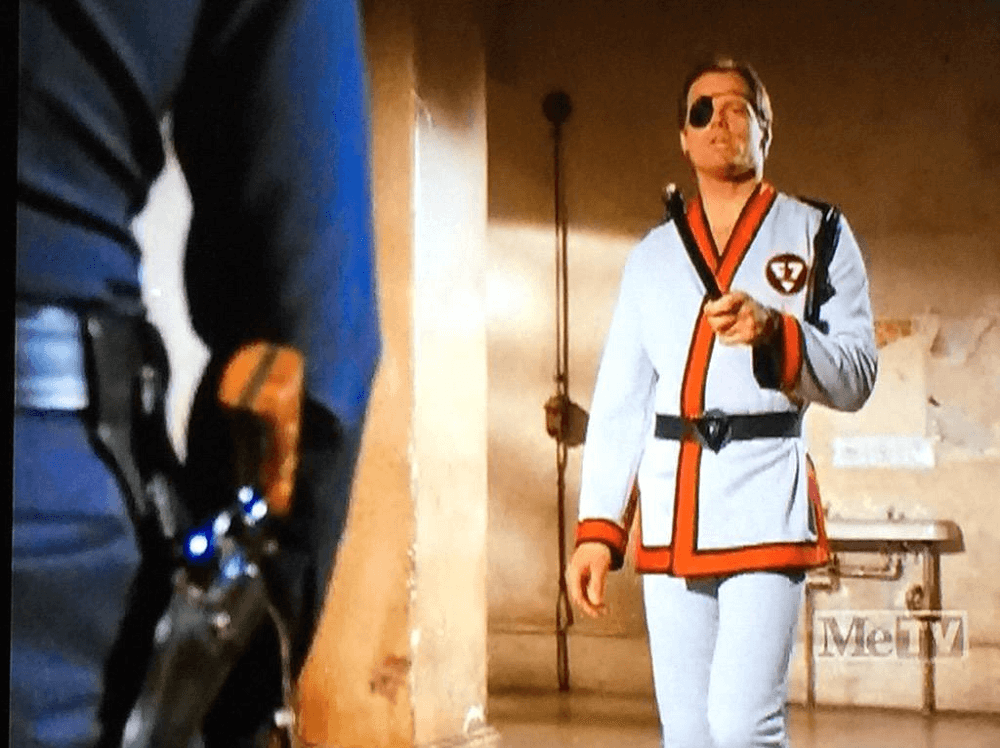 Their name comes from a sign tacked up in the HQ which reads: Police Use of Force: Force One – Verbal; Force Two – Pain compliance; Force Three – Control holds; Force Four – Body kicks; Force Five – Baton; Force Six – Deadly Force, Maximum, before adding Force Seven – The preservation of human life in a step beyond killing with the martial arts. Wowza.
Fred Dryer is Lieutenant LeGarre, the man with the eyepatch, and he leads his team into battle to discover just who has stolen the deadly missiles – with NO GUNS! It turns out to be Nakura, the ninja who cost LeGarre his eye, played by Jonathan Rhys-Davies. Needless to say, it's all tidily wrapped up by the time the credits roll, and there's even room for LeGarre to congratulate Jon and Ponch for a job well done, even though it was his wacky team that did all the kicking.
Force Seven was not picked up as a series, which meant the world lost out on seeing more of Sly, the team member with a ventriloquists' dummy, and it was all so much for Jon that Larry Wilcox left the show, this season finale his final moments in a California Highway Patrol uniform, to be replaced by the world speedway champion, Bruce Penhall.
Massarati and the Brain (ABC): Indiana Jones fever didn't only result in Bring 'Em Back Alive and Tales of the Gold Monkey bursting onto TV screens, it also inspired this failed pilot, a story of a secret agent searching for sunken treasure, a hoard of rare coins also coveted by Christopher Lee's evil Nazi.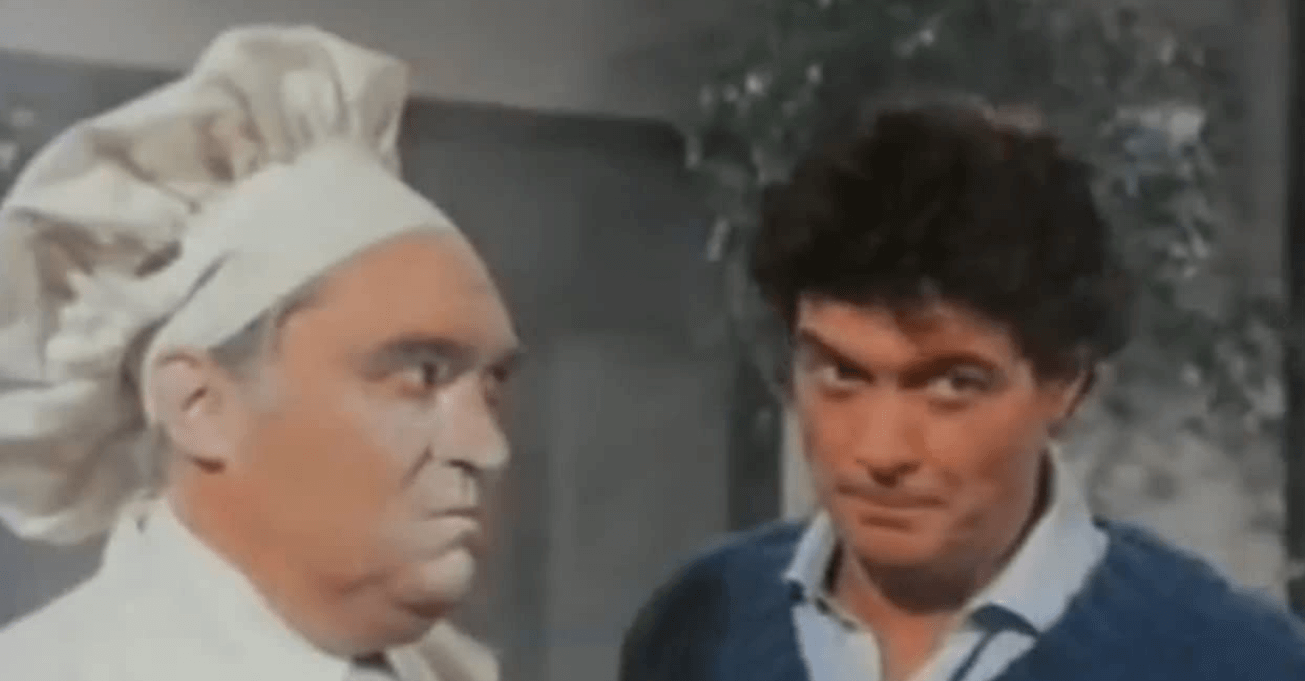 Daniel Pilon, a Canadian actor who had been considered to play James Bond in 1968, starred as Masserati, a rich spy with a mansion and servants who depend on the help of his nephew, a genius ten-year-old dubbed The Brain (Peter Billingsley). Given the standard of the cast – Billingsley's next project was the eternal favourite A Christmas Story, and Markie Post is the love interest – you'd expect a fun romp but, while the film isn't bad, it's also not good, and just meanders along when it should pop and bang.
Director Harvey Hart's speciality was the sexy mini-series; paired with writer George Kirgo (who was usually found scripting strong female leads), it's possible he was just the wrong man to bring this project to life. Pilon was again considered for the role of Bond in 1984 but instead spent the rest of his career appearing in soap operas. Maybe if Bond had a ten-year-old sidekick he might have gotten it…
The Astronauts (CBS): Looking back at the history of transatlantic TV trade, it could easily seem that it was all one way, with Dallas, The A-Team, Friends, and more all becoming blockbuster hits on the British side of the pond. But if there's one thing that the British excelled at it was sending some of our best (and worst) shows to the US, to be remade for local audiences in the worst way possible.
Astronauts was an ITV sitcom that ran for two short seasons in 1981 and 1983, written by Bill Oddie and Graham Garden of The Goodies, overseen by Dick Clement and Ian La Frennais. A mildly amusing tale of three astronauts who rebel against mission control's plans to monitor their every move after blast off, it didn't trouble the ratings or the critics too heavily and has probably been forgotten by all except those who made it.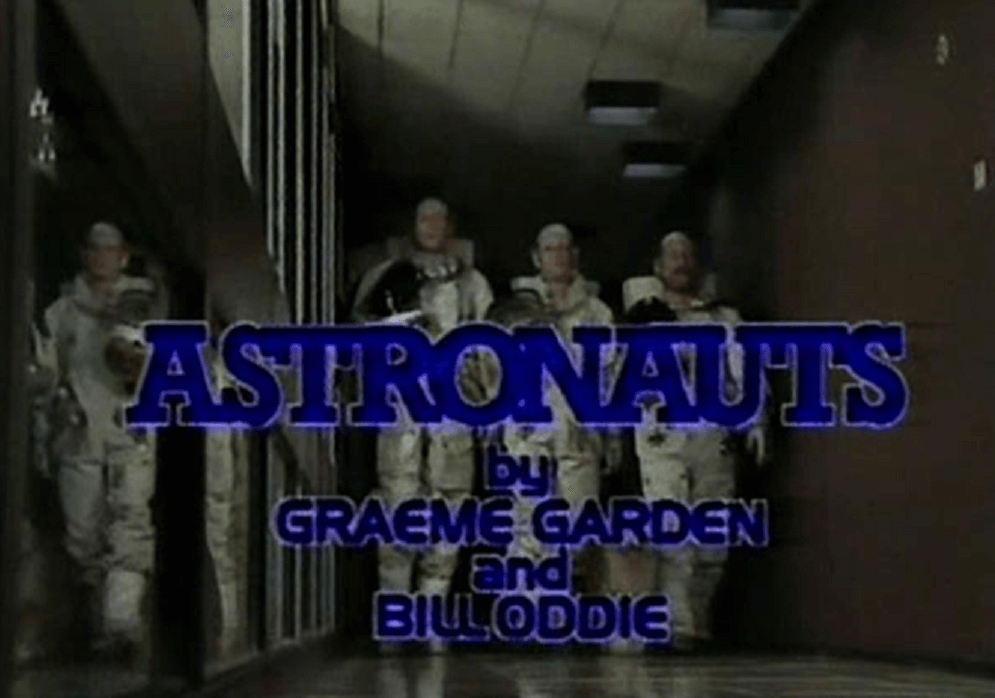 On August 11th 1982, CBS aired their own version of the show, with a The put in front of the title, and with Nathan Cook, Bruce Davison, and Brianne Leary in the title roles. Adapted by Hal Cooper, who had directed all but fifteen of the one-hundred and forty-one episodes of Maude (and had also previously had a tilt at adapting Love Thy Neighbour and Fawlty Towers), the best efforts of the cast couldn't work with the thin gruel they were given.
Needless to say, The Astronauts was not picked up for a series in the Fall of 1982, and Cooper continued trying to bring UK shows to US audiences, with a failed pilot for A Fine Romance before finally hitting paydirt with Dear John and Empty Nest (inspired by No Place Like Home).
Modesty Blaise (ABC): Peter O'Donnell created Modesty Blaise for a film script he was unable to sell, turning to the comic strip medium instead, where artist Jim Holdaway brought his character to life for a long-running newspaper strip that ran from 1963 to 2002. Modesty Blaise told the story of an orphan girl who escaped from a displaced persons' camp after the war and is schooled in the ways of survival by a fellow escapee named Lob. She eventually finds herself in Tangiers, where she takes over a criminal gang and turns into an agency known as The Network, dealing in international espionage.
O'Donnell turned his original film script into a novel, and it was this that the 1982 pilot was based on, adapted by rookie scripter Stephen Zito and directed by TV veteran Reza Badiyi. With just a handful of guest roles behind her, Ann Turkel was given the role of Modesty, aided by Lewis van Bergen – as Wille Garvin, her Man Friday – and Survivors' Carolyn Seymour as villainess Debbie DeFarge.
The adaptation was a curious mix of the faithful and ignorant, with the eastern European Modesty and cockney Willie suddenly American, and based in California rather than North Africa, but some of the trademark touches of the strip are there, such as the heroine ripping off her skirt to get physical and Willie' knife-throwing acumen.
The pilot aired on New Year's Day 1982 but there was no network interest in picking the show up for series, despite a wonderful theme song penned by Sparks, which they released as a single called "Modesty Plays" in 1983. Quentin Tarantino, who had long been a fan of the comic strip, produced a Modesty Blaise film in 2003, the first of the Quentin Tarantino presents… series (that had no further instalments) but the character has sadly lain dormant since then, waiting for the right actor and director to bring her to life once more.
Next: What were the kids watching on Saturday mornings in 1982? Hungry yellow balls and big green monsters, that's what!
Check out our other Telephemera articles:
The Telephemera Years: 1966 (part 1, 2, 3, 4)
The Telephemera Years: 1968 (part 1, 2, 3, 4)
The Telephemera Years: 1969 (part 1, 2, 3, 4)
The Telephemera Years: 1971 (part 1, 2, 3, 4)
The Telephemera Years: 1973 (part 1, 2, 3, 4)
The Telephemera Years: 1975 (part 1, 2, 3, 4)
The Telephemera Years: 1977 (part 1, 2, 3, 4)
The Telephemera Years: 1980 (part 1, 2, 3, 4)
The Telephemera Years: 1982 (part 1, 2, 3, 4)
The Telephemera Years: 1984 (part 1, 2, 3, 4)
The Telephemera Years: 1986 (part 1, 2, 3, 4)
The Telephemera Years: 1987 (part 1, 2, 3, 4)
The Telephemera Years: 1990 (part 1, 2, 3, 4)
The Telephemera Years: 1992 (part 1, 2, 3, 4)
The Telephemera Years: 1995 (part 1, 2, 3, 4)
The Telephemera Years: 1997 (part 1, 2, 3, 4)
The Telephemera Years: 2000 (part 1, 2, 3, 4)
The Telephemera Years: 2003 (part 1, 2, 3, 4)
The Telephemera Years: 2005 (part 1, 2, 3, 4)
The Telephemera Years: 2008 (part 1, 2, 3, 4)
Titans of Telephemera: Irwin Allen
Titans of Telephemera: Stephen J Cannell (part 1, 2, 3, 4)
Titans of Telephemera: Hanna-Barbera (part 1, 2, 3, 4, 5)

Titans of Telephemera: Kenneth Johnson
Titans of Telephemera: Glen A Larson (part 1, 2, 3, 4)