Ah, telephemera… those shows whose stay with us was tantalisingly brief, snatched away before their time, and sometimes with good cause. They hit the schedules alongside established shows, hoping for a long run, but it's not always to be, and for every Street Hawk there's two Manimals. But here at STARBURST we celebrate their existence and mourn their departure, drilling down into the new season's entertainment with equal opportunities square eyes… these are The Telephemera Years!
1968-69
To twenty-first century eyes, the off-the-wall humour of Rowan and Martin may seem an acquired taste but the TV viewers of 1968 couldn't get enough of their Laugh-In on NBC, outrating every other show on the list. Underneath, the final season of Gomer Pyle presented more of the incompetent side of the US military, which must have been a comfort to mothers of those poor unfortunates being drafted to fight in Vietnam, but there was succour to be found in warm blanket shows like Bonanza and Andy Griffith spin-off, Mayberry RFD, and Lucille Ball returned with a brand new show, Here's Lucy.
Genre fans were well-catered for, even with The Avengers, I Spy, The Saint, and Star Trek all entering their final seasons, with Mission Impossible, Bewitched, and new hit The Mod Squad all doing well for ABC, while I Dream of Jeannie was a top thirty show for the peacock network, where Columbo made its bow. Other new shows of interest to those of a more fantastic bent were Irwin Allen's Land of the Giants and spies meet cowboys actioner The Wild Wild West, but what of the projects that didn't it past their first faltering steps? This is the story of 1968's unsold pilots…
Missy's Men (CBS): Imagine Three Men and a Baby without the weird kick-off of a baby being mistaken for a package of heroin, with the three men of the title being Korean war veterans, and with the baby being a young girl they brought home with them from Korea… that's the plot of Missy's Men, a prospective new series for the 1968 Fall TV season that fell at the first hurdle.
Dobie Gilis himself, Dwayne Hickman, was one of the trio of unprepared dads, along with Run Buddy Run's Jack Sheldon, and Daniel J Travanti, with Cherylene Lee, a fourth generation Chinese-American, racebending to play young Missy. The script, by Lucy Show veterans Edmund Beloin and Henry Garson, concentrated on the twin "fish out of water" experiences on display.
According to Broadcasting magazine, CBS rated the show as one of their top prospects for the 1968 line-up, but that promise was never realised, the thirty-minute pilot going unshown. Beloin and Garson secured a scriptwriting job on the similarly themed Family Affair, Lee retired from acting to attend to her studies, while Hickman and Sheldon drifted from bit part to guest appearance. Travanti, of course, found fame as Captain Furillo in Hill Street Blues.
Not even a still photograph from the set of Missy's Men remains, let alone any clips, but the soundtrack score composed by Morton Stevens – who also wrote the theme music to Hawaii Five-O – exists in the CBS archive.
Assignment Earth (NBC): Most of the unfulfilled projects that appear in this segment of The Telephemera Years are standalone failures, the result of a poor concept getting its just desserts or a promising idea failing to catch the eye of the right network executive. Sometimes, though, these projects are born from existing shows; known as "backdoor pilots," such ventures aim to capitalise on the popularity of the father show, spinning that goodwill into a ready-made audience for the new arrival.
"Assignment Earth" was the twenty-sixth episode of Star Trek's second season, closing down a season that had already given fans such classic fare as "Mirror, Mirror" and "The Trouble with Tribbles." The original storyline for the episode was adapted from a standalone pilot that attracted little attention, developed by Gene Roddenberry and Dark Shadows creator Art Wallace, and it was hoped that the retooling would again open the door for a possible spin-off show.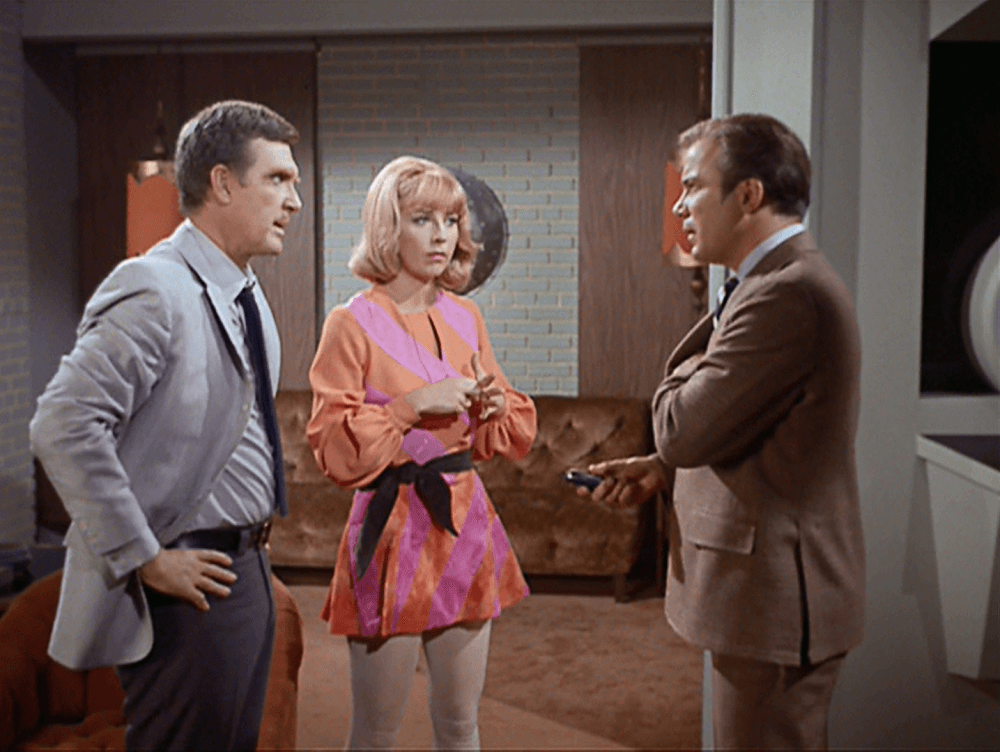 The hero of the piece was a man known as Gary Seven (Robert Lansing), one of a race of beings known as Supervisors, charged with overseeing the development of humanoid species across the cosmos. Accidentally captured by the USS Enterprise when they travel back to 1968 on a research mission, Seven warns them that they must release him immediately or risk the destruction of the Earth!
With the help of Kirk and Spock, Seven saves the day, preventing World War III from beginning and, in the course of events, he gains a new assistant, a CIA agent played by Terri Garr, and encounters a catwoman named Isis! The proposed spin-off would have seen Seven attempt to keep mankind safe, interfering when threats arose, but no such show arrived, even with the help of the voracious Star Trek fanbase. Gary Seven did, however, return in several novels and comic books tied to the Star Trek universe, including his own title from IDW in 2008, written and drawn by John Byrne.
European Eye (CBS): Robert Shaw wasn't just Bruce's final meal in Jaws, he also had a distinguished career in such flicks as A Man for all Seasons and The Sting, as well as a string of TV credits as long as the entrails that emerged from his bisected torso into the shark's mouth. What's less well known about Shaw is that he also wrote a few things, including half a dozen novels, several plays, and the script for this curious pilot.
European Eye starred Mark Miller as Paul Cameron, an American gumshoe living in London and specialising in helping foreign travellers in trouble. Filmed at CBS Studios in Los Angeles, the pilot was a co-production between 20th Century Fox and ITC, who recruited a cast of British actors to fill out the cast, including Barry Foster as Cameron's police contact Inspector Shepherd, Michael Rennie as his boss, and dear old Irene Handl as Miss Dancy.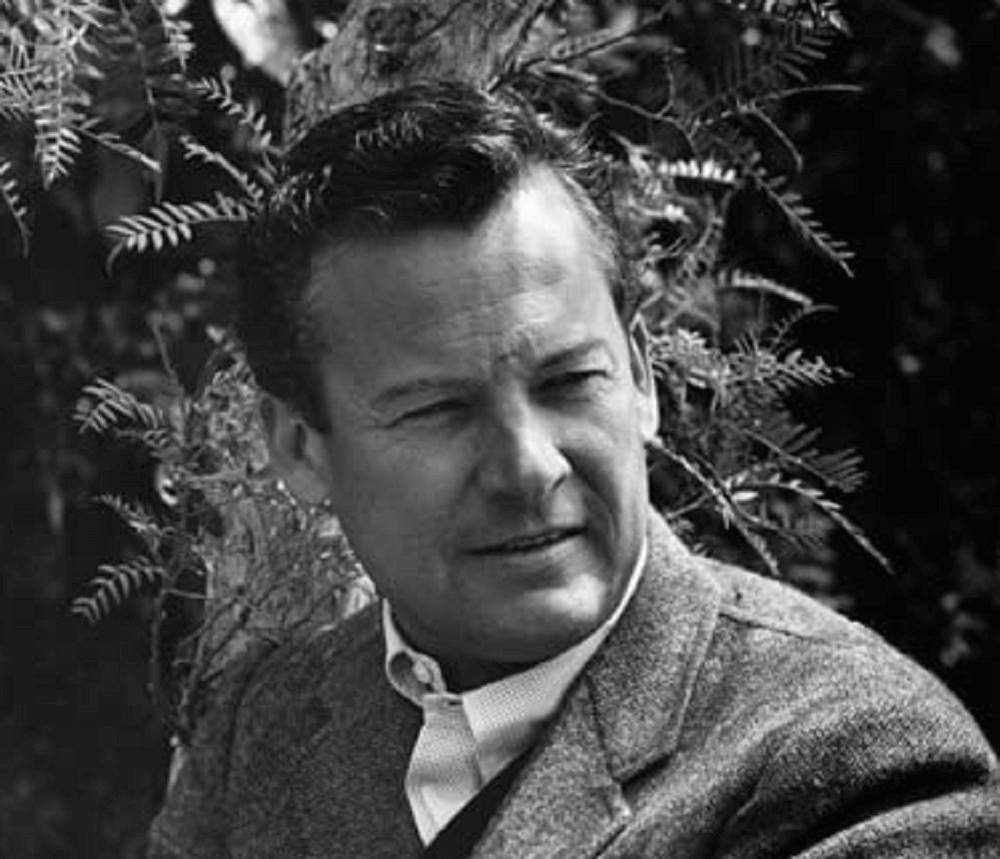 ITC would have expected a similar access to such transatlantic shows as The Baron and Man in a Suitcase but despite its wide-open premise it failed to impress CBS or any other network, and was broadcast on July 29th 1968, as part of CBS's Premiere slot on Monday nights under the name "The Search."
Miller moved on to The Name of the Game, an NBC drama about magazine publishing which lasted for three seasons(!), where he starred alongside Gene Barry, who would himself have an ITC dalliance in 1972 with The Adventurer.
United States: It Can't Happen Here (ABC): Also known as Shadow on the Land, this 1968 prospect took its cue from Sinclair Lewis's legendary novel of a United States overrun by the forces of fascism, a timely reminder at the best of times and especially redolent at a time of worldwide protest against a pointless war that threatened to engulf much of Southeast Asia and was killing thousands of young American men in the name of anti-Communism.
Lewis was inspired by what was happening in Europe when he wrote the novel in 1935, and the film uses similar iconography to pound home the militaristic might of a US government which has taken a screeching turn to the right. Standing in its way are a band of hardy freedom fighters, the Society of Man, who free an imprisoned Lieutenant Colonel sympathetic to their cause, only to find that he has information on a false flag incident that could make them enemies of the people as well as the state.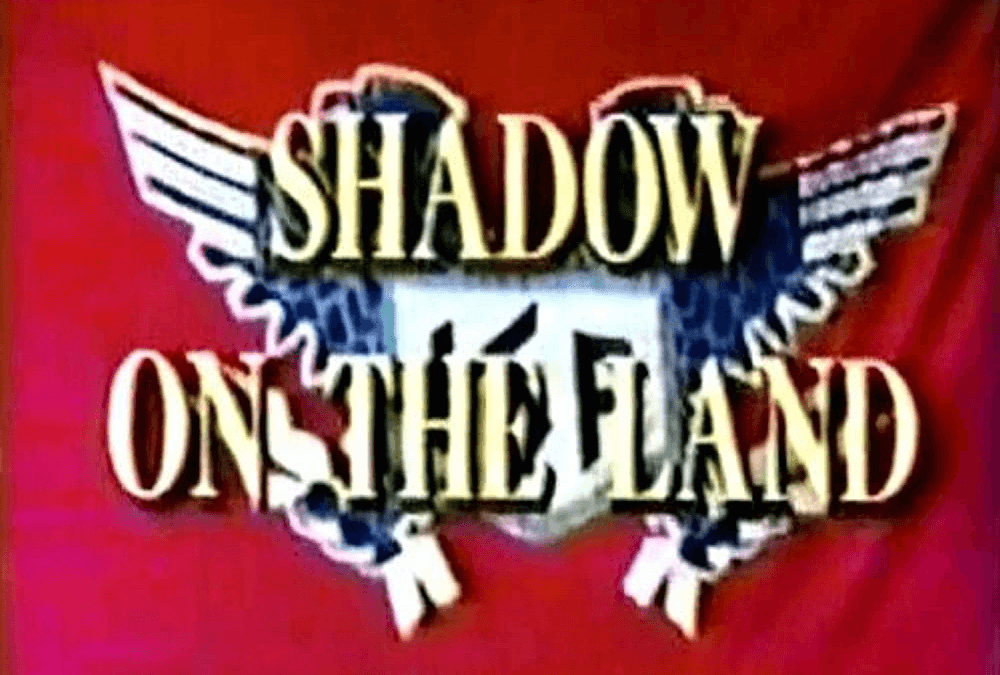 With John Forsythe playing against type as the big bad of the piece, and Gene Hackman on particularly good form as a conflicted priest, United States: It Can't Happen Here made for compelling viewing and deliberately left an open conclusion to matters that could be picked up in the ensuing weekly series. As we know now, there was no ensuing weekly series, although whether this is because it wasn't good enough, or that the concept was too incendiary, we shall never know.
The Incredible Hulk producer Kenneth Johnson made another attempt to bring Lewis's concept to television in the early 1980s, but studio interference led to the imposition of invaders from outer space as the villains; his Storm Warnings project was eventually filmed as V. As Shadow on the Land, you can see the 1968 TV movie – which went out as part of CBS Friday Night at the Movies – on YouTube.
Next on The Telephemera Years:  Tiny people EVERYWHERE!
Check out our other Telephemera articles:
The Telephemera Years: 1966 (part 1, 2, 3, 4)
The Telephemera Years: 1968 (part 1, 2, 3, 4)
The Telephemera Years: 1969 (part 1, 2, 3, 4)
The Telephemera Years: 1971 (part 1, 2, 3, 4)
The Telephemera Years: 1973 (part 1, 2, 3, 4)
The Telephemera Years: 1975 (part 1, 2, 3, 4)
The Telephemera Years: 1977 (part 1, 2, 3, 4)
The Telephemera Years: 1980 (part 1, 2, 3, 4)
The Telephemera Years: 1982 (part 1, 2, 3, 4)
The Telephemera Years: 1984 (part 1, 2, 3, 4)
The Telephemera Years: 1986 (part 1, 2, 3, 4)
The Telephemera Years: 1987 (part 1, 2, 3, 4)
The Telephemera Years: 1990 (part 1, 2, 3, 4)
The Telephemera Years: 1992 (part 1, 2, 3, 4)
The Telephemera Years: 1995 (part 1, 2, 3, 4)
The Telephemera Years: 1997 (part 1, 2, 3, 4)
The Telephemera Years: 2000 (part 1, 2, 3, 4)
The Telephemera Years: 2003 (part 1, 2, 3, 4)
The Telephemera Years: 2005 (part 1, 2, 3, 4)
The Telephemera Years: 2008 (part 1, 2, 3, 4)
Titans of Telephemera: Irwin Allen
Titans of Telephemera: Stephen J Cannell (part 1, 2, 3, 4)
Titans of Telephemera: Hanna-Barbera (part 1, 2, 3, 4, 5)

Titans of Telephemera: Kenneth Johnson
Titans of Telephemera: Glen A Larson (part 1, 2, 3, 4)