Features | Written by Andrew Pollard 11/11/2018
Stuart Braithwaite | KIN
Mogwai are a huge favourite of many a music fan, with their dreamy, powerful, and mesmerising sound often making them stand out as something truly different in an industry that can so often be formulaic. Having dipped their toe into the waters of soundtracks over the years, the group have most recently constructed the music for Jonathan and Josh Barker's Kin. With Kin currently in cinemas ahead of a December home release, we caught up with Mogwai's Stuart Braithwaite to discuss the film, his movie tastes, the influence of cinema on Mogwai, the changing landscape of the music industry since Mogwai came together in the '90s, supporting The Cure next year, and a whole lot more.
STARBURST: Kin was your first movie score, in terms of a feature film. You've done plentiful documentaries over the years, so was there a difference in your approach this time out?
Stuart Braithwaite: There were a lot of opinions flying around, but we'd been involved in a big film before; we'd worked with Clint Mansell to do the music on The Fountain. It wasn't our score, but we got to see how things worked on that level. But yeah, it was an interesting, nice one to do.
How much freedom did directors Jonathan and Josh Baker give you on the Kin soundtrack?
They gave us freedom. They had a lot of interest, but it wasn't intrusive in any way. They had a playlist of our songs and a few others, and they really knew what they wanted. Even though they did pretty much leave it alone, it was all handy input.
Is there any added pressure in knowing that your work is going to have an impact on what people think of someone else's work?
I think that's just part of what it is. It's nice being part of a bigger jigsaw. I've noticed, though, not just from this film, that reviews of films are a lot harsher than reviews of records.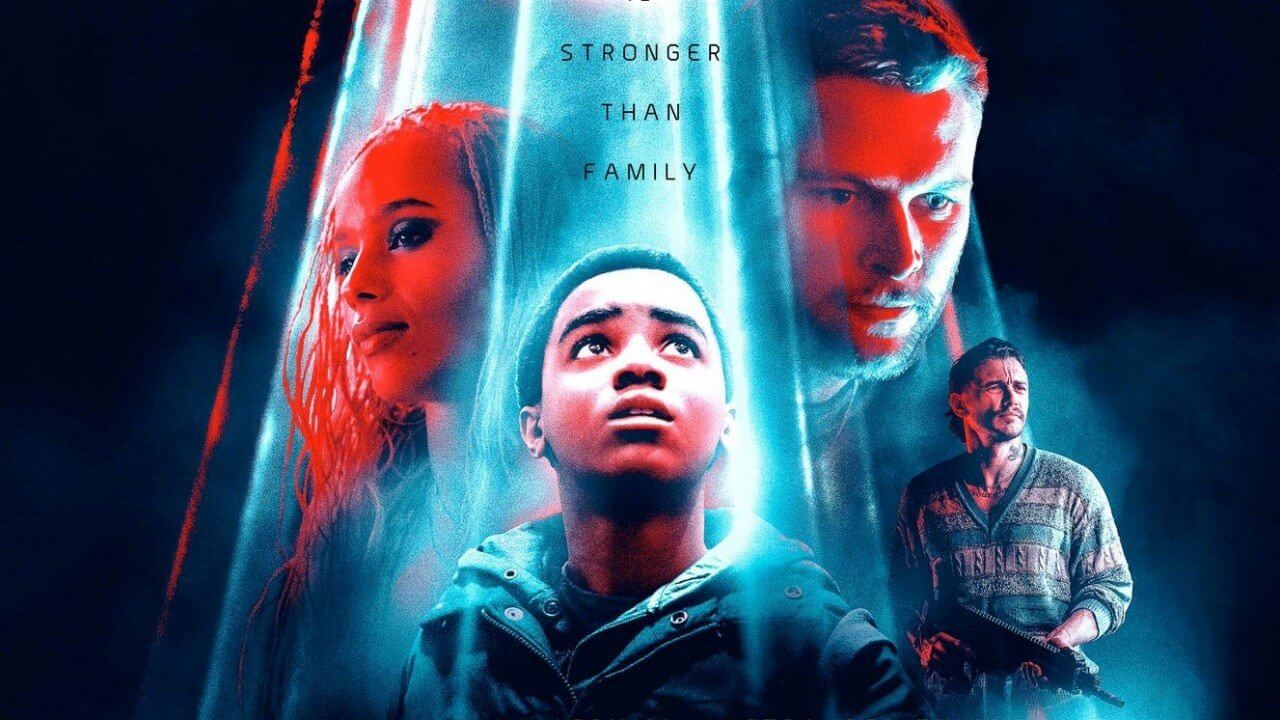 Growing up as a film fan, was there a particular genre that you found yourself leaning towards?
I liked a lot of different films, but sci-fi and horror would be my personal favourites.
To many, music can be just as vital a part of a movie as the visuals on display. How important do you feel that music is in getting the right emotions across in a film?
I think it's really important. I don't think music can make a bad film great, but it can make a decent film bad. When something's really good and the music's really good, it can really elevate it. The music for Hereditary, I think that's incredible; it just adds so much more to the film. Then you think of iconic stuff, like John Carpenter, the Hellraiser music, just things that are so evocative. A lot of the old Danny Elfman scores, that as soon as you hear them you know it will add to the story. I think it is important, and I think people are now paying it more attention than they did in the past. It's certainly something we've enjoyed doing.
How much of an influence do you think your early movie tastes had on your musical career?
If you think about something like John Carpenter, he's directly an influence on us. There's no doubt at all about that. A lot of our music is quite dramatic, and a lot of the films we grew up with are quite dramatic, so I think there's a link there.
Each Mogwai album tends to flow as an album as a whole, with you essentially telling a story across the overall album. Is that something that's proved helpful with constructing a soundtrack?
Yeah, I think the fact our music is really dramatic and quite emotional probably gives us a bit of a headstart. Maybe some other bands, and this is not a criticism, they do other things with their music. So, if you were to ask them to do something really tense or really emotional, they'd have to unlearn what they know. But for us, that's absolutely what we know. So yeah, it's definitely a good thing.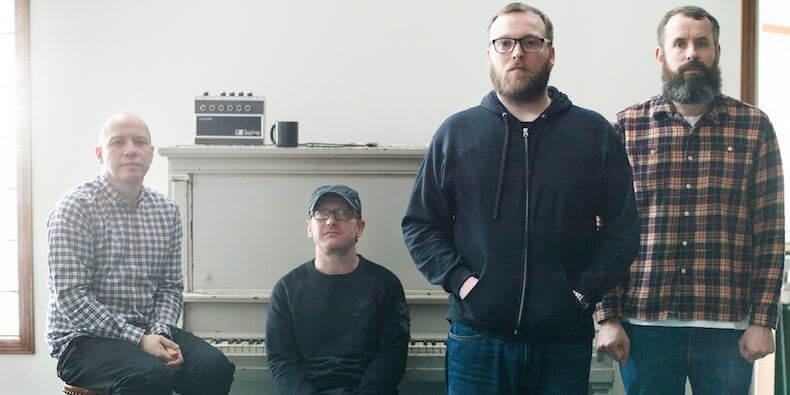 From the Kin soundtrack, you put out two singles – Donuts, and We're Not Done – which is something that doesn't often happen with a movie soundtrack or score. Was it always the plan to put out singles from this soundtrack?
Through our own records, we've got a record label and we just kind of know how to let as many people know as possible. Releasing a "single" is just a way of letting people know we've got a record. A lot of people still listen to an album from start to finish, but it's just a way to let people know that we've got a record out.
These days, physical sales aren't what they once were in the music industry. In terms of a release strategy and spreading the word, do you think the move towards digital music has helped Mogwai out over the years?
I don't know. I think the availability of music has helped us. That's allowed us to go and play all over the world in a way I don't think we could've done 20 years ago. Like all change, some of it's good and some of it's not.
The first time Mogwai had been involved with a score directly was on Zidane: A 21s Century Portrait. Before being approached for that, had you guys given much thought to working on soundtracks or scores?
We always wanted to do it. I guess because movies are such expensive propositions, people are quite nervous about getting people for the first time that hadn't done it before. So, it took us a while before Douglas [Gordon] took the leap on Zidane. And that was more of an art film than a mainstream movie. It was really good to get given the chance, and it's kind of built incrementally since then.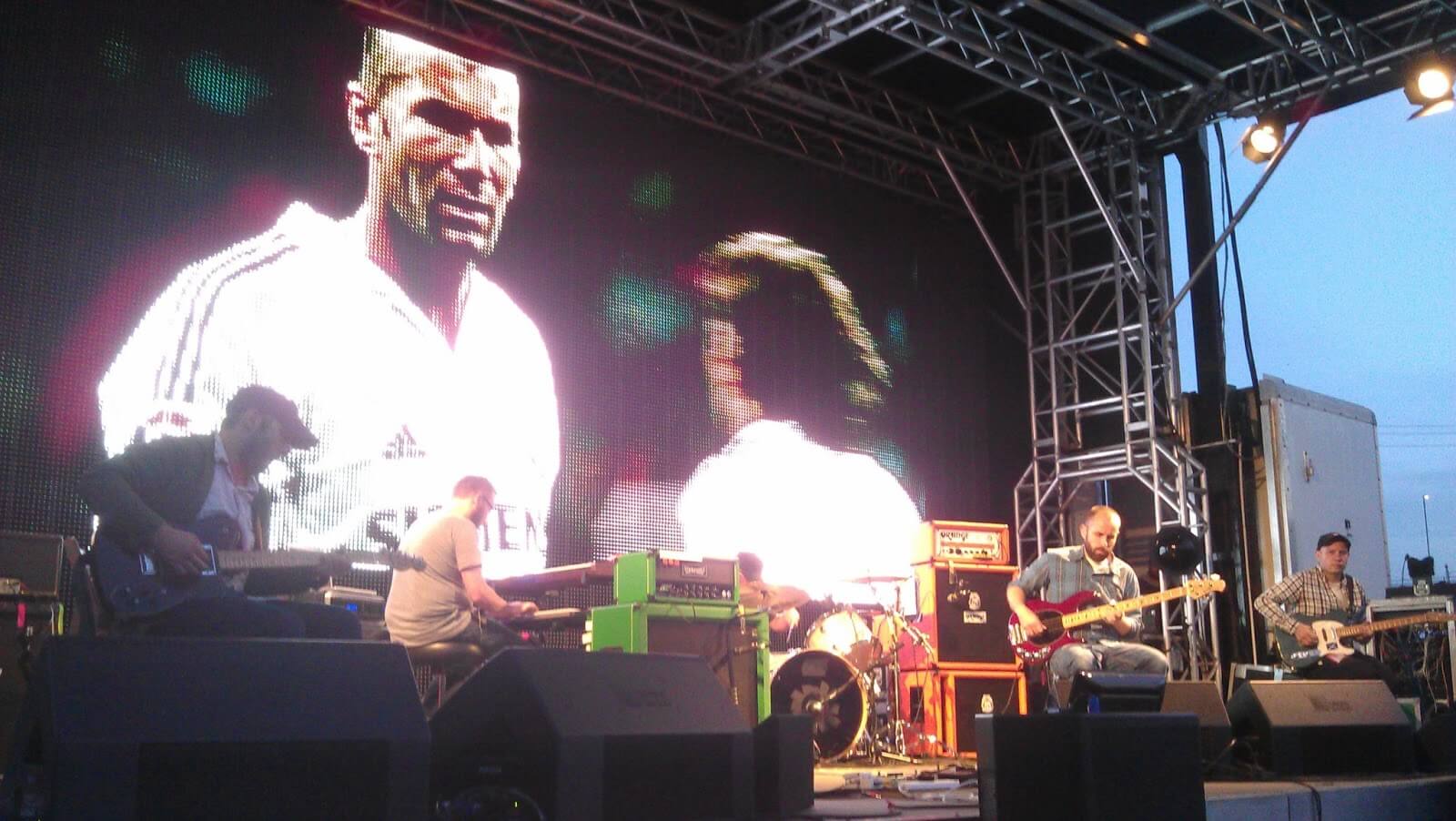 The music industry often likes to label a band or place them in a certain genre. Do you feel that that's something that's changed over the past decade or so, or do you think people still have a tendency to label an act?
I think there can be, but I think genres and the tribalism of music, that's one thing that the internet has done away with. You don't really hear people saying that this band or that band are uncool anymore, because I think people realise that bands wouldn't get anywhere unless there was something cool about them. You find a lot of people with really eclectic taste, so I taste think genres aren't as big an issue as they were back in the day.
When Mogwai first came to the fore in the '90s, the musical landscape was very much made up of Indie and Britpop acts. With your sound being so different to those artists, was it harder to get noticed, or did that different sound work to your benefit?
We were pretty different, and we were also lucky to get a lot of great champions. John Peel really helped us a lot, and there was also a really good scene in Glasgow. That meant a lot of good bands to tour with and to play with. I think there's just a lot of luck involved in being at the right place at the right time.
As somebody who adores Super Furry Animals, I couldn't not ask about working with Gruff Rhys on Dial: Revenge.
I'm sure you'll agree, Gruff is an insanely talented guy and also a really lovely person. He's a good guy, and we've stayed in touch. We do quite a lot socially, and yeah, I've got all the time in the world for him.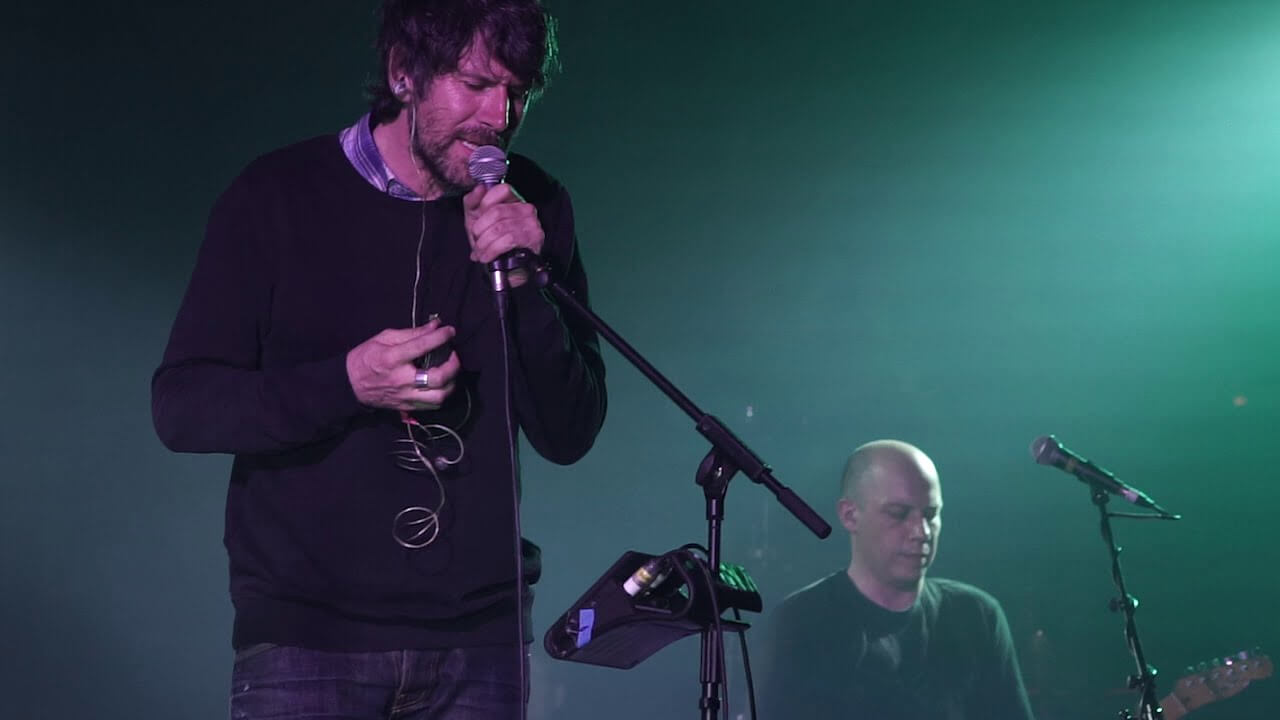 Gruff was a guest vocalist for you, but, for the most part, Mogwai has produced songs without vocals or lyrics. When did you realise that you could get by largely without vocals?
I think it was early on. We probably had about half and half songs with vocals and without, and it just became obvious that the ones without were probably a bit better. So, we stuck to those more and more. We've had a few [songs with lyrics] over the years, but it just seemed to make sense.
Next August sees you supporting The Cure in Glasgow. As a longtime fan of Robert Smith and Co., how cool is that for you?
It's great. They're still one of my favourite bands, but I was pretty much obsessive as a teenager. It is very much a dream come true, to get to tour with them and play with them. So yeah, I'm really looking forward to this gig next year – it's going to be a blast.
Is there a particular period or album from The Cure that stands out as a particular favourite?
Disintegration was the first record I bought, so I've got a real soft spot for that. I think, over the years, some of the early ones are the ones that are maybe my favourites now – either Pornography or Faith – but I'm pretty big on all periods of The Cure.
To wrap things up, then, are there any plans for soundtracks to become a semi-permanent thing for yourself and Mogwai moving forward?
I think it will be. I think it's something that we'll definitely be doing when we've got time. We're working on one now that I can't talk about, it's another TV thing, and that's pretty exciting. It's a good position to be in, because if no one ever asks us again we'd be okay. We don't need to rely on doing them, but we're definitely enjoying doing them.
Kin is in Showcase Cinemas until November 15th, available on Digital Download from November 12th, and on Blu-ray and DVD December 26th.