Features | Written by Ed Fortune. Photos by Kenneth Whyte 16/01/2020
STAR TREK: PICARD Red Carpet Report
STARBURST Magazine was invited to the Gala Premiere of Amazon Prime's new show, Star Trek Picard. The fans and press braved the cold January weather to come see the stars of this latest addition to Star Trek pantheon. We were also given red-carpet access to talk to the stars (though the carpet was not red; this is Star Trek after all, you don't want to be caught wearing red!).
The star of the evening was, of course, Sir Patrick Stewart, who arrived with his wife, Sunny Ozell, as well as his close personal friend, Sir Ian McKellan. Sir Patrick told those attending the screening "It is so rewarding to be here tonight. I know that I'm on record as saying no, no more Star Trek, I said goodbye to that. And then this. They talked to me about Star Trek in a way that I never imagined it. I began to realise it was something I had to do. And what a smart decision that was. As we wrapped filming, I was as happy with what we had done as anything else I had done in my career. To me, I look on this as a reward."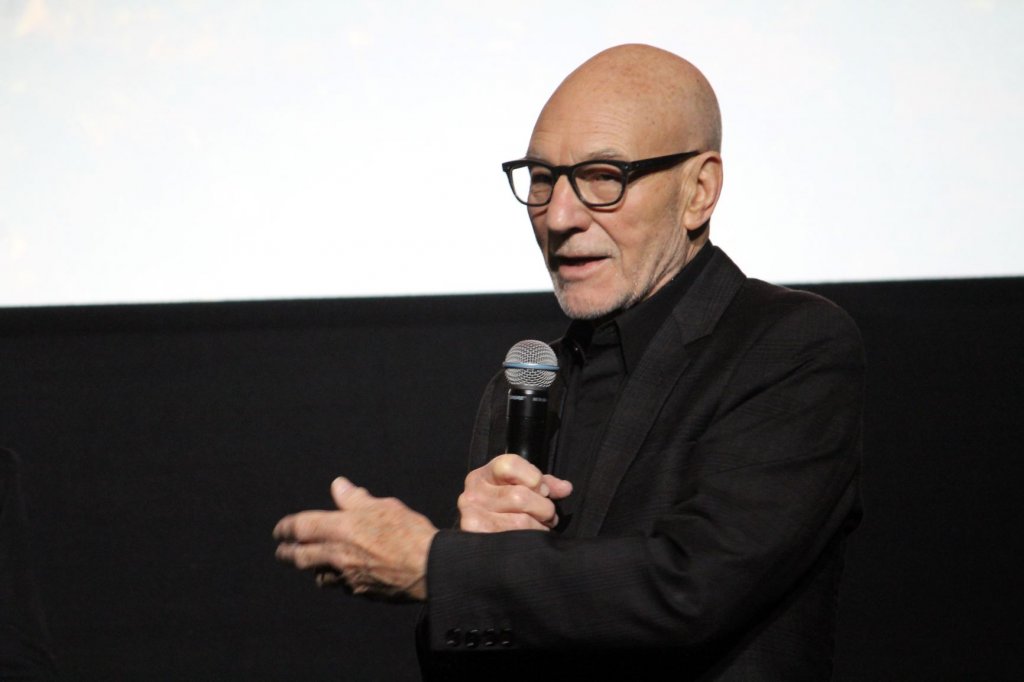 SIR PATRICK STEWART introduces episode 1 of STAR TREK: PICARD
Also on the carpet was another Star Trek legend, Seven of Nine actress Jeri Ryan. We asked her why she felt Star Trek was still so popular after all these years: "I think it's a hopeful vision of what humanity could become and what we could do, and I think that is what Star Trek has always been and has always represented." She had enjoyed reprising the role of Seven of Nine "It was amazing and terrifying. Any character you bring back twenty years later, there's going to be pressure. There's a lot of pressure to do it right and be faithful to the character. But I was in good hands, Jonathan Frakes, who is also a good friend, directed my first two episodes and it was fantastic."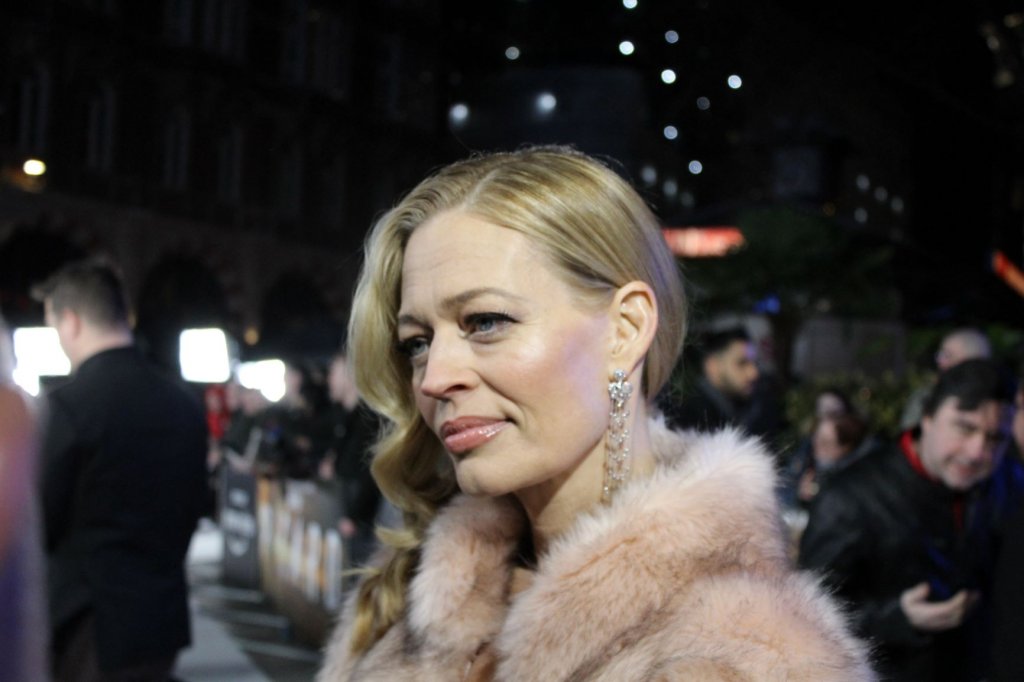 JERI RYAN
Last time most of our readers saw Harry Treadaway, he was playing the role of Frankenstein in Penny Dreadful. In Picard, he plays the Romulan, Narek. We caught up with him and asked him what it was like to walk onto the set of Picard. "Very different from the streets of gas-lit Victorian London. But as fully realised, as creative and as wonderful. It's a real honour to be part of something that was created so long ago and comes from such a good place and a good heart."
"The reason we are all here is because of Patrick Stewart and some of the characters in that Next Generation world. I think that's a good base for a TV show and something we could all do more of. It's an honour to be part of something with such a heritage, be it a kid from the '60s who saw a multi-racial cast for the first time or a kid in a country with troubles going on, you see something you can relate to. It's a really beautiful thing."
HARRY TREADAWAY
Isa Briones is new to Star Trek and plays one of Picard's main characters, the mysterious Dahj. She told us about her first day on set: "It was wild. This is really my first anything on TV. Just seeing Patrick Stewart. When you see the trailer, when she takes off her hood, that was the first scene I ever did. He was that safe space for me." When we asked her about what Star Trek means to her, she told us "It's about hope. It's an optimistic view of the future. We can see a better future and are willing to work for it."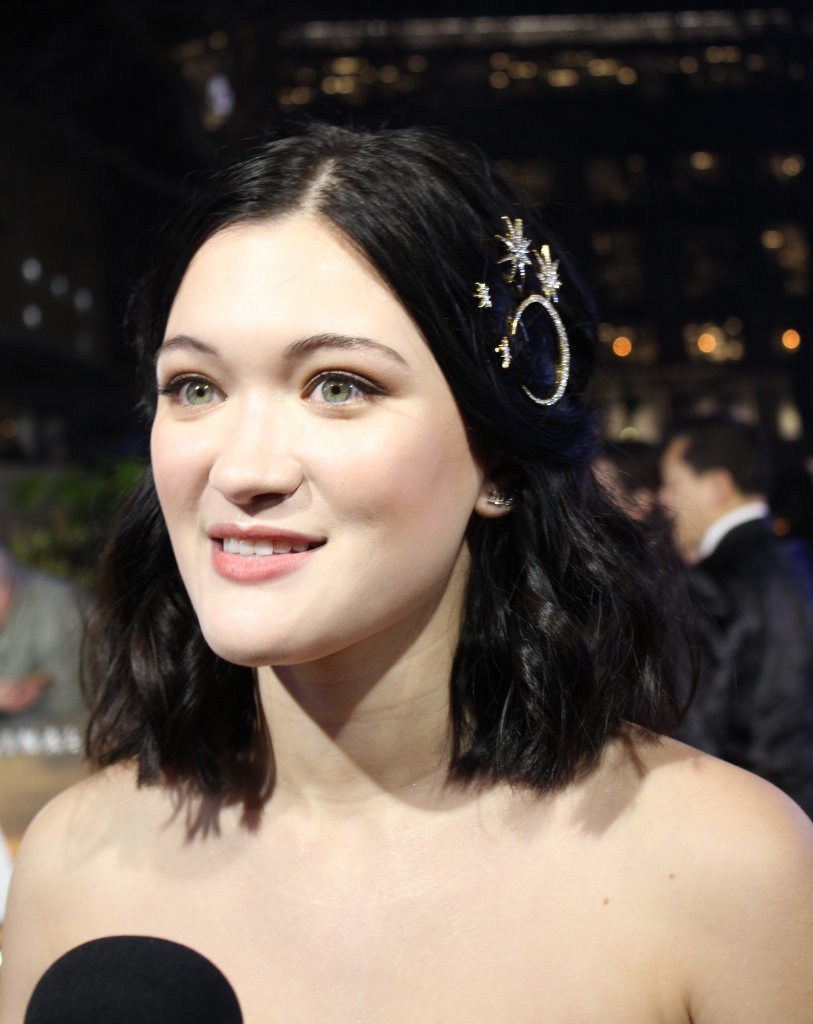 ISA BRIONES
We were also surprised (and delighted) to see Star Trek Discovery actor Jason Isaacs. We asked him what he was doing on the red carpet, and he was very happy to tell us. "I'm here because it's a night out and I'm desperate to see Picard. A lot of the same crew and directors worked on it. They tell me that it's magnificent and that Patrick does extraordinary work in it. So I got a ticket, and there's apparently free food. Actors will go anywhere there's free food." Of course, we also asked what Star Trek meant to him: "When I think about the genesis of the series and all the series over the years, it's hope. It's message to all mankind, probably never more needed than now that we can do better and that we should never give up aspiring to do better." We had to ask if we're going to ever see him in Star Trek again. Mr Isaacs winked and said, "That's a question, isn't it!" We'll take that as a solid maybe.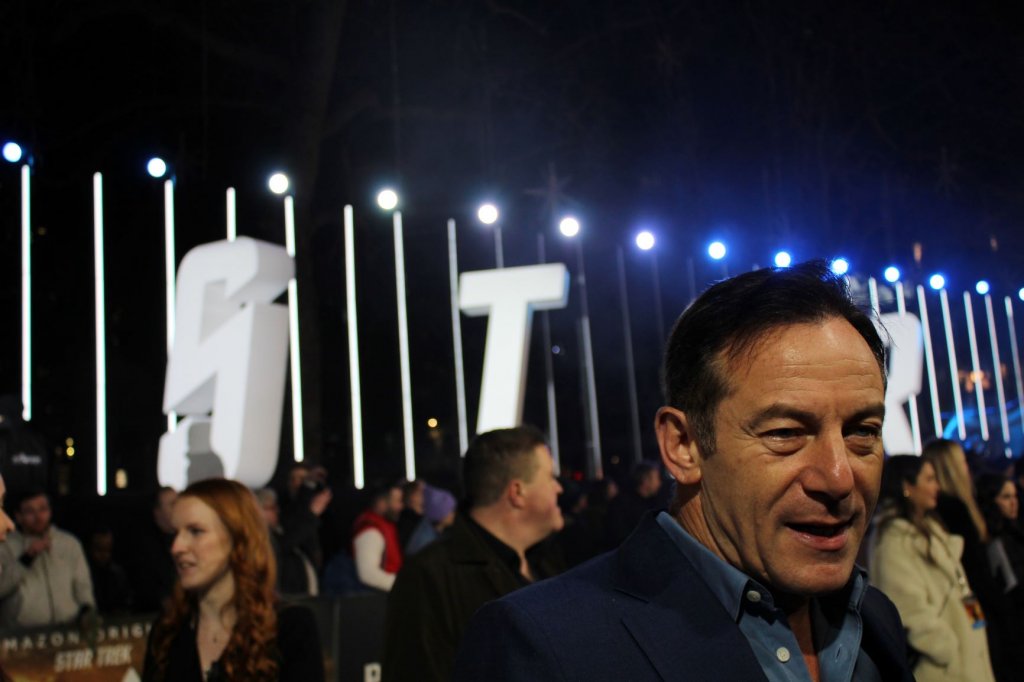 JASON ISAACS
Those lucky enough to be allowed in were treated to a full cinema showing of the first episode of the new series, as well as a drink, some popcorn and a Star Trek badge. Watch this space for our review of the new show…
STAR TREK: PICARD, which will be released on Amazon Prime Video in the UK and CBS All Access in the US, and will be released in both territories on January 23rd.
Photos by: Kenneth Whyte