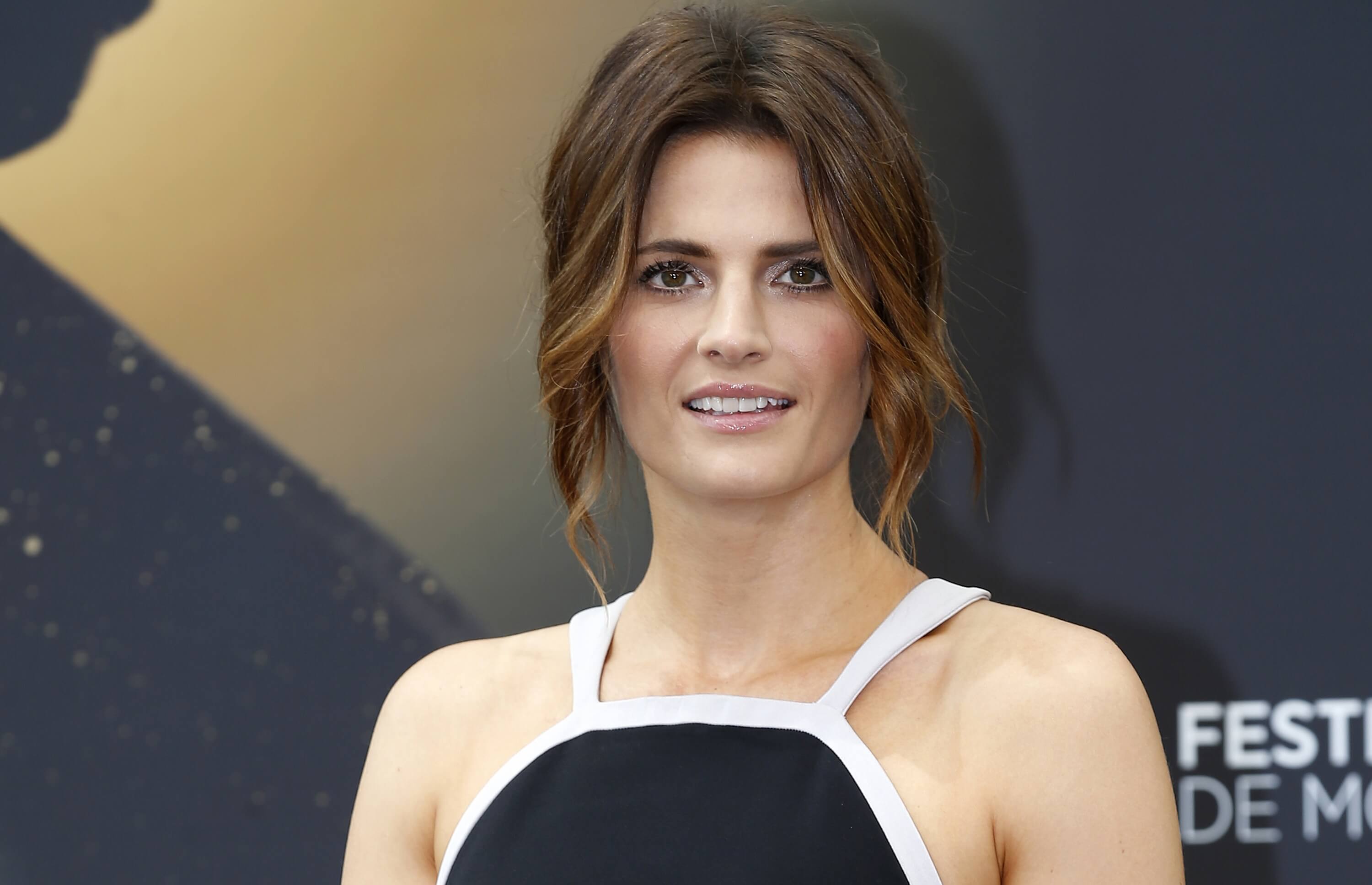 Best known for her lead roles in television series Castle and Absentia, Stana Katic has her latest turn as Wonder Woman in the upcoming Justice Society: World War II. Having previously lent her voice to Lois Lane in 2013's Superman: Unbound – which also co-starred Matt Bomer, who voices Barry Allen/The Flash in Justice Society – Katic rejoins the DC Universe Movies as another iconic comic book heroine.
Ahead of this latest DC release, STARBURST spoke with Stana Katic about Justice Society, finding Diana's voice, and what being Wonder Woman means to her.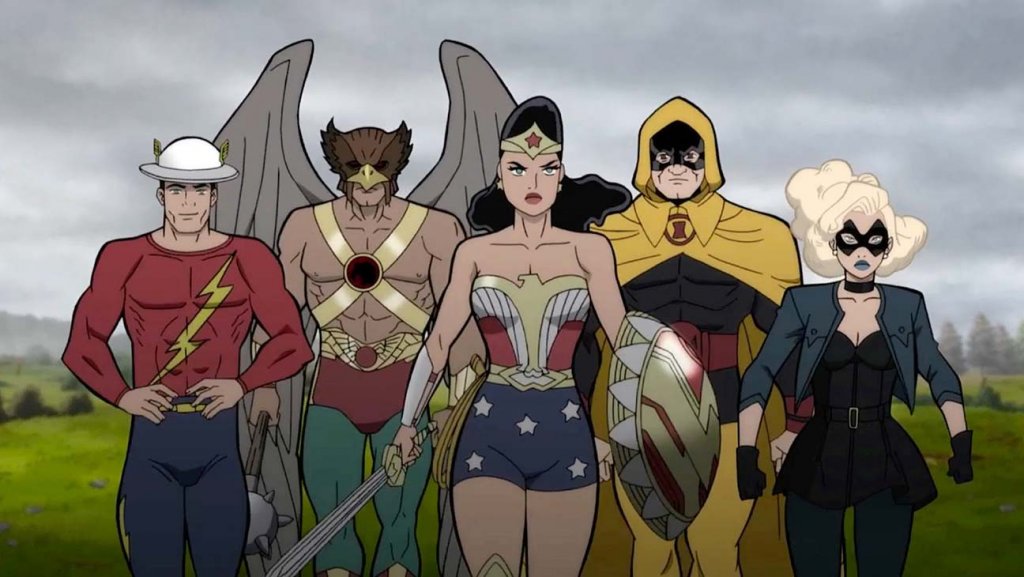 How would you describe Justice Society: World War II?
Stana Katic: This movie is like watching a feature film from the 1940s; it just has this beautiful vintage vibe. The artists behind it did a really lovely job of bringing that World War II feel to the forefront, so I think it's a nice piece of animated art.
What attracted you to this project and the role of Wonder Woman?
Gary [Miereanu], Butch Lukic, and Wes Gleason were kind enough to offer me the role, and for me to be able to be a part of that team and to play in their world for a while, that was a no-brainer. I've been a fan of Butch's work since Batman: The Animated Series, I've worked with Gary in the past, and Wes is just a dream to voice for. That was part and parcel of the decision and then, of course, Wonder Woman is such an iconic character! Getting to participate in that legacy in a small way was a gift.
Like you say, Wonder Woman has a long history and has had a number of iterations. What direction did you have in mind for this version of the character?
Butch and Wes were clear on wanting to honour Wonder Woman's mythology by having her have an accent. And they offered a range within which they felt that this character's accent could fall. I think that for me it was really interesting, because I had the task of imagining what one of these Scythian, Illyrian, Grecian warrior women might sound like today.
I got to do a deep dive and figure out the geography of where the Amazon's history is founded, and it's something I've been interested in in the past. I've read books on the origins of the Amazon mythology like the one by Jeannine Davis-Kimball [Warrior Women: An Archaeologist's Search for History's Hidden Heroines], and then it was just a matter of playing around with that, figuring out what the character might sound like.
I was also working in Bulgaria at the time when we recorded the first session, and it's believed that the Amazon culture started somewhere near the Black Sea. So that was easy to grab at. And for me also, it was a matter of adding a touch of my grandmother's voice, who survived World War II. So, you know, small shout-out to my girl!
What did you love most about your character arc in Justice Society?
She's one of the leadership elements of the Justice Society at this stage, and being faced with a threat as damning as the Nazis is all-encompassing. And while there's a sincere and deep affection and love between her and Steve Trevor, it's something that she doesn't necessarily allow herself time for because she's so committed to her mission. I think that there's a huge learning curve in being able to balance saving the world and living her life.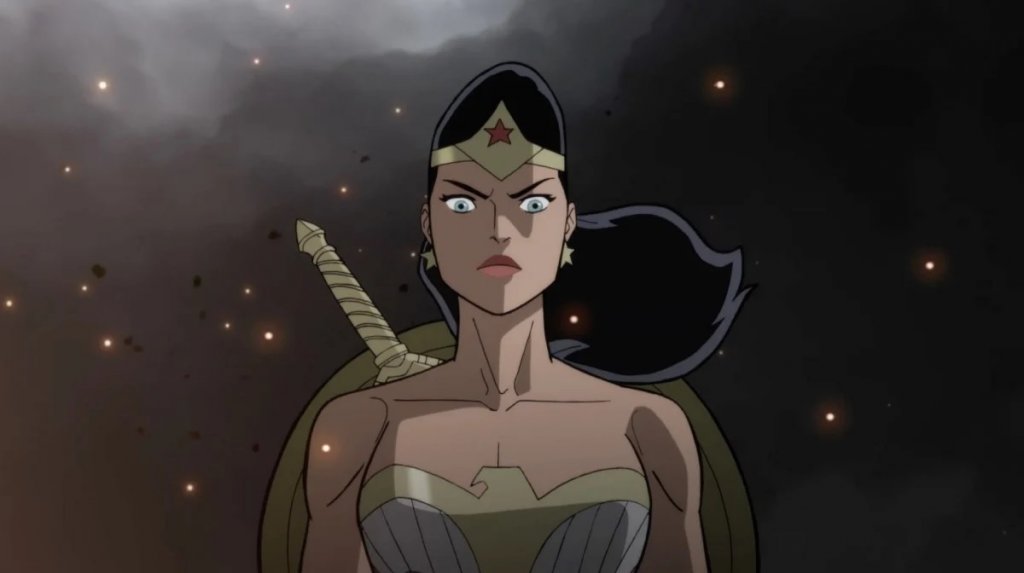 And this isn't the first time you've done voice acting. What do you enjoy most about it that you don't get in live action?
You know, it's like performing but you're not able to rely on gestures in any way, other than to help create that sound. I'm a fan of comics, I'm a fan of animated artwork, I've been exposed to it and watched it since I was really, really young. So to be able to jump in and play a character in that world feels like something that I've been practicing for since I was four.
And then the other factor for me is, in the interim of this pandemic my house was sort of ground zero for a lot of nieces and nephews. And so, other than studying permaculture, I was taking care of little children. And you know, things happen, and I had to take my niece to the emergency room. And while we were there, I could tell that she was nervous. And so, I just randomly started playing her Wonder Woman clips from the different films and TV shows, and it truly boosted her spirits. It gave her a tremendous amount of confidence to face what we were facing in that moment, and I was especially touched by how much seeing a young Wonder Woman empowered her
So, we have our own Wonder Woman's salute, and we've had it since long before she saw or knew anything about the Amazons; and that day, it become our own kind of physical battle cry. To know that we're participating in a story that has the potential to embolden and empower people, and especially young girls, that's just a real treat for me.
Having played iconic heroines like Lois Lane and now Wonder Woman, what would be your next dream role?
Honestly, I'm just game to play in this world – period. I would do anything, especially with this team. It's so much fun to play and explore, and sort of be in this sandbox, that they could ask me for anything and it would be an automatic "yes".
Stana Katic is Wonder Woman in Justice Society: World War II, releasing April 27th. You can read our interview with Matt Bomer, who plays The Flash, Omid Abtahi, who plays Hawkman, and Matt Mercer, who plays Hourman.
Main image credit: Sebastien Nogier/Shutterstock