Features | Written by Animal Johns 15/02/2021
Is the Sports Movie Genre Full of Classics?
People love to watch sports, at home with snacks and friends, or in huge stadiums surrounded by fellow fans shouting their support and anguish. But we also love to watch movies about sports, following the highs and lows of teams and their journeys from the bottom to the top, or sometimes vice versa. That said, are there true classics of the genre?
Soccer
The British game of 'football' has a long and illustrious history. The game that we recognise dates back as far as 1863, with regional versions being played around the country before national standards were put in place. There are many great movies that depict the high-end world of top-tier football, however, one of the films that best depicts the spirit of football is 2002's Bend It Like Beckham, a comedy featuring a young Keira Knightly and Parminder Nagra whose friendship and passion for the game often leads them into conflict with their families and their traditional values. It focuses on how the girls navigate these conflicts and how playing sport can bring people together, as well as breaking a couple of stereotypes along the way.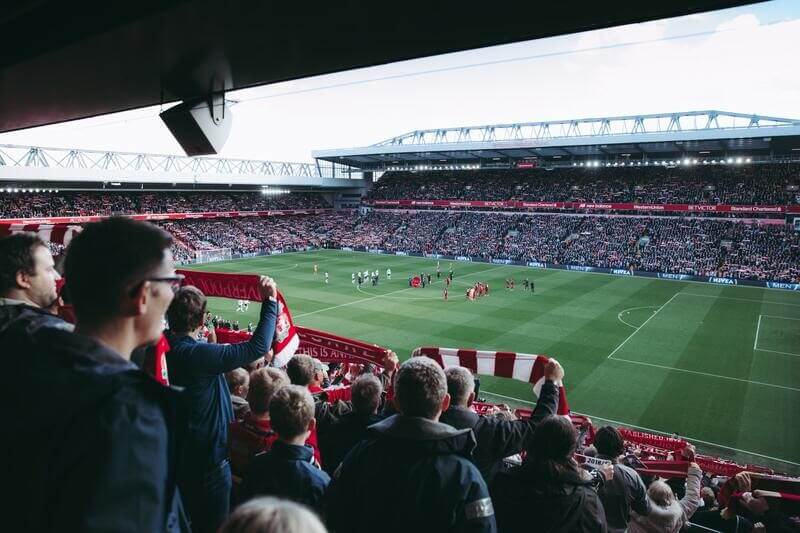 Ice Hockey
For this one, the top spot has to be given to the 1999 comedy Mystery, Alaska. It isn't the most famous ice hockey film, but is great for fans of the sport, with a classic plot that gives the audience a real 'locker-room' feeling, as we follow our main characters' journey through a publicity stunt gone wrong to a face-off against the NHL's New York Rangers. A lot has changed since the 90s, and it's interesting to see a team that is now rank outsiders at 30/1 in the hockey betting for the Stanley Cup appearing as the stars of a movie. At the time, they were just five years on from their last win. So, for hockey fans, it's perhaps an interesting chance to cast back and experience a different period of fortunes in the NHL.
Wrestling
There are hundreds of fantastic movies about this sport thanks to its showmanship and the personal story that almost every wrestler has behind their passion. Classics like The Wrestler (2008), and documentaries like The True Story of WrestleMania (2011) are fantastic pieces that will give any wrestling fan a lot of pleasure. However, for the casual viewer who might not be involved in this world, the title has to go to Wrestling with My Family, a 2019 drama starring Florence Pugh that takes us from the living room to the stadium as we follow the journey of the infamous WWE Superstar, Paige. This film is not only hilarious, but it also depicts a family whose shared passion brings them both joy and pain, as siblings struggle for the same success but ultimately have to make sacrifices for their ambition.
Ice Skating
This one might be an obvious choice, but it has to be given its due - I, Tonya (2017). This biographical black comedy starring Margot Robbie tells the story of Tonya Harding, possibly the most famous figure skater of all time, as she grows into her success, as well as navigating her troubled personal life and family relationships. Its fourth-wall-breaking 'mockumentary' interviews provide dark laughs whilst also getting to the heart of the sport and the pressures that athletes face to reach the top, and remain there. It's a painful journey that may require some tissues, but it is worth the watch purely for the depiction of Harding's mother, LaVona Fay Golden, in a performance by Alison Janney that won awards for supporting actress at the 90th Academy Awards, the 75th Golden Globes, the 71st British Academy Film Awards and the 24th Screen Actors Guild Awards.
There are many more that could make this list, but those are the ones that fans find themselves going back to time and time again, as well as being fantastic introductory pieces for those who aren't huge sports enthusiasts. So, if you've got some time on your hands, make sure to check these out.