Features | Written by Laura Griffiths 31/07/2019
SIX THINGS I LEARNED AS A COMIC CON FIRST-TIMER
Despite what the many Hot Topic t shirts and graphic novels on my shelves may suggest, until this past weekend, I had never been to a comic con. Actually, that's not entirely true, I hung around a Manchester con once when my graduation ceremony took place across the street, and though I didn't manage to get inside, it did make for some lovely family photos with my mum, Iron Man, War Machine and the entire Ghostbusters team.
So, this past weekend I was excited to actually go through the doors to find out exactly what draws thousands of fans to Manchester Central year after year for MCM Comic Con. Amidst the costumes, the exclusives and celebrity guests, here are a few things I learned...
PEOPLE TAKE COSPLAY VERY SERIOUSLY
And rightly so. The steps of the convention centre were a who's who of the various pop culture universes and left me feeling incredibly underdressed in a feeble Godzilla shirt. The commitment to gravity-defying hairspray and papier-mache props were as impressive as they were gargantuan, with lines for the cosplay masquerade stretching from one end of the centre to another. Think cosplay is just about dressing up? Think again, it's an entire performance – music, scripts, backdrops, the lot – and I am here for it.
YOU ARE NOT ALONE
Remember when you were growing up and there was that one movie, TV show, book you loved so much yet no one else had seen or heard of it? (The same kind of reaction you get now when you tell someone you HAVEN'T seen Love Island). Well, you are guaranteed to get the nod from at least one kindred spirit in the crowd with the same shirt, wig or cardboard sword, no matter how obscure. Try as you might, you can't out-geek this crowd and it was great to see lots of fan meet-ups happening in and around the convention. Shout out to the Avengers: Endgame-style Thor cosplayers complete with pyjama bottoms, scruffy stuck-on beard and can of pop in-hand.
YOU SHOULD SUPPORT INDEPENDENT BUSINESSES
The comic book village is a great place to discover new books to add to your collection. With a mix of established and up and coming titles, it's a good opportunity to meet the creators and get your copies signed. Same goes for the various stalls around the show floor featuring prints and handmade goods from local artists. If you never knew you needed a postcard of Solid Snake illustrated in a traditional Japanese art style or a necklace with the Triforce symbol, well you do now.
THAT SAID, YOU WILL BUY A LOT OF STUFF YOU NEITHER NEED OR HAVE ROOM FOR
Did I need prints of Nathan Drake in three different art styles? Probably not. Did I need cans of Jigglypuff soda? Unlikely. Could I have lived without that Spider-Man cupcake? Well no, it's a Spider-Man cupcake, but you get the idea. No matter what you're into, the traders are a treasure trove of art, figures, and just about anything else you could want or need. Plus, you're likely to spot exclusive merchandise you can't get anywhere else. I spotted a number of Comic Con exclusive figures that were snapped up very quickly by avid collectors, and if you're a Funko Pop fanatic, this my friend, is your playground.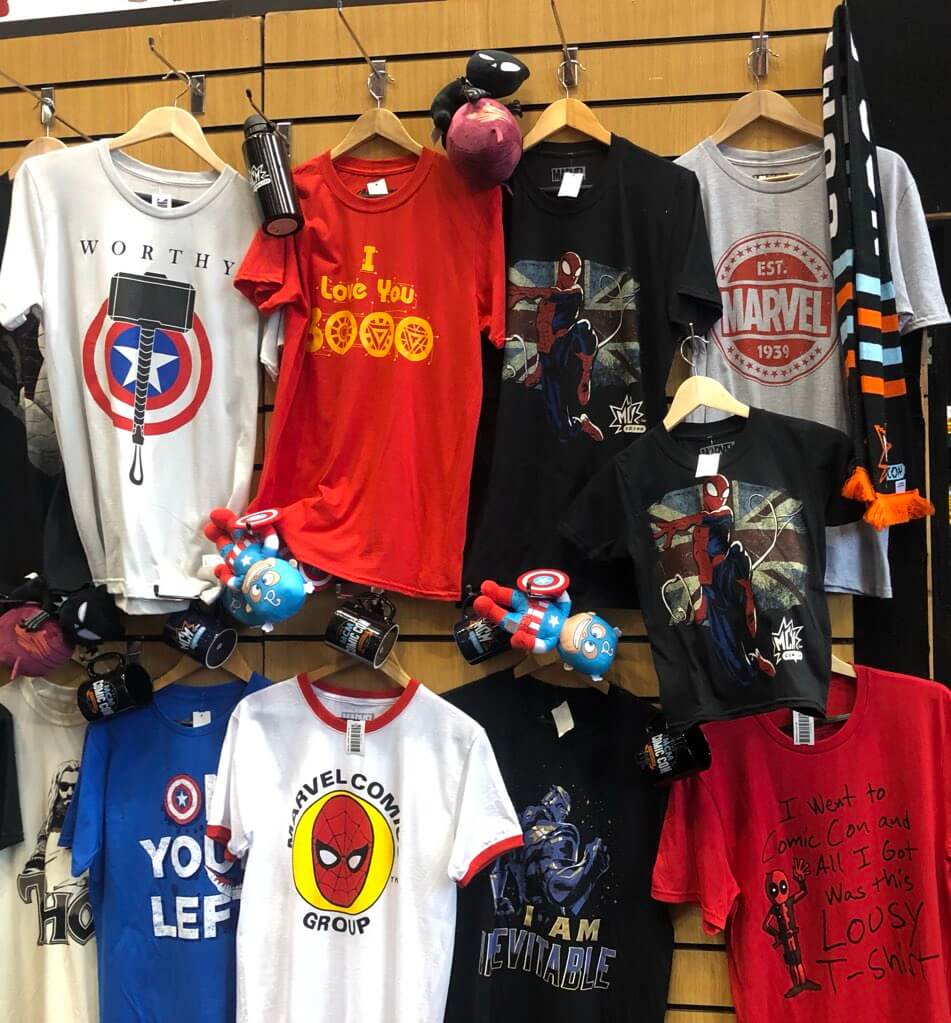 MYSTERY BOXES ARE STILL KING
Though I'm not the biggest fan of loot crates or mystery bags in general (my equivalent as a child was a £3 lucky dip bag from Claire's Accessories filled with jelly bracelets and butterfly clips), it was hard to ignore their enduring popularity at events like this where kids are shelling out an easy 40 quid on a Poke Ball themed cardboard box filled with surprise merchandise. Everywhere you looked, traders were getting in on the gimmick with secret Funko match ups and pastel pink carrier bags containing Kawaii cuteness. Though some of the £80 boxes had me feeling a little iffy, for the cheaper options, I can see the appeal in a few mystery stickers and plushies tailored around your favourite franchise, and for independent artists and traders, they seemed like a great way to introduce new people to their work.
FORGET FASHIONABLY LATE – IF YOU WANT TO SEE THE COOL STUFF, ARRIVE EARLY
Aside from the paid-for meet and greet opportunities, I was surprised just how up-close and personal fans were able to get to special guests on the show floor. For that reason, I learned it's a good idea to get yourself down to the various stages nice and early if you want to get the best views in the house and take part in Q&As. The first panel I attended was 5 rows deep of standing room only, so I ended up watching most of it through the mobile phone of the guy in front of me who kindly held it up throughout the whole thing – not to be the old bore, but come on people, who honestly goes home and rewatches these things? Your co-workers don't want to see your iPhone 4 camera skills when they politely ask how your weekend was.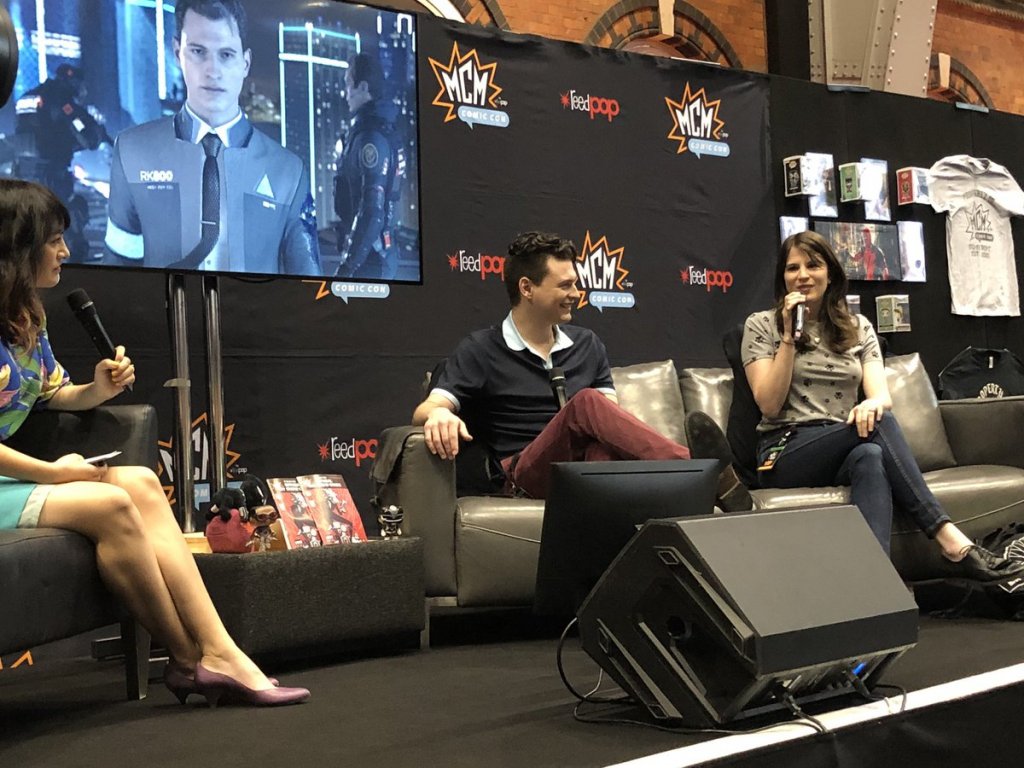 The next MCM Comic Con takes place on 28-29th September at SEC, Glasgow.
All images courtesy of MCM