Features | Written by Hayden Mears 02/08/2022
Renato Casaro | RED SONJA
Italian movie poster artist Renato Casaro elevates every project he touches. Over the years, his striking style, coupled with his uncanny attention to detail, has captured the attention of some of Hollywood's biggest names. Across his decades-spanning career, Casaro has worked with filmmaking giants such as Sergio Leone, Quentin Tarantino, Sam Raimi, and Francis Ford Coppola, among others. Studiocanal recently commissioned the artist to create brand-new art for the 4K Blu-ray re-release of Red Sonja, the 1985 action-adventure film starring Brigitte Nielsen and Arnold Schwarzenegger. Casaro's poster for the movie's initial release stands among his best work, but his second go at the character maybe even better.
STARBURST recently had the pleasure of catching up with Casaro, talking about everything from working with Sergio Leone and Quentin Tarantino to which of his many works was most difficult to create…
STARBURST: Is there anything specific that you wanted your original Red Sonja poster to convey? Renato Casaro: I wanted to show the power of Red Sonja as a strong partner of Lord Kalidor/Conan.
What appealed to you about Red Sonja? What elements of her presence did you feel were most important to include in her poster?
That a strong powerful woman can be beautiful, an emancipated woman of her undefined time… presented by swords, lances, fire, and volcanos in a fantasy world.
Which of your many movie posters is your favourite?
I have a few favourites because each has its own story; Perhaps
Nikita
.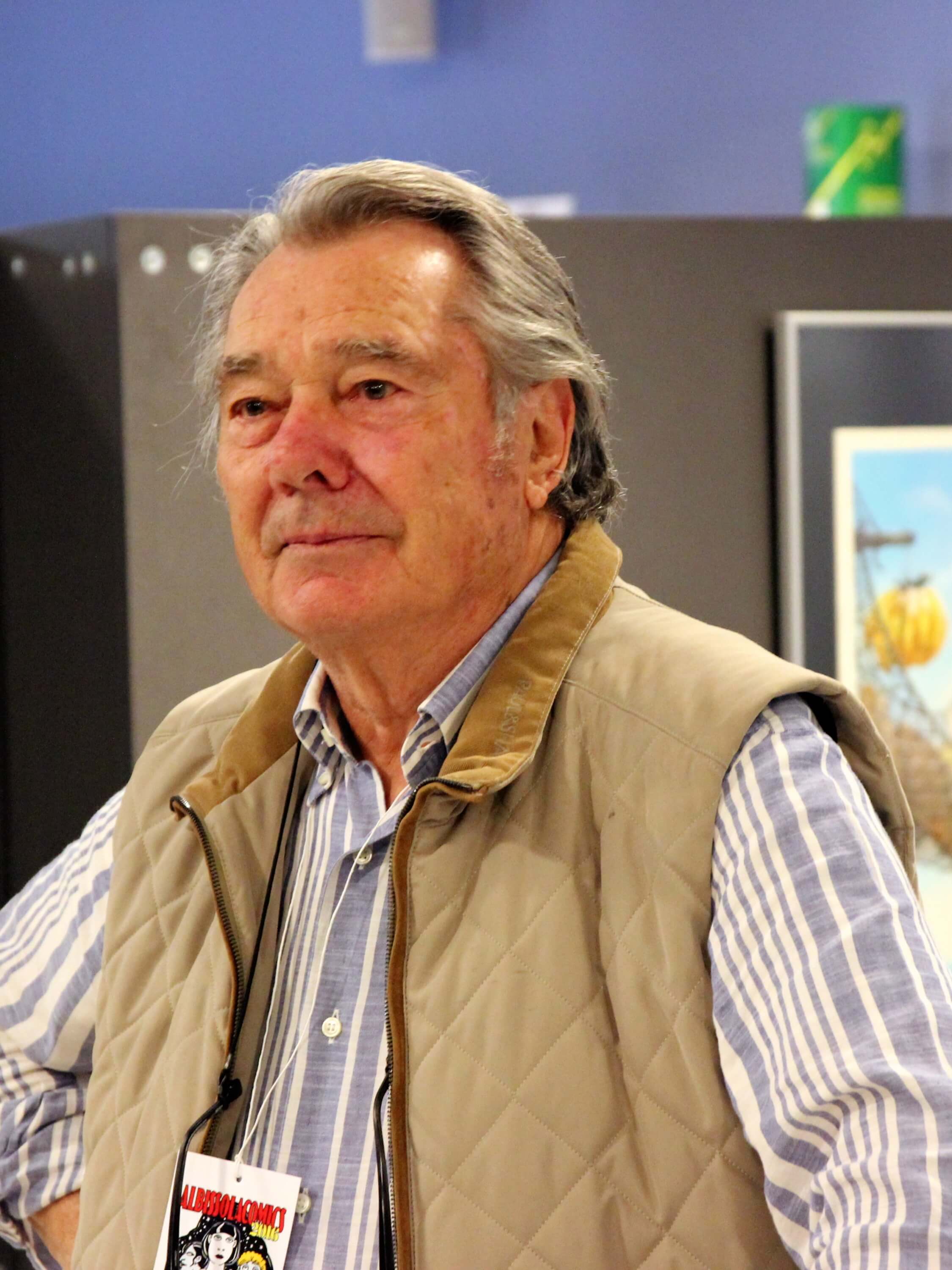 Do you recall any of them being more difficult or complicated to conceptualise than others?
The poster for
The Sheltering Sky
was extremely difficult. The contractual credits asked for three actors to be shown in the same size. It didn't really work. After about thirty sketches and scribbles and some sleepless nights, I got the idea of the couple lost in the desert, avoiding any face. It became a cult hit…
From concept to completion, what does your artistic process look like?
I get a script or first photos from the set or see the samples of the day's shooting or at its best see the movie either in a rough or final cut. Then I start to scribble, develop sketches, and then select two or three of them to present to the client for approval. The next step is to do the approved version of the original painting, of which the poster, and added credits, will be printed.
Working with directors such as Sergio Leone, Francis Ford Coppola and Quentin Tarantino must have been incredible. What was your experience like working with them? Did they ever give you memorable feedback?
Oh yes. The best feedback is the next order…. for example, Sergio Leone. He trusted my work as much as possible for a lifetime… and Quentin Tarantino… a dream to work for him. My earlier work is part of his collection.
Which contemporary artists do you follow or admire? There's so much talent out there! We're curious about who has caught your attention.
We are talking about movie poster artists? I love the work of Drew Struzan, Bob Peak, and Frank Frazetta.
What have you got next?
We are preparing the next big exhibition in the National Museum of UNESCO -at Matera in Italy starting in September 22nd. In between, we are collecting my life's work for a publication of a general catalogue.
Red Sonja is out now in 4K from Studiocanal.