Features | Written by Whitney Scott Bain 29/10/2017
Obscure Halloween Movies VII
Greetings ghouls and goblins, it's that time of the year when the creatures of the night stir. Enjoy these tasty treats or tricks of supernatural baloney. Supernatural perhaps. Baloney perhaps not.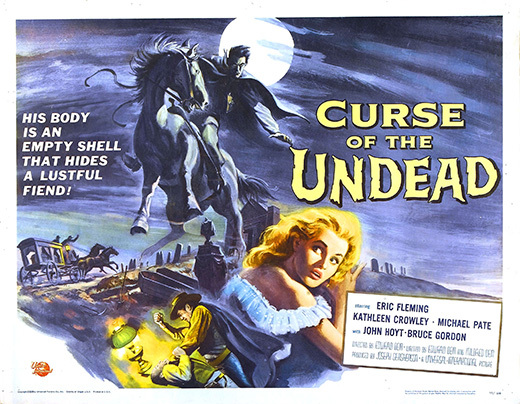 CURSE OF THE UNDEAD (1959) Stars Eric Fleming, Michael Pate, and Kathleen Crowley. Directed by Edward Dien. A clever blend of the Wild West and horror make this a must see. Pate plays a gun-slinging vampire who preys on innocent women for their blood while challenging anyone who gets in his way to a gunfight at night. When Preacher Dan (Fleming from the
Rawhide
TV show.) finds out his girlfriend is the next meal ticket, it's up to him to stop the blood- sucking monster, but can he?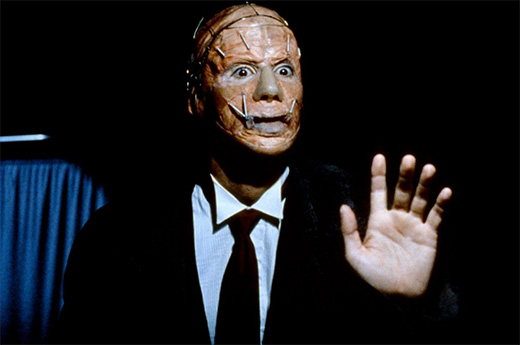 POPCORN (1991) Stars Dee Wallace, Ray Walston, and Tom Villard. Directed by Mark Herrier and Alan Ormsby. A movie within a movie written by fans of the horror genre; lots of in-jokes and on-screen antics take place in a haunted movie theatre when a group of teenagers decides to hold their film fest before getting knocked off one-by-one by a crazed killer.
DEATH BED: THE BED THAT EATS (1977) Stars Pemene Hall, William Russ, and Julie Ritter. Directed By George Barry. File this one under WTF? Shot for $30,000, this is one strange-o film! A group of girls spends the night in a weird mansion complete with a creepy guy who looks like Robert Smith from The Cure. The girls are soon devoured one-by-one when they sleep in the bed that miraculously resets and cleans up the blood itself each time!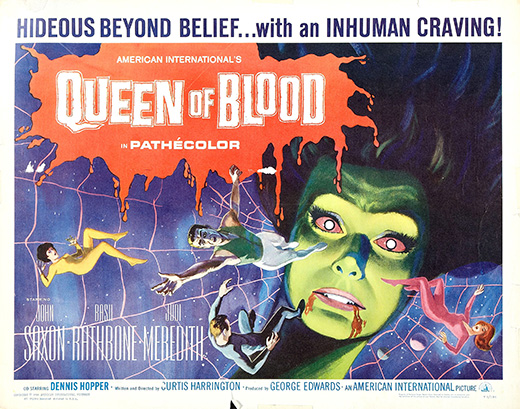 QUEEN OF BLOOD (1966) Stars John Saxon, Dennis Hopper, Basil Rathbone, and Judi Meredith. Directed By Curtis Harrington. In 1990 (!!!!), a rescue ship lands on Mars only to find the remains of a crashed alien spacecraft and a beautiful woman inside. Little do they know that the hot space babe is an interplanetary vampire that starts killing off the crew making them her breakfast, lunch, and dinner. Great plot and FX cribbed from a Russian sci-fi film. Look for a cameo by the late Forrest J. Ackerman. The production manager was Gary Kurtz from
Star Wars
fame!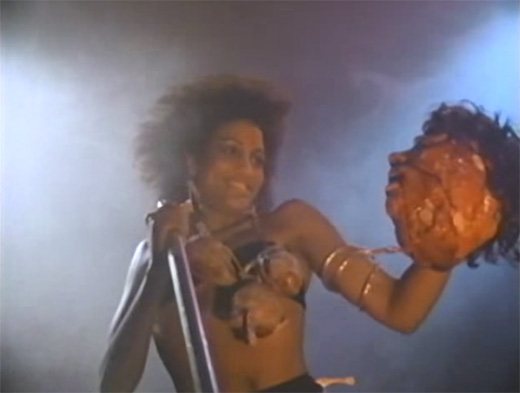 HACK-O-LANTERN (1988) Stars Hy Pyke, Katina Gardner, and Gregory Scott. Directed By Jag Mundhra. Grandpa wants his son to take over the grand pooh-bah spot in his satanic cult, but grandson is actually grandpa's illegitimate son! To make matters worse, son/grandson is a sheriff! It's as if this was a Troma film that didn't make the cut. All that's missing is the flying car crash. Still, it has pitchfork deaths, a sword fight and lots of naked women running around. Grab some wine with this cheese fest.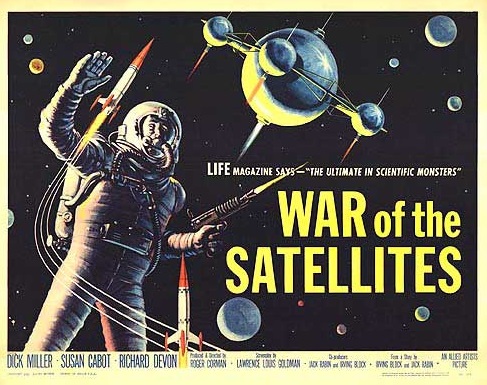 WAR OF THE SATELLITES (1958) Stars Dick Miller, Susan Cabot, and Richard Devon. Directed By Roger Corman. Square-jawed astronaut hero Dick Miller and space hottie Susan Cabot match wits against evil alien Richard Devon who sabotages Earth's efforts to go into outer space by causing earthquakes, floods, fires and tidal waves and when that doesn't work he hops aboard the next flight to really give the crew trouble. Shot in four days, the minimalist sets are standard Corman fare, but highly effective along with a dynamic score by veteran Ronald Stein. Look for a young Roger Corman as the head of mission control.
EL VAMPIRO aka THE VAMPIRE (1957) Stars Germán Robles, Abel Salazar, and Ariadna Welter. Directed By Fernando Méndez. By far, one of the best Mexican horror films ever made! A young girl visits the mansion of her ancestors only to discover all is not right. Enter suave, Count Lavud (Robles in his very first role that propelled him to stardom in Mexico) who preys on young women possessing their souls and drinking their blood. Everything about this film is first rate including the atmospheric sets, music, cinematography and fast-paced directing.
MR. BLACK, MR. HYDE (1976) Stars Bernie Casey and Rosalind Cash. Directed By William Crain. Mild-mannered doctor Casey develops a serum to regenerate dying blood cells only when he tries it on himself, he becomes an uncontrollable albino monster that kills prostitutes. Casey and Cash excel in this film and the finale at the Watts Towers is impressive. A young Stan Winston did Mr. Hyde's make up effects.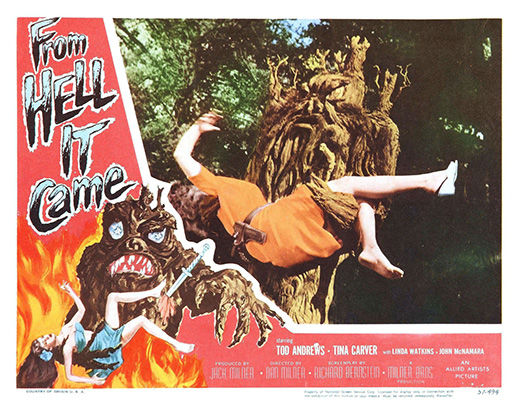 FROM HELL IT CAME (1957) Stars Tod Andrews, Tina Carver, and Linda Watkins. Directed By Dan Milner. And to Hell it can go! A hoot of a horror film! On a South Seas island, Kimo, the evil native is killed and buried in a wooden box that over time and due to radioactive fallout from A-Bomb tests grows into a tree called Tobanga coming to life complete with a magic marker, scowling face, to wreak vengeance on those who did him in. Silly, beyond belief and a lot of fun with unintentional laughs including a chase with the slow-moving, walking tree, one of the worst cat-fight scenes between women and natives with New York accents! Monster maker, Paul Blaisdell created the creature and it was shot in the famed, Bronson Canyon, California. So, go out on a limb here and don't be stumped when you see this! Log Lady endorsed.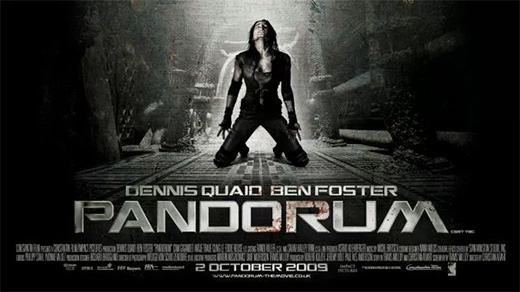 PANDORUM (2009) Stars Dennis Quaid, Ben Foster, and Cam Gigandet. Directed By Christian Alvart. Two astronauts wake up on an abandoned spacecraft disoriented and suffering from amnesia from their hyper-sleep only to find that they are not alone as something begins stalking them on their gigantic ship. Highly imaginative and psychologically intense with lots of unexpected twists and turns.