Features | Written by Laura Potier 11/10/2020
NYFF58: BEST OF THE FEST
Today marks the last of twenty-five days of world cinema at the 58th New York Film Festival, screened both virtually and at NYC drive-ins. STARBURST has rounded up a selection of the best movies the Festival has to offer across its Main Slate, Spotlight, Currents, and Revivals categories.
As an aside, it's worth noting that this list is based solely on the selection of films available for press & industry preview; some notable titles such as David Byrne's American Utopia from director Spike Lee, Sofia Coppola's On the Rocks, and German-French drama Undine were not given early access, hence their absence from this round-up. Now, and without further ado, let's delve into our Best of the NYFF Fest!
Steve McQueen's SMALL AXE Anthology
Produced by the BBC and Amazon Studios, acclaimed director Steve McQueen created five films as part of his Small Axe anthology. Three of these opened New York Film Festival: Mangrove, Lovers Rock, and Red, White and Blue. Set between the '60s and mid '80s, each film centres on the experiences of London's West Indian community "whose lives have been shaped by their own force of will, despite rampant racism and discrimination."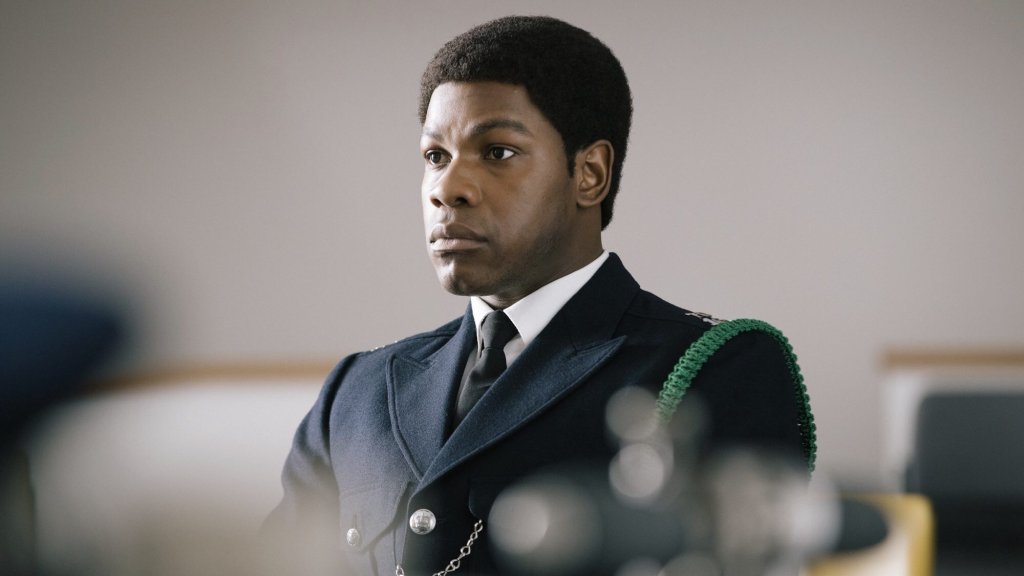 SMALL AXE
McQueen also added that although the films "are about the past, they are very much concerned with the present. A commentary on where we were, where we are and where we want to go." Black Panther's Letitia Wright stars in Mangrove, the first instalment of the series and a gripping dramatization of the events surrounding the landmark 1970 trial of the Mangrove Nine. It shines as a sharp indictment of the systemic racism in law and order, as timely a retelling as there could be in 2020.
Lovers Rock is the second film, the only one in the series to not recount true events and possibly the most beautiful and enthralling among them. Lovers Rock perfectly captures a moment and feeling in time celebrating Black joy, music, and love. And lastly, Star Wars' John Boyega gives a career-best performance in Small Axe's final film, Red, White and Blue as real-life figure Leroy Logan. A member of the London Metropolitan Police Force, this biopic traces the early years of Logan's career as he witnesses and experiences the organisation's racism, one which he would eventually try to dismantle.
NOMADLAND, from Marvel's THE ETERNALS director Chloé Zhao
Frances McDormand stars in Zhao's beautifully sensitive third feature, adapted from Jessica Brudger's 2017 nonfiction book about the lives of itinerant older Americans. McDormand is self-effacing in her performance as Fern, a widow who travels the American West in search of seasonal work after losing everything to the recession; Nomadland is also populated with a supporting cast of non-actors, playing versions of themselves. A compassionate portrait of those left behind by the 2008 crash, Nomadland is unmissable.
THE HUMAN VOICE, the English-language debut short from Pedro Almodóvar
Tilda Swinton is hypnotic as a woman traumatised by the end of an affair, adapted from Jean Cocteau's 1930 play of the same name. Drifting across her apartment in haute couture, Swinton gives a theatrical performance which proves surprisingly timely: trapped alone between four walls, trying to find connection in phone conversations, this short film proves to be a resonant portrait of loneliness. Stylish and featuring stunning set pieces, The Human Voice is above all a 30-minute visual delight.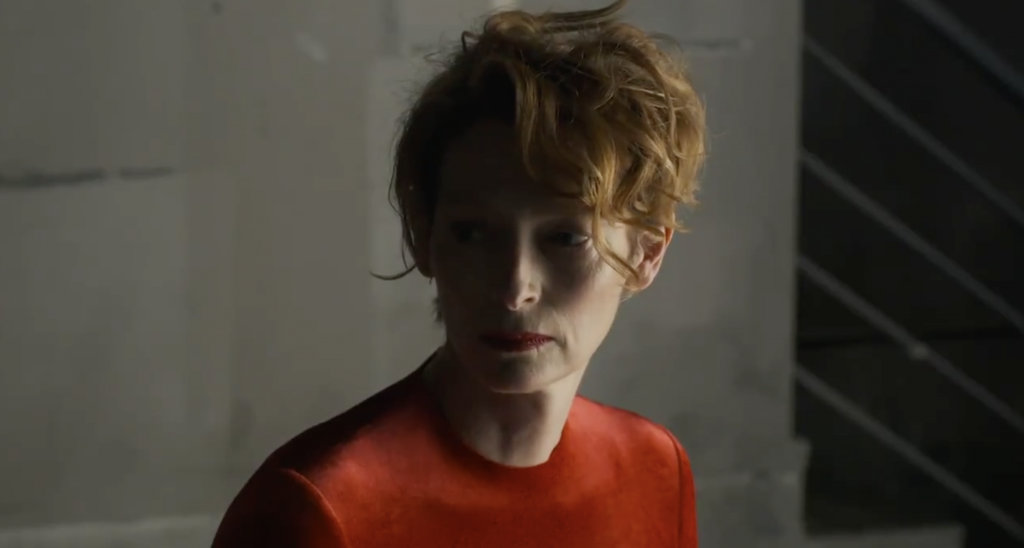 THE HUMAN VOICE
FRENCH EXIT, starring a phenomenal Michelle Pfeiffer
Closing the 58th New York Film Festival is French Exit, an absurdist satire from director Azazel Jacobs which brings together an all-star cast which includes Michelle Pfeiffer, Lucas Hedges, Imogen Poots, Valerie Mahaffey, Danielle Macdonald, and Salem Saberhagen (looking notably sleeker and richer than he did in the 90s). At times uneven and slightly meandering, French Exit is nonetheless wryly funny and worth watching for the power of Pfeiffer's performance alone.
IN THE MOOD FOR LOVE, at 20
First released in 2000, In the Mood for Love is one of eleven films selected for NYFF's Revivals slate. Wong Kar Wai's gorgeous art house romance stars Maggie Cheung and Tony Leung as next-door neighbours in 1960s Hong Kong who discover their respective spouses are having an affair. The absence of their spouses leaves room for a platonic romance to blossom, as Wong teases a deliberately paced, "will they, won't they" love story.  The cinematography alone is reason enough to seek out this swoon-worthy classic.
IN THE MOOD FOR LOVE