Features | Written by Michael Coldwell 16/04/2019
Neil Jordan | GRETA
Neil Jordan leaves a maverick stamp on every movie he makes. After a successful, if turbulent, sojourn into telly and a return to his first love of writing, the award-winning director of Company of Wolves, The Crying Game and Interview with the Vampire has returned to the cinema and turned his attention to the psycho-stalker genre with Greta, which stars Isabelle Huppert as a mysterious widow living alone in New York, and Chloë Grace Moretz as the innocent young girl she first befriends, then enchants, then entraps. We dragged ourselves kicking and screaming to the Soho Hotel in London to talk with Jordan about strange obsession, Excalibur and the joy of Spanish dubbing…
It's been seven years since Byzantium (2012).  Is it the case that as you get older you get choosier with projects?
You want to know the honest to god's truth? They get much more difficult to make. I was doing The Borgias on TV for quite a while, then I made Byzantium, then I kind of walked off a TV series (the Sky Atlantic hit Riviera, which began in 2017 and Jordan disowned after his initial scripts were re-worked by others) and then I wrote a novel called 'Carnivalesque' because I've always written novels. All of which takes time, so that's really what it was.
Did you have Isabelle Huppert in mind early on for the lead role?
No, it's very simple; I was sent the script, it was by a Hollywood guy called Ray Wright who I had never met. It was very simple, a generic piece. I'd never thought of making a "stalker movie" but there was a simplicity to it that I found really intriguing, you know? Because I find it very difficult to be simple. And the fact it was between two women really intrigued me, so I thought if I can get somebody interesting to play this I'll make it. Isabelle was interested, I met with her and I kind of re-shaped the part around her, it became a conversation and we ended up making the film. It was just the fact that felt I could build a character around her that would be memorable. She's an icon of French cinema, she's one of the most controlled and interesting actors in the world.
How did the part evolve once she was on-board?
The part in the script I was sent was simply a Hungarian widow in her late 60s. The interest, affection and contact between Frances (Chloë Grace Moretz) and Greta was more based on pity rather than fascination. So it was lovely to construct this character that had this French veneer and underneath it was something of this other widow character. Isabelle told me her background, that her Grandfather was Hungarian, which I never knew, and she had some acquaintance with the Hungarian language. So together we constructed this character, but she's a really…I mean her face changes by the minute. That scene where she's lighting those candles in a church, she looked Garbo-esque. That 'invasive eye' is normally played by a man - it could have been Nicholas Cage, it could have been Anthony Perkins, Terrance Stamp…
It makes for a very different take on the genre…
That's the interesting thing, this is much more terrifying really. The sexual dimension is almost entirely removed and this woman's logic then becomes absolutely clear: she wants a friend. And she was promised friendship even though she's set this trap to bring this person into her life. And the fact that this girl rejects her so brutally gives rise to this pathology, it all made absolute sense. Because once you remove that sexual dimension, what kind of lengths can loneliness drive you to?
The only significant male role is played by your long-term collaborator Stephen Rae. How would you characterise your relationship?
Obsessive…needy? No, I think the word might be 'symbiotic', although what does that mean? I never quite understand the meaning of that, but there are certain parts that I kind of need Stephen to deliver for me, that only he can play. For example in The End of the Affair as the husband who had to accept that his wife was in love with Ralph Fiennes. Stephen could understand that kind of logic and make it really moving. When I did Interview with the Vampire I created this character Santiago who was straight out of the French comedy of the period. Stephen got the theatricality of that and could deliver it. In The Crying Game, I wrote that role specifically for him.
This movie is very small-scale by your usual standards. Is this the shape of things to come for you?
Oh no, I'm still gonna make massive movies, don't worry. This is tiny because it needs to be tiny, that was the attraction to me. I was kind of thinking of the unmentionable Roman Polanski a lot as I was making it. Tiny is good if you're into the realms of dread and characters that are punishing each other. But it's even harder to get a movie like this made than a $200 million movie. It's weird, I mean the big actors don't even want to read the parts for you because they get paid nothing and they know they'll end up in some godawful studio in Budapest or bloody Bulgaria. It's getting harder and harder.
You started out in the 70s as a short-story writer, was it a surprise to you that you became a filmmaker?
I was a short story writer, then a novelist, then a filmmaker. What was a surprise to me was that the minute I became a filmmaker that was all I was known as. A big surprise that, but it's the way the culture seems to work.
Your first step into the movie business was in 1980 on John Boorman's Excalibur, a film dear to STARBURST's heart. How did that come about?
That was brilliant, amazing. John was very generous to me. We had written a script together that he had been trying to make all his life called 'Broken Dreams'. That was the first time I met him, and then he said he was doing Excalibur and he asked me to re-write the last draft of the script with him for which I didn't get a credit, but I think he enjoyed the conversation and he wanted me around when he was making the film. So I said, well, why don't I make a documentary on you making the film? He said sure enough and he gave me the money to do it – it was amazing, I'd no idea what filmmaking was about or anything. It was like going to film school.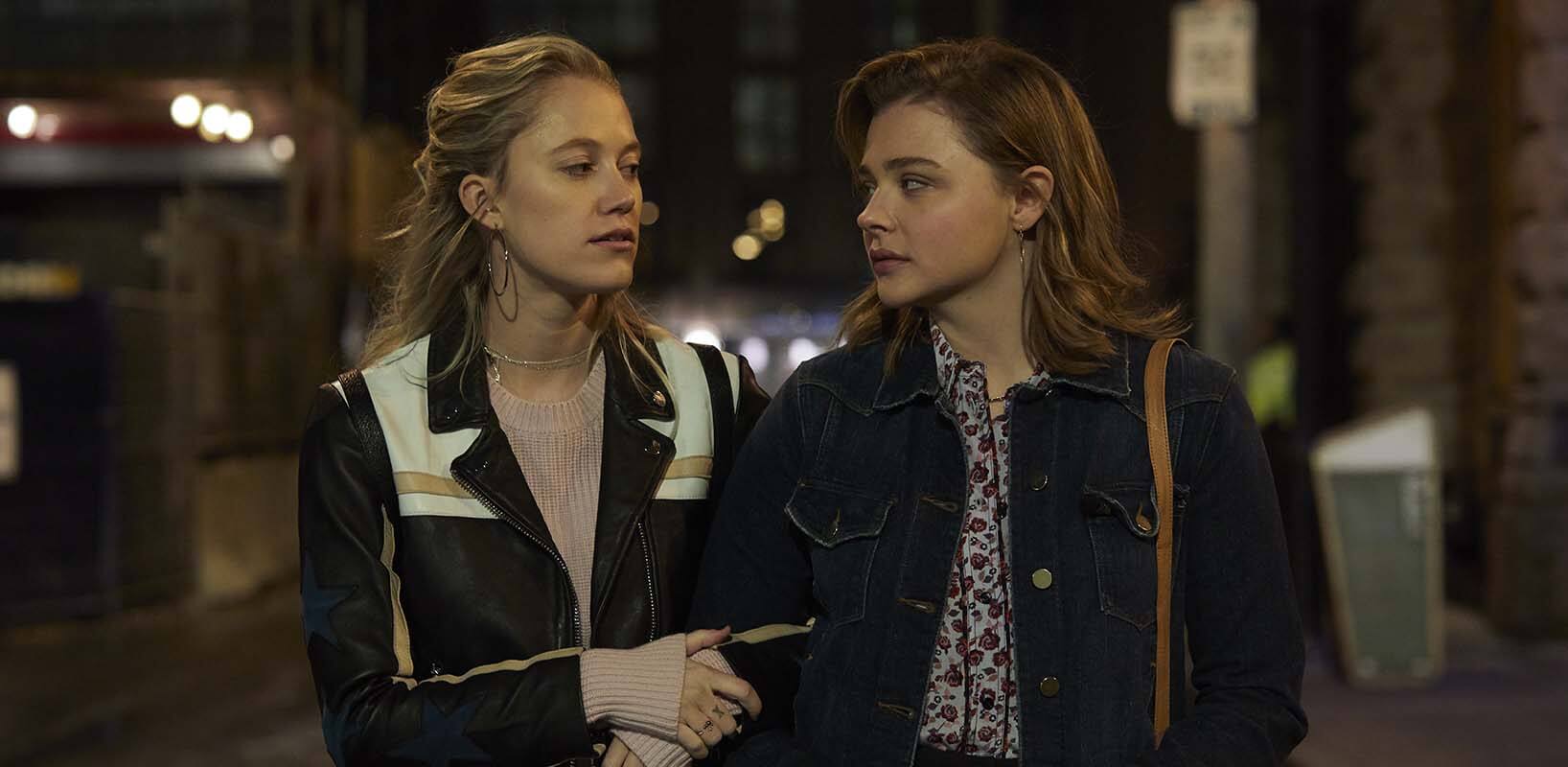 Like Boorman, you've always appeared to be a very independent-minded director, you pretty much do what you want to do. But do you feel free these days?
I feel older…I feel I know more what filmmaking is about. I'm not going to give out about the current state of things. I mean, it's good that Netflix is there. I wish they were making more Brian De Palma movies actually, and more John Carpenter movies, but it's good they're filling in the gap that Hollywood used to fill so happily. DVD sales have basically collapsed, so it's good they're doing their series and making a Martin Scorsese movie (this year's The Irishman). It's all fine, but I do like seeing things in a cinema and I think there should be a more rapid inter-change between cinema exhibition and streaming. I think that would solve a lot, because if films are getting a big audience in the cinema they should stay in the cinema and if they don't manage to get a big audience they should go to streaming almost immediately. I wish it was all more fluid.
Have you ever been to see your films in a foreign country? For a film like Greta, which is so centred on a few key performances, good dubbing must be crucial?
I have seen them and it's very simple: you see the films in Spanish - they appear pornographic; you see them in French - they appear highly intellectual; you see them in Italian - they appear more comedic. It's just bizarre. But no, I don't get involved at all in that. I know some director's do.
Greta is three-hander with a very interesting character dynamic at play. How do you work with your actors?
I'm very selfish, I use rehearsal entirely as a space in which I can re-write the parts, it's as simple as that. I go 'let's go through this scene' and they read the scene and I go 'OK…we can go further with that, we can change that'. I'm refining the script.
But you still get those moments of revelation looking through the camera?
On yeah, the entirety of this movie was constructed through the camera. We were on a tiny little stage in Ireland with two little sets, particularly that little 'Hansel and Gretel' apartment Greta has. All of the drama, all of the tension, all of the undertones of the whole film, it's created through the camera and it's amazing what you can do in a tiny room, that's what I really loved about making this film.
Is the next project already coming together?
Well I wrote a novel called 'The Drowned Detective' and I've written a screenplay about that, which is… hell to get going, absolute hell. Getting the money is just extraordinarily difficult. I suppose if I was making movies that cost $2 million…but I can't do that. I can't do everything with a hand-held camera, running around the streets, you know? I have to create an image.
Greta is in cinemas from April 18th.