Features | Written by James Hanton 08/07/2020
Matt Morton | APOLLO 11
A Trip to the Moon:
An Interview with APOLLO 11 Composer Matt Morton
MATT MORTON was part of the team behind last year's documentary APOLLO 11, which used reconstructed archive footage to tell the story of the first moon landing in a way never shown in cinemas before. The film has been met with critical acclaim and has won a slew of awards. MATT MORTON, is in contention for an Emmy for his work on the documentary, having received several award wins and nominations in the past year. STARBURST got to talk to the composer recently, discussing the film and the work that he put into it…
STARBURST: Were you one of those children who were interested in space travel and science fiction growing up?
Matt Morton: Yeah. I had tonnes of science books. We have a place called COSI (the Centre of Science and Industry) so you could go there and they have lots of books. There are a lot of astronauts that are from Ohio; John Glenn, obviously Neil Armstrong, Jim Lovell who was on Apollo 13. And the Wright Brothers were from Dayton, Ohio. So there is a very strong history of aerospace in Ohio. So we have spaceships, planes and all kinds of stuff that we are exposed to growing up, and I was super nerdy about all of that kind of thing. I had LEGO versions of everything. So yeah I was definitely drawn to science as a kid.
The two biggest projects that I've gotten to score were Dinosaur 13 (2014) and Apollo 11, which are both scientifically focused. So it was really cool to dive into those worlds and learn even more than I already knew. Apollo 11 proved a dream come true, as it got to combine my two interests of science and music. For this project, we did a couple of test screenings at the National Air and Space Museum at the Smithsonian in D.C. We got to sit there in a theatre next to Michael Collins and his daughters. The guy who was in the rocket we are watching on this massive IMAX screen is right there, and we got to ask him about it afterwards! Mark and Rick Armstrong, Neil's two sons, were at the screening and we got their input too. We also got to meet Buzz Aldrin in Switzerland - the documentary was given the Stephen Hawking Medal for Science Communication at the Starmus Festival. We got to meet him and most of the Apollo astronauts, Brian May from Queen, Brian Eno and Peter Gabriel. Hans Zimmer was there also. It's funny to see all these people act so cool and then you watch Buzz Aldrin walk into the room and everyone turns into little boys! They want to meet him, and everyone's like "that guy was the second guy ever on the moon!"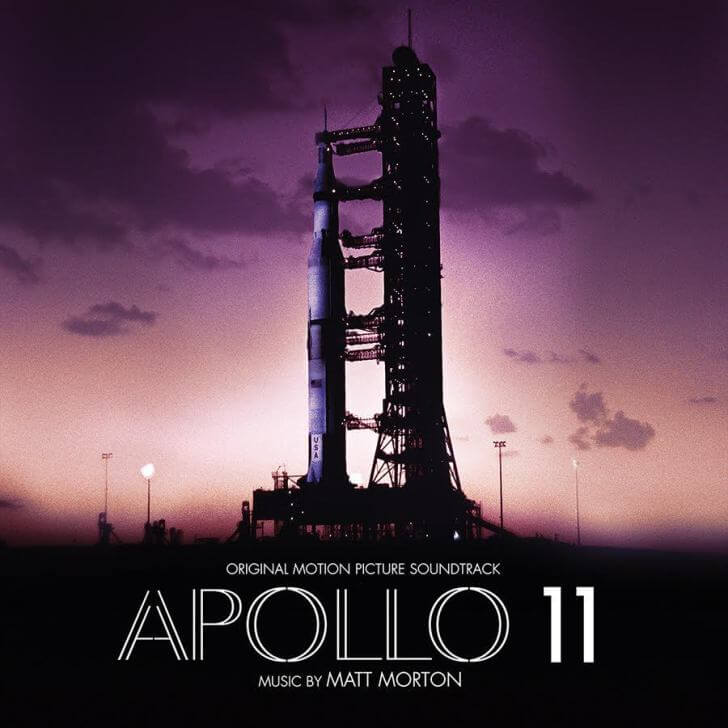 Does scoring a documentary present any unique challenges? 
That's a hard question to answer. This film to me doesn't feel very much like a documentary. There's no narrator, no talking heads, no reviews. Very little in the way of subtitles explaining what you're seeing. We very much took the viewpoint that the traditional documentary approach had already been done over and over. There have already been a lot of great documentaries about it like Moonwalk One or For All Mankind. Our approach was, 'keep in your head that this is almost like Dunkirk in space.' You're getting dropped in the middle of history, and you're experiencing it in real-time with all the fear and apprehension and all the not knowing what's going to happen next. We want you to feel that just like it was a feature film. 1917 or something like that, where you're experiencing history. We want you to forget that they come back safe. Because nowadays it almost feels like it wasn't a big deal. We know they got back safe, and we didn't lose anyone in space. People forget how dangerous that was. How unsure they were that it would work. It was mostly analogue technology, built by hand.
My main direction on the music was trying to underline how many things could go wrong. And also trying to emphasise the importance of the mission, because people forget about the historical context of Apollo 11. It's not just one of our greatest accomplishments as humankind. If aliens are watching us and tracking our development and life on Earth asking 'okay, what stage are they at now?' this is a significant milestone. For life to evolve just to the point of having conscious thought is huge, but to then have the technological ability to leave the planet and go step on another one, and then return safely, has to be up there with the first time a being walked on dry land. It's not just about 'wow, look at what we Americans did' or even 'look at what we humans did' but more like 'look at what life on Earth did.' We started out as single-cell creatures and now we're walking on alien planets. So when the next asteroid comes along like the one that wiped out the dinosaurs, we will have already colonised the moon or Mars or something like that. So even if we are wiped out for a few million years on Earth, we could live on. I think the moon landing is a huge accomplishment.
I didn't score Apollo 11 any differently than how I approach narrative or fiction films. Sometimes with documentaries, you get more artistic license. There are less cooks in the kitchen, there is less money involved, and if you get a director who believes in you and lets you run with an idea, it can be more fun to be on smaller projects. I think people have gotten used to documentaries being something of a 'lesser artform,' but I think it's really having a renaissance now. If you look at the top documentaries of this year or even the last five years, the production quality is just going up and up. I would like to dabble a little bit more in scripted stuff, and I do have a project here in the wings for when Hollywood can open back up. But I think these days, documentary is just having a great time. And with COVID going on, archival documentaries and animations are the only things they can keep making anyway. So this could be an even stronger year for archival documentaries as long as they were at an advanced enough stage for post-production.
Apollo 11 is your fourth feature film collaboration with director Todd Douglas Miller. Was it him that encouraged you to initially get involved with the project?
He and I go back a long way. We had a band back in high school. He was the lead singer and I played guitar. When we graduated, he went away to film school and I went to college where I started a rock band. He studied film and started doing commercials and stuff like that. The first film we collaborated on was Gahanna Bill (2001) - a few songs from my rock band were licensed to be in that. We did a film called Scaring the Fish (2008), but the first one that really got people's attention was Dinosaur 13. That went to the Sundance Film Festival in 2014, it was then bought by Lionsgate and CNN Films. It had a limited cinema release, then did really well on television and won an Emmy for Outstanding Science and Technology Programming. After that we did a short film for CNN Films and Great Big Story called The Last Steps (2016), which is about Apollo 17. So that is the missing link there, as it was our first space project. Based on the success of that, CNN gave us the nod when they saw the 50th anniversary of Apollo 11 coming up. Those are the bigger projects that are sort of the landmarks of our collaboration, but we've done a ton of short film stuff for all kinds of different clients.
I'd love to know how many hundreds of hours we have spent talking on the phone about films we like or dislike, scores we like or dislike, even down to what instruments I know Todd likes and doesn't like. Him sending music back to me with notes of what he does and doesn't like… that's how we work. Sometimes he has his hands in the music, or sometimes I'll send him music before he has even cut a scene. That happened a lot on this film, because we were waiting so long for all of the beautiful 70mm film to be scanned. It was being scanned on a prototype scanner - I think it was the only one in the world at the time that could scan the film in 16k - but they were having problems with the firmware and the programmers had to fly over from London to New York. I thought I was going to get a rough cut in April 2018 and I didn't end up getting one until October. In that whole time, I had no footage to score to, so I was just pre-scoring, using my experience of working on The Last Steps. So sometimes Todd comes up with the ideas first and I work to that, and sometimes it's the opposite. The fact that we have a musical connection that goes back 25 years is huge.
The score for Apollo 11 was recorded only with instruments and effects available at the time. Why did you decide to do this?
I came up with that while working on The Last Steps. That was similar to Apollo 11 as it was all archival, there's no narrator, and you're only seeing footage from the time of the mission or just before. Basically you're seeing 1972 for the bulk of the film. I didn't put any limitations on myself palette-wise or in terms of chronological musical history. I just used anything from the present and anything I had from before. As a result, you're hearing some very modern, clean sounds in there. In some instances it's really cool because there's a juxtaposition, but sometimes it's a bold but risky situation because sometimes the sounds don't age very well. I think films usually work better if there's a harmony or consonance between the visual language and the musical language. I think that score was a good one and it worked well with the footage. But when watching the final product there were times when I thought 'what if everything you were hearing and seeing was from 1972?' What if there was never anything to make you question that you were there and actually feeling it? So that was the idea, and with Apollo 11 I just thought it would be a cool experiment. I wanted the viewer to feel like there were no obstacles to experiencing and witnessing 1969, to the best of my ability. I had to use a computer to record with - if I was using a reel-to-reel recorder, it would just have been too much work. But as much as I possibly could I tried, instruments-wise and effects-wise too.
The first cue on Apollo 11 is called 'The Burdens and the Hopes,' and that came from a 49-minute improv on my Moog Synthesiser IIIc. I just hit record, and tried to make some weird sounds. I was kind of like an astronaut in the simulator, trying to figure out how it all works, asking 'what does this button do? What does that knob do?' I did 49 minutes of Moog and then 10 minutes on the cello. A different section of that 49 minutes is included as part of the 'Countdown' cue. The reason I chose to feature the Moog was that Apollo 11, and the whole Apollo programme, were the cutting edge of science and technology at the time. I wanted to find parallels between the technological advancements in aerospace and science, and advancements in musical technology that were letting people make new kinds of music. In the 1960s modular synthesisers were coming about and by the late '60s they were really starting to show their influence. There's a Moog IIIp (the portable version of the IIIc) on The Beatles' Abbey Road album. The synthesiser was really hot in '69, so I thought it would be the perfect instrument to feature on this.
It's cool for me watching the film knowing that, if someone had wanted to, they could have made every sound that I made for the score. It would probably have taken a little more time than it took me, but the sources - the actual tones and sounds you can hear - are totally authentic to the period.
What was your reaction when you watched the finished film for the first time?
I was at Sundance when I saw the film for the first time. I thought it was incredible. We still made some changes to it after the festival - I wasn't totally psyched about the mix and a few other aspects. But overall I think the film is an incredible achievement. I hadn't seen beforehand any of the colour correction that Will Cox was doing at Final Frame in New York, and he's just amazing. I don't think all of Eric Milano's sound design was in the film until then either. Experiencing just those two changes was just incredible. I think the film is a worthy continuation of the spirit of Moonwalk One (1972). I feel like it told the Apollo 11 story in a unique way, which is not easy to do when everybody and their brothers have had the opportunity to do that for the last 50 years! It was a great challenge for all of us to find a new way to tell the story and to make it new to people who either don't even know about the Apollo programme or know about it and feel like it is just old news. Like how each new generation discovers The Beatles, or how each new generation discovers Citizen Kane (1941), the classics remain classics. Apollo 11 was in the Apollo programme such an important event that the story has to be retold using new tools.
Even though we tried to make this very archival and historically correct and all of that, I think the way that I approached the composition and the overall tone are different from how a composer in 1969 would have done it. But I didn't do it like how a 1969 composer would have done it. I did it as a modern-day composer, but using the old tools. So you're still using the kind of language that a modern audience expects to experience when watching a film, but you're using the old tools so hopefully, you are able to bridge the gap between then and now. If I had scored it like a 1969 composer would have, or even if I wasn't involved at all and we just used music from the time instead, I don't think it would have had the emotional strength that it does. Because most of us weren't even born at that point. I wasn't - I was born in '77. So what do I know about writing music as if I was in my 30s or 40s in 1969? I think people can tell when you're faking.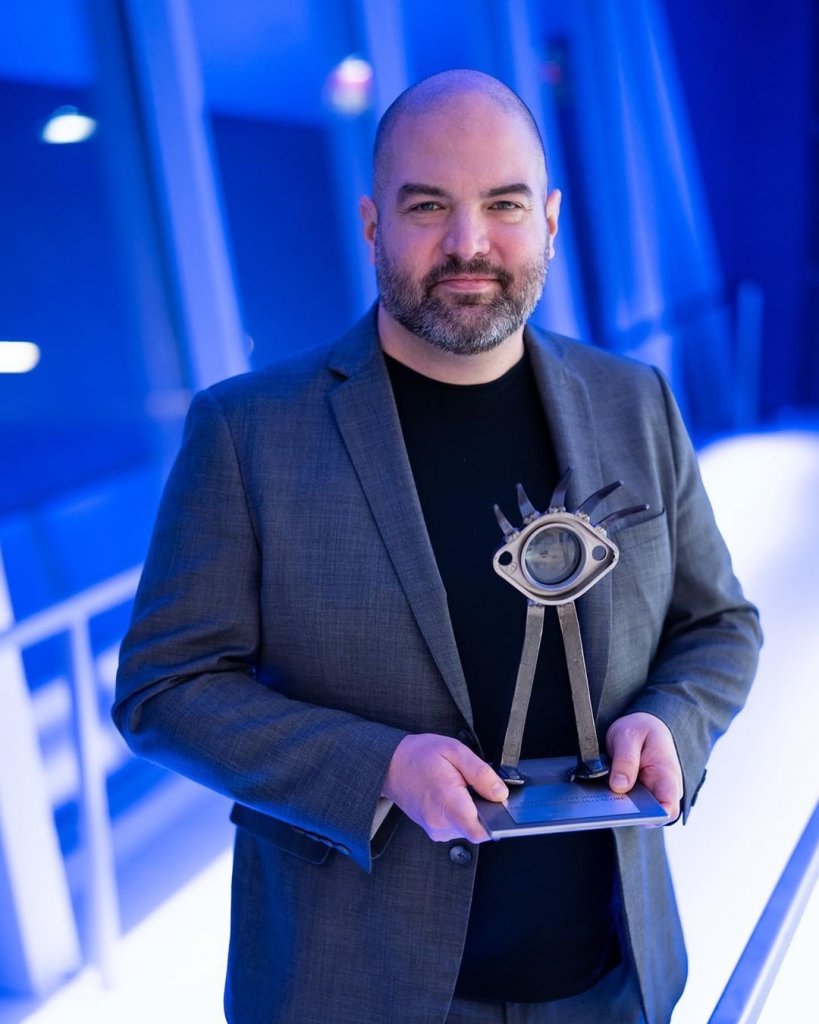 You have since won a number of awards, including Best Score at the 2020 Critics' Choice Documentary Awards. How does it feel to see your work receive this kind of reception.
It's really cool, and unexpected too. The Critics' Choice Award and the Cinema Eye Award… those two particular are really cool, because on the one hand one is from the critics, so the people who watch everything and so for them to like it means a lot. But the judges at Cinema Eye are our peers. The only people who got to vote there were other people that were nominated. I was awarded Best Score by other people who know how hard it is to make a documentary. So that's huge. I couldn't be happier. It was also its own reward being able to work on something like this. If you set out to make a score that pleases people, I don't think it works. I think that you make your best work if you try to make something that pleases yourself and you try to make something new. Although film scoring is a collaboration so you have to please all the people on the team too. I had to really fight for this vision of the score. Todd and I have a collaboration going back 25 years, and even he wasn't totally sure where I was coming from when I said 'I only want to use instruments from the time but I want it to feel modern.' From the outset of Apollo 11, I would record the sounds I was getting and send them to him. Little by little, he and the others like the distributors grew more supportive of, for example, adding synthesiser at this point and so on. So I had to really campaign in order to get my vision through. If I had just went with what was easy, I would have just made the 100th orchestral score for an Apollo movie. I had a different vision and I had to fight for it, but I had this voice inside of me saying that this was the right way to go. I put the extra work in and I feel like it paid off, but I wasn't trying to do what I knew would be popular or what would win an award. I just wanted to do what I thought would make me smile and almost giggle when I watched it.
Do you have any future projects coming up?
All I can say right now is that I'm working on a true-crime documentary score for a streaming platform. It will likely be out late this year or early next year. I was set to work on a scripted limited series for TV, but right when that was meant to start production was when Hollywood froze up. So that's kind of TBD, but the subject of that series is really fun. The third thing I have in the wings is Todd and I have worked for years together on projects and we're starting the next one. It will likely be the same team that made Apollo 11, Dinosaur 13 and all that stuff. We're in the beginning stages now. So right now I have a long-term project and a short-term project. The documentary I'm working on right now… I think people are gonna dig the music.
The APOLLO 11 Original Motion Picture Soundtrack can be bought/listened to by following the link here. You can read our review of the film here.