Features | Written by Ed Fortune 05/10/2018
Jonathan Green | BEOWULF BEASTSLAYER
Jonathan Green is one of the UK's most prolific creators of franchise fiction and adventure game books. The freelance writer's credits include Fighting Fantasy, Warhammer 40,000, Doctor Who, and Sonic the Hedgehog. He's also responsible for all sorts of steampunk, science fiction, and fantasy novels. His recent work has included You Are the Hero, a history of Fighting Fantasy, a Peter Pan/Lost World mash-up, and a steampunk adventure gamebook inspired by The Wizard of Oz. His latest project is the keenly anticipated Beowulf Beastslayer, and we caught up with him to find out more about this exciting Kickstarter project.
STARBURST: What's your elevator pitch for Beowulf Beastslayer?
Jonathan Green: Beowulf Beastslayer is a brand-new take on the Anglo-Saxon epic, re-imagining the events described in the poem as an adventure gamebook. Will you follow the course of events as laid down by the scops and skalds of old, or will you choose a different path and forge your own legend? Beowulf Beastslayer! A tale of heroes... A tale of monsters... A legend reborn!
Do you think the Anglo-Saxons would have done Beowulf as an adventure book had the idea been invented back then?
I wouldn't be surprised! Beowulf must have always been a very popular legend, otherwise it wouldn't have survived centuries of oral tradition to make it into the written form, thereby ensuring its legacy for millennia to come. I mean, if you were an aspiring Viking warrior, wouldn't you want to imagine yourself in the role of someone who is, effectively, a superhero?
Do we need to have studied the classics to enjoy this book?
Not at all. Everything you need to know is revealed as the adventure unfolds. However, if you have studied the original poem, you will hopefully appreciate the work that has gone into turning it into a gamebook whilst staying true to the spirit of the Anglo-Saxon epic. And even if you do know the legend inside out, that's still no guarantee that you will successfully complete the adventure at your first attempt.
How does this compare to your other work?
The writing style is quite different, as I have tried to reflect that of the original poem in my adaptation. It's not in Old English verse, but there is a lot of alliteration as well as frequent use of kennings. Anyone used to my adventure gamebooks, particularly my more recent ones, will recognise elements of game design as well as the high proportion of dramatic action scenes and set-pieces. So, in short, it should have a familiar feel, whilst also reading as something quite new – if that's not a total contradiction!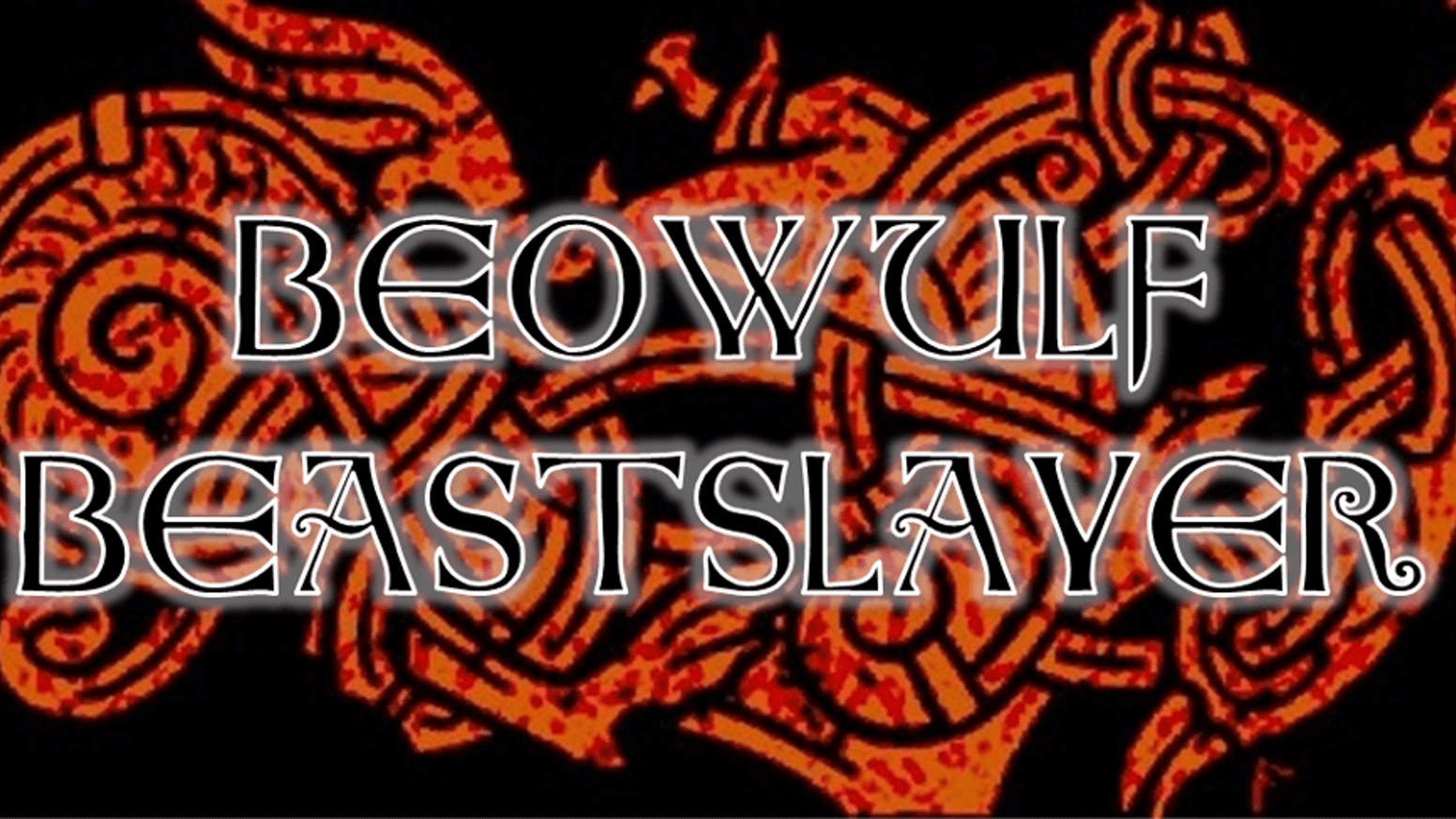 This project has been in development for a while. What took so long?
I first pitched the idea five years ago, buoyed up by the success of funding my first Kickstarter, YOU ARE THE HERO – A History of Fighting Fantasy Gamebooks, but before I actually started writing it. Dave Bradley, who was editor of SFX Magazine at the time, saw my mention of it on social media and interviewed me about it, which helped raise its profile still further. However, to cut a long story short, I then set about writing YOU ARE THE HERO, took on a full-time teaching post for three years, wrote Alice's Nightmare in Wonderland, quit teaching again, completed the quasi-trilogy of ACE Gamebooks to date (The Wicked Wizard of Oz and NEVERLAND – Here Be Monsters!), which brings us to the here and now, with Beowulf Beastslayer a third written and the Kickstarter to fund its publication launching on Monday, 1st October, at 9:00am BST.
Why are we still fascinated with the story of Beowulf?
Because Beowulf is the first superhero of the English literary tradition, but, at the same time, he is just a normal mortal man. He's not a benevolent alien, a transhuman mutant, or even a wizard. Everything he achieves is by dint of his honour, bravery, physical prowess, and battle-hardened training. All of this means that at the back of people's minds as they read the legend, or hear the poem recited, is the thought, "Maybe I could do that." And Angelina Jolie redefining the popular image of Grendel's mother didn't do it any harm either.
It was originally told orally. Will you ever take this gamebook to the stage?
Quite possibly. Professional theatre company and audio book production house Circle of Spears is already turning Alice's Nightmare in Wonderland into a theatrical experience, so why not do the same with Beowulf Beastslayer?
What will the art be like?
Phenomenal, because I am very fortunate to have secured the services of fantasy gamebook art legend Russ Nicholson, the man who brought the original Fighting Fantasy adventure The Warlock of Firetop Mountain to life, along with many others.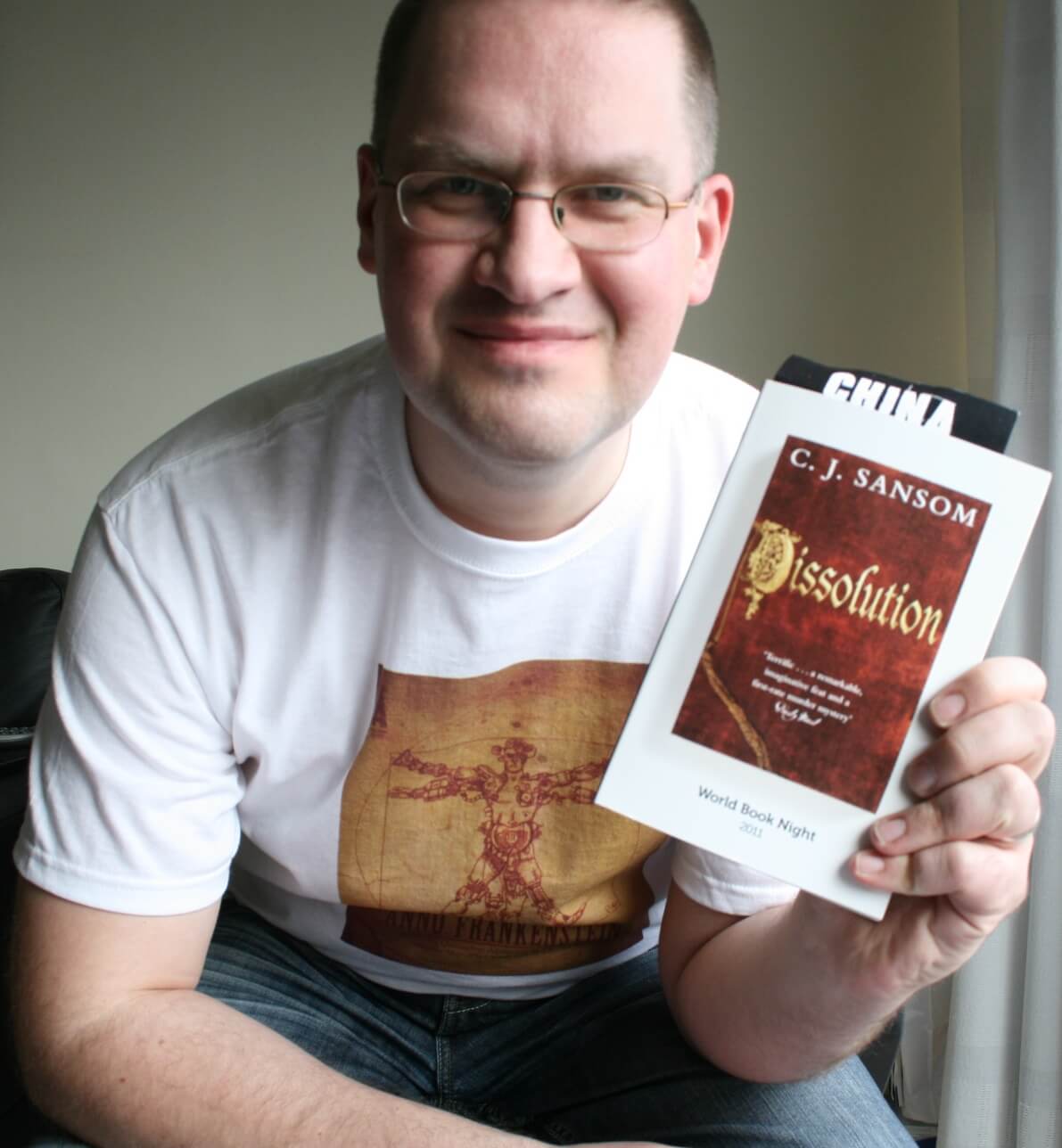 Why Kickstarter?
It's a great way to market directly to a core of passionate fans who absolutely love gamebooks and are proud to be part of a community that helps bring such projects to life. And for me, a gamebook wouldn't be a gamebook without the incredible illustrations, and, in these austere times of reduced publishing budgets, it's a great way to raise the funds needed to pay for some top-notch artwork.
What's next?
I have some other gamebook projects in the pipeline but I also want to write another of my YOU ARE THE HERO gamebook histories, but this time focusing on gamebook series other than Fighting Fantasy. I'm also writing more Scrooge and Marley (Deceased) occult detective mysteries, and I'd like to put together a new short story anthology as well.
What does the future hold for Fighting Fantasy?
That depends on whether the current generation of 9 to 12-year-olds take to the series as my generation did when we were the same age. That said, many of the original adventures have made the successful transition to the video game format, with the most recent release being Tin Man Games' adaptation of The Warlock of Firetop Mountain, which is now available for the Nintendo Switch. What I can tell you is that Steve Jackson is currently writing his first new FF gamebook in 32 years – the last one he wrote, Creature of Havoc, having first been published back in 1986 – and that there will be another Fighting Fantasy Fest in 2019. So watch this space!
You can find out more about Beowulf Beastslayer by clicking here.