Features | Written by John Townsend 13/07/2018
John Hannah | GENESIS
John Hannah is one of Britain's most adaptable and well-known actors. Having earned his big break as Matthew in Four Weddings and a Funeral (1994) John has developed a varied career starring in films such as Sliding Doors (1998) and The Mummy (1999), and television shows including the Spartacus series and Marvel's Agents Of S.H.I.E.L.D.
His most recent film Genesis is a dark sci-fi thriller full of political intrigue and questionable motives. John took some time to sit down with Starburst to discuss those themes, his career and voice his thoughts on how this film might relate to the times we're living in.
STARBURST: Genesis portrays quite a bleak future for humanity and the Earth. What message do you think the film is trying to get across?
John Hannah: I think we're living in a dark time in terms of the future, and what direction we're going in is up for debate. There's a lot of stuff in the mainstream press about technology and A.I., and who controls it and who are benefitting from it. I think that's an element of the film, which we have the potential to destroy the planet and we're led by these fucking muppets: May, Trump, Farage and all these Boris fucking Johnson twats. If they all get their way, then the future certainly is bleak. The film's perceived as part of a trilogy, so I'm sure that Bart and Freddie (writers and directors Bart Ruspoli and Freddie Hutton-Mills) will be trying to direct it into a more positive, active way of contributing. It also touches on the individual and being able to take responsibility for your decisions and also the responsibility for the decisions being made on your behalf. I think that's a little bit of the Brexit thing; everyone just read the side of the bus with the fearmongering, and we've gone down this route that, for me, is a dead end for the future and for young people.
The A.I. is key to the film's story but really Genesis is about the character's around that central premise, how they develop, and it seems to be trying to get the audience to make their own minds up.
I think that's very much it. People often dismiss sci-fi as some space opera or just something with effects, or some sort of free-association fantasy of what a world might be and what creatures might be in it. But near-future sci-fi is very much dealing with real issues, and most of the major issues that have impacted on our planet have been technology based, whether you think of the loom or the Toe Puddle Martyrs (six 19th-century agricultural labourers largely responsible for the birth of trade unionism) or the industrial revolution, mass industrialisation; it's always been technology that has created this friction and the one element in all of it I think is who has been in control of it and who benefits from it. With Brexit again, you have to ask who are benefitting from this, and it looks like people like Boris Johnson and international catalysts who'll be working in a less regulated environment.
You clearly have strong views on this, and I wonder how much of that enters your decision-making process when choosing a role, asking yourself 'is this a message I want to be a part of?'
Not consciously I don't think, no. I tend to respond instinctively to the material. I try to put myself in the position of someone going to the cinema or sitting watching this program or another on television, and what they would get from it. And then when you start working on it, it's the beginning of a journey where that journey is about discovering things yourself. It becomes something that nobody expected, and I think that's a good thing. If the writers and producers and directors get exactly what they thought of at the beginning of the process, then I think it's kind of failed. On the other hand, if they get something that's surprised and delighted them and satisfied them from where they set out then, I think that's a success. For Genesis, I think there was an organic development where the story is, although Bart and Freddie might tell you different and they probably would!
I wanted to pick up on your point about responding to the material as you've had an extremely varied career, but most recently it's on television that you've had the greatest success and are probably best known. Do you have to change as an actor in how you approach a small, independent film such as Genesis when you've just worked on Spartacus or Marvel's Agents Of S.H.I.E.L.D.?
I've always said that regardless of what the project is, from an actor's point of view you do the same thing regardless. Whether it's a multi-million-pound production, or a network television show or a little independent film, what you do in front of the camera remains the same. The discussions and the ability to influence what's coming around the corner on a small budget is more organic. With the Americans; it's a business, and they run it like that, and that's great. You can go off and be a part of something that's bigger than any of us as individuals, or you can mix it up on an independent film and be a part of that and in the discussions.
So you have no particular preference?
I try not to over-think it. I have a look and go and meet the guys and have a chat and go from there. Sometimes the reason it appeals or doesn't is because it's similar to something I've just done. It's never been about career management, more cherry picking whatever's in front of me.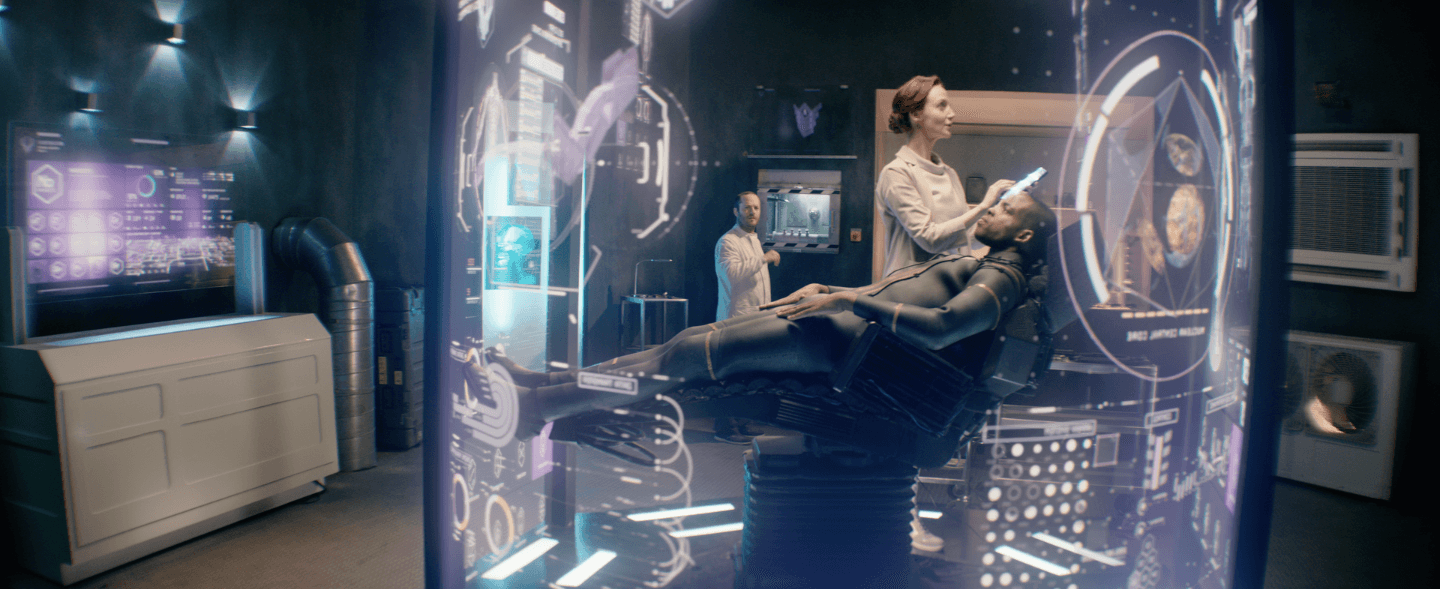 We wanted to go back and ask about Rebus. Your version was very different to the Ken Stott version, being much darker and I'd read various things about why you left the role. Is it something you have fond memories of or think could have been done differently?
I have fond memories of doing it, but I never thought I was right for the part. The production company I was involved with were in the process of picking it up, but the company who owned it wanted me to do it. We wanted Peter Mullan to do it, but at that point, Peter hadn't then won Best Actor at Cannes, so they pressed me, and I was seduced by the fact I really liked the material anyway. So you take a chance because that's what you do or it's all a bit boring. But I don't suppose I was ever really right for it as I was a bit young. Ian Rankin said I was the same age as the character was when he started writing but I guess people just get an idea in their heads.
In your career, is there something that perhaps didn't get the exposure it should have done, such as Circus or one of the smaller projects you've been involved in?
Circus is an interesting one in that I thought it was a brilliant, brilliant script by a young writer called Dave Logan but it was ruined by the director and two young producers who at that point were more interested in having the money to make the film rather than actually make it. They saw it as a business and wanted just to get on to the next step. They were just interested in money. They let the film down. No-one sets out to make a bad film, but sometimes it just happens.
Genesis is released on DVD and VOD on July 16th.