Features | Written by James Perkins 14/02/2019
Jessica Rothe & Israel Broussard | HAPPY DEATH DAY 2U
STARBURST has a feeling of déjà vu as we get the lowdown on HAPPY DEATH DAY 2U from the film's stars JESSICA ROTHE and ISRAEL BROUSSARD…
STARBURST: How was it getting back into the character of Tree/Carter for you?
Jessica Rothe: It was amazing and completely terrifying! Shooting the first film was an unbelievable experience because we bonded as a cast and crew and Chris Landon (the writer/director) was our captain. He is such an intelligent, generous, and kind human being that he set the tone on set and challenged everyone to be their best version of themselves. So when the opportunity for the second film came around, I was so excited to get the band back together again. But I was nervous because sequels are tricky and it's easy to sit back and do all of the same things as the first one, but that can create a boring film. I have to commend Chris for saying we can't do that; we have to turn this thing on its head to make it crazier and funnier and more emotional and continue evolving the world and expanding it. Once we put the focus on that, I realised that it's just a continuation and I don't have to replicate anything, and I can expand on what I did before.
Israel Broussard: It was little difficult, to be honest - Carter had such a happy-go-lucky vibe that I was worried the energy wouldn't match from the first one, especially because of the continuity and starting the story from the next day. But once I got that out of my head and we started shooting, I fell right back into being Carter. It was super fun in the end.
It was a great choice was to have your character called Tree, meaning that her growth over time works on another level.
JR: Exactly! Chris is great like that. There's also the joke about if a tree falls in the woods does it make a sound. Tree is in a metaphysical quandary, and I think another reason people connected with the film is she turns into such a badass and seizes her own destiny without having to wait for someone to save her - it doesn't mean that she doesn't need help or that she won't ask for help, but she's not the kind of person to run away from the killer. Blumhouse has been doing a great job with helping genre films with female empowered characters and leads - for example, look at the new Halloween movie, it had a purely female-driven protagonist story. I think that audiences are really ready to see that.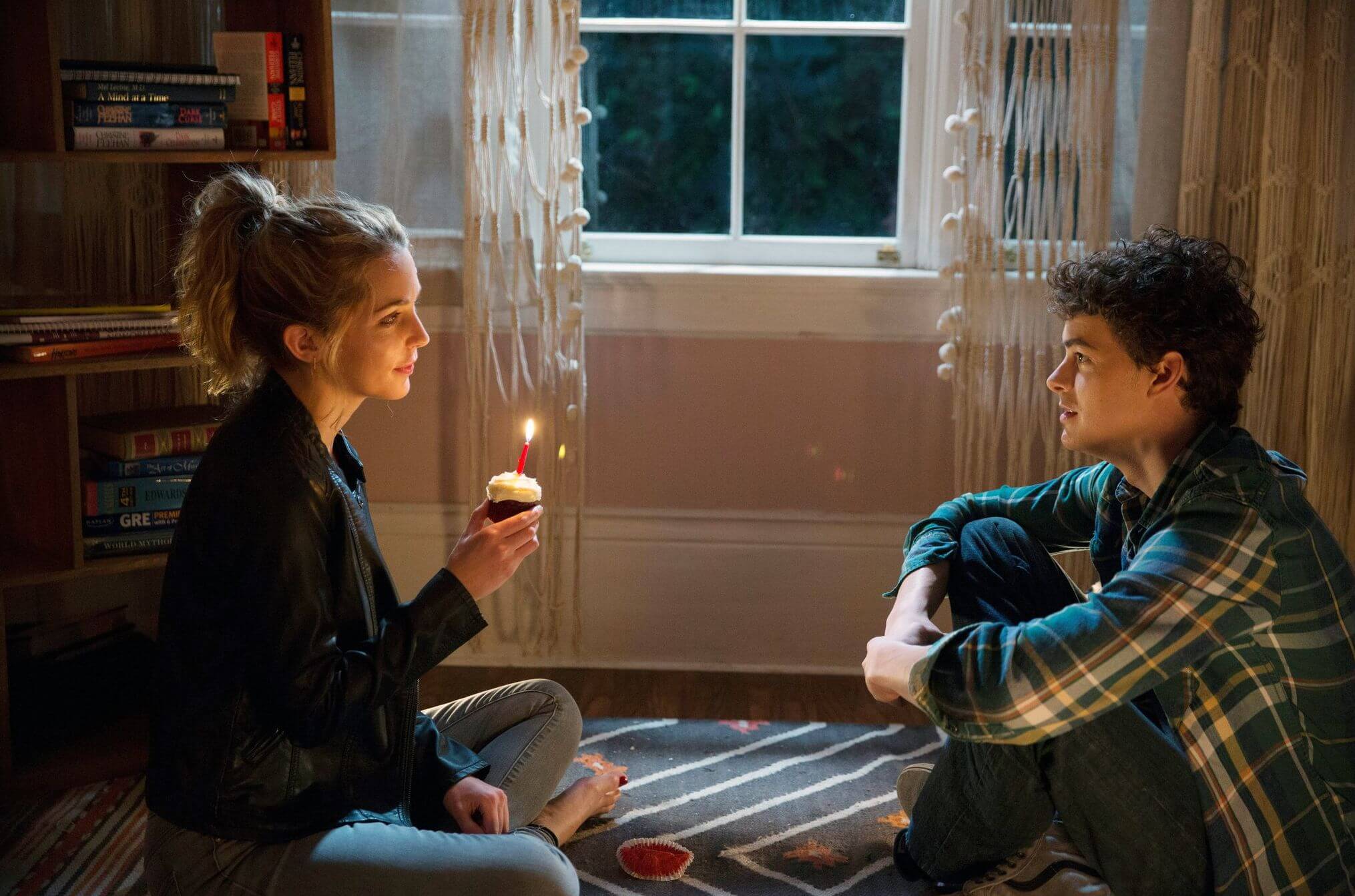 What are some of your favourites scenes (or more specifically, deaths) that you shot across both films?
JR: There is truly a plethora of fun and strange deaths that Tree has. There was a time on set that the game of the day was "What are all the weird and creative ways that we can kill Jessica?" [laughs] which was a very funny but morbid game. I loved shooting the skydiving scene in HDD2U, which was a reshoot; it was added after we had wrapped the second film. Chris had wanted to do and wasn't sure if it would work, but once we did it, he said we have to use that. It was so much fun, and our costume designer nailed the bathing suit, and I got to do a trust fall, in which I fell kinda far. The electrocution death was also a lot of fun, that hairstyle was all my hair and lots of hairspray. These weren't death scenes, but I also loved filming the scenes with Tree's mum in the second film because they were emotionally challenging. They had a different energy and it as fun figuring out how to balance that with the rest of the film.
IB: I had fun re-watching the first one, and with this one, I had read the script but had no idea on how Chris was going to execute it. The dorm room scenes were always a lot of fun; in the second one, specifically, I loved the scenes with Tree and her mum. Almost every time I saw that I would tear up. That definitely gave the movie what the first one lacked, which was pure emotion and we did it while maintaining the main concept. And, of course, the skydiving scene [laughs], it was so much fun to film.
HAPPY DEATH DAY 2U is in cinemas now and you can read our review here. Read more from our interview with Jessica and Israel as well as director Christopher Landon in the latest issue of STARBURST #458 - on sale now.