Features | Written by Andrew Dex 03/05/2021
Jeffrey Wright | NO TIME TO DIE
After making his debut as Bond ally Felix Leiter in 2006's groundbreaking CASINO ROYALE, JEFFREY WRIGHT now returns to the character for the third time, the first actor to do so. STARBURST talks with him to reflect back on his experience as this iconic character, while finding out what we can expect from the highly anticipated NO TIME TO DIE…
STARBURST: You're a huge fan of how Jack Lord portrayed Felix Leiter in Dr. No; why do you think that his take on the role was so special to you? 
Jeffrey Wright: He was just so magnetic and slick. As well, he was my first introduction to Felix. He is the first footstep that I discovered as I was in the woods looking for the character myself.
When originally preparing for the role in Casino Royale, how much influence did you take from Jack Lord's approach, and overall how did you yourself go about getting ready to play Felix? 
I don't think I really reached out to his portrayal in that way, aside from asking if I could wear sunglasses at the poker table. Beyond that, it was just about trying to be as absolutely cold and cool as humanly possible, which is what the Bond audience will generally ask for. Also, I tried to create Felix in relationship to Daniel's Bond. Daniel brought a new type of legitimacy and authenticity to the character. We pushed the storytelling and the franchise into new territory. One of the things that was important for me was to emphasise the glamour less, which maybe Lord for example represented, and focus, to a larger extent, on this being a guy that the audience can absolutely picture in their head, laying incognito inside some intensely seedy, but necessary environment. Being functioning, and surviving, and being adept. Getting the job done. So yeah, we live within the same franchise, but to some extent, it's inside a different world.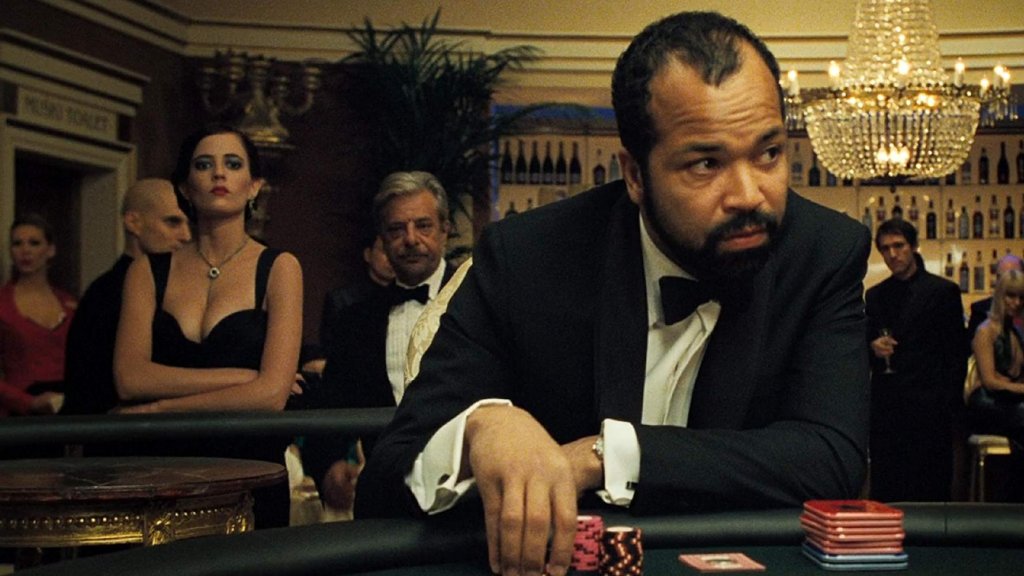 Quantum of Solace was the last time you appeared in the James Bond universe. What was it like to actually be back on a Bond set after some time away? How were those first couple of days on No Time to Die?
It was like being back in the band for the new tour! It's like we'd taken a couple of tours off, and we were now back at it. It was great! We didn't miss a beat or a note. The first days were down in Jamaica, and it just felt great to be back. I had forgotten how much I enjoyed working with Daniel, and how much I enjoyed being on a Bond set, which is a really welcoming, obviously demanding set, but at the same time, it has a real laid back, humble energy about it. The expectation is that everyone knows what they're doing, does it well, and is given space to do that. As well, the Bond franchise is a family business. What audiences might under-appreciate is that there's a real sense of warmth about the whole affair. It just felt like I belonged to that moment.
This is your third time playing Felix, so when it comes to the character's story arc, did No Time To Die feel like a full circle acting experience, especially as this is Daniel Craig's last film as James Bond? 
Well, as it's Daniel's last, I was certainly looking forward to the invitation of coming back, to round out Felix's time with him. I don't know if we came full circle, but we definitely keep extending the line. From Casino Royale into this one, there's obviously a continuation to the story that's being told.
You're the only person to play Felix for the third time; did that fact have any sort of effect or even add pressure?
It's hard not to be aware of any of this when you spend any time on social media! I didn't think about that for one second while being on set, because you just don't have any time or space to be thinking about things like that. You're pretty much focused on the job at hand. On a Bond set, at times, if you're not focused on the here and now, you can end up being pretty jacked up real quick if you're not careful! It's like when I used to play sports at school, they'd say "Boys, don't bring your newspaper clippings to the field! Those articles praising you, don't bring them inside the huddle!" That's how you get disappointed really quick.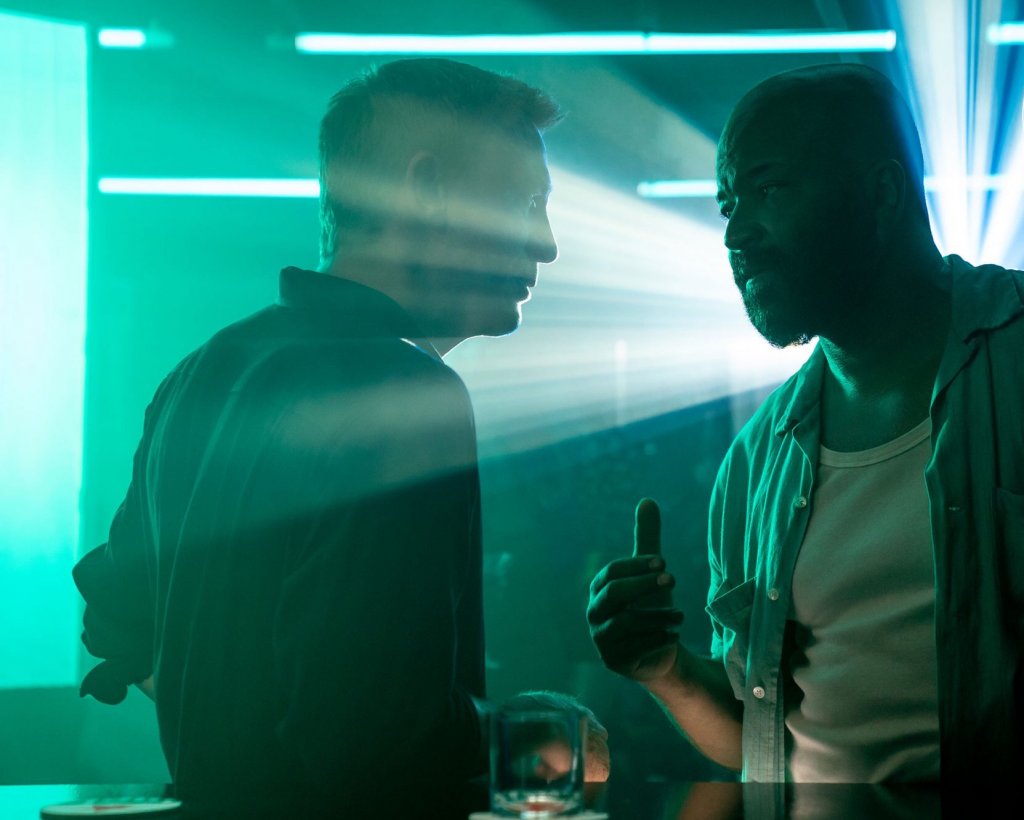 Director Cary Joji Fukunaga has worked on a diverse list of projects; what was he like to work with on No Time To Die?
Well, Cary has a very quiet energy on set really. He's clear, he is in the moment, and he adapts as necessary. He's also multi-tasking at times in ways, which I noticed, that were really remarkable. He would be filming a scene with us, and there's another second unit scene that's happening with a couple of hundred characters. So he'd be watching that unfold on a series of monitors, as he is watching the scene that we are filming on another set of monitors! He was juggling a lot of plates, but he was doing that with a great deal of clarity and vision, self assuredness, and a sense of ease. He's a great collaborator.
No Time To Die doesn't pull from Ian Fleming's work directly, which has only been done a couple of times. Can you tell us how you think the returning writers, along with the addition of Scott Z. Burns and Phoebe Waller-Bridge, have approached the script, and how you personally think they've made it stand out? 
What audiences appreciate about the Bond films is that they're fantastical, but at the same time they're grounded in a contemporary way. They are relevant, but at the same time escapist. I think that this film is a continuation of that. With it being Daniel's last film, it was shaped in such a way that's befitting of that. Within the canon of Bond films, I think for several reasons, those included, it's going to have a creative space.
Ultra-tough question time… What has been the most rewarding scene to do while playing Felix Leiter over the course of three films, and why?
In Casino Royale, that encounter with Bond on the stairs in which Felix reveals himself. Because it was at that point where the character – for me, and for audiences – worked. If that happened at the beginning of the journey, then it's a good thing! So I'd probably say that one. It was in many ways the introduction of Felix in this new body. Fans really dug it, and it was also a turning point within the course of that story.
Straying away from Bond for just a moment, our readers would never forgive us if we didn't mention Westworld. With such a complex production, how do you find working with so many different directors? Are there any that you've learnt more from?
Well, I don't know if I could quantify it like that, as we have a raft of really talented directors. I learn from each of them in different ways. Jonah's [Jonathan Nolan] directorial hand flies over most of the work that we do, and he is a fascinating person to work with. There are thousands of moving parts within Westworld, happening over multiple timelines, and happening in multiple zip codes, even just out in say, Los Angeles, at any given time. There are thousands of people who are collaborating, conspiring to make this show happen. So, as you must expect, shit happens, on multiple timelines, as we are working. I've never once seen him – and there are things we are not even aware of that are affecting production – publicly dismayed. I've only ever seen him try to take whatever challenges or surprises that come his way, and convert them into assets for the process. It really is remarkable. Not only the quality of leadership and directing, it also speaks to a way he glides through life. He's a wonderful leader in that way.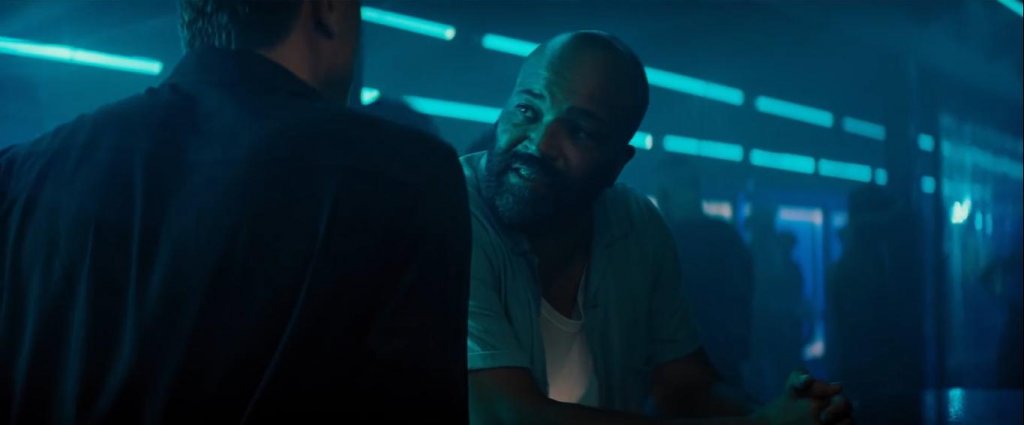 Finally, and coming back to Bond, how would you say No Time to Die stands out above the rest?
Lashana Lynch is in it! I was watching the trailer, and she is seriously balling in this. There's more Felix, too. And it's Daniel Craig's last appearance in the greatest film franchise that has ever been done. You've got to get in there and see what that's about!
NO TIME TO DIE is scheduled for release on September 30th, 2021.
[This interview was originally published in STARBURST issue 470, March 2020.]