Features | Written by Nick Spacek 06/06/2018
Jeff Russo | LEGION
In just a few short years, composer Jeff Russo has become the go-to person for genre scores. Beginning with the first season of Fargo in 2014, Russo has since scored the likes of serial killer drama American Gothic, Discovery, the latest instalment of the Star Trek franchise, all three series of creepypasta anthology Channel Zero, and the psychedelic FX superhero series, Legion. We took the time to speak with the composer about how he works and swaps between so many different tones.
STARBURST: Especially with the likes of Fargo and Channel Zero being linked thematically, but not necessarily plot wise, how do you make everything work? I assume it has to be a big production, in terms of everything being different each year, but trying to maintain a consistent vibe.
Jeff Russo: You know, it's interesting; I try to think of each individual season as another chapter in the same book. The thoughts behind my choices are the same, but the choices need to feel unique to each season. With Fargo, it was a matter of finding the same melodic motifs for the new characters. We never really reuse any of the previous themes from the other seasons, so each season can have its own identity.
I treat Channel Zero the same way, which is to create a new palette, but to approach it in the same way every year, because the vibe of each of those individual seasons is similar, but the story for each is different, and the way the stories are told are different, so I have to think of it in a unique way for each season.
Was it tempting – especially with Fargo's second season – to maybe use some of the thematic elements for Alison Tolman's character, Molly, when you were composing for Patrick Wilson's character, which was her father, Lou?
Well, they're very different characters, but the main through-line is the tone. The other through-line is the main show's theme, which I would bring back into each season. But, I needed to treat them each as discreet character pieces. I tried to look to see if I gave them each a little bit of that theme, and it didn't work. It just felt wrong, so I went back and had to rewrite new themes for everything.
It seems like shows such as Fargo or Legion – Fargo, more so – use quite a bit of pop music in them. Are you aware of all of this when you go in to compose?
I work closely with our music supervisor and our show runner to figure out how I'm going to get in and out of 'score goes into song' or 'song goes into score' and how that might work, so I am part of that conversation. I do need to be a part of that conversation in order to figure out how to deal with that, but that's about the extent of my involvement.
Between the most recent season of Channel Zero, along with obviously Legion, you've become quite good at scoring madness. What's the inspiration for that?
That sort of happened accidentally. I'm not quite sure how I came to channel that, as I don't consider myself to be completely mad – although there are days that I have where I feel like I've gone completely mad. The idea is to approach it from the perspective that I am not aware of. I've read a lot about madness and what that can mean, from an aural perspective. I've done a little bit of research.
When I went to do Legion, Season One, I read a book called Hallucinations, and it described how audio hallucinations can be just as profound as visual hallucinations, and I try to incorporate that into how I construct a soundscape for a score that relates to that sort of idea, and I apply that same sort of knowledge to Channel Zero, as well.
When the score for Legion was released, we were obsessed with Seeing Things/Hearing Things, and put it on a lot of Halloween mixtapes, because that piece is just terrifying.
I wrote a lot of that music based on that first script – which is a lot of how I approach writing music for a story, which is to take the story and sort of apply how it makes me feel when I read it and apply that to what I'm writing. That particular piece of music was one of those things where we talked a lot about not wanting to give away whether or not our main character was in reality or in a hallucination.
I wanted to be able to slip back and forth between reality and non-reality, and in that particular piece of music, I was envisioning how I was writing it as I was writing it, and trying to flip back and forth between what it be like to not know the difference between reality and a hallucination. That was kind of the basis for the entire score: how do I make the score in a way that is not telling you what is real and not real, and let you slip back and forth between the two.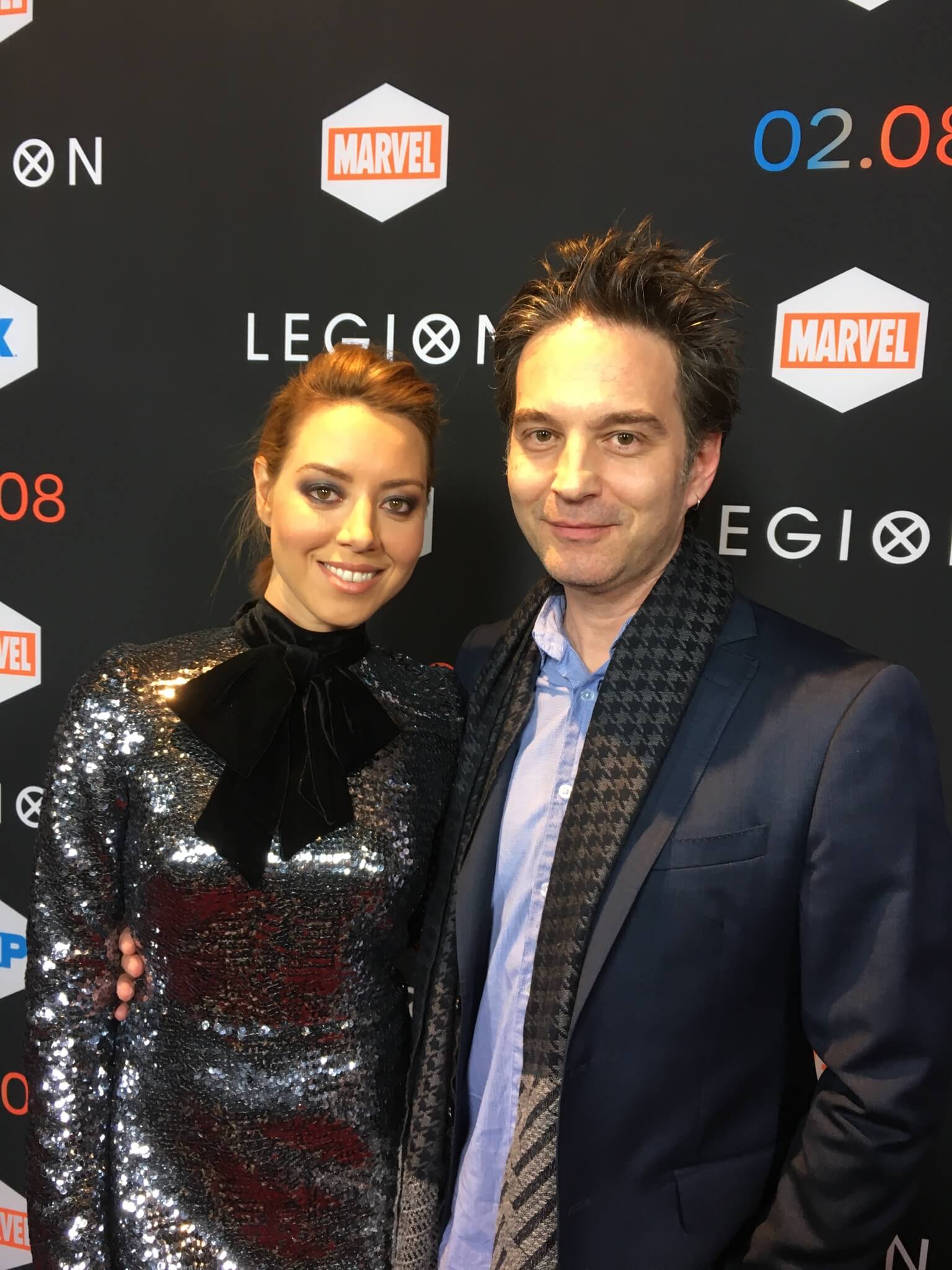 That's a pretty fascinating idea: trying to not tip the plot via the music?
Well, our thought was, if the main character doesn't know what's real and what's not real, we wanted to invite the viewer to also experience it in the same way.
You've gotten a couple of high-profile, straight sci-fi gigs recently – most notably, Star Trek: Discovery and Altered Carbon. In terms of Discovery, what is the approach one has to take with a 50-year-plus franchise?
That's definitely standing in the shadow of giants. It was terrifying when I first thought about writing music for that franchise: wanting to live up to those predecessors and also wanting to create something that was unique to our version of the show. It's a really tall task, but in the end, I felt like what I needed to concentrate on was music.
Like, what's the melody for this character? What's the motif, here? How do I make this feel classic and yet, new, in our show? It was a terrifying task, and I got more and more comfortable as the first season went on. Certainly, in Chapter Two of the first season – Episodes Ten through Fifteen – where I got to spread the musical wings, so to speak, with the Terran Mirror Universe themes.
It was really difficult and really terrifying, yet thrilling at the same time, because I've been a Star Trek fan since I was a kid. Never in a billion years did I ever imagine myself writing music for anything that had the words Star Trek in it. It's still something that I look at and I listen to the music for it, as we put together the music for Chapter Two, and I'm still totally blow away that I've gotten to write music for this franchise. It's just unbelievable.
Legion is currently airing Tuesdays at 9pm on Fox UK.