Features | Written by Hayden Mears 04/06/2020
Jason O'Mara | JUSTICE LEAGUE DARK: APOKOLIPS WAR
Actor Jason O'Mara has been the animated Batman for the better part of a decade, but in Justice League Dark: Apokolips War, his take on the Caped Crusader has never felt fresher. From having Batman cry (see our interview with screenwriter Ernie Altbacker for context) to expressing other emotional aspects of the character that we haven't seen before, O'Mara stays true to Batman's essence while playing with some fun 'stretching' that adds new dimension to an already complex icon.
We were lucky enough to get some time with O'Mara, who brought us up to speed on what's shakin' in the DCAU (DC Animated Universe).
STARBURST: Could you give a brief synopsis of the film so that readers who haven't checked it out can tune in? What's going down in the DC Universe?
Jason O'Mara: Suffice to say that Darkseid has become so powerful now that it's going to take the combined strength of the Justice League, Justice League Dark, Teen Titans, and Suicide Squad to go up against him. He will be corrupting various characters from the inside. So some members of these groups and organizations will be turned against each other. For me, it is the climax of 13 films I've been in. You can binge watch the entire thing, almost 30 hours' worth of story, and there is a sequential order. Of particular interest to me is Batman's relationship with Damian Wayne. That also comes to a head. There were times when they have been working together and getting along and times when they haven't, and Damian has kind of gone off and done his own thing.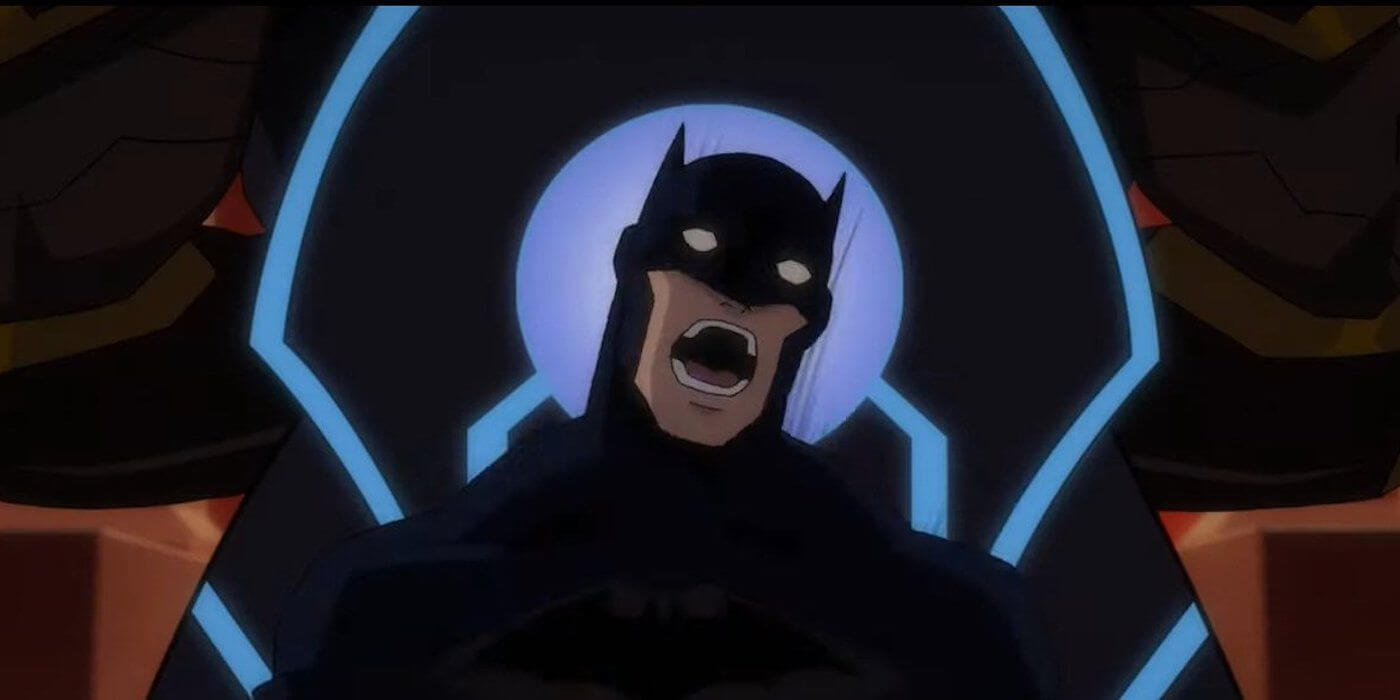 This is the final leg of the journey, the culmination of the story. We wanted to circle back to what you said about how your Batman has interacted primarily with Damian. Mixing influence with innovation is a necessary part of creating new art or giving new voice to old art. When you first started playing this character, how difficult was it to honour and retain the essence of Batman while still putting your own stamp on the character?
It was a real challenge at first just because Batman has been played by so many great actors, so many different media over the years. I believe that Batman is a character that's larger than any of the actors who play him. We all have our favorite Batman actors but t's about serving the character. So I had to try to put aside any Batman I had been influenced by and find my own voice. One that spoke to me.
That sounds really challenging…
As the father of a boy myself, I was able to bring out my own experience as a father, which I think helped. As it's gone on, I feel like the voice has become more natural to me. It has come a little closer to my own. It's a tall order for any actor to come into that kind of role but you have to put aside everything you know about a character like that.
What makes Apokolips War so compelling? What will fans love most?
I think that the story twists will be the most engaging cinematically. The story twists, and then it twists again… and then it twists again. I think that's what fans will find most engaging and pretty shocking.
JUSTICE LEAGUE DARK: APOKOLIPS WAR is available now on digital download and on DVD and Blu-ray.