Features | Written by Batman 08/08/2019
Jason O'Mara | BATMAN: HUSH
Having first voiced the iconic Dark Knight back in 2014's Justice League: War, Jason O'Mara is now back for his tenth outing as the World's Greatest Detective in Batman: Hush. An adaptation of Jeph Loeb and Jim Lee's fan favourite comic book arc, O'Mara's Batman is being attacked both in and out of the cowl as a mysterious new villain rears their head. We sat down with Jason to discuss the movie, his approach to voicing Bruce Wayne and the Caped Crusader, introducing a more vulnerable side to Batman, what makes this beloved character so special, and a whole lot more.
STARBURST: This is now your tenth movie voicing Batman. Did you always plan for this sort of longevity or was it just a case of taking each movie one at a time?
Jason O'Mara: It's always a shock to me because I've only ever signed up for one movie at a time. It's just sort of mounted up over the last seven or eight years. It's kind of hard to believe the fact that it's been ten. I've always thought each one would be my last. I always presumed I wouldn't be asked back for the next one, but they always keep asking me and of course I keep saying yes. It's just been a thrill. For it to be ten, it's very strange. I never thought I'd be one of those Batman actors – one of those actors that played him multiple times.
When approaching the character, how do you handle differentiating between the two sides of Batman and Bruce Wayne?
Well, that's changed and evolved. It used to be very clear when he was Bruce Wayne and when he was Batman, so it was a lot more straightforward. I worked with Andrea Romano initially on both of the voices, and now I work with Wes Gleason. Wes and I felt that in Hush the lines between Batman and Bruce Wayne become blurred – mostly because he's so emotional as Batman in this movie. He's being pushed so far by Hush and all the other villains, that it just didn't seem right. And he's also falling in love with Selina Kyle. You can't really have Batman in his cape and cowl and with his disguised voice be a lover and a father and all these other things. I think for the first time – the first time I've ever seen it, anyway – there's less of a distinction between Bruce Wayne and Batman in this movie.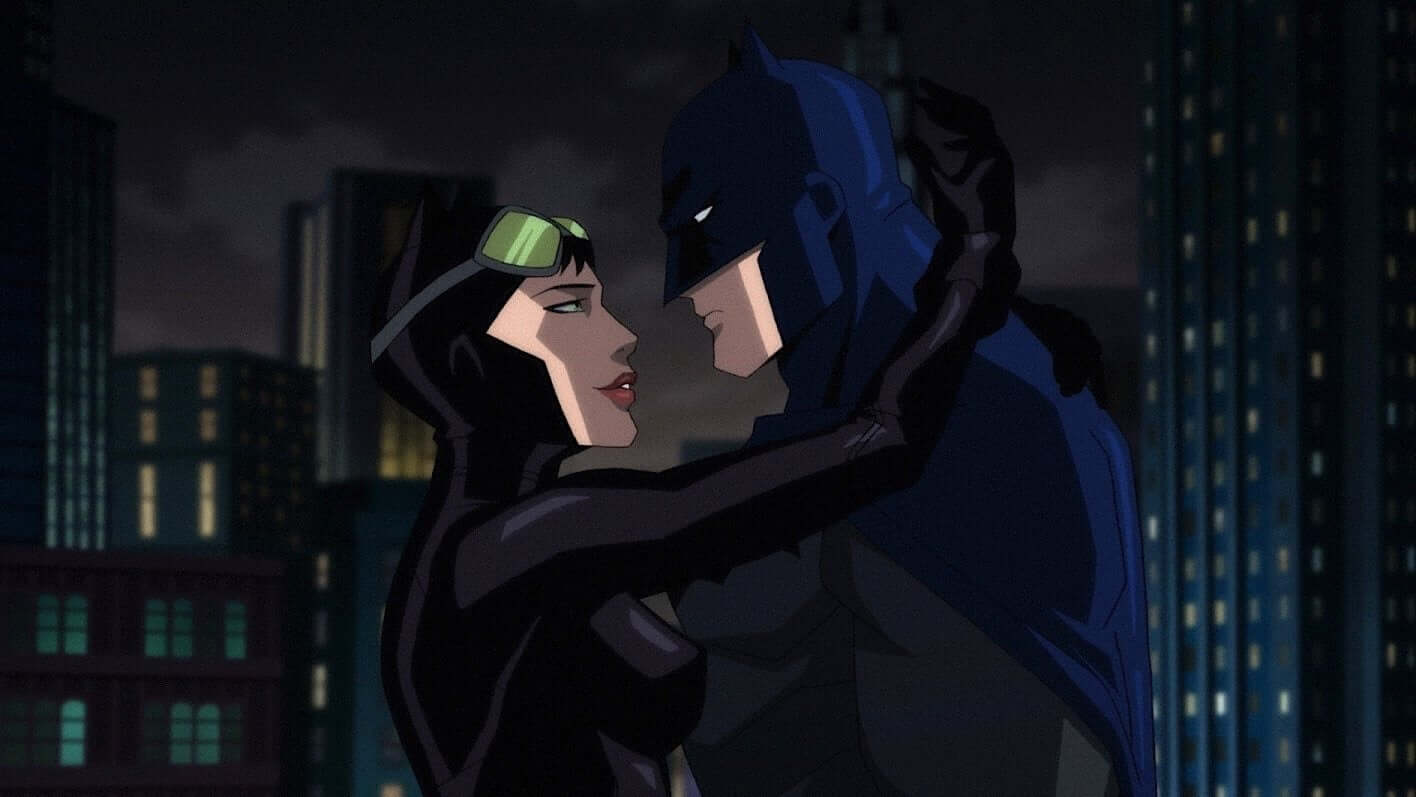 Bar some of the earlier movies with Damian Wayne, this is the first real time in this canon that we get to see Bruce let his guard down. Was that a challenge to showcase that softer, more vulnerable side of Bruce Wayne?
Totally. From Batman's point of view, I think the film is about him trying to figure out how far he's willing to go for his principals, for his code, and whether he can decide if he's capable of doing all of the things that he should and could do – like be a lover to someone or to get to the bottom of these extremely complicated case, take on all of these villains, and lose a friend. It's whether he's able to be pushed to the edge of his own human emotions, which is something that we don't really talk about when we talk about Batman. And it's whether he can come back from that in tact morally. From his point of view, it's about struggling with all of that stuff. I don't think you usually see that as much with your usual Batman. It feels like new ground, it feels fresh, and I feel very flattered and honoured that I was trusted with Batman in that way.
Were you familiar with the Hush comic book arc before the movie?
I was, yes. It was one of the better-known of the more recent comic books, I feel, and I'd always hoped they'd do Hush. I did not know or even presume that it would be within my continuity or with myself as Batman. I was next to Gary [Miereanu] when he announced it on stage a couple of years ago. It was really exciting, I must say. That was how I found out.
As you alluded to there, many view Hush as one of the greatest Batman stories of the modern-day. Being familiar with that story, were there any elements and panels that you were particularly looking forward to bringing to life?
Obviously the love story is wonderful. I was expecting it to play in the movie as sort of a B-story, like a secondary plot to the main plot, but actually I think the love story really plays very well in the movie and is engaging enough and interesting enough to become almost the primary point of interest. And the work that Jennifer Morrison has done as Catwoman is terrific. So I was really pleasantly surprised how well the romance played out. I thought it played out pretty well in front of 4,250 people down at San Diego Comic-Con a couple of weeks ago. It really was a thrill to see that. Other than that, I always thought the scene between Batman and Joker is so iconic in the book. Funnily enough, it's a scene that some people kind of have a problem with because they feel uncomfortable with Batman being out of control in that way. And I think that's precisely why it's one of the most interesting scenes in this story.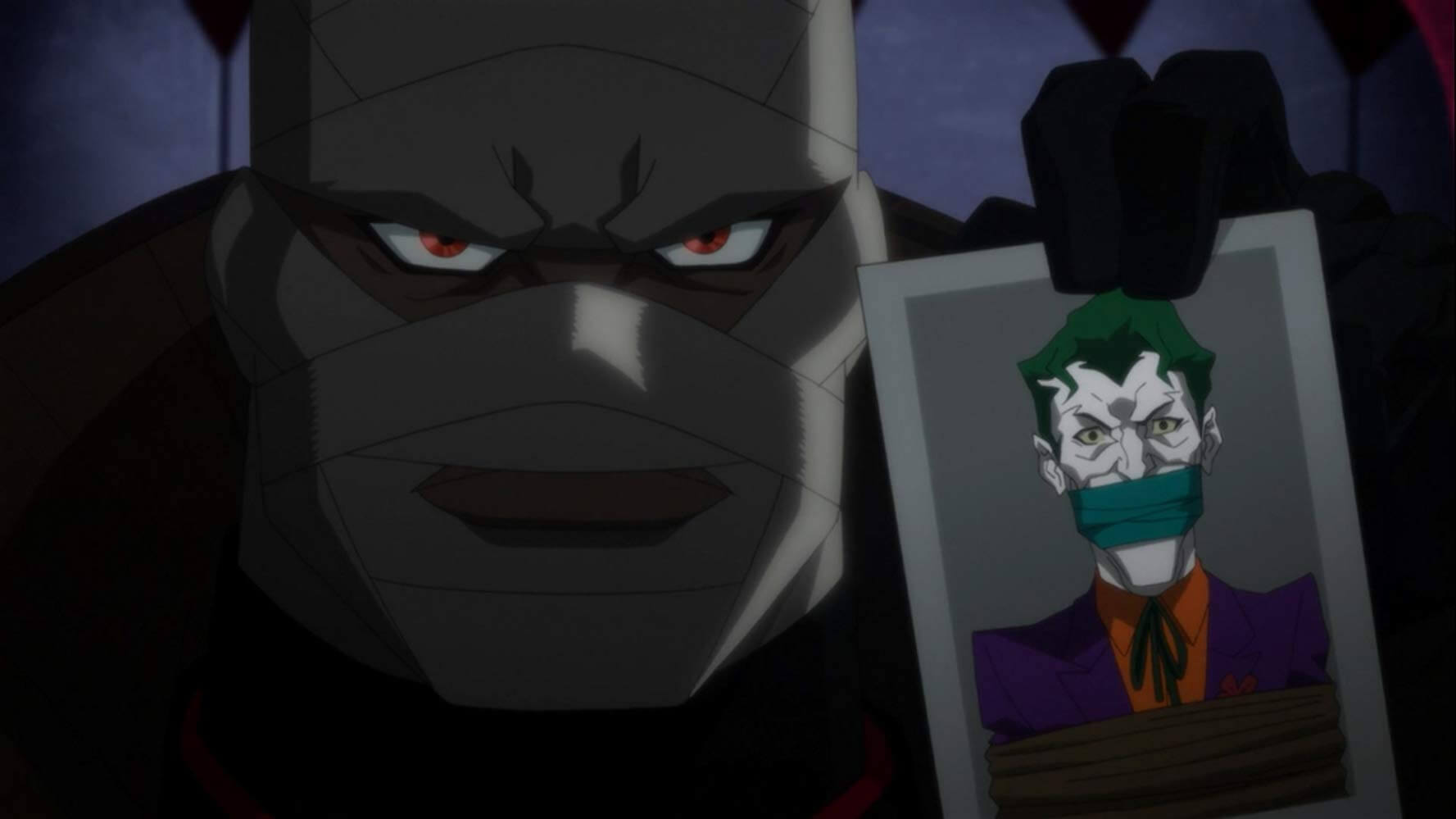 As has to often be the case when adapting an existing comic book tale into the canon of this animated world, there are always going to be slight changes and tweaks. For that crowd of 4,250 people, what was the general response to the film?
They seemed to be very open to it and almost cheering it on. It's in the vein of a blockbuster popcorn movie. It's not meant to be a small, arthouse film that ends with people talking in rooms. It felt right, especially playing to so many people on such a big screen and with the volume turned up to 11, it seemed right that the story had to open up at that point and to get bigger, for there to be some sort of final conflict and climax. I can completely understand why the writers did what they did, and I can sort of understand the comic book faithful having slight umbrage with it. But the comic book exists, it's never going to change, it's always there for you, and I think the writers of the movie think that they've built on something that was already great. Also, it had to tick the boxes of what this movie was going to do. It had to fit into this continuity, it had to fit into the 1 hour 20 minutes run time, and it also had to end with this final rousing scene. I think it delivers on those points.
The end result is handled very smartly in terms of the confines of the world in which this movie exists in, and the close of this movie felt like a mark in the sand to indicate that things are different for Batman, particularly with how things end for Bruce and Selina. Without giving too much away, where do you envisage things going from here on out for the Caped Crusader?
I don't really know, but I think you're right – I think there's something unresolved with Selina Kyle. I think there are also hanging threads when it comes to Batman and Damian. This particular continuity is defined by Batman's relationship with his son. Even though Justice League: War was the first one of this series, it really kicks off in Son of Batman in terms of the story that's been threaded all the way through. It's thirteen films now, I think, ten of which I'm in as Batman. I think that has to somehow be resolved, that story, and I would be looking forward to that. Beyond that, I can't really say any more without giving too much away. I think next year is going to be an exciting year for Batman fans. There's lots to come.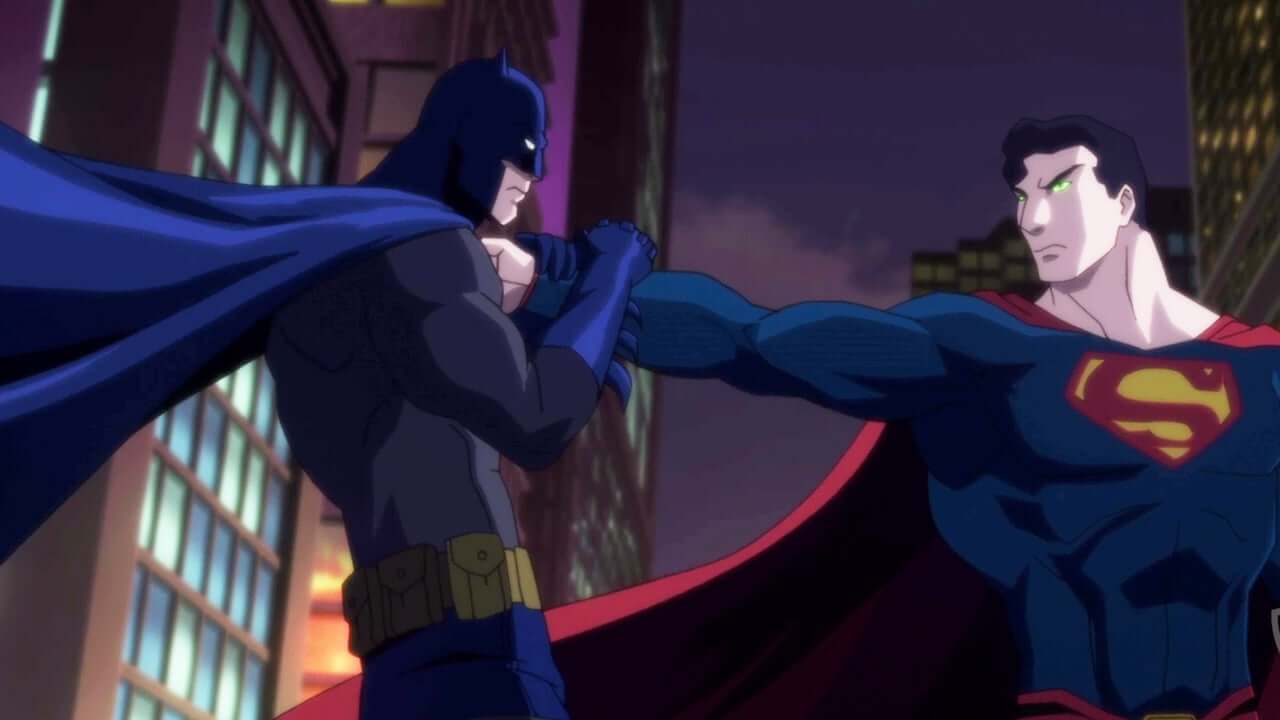 From speaking to Andrea Romano last year, she talked about how Kevin Conroy's stage and theatre background helped him immensely when first getting the Batman job. As somebody who has that same sort of background, do you feel that it helped you when you first came to the role back in those early movies?
I think it does help. Most of the stage work I did was in England, in London on the West End. I did some stuff with The Shakespeare Company and some little smaller, great theatres in London like The Almeida and The Donmar. So yeah, I think I was able to bring some of that approach to it. Plus there's something very intimate about the Batman work that stage experience can only help with so much. I feel like some of it is quite internalised, and in front of the mic I try to be as nuanced as possible. There's a very narrow line when it comes to playing Batman and Bruce Wayne. You can play all you want in the sandbox, but one small vocal misstep and you're not Batman anymore – and it's almost the same with Bruce Wayne. So you can only play within that narrow range. You have to fully explore everything that's available to you while you still sound like the character. In fairness, I did a little work with BBC Radio 4 and also The Complete Works of Shakespeare on CD – that was probably at the end of the '90s – and I think that really helped as well in terms of just spending time in front of the mic and developing character. It's one thing to be a voiceover actor – and I do commercial voiceover work for other things – but taking time away from that and trying to characterise a voice is a completely different skill. Again, it's time in front of the microphone and it's unfortunately time listening to your own voice as you learn how to modulate and control it without pushing. It's very easy to get in front of a microphone and really want to give it lots of emotion but it's [finding] an alternative way of expressing the same emotion without pushing it. These are all things you acquire and learn. It took me 20 years of working as an actor before anyone asked me be Batman. I wasn't an overnight success [laughs].
How did you end up landing the Batman role in the first place? Was it a standard audition process or did you get approached directly for the role?
I received a phone call saying "Would you like to be Batman?" – and if somebody asks you if you want to be Batman, you say yes.
That simple?
Sometimes it is that simple. Then the hard part is delivering on that. That's when the work begins, and you've got to read and re-read the script and take notes as you figure out what you're going to do. Then you go in and the recording sessions can be notoriously very quick – almost like a train wreck – and it's over before you know it and you're walking out going, "Oh gosh, I hope I left everything there. I hope I gave everything I could and responded to direction." You have to go in as prepared as possible and lay it down. Sometimes you get another crack at it. Six months later they might bring you back in for ADR to add some dialogue or re-recording some bits, and that's when you can go, "Ooh, I hear that. Can I just make a little adjustment there? Can I just pull back here or push it there?" It's a collaboration, and like anything you're creating it's not really over until it's over. So you just keep trying to develop it and make it the best it can be over time. And sometimes you get a third crack at it, but usually that third session is for fights and grunts and efforts, and you don't always get to adjust the dialogue in that third session. You get these opportunities and you take them, and you just keep listening to producers and directors as you try to make the best story you can.
With Batman having recently turned 80 and been so successful in so many mediums across so many generations, why do you think the character is still so beloved to this day?
I think that's a great question, and I think it says a lot about the psyche of Batman fans as to why he's had this enduring appeal. I think there is something universally appealing about him. The fact that he had a flawed childhood filled with trauma – which so many of us can attest to – and that he's channelled that pain and experience into something largely positive is inspiring to many people. And yes, he embraces the dark, but he hasn't succumbed to it. Besides anything else, he's just really, really cool. Don't ask me how or why they managed to make a crazy character who dresses up as a flying mammal cool, but they did. None of it makes sense, really, if you take a step back and think about it. Bruce Wayne is quite insane. And I think he's also defined by his villains. Joker is the other side of the same coin, and the other Batman villains define who he is. I think there's a bit of madness in all of us, and we can identify with Batman's world quite easily – scarily so.
Batman: Hush comes to DVD and Blu-Ray™ August 12th.