Features | Written by Laura Potier 19/10/2019
Jack Bannon, Paloma Faith, Ben Aldridge | PENNYWORTH
PENNYWORTH is a brand-new DC show charting the untold origin story of a 26-year-old Alfred Pennyworth in 1960s London. STARBURST sat down with titular star JACK BANNON, BEN ALDRIDGE as Thomas Wayne and PALOMA FAITH, who plays the villain Bet Sykes, to talk about Batman's enduring appeal, straying from the expected, and building a new world from the ground up...
STARBURST: What drew you to your respective characters, and to the show itself?
Jack Bannon: Like anything else, it was an email from the agent. I read the synopsis of what the show was going to be and I thought, "Oh, this is a bit strange!". They sent the pilot script along with the request for an audition tape, so I read the script and that's what really got me, because it was everything that I thought a comic book TV show isn't. Page 3 of the script had a big description of this dark version of London where it was set, and [creator] Bruno [Heller] clearly had some incredible ideas. And from that moment I knew this was something a bit different.
Ben Aldridge: I think if you hear the words, "it's a comic book spin-off" you think – not that there's anything wrong with those TV shows – but Agents of S.H.I.E.L.D. and Gotham, which are set in a more modern world and follow a more obvious route. And when I first opened the script, I was like "Okay, I wonder if it's going to be like that." And then it wasn't – it was weird, twisted, with lots of amazing pop culture references, in a very dark and dangerous world that was like a violent, espionage thriller. I just knew anything could happen here, and they're building a totally new world that we haven't even seen in the comic books. So this is going to be very original, whatever it is.
Paloma Faith: For me as well, the fact that my character was a villain, the female villain that wasn't just scary because of her sexuality. She had a lot more going for her than that, a lot more layers. I think Bruno cleverly plays with the idea of power, because power is often about the psychology of those around you. For example, as a kid, I was terrified of my own father. Then I had a period of time when I didn't see my father, and when I did see him again, he just seemed small to me. It was really strange, because in my mind he was huge. And what's great about this is that Bruno asks, why can't women be the most powerful? Just because she's not the strongest or the biggest, she is one of the most powerful people on screen and it's nothing to do with physicality, it's to do with how far she's willing to go.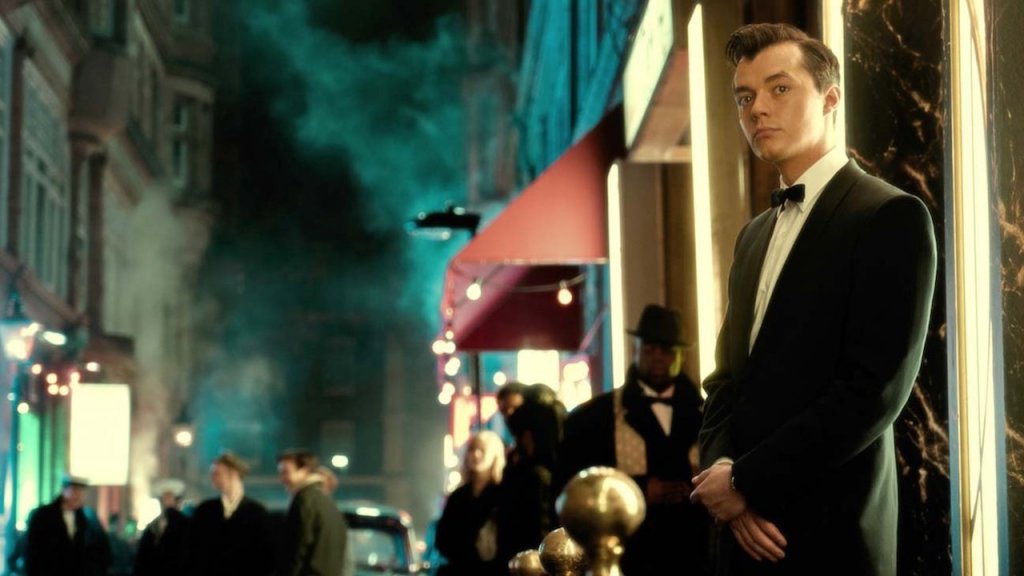 Jack Bannon as Alfred Pennyworth
And it's interesting because she's not purely a villain, you do see she has strong relationships and changing allegiances.
Paloma Faith: And the relationships develop in the show so that some enemies become friends and some friends become enemies. It's not as black and white as good and evil.
Ben Aldridge: Yeah, what the show wanted to do was to not make it obvious who the good people are and who the bad people are; the lines are blurred. You've got the supposed good people making bad decisions for what they think is the greater good, which spirals into people dying.  The audience has to learn that the lines are quite blurred.
Which is different because a lot of superhero films do tend to be more black and white. Was it interesting to be technically part of the superhero canon, but to have the freedom of a show that feels more self-contained?
Jack Bannon: To put it crudely, we get all the benefits of the DC badge but then we do what we fucking like. I think it's interesting because for me, the world in which it's set is one of the strongest things about it. We know what Gotham and Metropolis look like, but there hasn't been a London yet. We can do anything here, which was attractive.
Ben Aldridge: It makes it really unpredictable. Even being in it you're always sure what the background is going to consist of, like a group of nuns running through the back or, when the director put this little pig in a pram running through one of our scenes, and we were like, "What?!".
Paloma Faith: When I spoke to the writers, they said that they didn't want anyone knowing too much about the premise, because they wanted it to be a standalone thing. They didn't want to ham it up or to have it be super self-aware of the fact it's DC.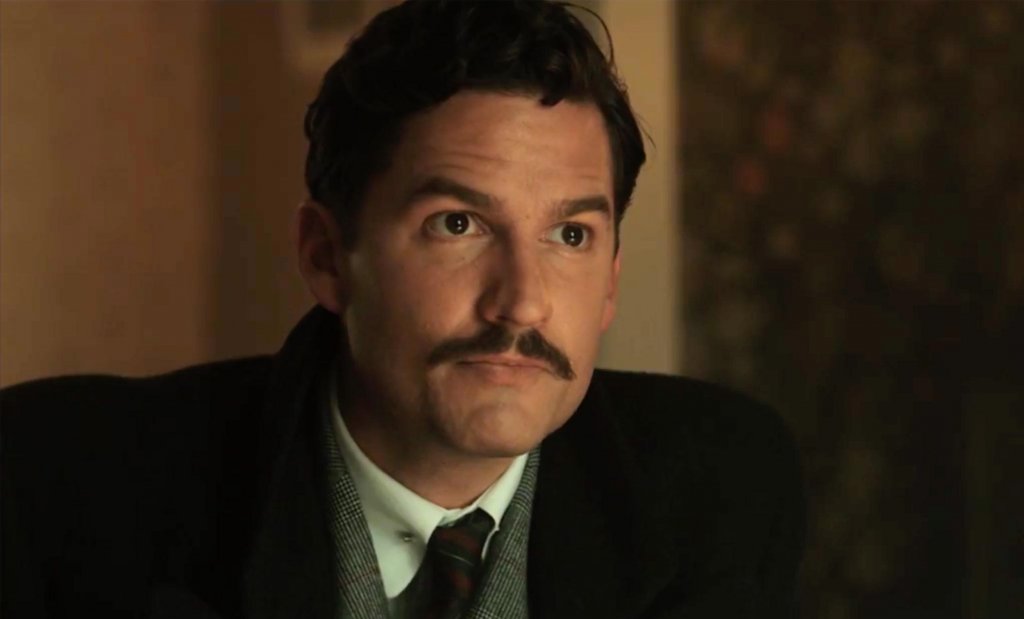 Ben Aldridge as Thomas Wayne
And considering this is the origin story of characters that we know and love, while also being completely untold, did you do much research into previous incarnations of your characters? Or did you want to start fresh?
Jack Bannon: Well I did a bit, because we had a conversation before I even got the job, where my first audition was essentially a terrible Michael Caine impression. And I kept getting called back so I had to tell them I wasn't going to keep doing this terrible impression, but wanted to know if it was along the right lines. And Bruno explained that Michael Caine had said he'd play a butler only as long as he was ex-SAS. So he was the one who gave us the backstory, so if there were any previous Alfred's we were giving a nod to, it would be him.
Ben Aldridge: Obviously Thomas Wayne just dies, that's how everyone knows him. So I watched a montage of all his deaths.
Jack Bannon: Which one was the best death?
Ben Aldridge: Actually, even though they weren't good films, I think the one in Batman v. Superman where Jeffrey Dean Morgan plays him. So after that, I looked at some of the comics and saw he was always depicted with a moustache. I asked if I could have a moustache, and Bruno and Danny asked if I could grow it in two weeks. Yes I could.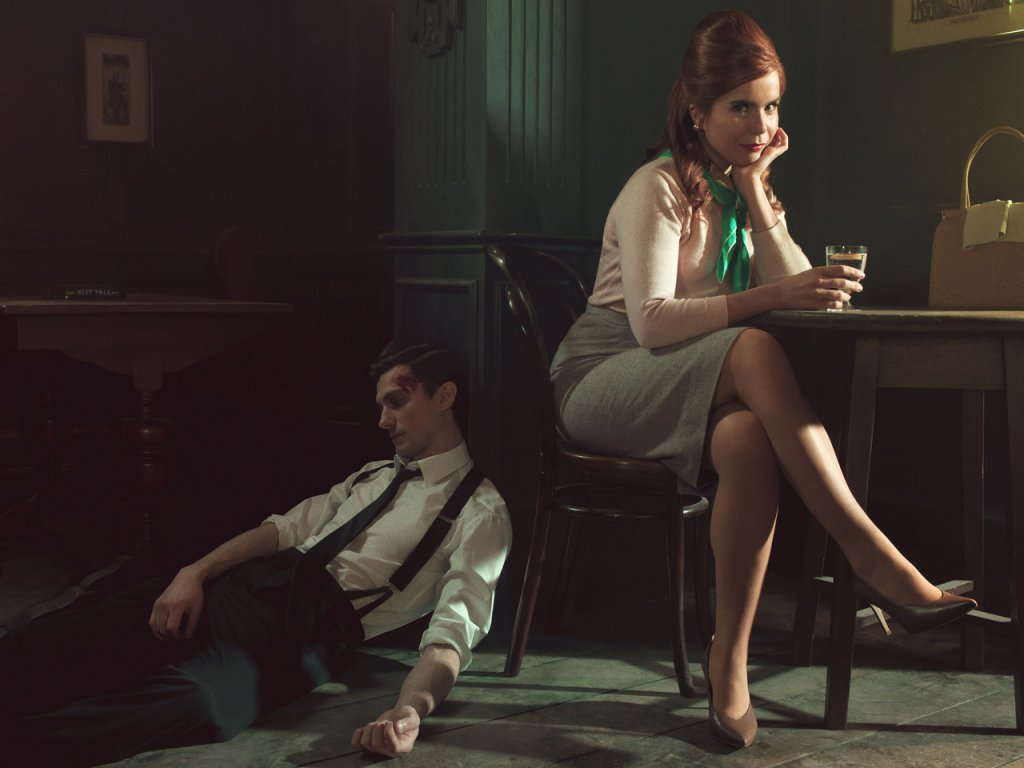 Paloma Faith as Bet Sykes
What's it like bringing the more human element to the broader DC universe? Because you've not got any superheroes, and you don't even have Batman.
Ben Aldridge: It's like a character-driven, psychological piece. And that's the good thing about DC, it can be more about them as humans. And that's why, being asked why we think Batman is the most popular of all the superheroes, I think it's because he's the most relatable, the most human. He decides to be a vigilante, he's not born with that power. A lot of what drives him is losing his parents, and the need to right that wrong. Everyone can relate to that world.
What's the fan reaction been like?
Jack Bannon: When the show was first announced, a lot of people where like "Why the fuck do we need a show about the butler, this is stupid!" and then those same people later turned around and said it was brilliant.
Ben Aldridge: I think for TV snobs who might not be into superhero stuff, if they watch the first episode, they might find it's more in line with their tastes than they expected. It caters to both sets of people, DC fans or not.
PENNYWORTH premieres in the UK on October 25th courtesy of StarzPlay, available on Amazon Prime Video or Apple TV. To read our Season 1 review, click HERE.