Features | Written by Ben Bradley 17/08/2022
Is "The Gambler" Movie Based on a True Story?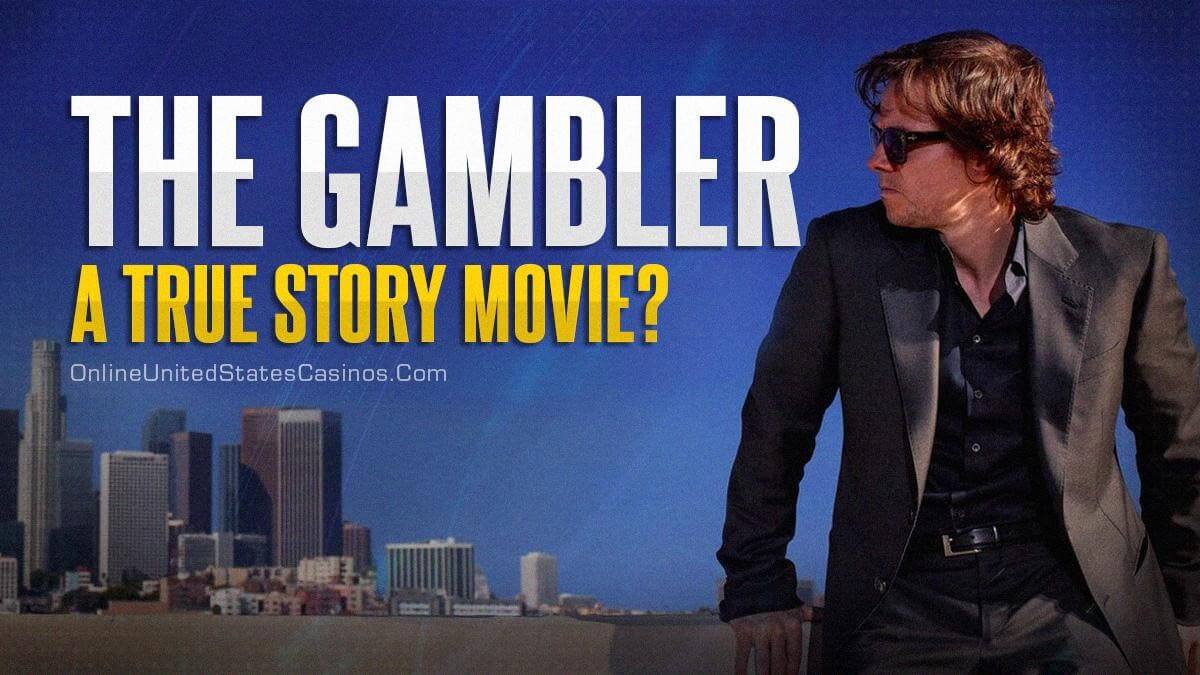 In 2014, Paramount Pictures released The Gambler, a crime drama directed by Rupert Wyatt, based on a screenplay by Departed writer William Monahan. It tells, or more precisely, re-tells the story of a gambling-addicted literature professor who ends up owing vast sums of money to dangerous people, debts incurred through betting activities in a high-stakes underground gambling ring.
The movie, starring Mark Wahlberg, who also co-produced it, was not a hit at the box office and with critics. It grossed $39.3 million on a budget of $31 million and received mainly modest praise, with most critics applauding Wahlberg's acting but condemning the film's structure and pace. Moreover, this remake suffered from getting compared to the superior 1974 original, which featured one of James Caan's best performances.
The 1974 film was the debut feature by writer James Toback, who earned an Oscar nomination for his work on the 1991 Warren Beatty biopic depicting the life of gangster Bugsy Siegel. Toback is also best known as the man behind another quintessential 1970s movie, Fingers, starring Harvey Keitel. According to him, The Gambler is a loose adaptation of Fyodor Dostoevsky's 1866 novella by the same name, which reflects on Dostoevsky's roulette compulsion. In Toback's film, Axel, Caan's character, prefers betting on poker, sports, and blackjack, a game you can play with live dealers online.
Hence, it is accurate to say that the 2014 Mark Wahlberg film is based somewhat on a true story. It derives elements from Dostoevsky's gambling experiences. Plus, it is a semi-autobiographical account of what Toback went through before writing the 1974 feature as an English lecturer at the City College of New York while struggling with his wagering issues.
The Development of the 1974 and 2014 Films
Initially, James Toback started writing The Gambler as a novel. Nevertheless, halfway through the process, he decided to morph what he already had put to paper and continue the story in screenplay format. The script got finished in 1972, and Toback showed it to actress Lucy Saroyan, who used it as a tool to introduce Robert De Niro to Toback. De Niro liked the script and showed interest in playing Axel Freed, the story's protagonist. Slowly, the screenplay made its way to Karel Reisz, the director of Saturday Night and Sunday Morning, who did not want De Niro in the lead, despite the then-trending actor lobbying hard for the part. Peter Boyle's name also got thrown in the mix as a potential candidate, but Reisz insisted on casting James Caan as the title character. Caan ironically hated working with Reisz and proclaimed after filming that he would never set foot on a Reisz set again.
Reisz's infatuation with Toback's story stemmed from the fact that – "it did not make judgments. It only showed what this man (Axel) is like and how he feels." In his opinion, Axel acted out his compulsions similar to how 18th Century Romantics did.
Reisz spent six months with Toback polishing the script, adding his touches, and making it equal part a character study and thriller. Therefore, his contributions to the narrative end product should not get underestimated.
In early 2011, Toback got a 3 AM call from director Brett Ratner, with who he was collaborating on a project, that news had broke that Paramount would remake The Gambler with Martin Scorsese directing and DiCaprio starring. Toback claims to have replied to Ratner in a state of shock – "Not my Gambler? That's not possible!" Nevertheless, the realization quickly shows that Paramount owns the rights to it, and they can do with them as they please, without informing Toback about their intentions for the material.
Eventually, Scorsese dropped out and got replaced by Todd Phillips, who then also left the project. Rupert Wyatt and Mark Wahlberg stepped in in September 2013, and cameras began rolling in January 2014. The film hit theaters ten months later.
Is the 2014 Gambler Any Good?
First off, the Gambler is available for viewing on various streaming services. Anyone curious about checking out this flick can do so on Apple TV, Amazon Prime, Google Play, Vudu, YouTube, RedBox, and Direct TV. Since it is an older release, renting it should not cost more than $4.
Per most analysis, the main problem with the 2014 iteration of Toback's story is that it lacks the grit and desperation of the 1974 movie. It also refuses to acknowledge Bennett's (Wahlberg) gambling addiction. Instead, it attempts to justify his actions by tying them into the existential works Bennett teaches in his lit class. Unfortunately, this comes off as a poorly constructed fable-slash-parable. Nonetheless, Wahlberg fans may enjoy the 2014 Gambler, but it does not live up to the cinema standards set by the original.
This article was written in collaboration with online gambling experts.