Features | Written by Laura Potier 03/02/2022
Greg Weisman | CATWOMAN: HUNTED
Though her character's history spans 80 years, Catwoman: Hunted is the first time that the DC antiheroine is headlining her own animated movie. Directed by Shinsuke Terasawa, the anime-style film follows Selina Kyle's attempt to steal a priceless emerald, a heist which puts her squarely in the crosshairs of a powerful consortium of villains, Interpol, and Batwoman. Starring Elizabeth Gillies in the titular role and Stephanie Beatriz as Kate Kane, Hunted is a stylish and contemporary look at one of DC's most iconic characters.
Ahead of the film's release, STARBURST had the pleasure of speaking with Catwoman: Hunted writer Greg Weisman about bringing such a complex character to the screen.
What were your initial thoughts and ideas when approaching the screenplay?
Greg Weisman: I knew that Warner Brothers and DC wanted to do an anime-style film, because they'd just had success with a Batman movie in anime style. And so, I thought about what might work well in anime for Catwoman.
I'm a big fan of the Miyazaki film, Lupin III: The Castle of Cagliostro – I'd watched it many times some years ago and made sure I didn't rewatch it prior to writing Hunted because I didn't want it to be overwhelmed by it. I wanted to pay homage to it.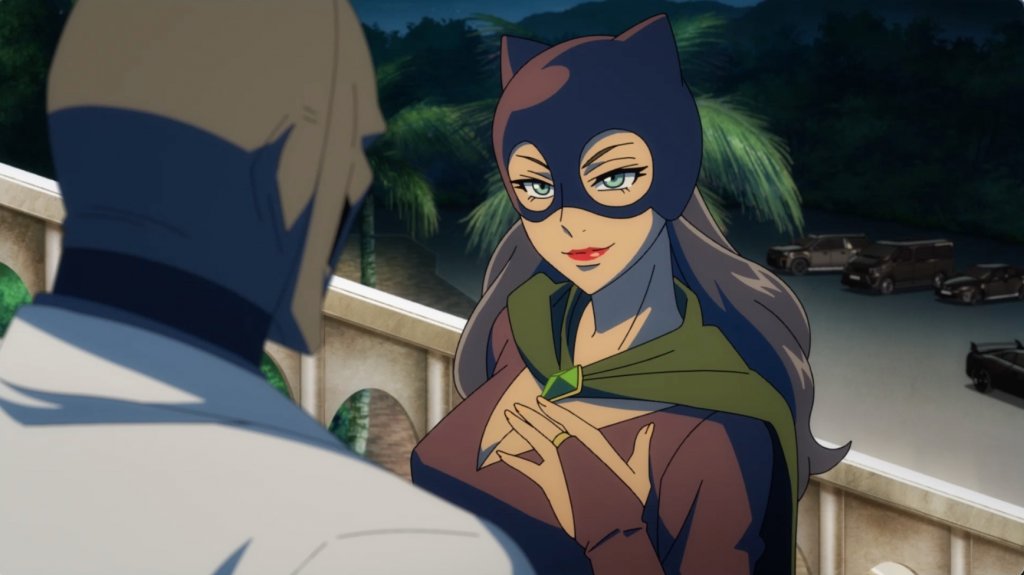 How much does the animation style influence the screenplay?
Greg Weisman: I like to think that I write visually, so I tried to visualise what would wind up on screen. And I have to say, they did a magnificent job. Things like car chases and fights work particularly well with that style. I love how it turned out, they really knocked it out of the park.
The Selina Kyle in Hunted is very much her own character, but were there any comic books or previous performances from the character that you referred to?
Greg Weisman: I think my job when I adapt any character – and I've adapted a lot of DC characters over the years – is to try and get down to the essence of the character. And someone like Catwoman has 80 years with a history behind her, she's been played on screen by a bunch of different actresses… but it's not my job to choose one previous version to work from, it's to get down to the core of who I think Catwoman is. It's to establish what's essential and archetypal about her character and go from there.
With 80 years of continuity behind her, there are hundreds of artists and writers and editors, and actors who have influenced the character. Characters build up detritus, and my job is to cut through all that and get down to the essence of the character. If I do my job right, by the time this version gets on screen then people will say "this is classic Catwoman" and simultaneously think, "I've never seen a Catwoman like this".
That's the goal: to make it feel classic but contemporary, iconic but fresh. And Elizabeth Gillies just did a magnificent job bringing Selina to life. From my standpoint, Elizabeth is my forever Catwoman.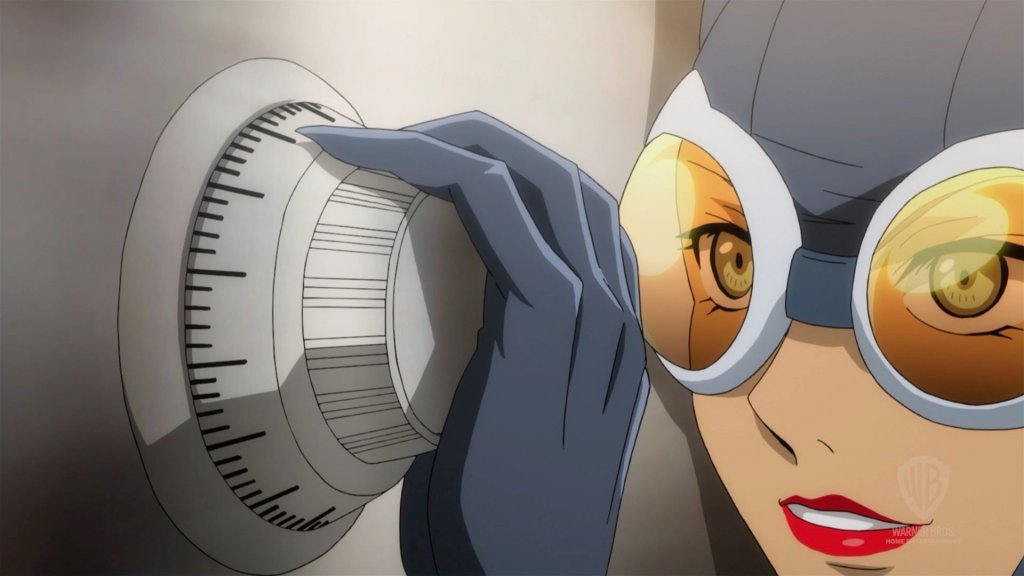 You talk about distilling the essence of Catwoman, so how would you describe her?
Greg Weisman: On the one hand, the contrast that I find fascinating in her is that she's wearing this mask that is light-hearted, easy-going, very difficult to ruffle. Even when things get very dire, she seems to still be enjoying herself. But all of that masks of much more serious purpose, one that matters to her. And what I was trying to bring out in this film is that 90% of the time, what you're seeing is that mask of lightness. Then every once in a while, that darkness creeps through, this deeper purpose.
And another way you seem to bring out that contrast is by pitting Selina against Kate Kane, aka Batwoman. How did you develop that relationship between the two characters?
Greg Weisman: What's great about that Kate Kane is that, again, there's tremendous stylistic contrast. Selina is light and airy, Kate is serious, military, and pragmatic. They're both funny, but Selina favours that bedroom type of comedy, whereas Kate has a very dry wit.
And so stylistically, whether they're in opposition or are working as partners, they couldn't be further apart. Yet by the end of the film, you realise that their ultimate goals are actually quite similar. They're not nearly as different as they would like to believe.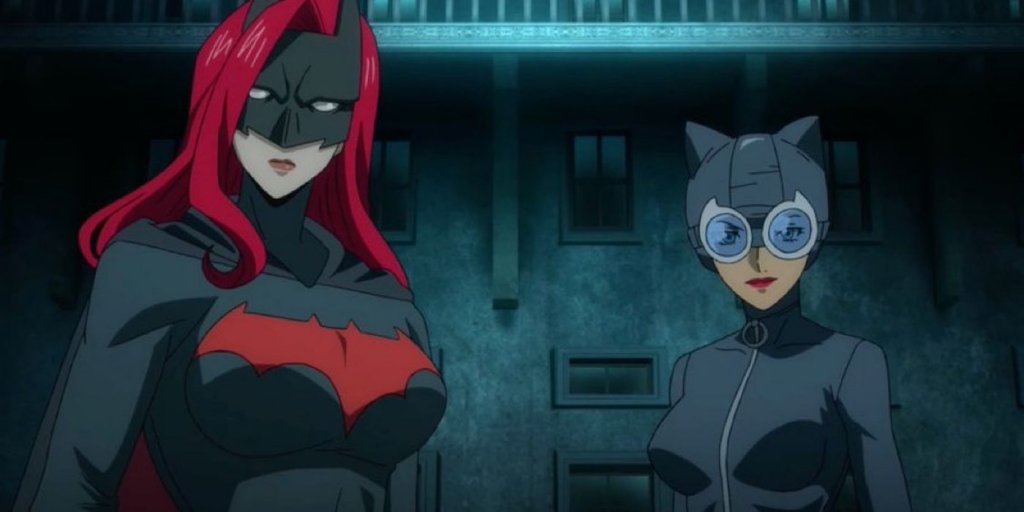 Meanwhile, you also decided to keep Batman at bay in this film. Was that to ensure focus was kept on Catwoman?
Greg Weisman: Right from the start, we said, "no Batman in the movie." But we're not going to pretend Batman didn't exist, so you do feel his presence loom in moments here and there; but we didn't want him in the film at all. My feeling was that he's such a titanic character that if you put him on screen, then no matter what you do, the audience risks seeing Catwoman as his foil, or his antagonist, or his love interest.
It becomes about their relationship – which, let me just say, I'm fascinated by – but we wanted this movie to be about Selina. So, the decision was to keep him out and let her shine independently of him. This is her own story.
We heard there might be plans for a trilogy. Do you have any ideas at this stage?
Greg Weisman: I have very specific ideas. I don't know that this trilogy is going to happen, it's all very blue-sky thinking. We'll see how this movie does, and if it does well then that's a discussion we can have. I have a plan for two more films and I'd love to make them, but we're not there yet.
Catwoman: Hunted releases on Blu-Ray and DVD February 7th, and on Digital Download February 8th.