Features | Written by Laura Potier 07/03/2021
Frank Grillo | BODY BROKERS
It's a very busy year for MCU and The Purge franchise actor, Frank Grillo. Alongside his new time-loop action movie Boss Level releasing on Hulu, fans can watch him soon in Body Brokers and No Man's Land, as well as in the upcoming The Hitman's Wife's Bodyguard alongside Samuel L. Jackson, Salma Hayek, and Ryan Reynolds. STARBURST had the pleasure of catching up with Grillo ahead of Body Brokers' release, a film which sees a recovering drug addict learn of a multi-billion-dollar fraud operation designed to keep addicts returning to rehab centres.
STARBURST: You have eight movies coming out this year. That's insane.
Frank Grillo: Yeah, something like that, in one form or another. Because of COVID everything kind of got bottlenecked and made me look like I'm in high demand, but I'm not. Let's perpetuate the lie.
What keeps you motivated to take on project after project in that way?
My ability to keep having work happened later in my life, so I still have that working class mentality. And, you know, I'm certainly not a star. I'm just a working actor, and I want to keep working. I'm always afraid that the ice cream cone is gonna melt, so I'll keep working until it does.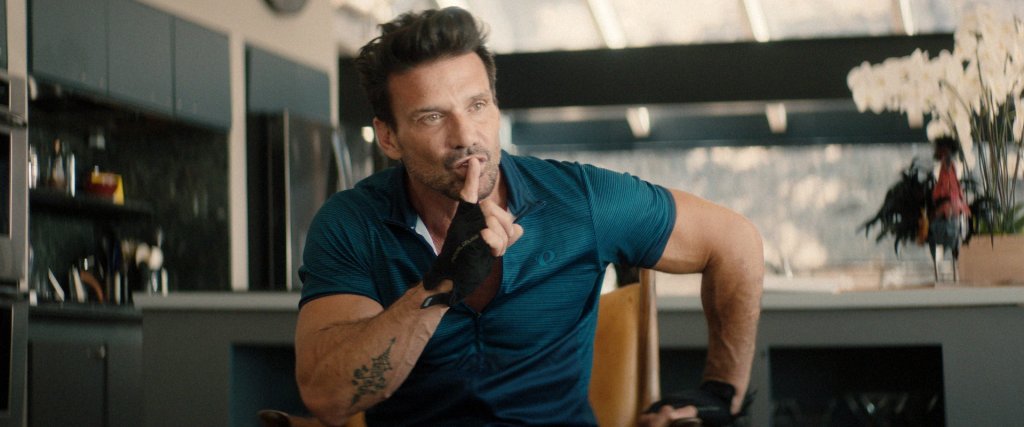 And you're involved in so many different types of projects, from No Man's Land which is an indie Western, to big budget action movies. How do you select these films?
Well, myself and my partner Joe Carnahan, who directs Boss Level [out in the U.S. March 5th], we have a production company together. And Boss Level was a big action-comedy that we've been trying to make; we try to make one or two movies a year with our company, and then I try and fill the rest of my life around that. You know, movies like Body Brokers and No Man's Land, they're $2-3 million films that I do because I love the story. And I'm able to come on and just be one of the cast, which is fun.
Body Brokers is particularly interesting, as it's based on a true story. Did its subject of insurance-funded rehab centres and US healthcare fraud come as a shock when you first read the script?
You know, it didn't come as a complete shock. What was really eye-opening was the depth of it, and the amount of money that is stolen. But years ago, my father was a victim of a body broker scam. He had a drinking problem. And they flew him first class from New York to San Diego, he wasn't even sober. He was still in pyjamas. And then they put him in a stretch limousine and drove him to where the recovery centre was, and that's where he stayed for 90 days. And it dawned on me that he was a victim of this kind of scam in the recovery system, and the insurance company paid the whole thing. So that was why I needed to do this movie. It's an important thing for people to know about, plus it's kind of a fun movie. And I love the director who also wrote the script [John Swab], so it was all a great, easy thing to do.
How did the situation end with your father?
You want to know the truth? It's sad, he's not with me anymore. I adored the guy, he had a great heart, but he just couldn't shake the alcohol thing. He went to rehab eleven times, and my mother's insurance paid all eleven times. And if you add that up over the course of many years, I mean, that is millions and millions of dollars that an insurance company is responsible for. We have screwed up healthcare in America.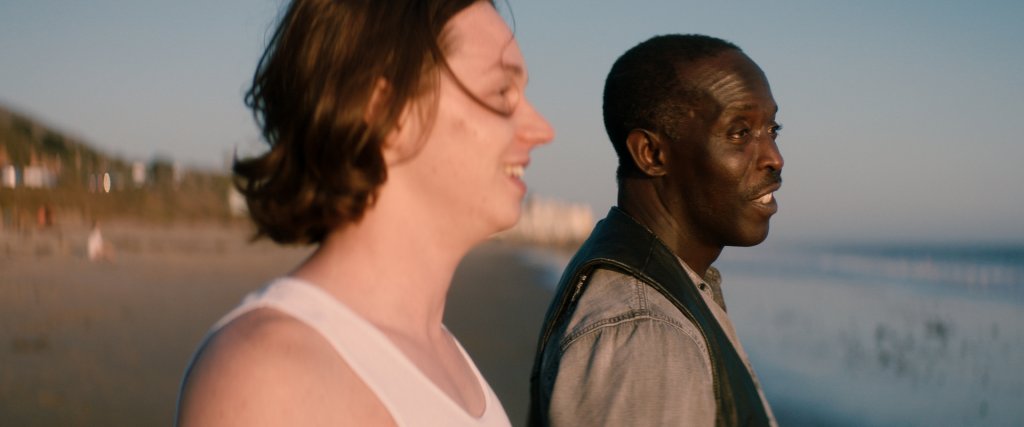 I would ask if you did any research for the role, but first-hand experience is as good as it gets.
I did do research into the Health Care Act that allowed all this to happen. And I did more research into other recovery places. And then I just fashioned the character, imagining what would Tony Robbins be if he went bad?
You also have No Man's Land coming out soon, and these are both roles that are admittedly quite different from what audiences might expect from you. Do you have any reservations about being seen first and foremost as an action star?
No, I mean, it's flattering. I'm really leaning into it now, so it's great fun. But I'm equally inclined to go and stretch myself as an actor and go play a guy from a rancher from South Texas, or this Tony Robbins-esque guy from California and have some fun. But, you know, action movies are what I grew up on. I grew up on these movies that people are now associating me with. When you're in the world of real movie stardom, like Tom Cruise or those guys, you have to be real careful about what projects you take on. But I get to jump all over the place. It's fun. It's like I said, I'm a working actor. So as long as I'm working, I'm okay.
And your production company, War Party, is intended mostly to make action movies reminiscent of the golden era of the 80s and 90s. What do you love most about that genre, from an actor's and a viewer's perspective?
I think what we loved about it was, first and foremost, that all those movies had great lead characters. They were flawed. They were fun to watch. You think about the Mel Gibson's and the Stallone's, even the Kurt Russell's types of movies. There was something about them that made you want to watch them, and you knew they were going to get themselves out of trouble and they were winking at you while doing it. I think we lost that particular kind of movie along the way. And Joe and I's mission statement is to bring an elevated version of that back into the world if we can. It's so much fun to do this, it's not work. It's hard to do but while you're doing it, you just think, "wow, we're so lucky."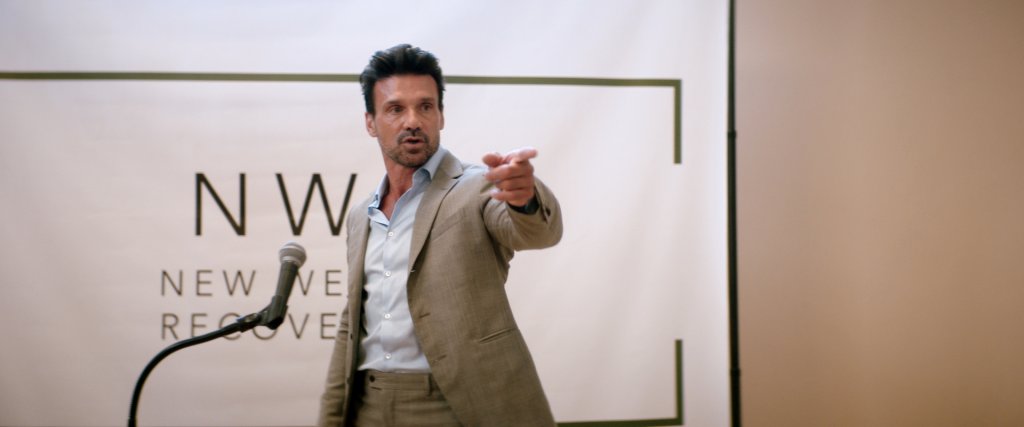 Your career really launched from your roles in The Purge: Anarchy and Election Year, and as Crossbones in the MCU. Given the opportunity, would you return to those roles?
Well, it's funny that you should say that because James DeMonaco, the creator of The Purge, he and I are in discussions about going back to do The Purge 6. So the answer is yes! Truth be told… every time I open my mouth about Marvel, that becomes the lead story anywhere, and I'm a secondary character at best. At the end of the day though, if Kevin Feige said they were going to bring Crossbones back then yes, absolutely.
With so many projects coming out, is there anything else you want to plug?
There's a movie called Cop Shop that our company made, that's with myself and Gerard Butler, and Joe Carnahan directed and wrote it. That's a little bit more of a cerebral action flick and has Butler as you've never seen him. I'm excited about that, that's a big movie. There's Ida Red, which is myself and Josh Hartnett, and Melissa Leo. That's from the same director as Body Brokers. And I got a couple of other things coming out that I don't remember, it's hard to keep track of release dates.
Any movies you're excited about that you haven't started production on?
I've got a couple of movies. I'm leaving to do one shortly with the director of Body Brokers. And then I'm gonna go do a little movie with Jamie Foxx. And then Joe and I have a movie that we're about to get financed, and we'll do that in the summertime.
BODY BROKERS releases on Digital Platforms March 8th.
Watch the full interview below: