Features | Written by STARBURST 30/05/2019
The Five Most Unlikely Video Game Films in Development
There are a few well-worn paths between the video game industry and the movie industry.
Influence flows both ways, with movie adaptations of video games like Warcraft, Assassin's Creed, Rampage and Angry Birds making their way to big screens.
Similarly, we've seen countless video games released based on films, from the doomed ET (so bad they buried copies of it in the desert) all the way to John Wick's appearance in Fortnite. There's even the world of movie-based slots games, with new casino sites UK competing against one another, not only in sign-up bonuses, but to adapt movies like Rocky, The Dark Night, Forrest Gump and Bridesmaids – yes, Bridesmaids – into slot games.
The success of films based on video games has been mixed, to say the least, because for every Rampage (surprisingly fun!) there's a Mortal Kombat (hot mess!), but that's not slowing the industry down.
This month saw the release of the Detective Pikachu movie, which has powered itself to a box office total more than twice its initial budget, and the release of the much-maligned trailer for the Sonic the Hedgehog movie.
But whilst those movies might make some logical sense for cinematic adaptation, there are plenty of titles in development which fall firmly into the 'Wait, how?' category. Let's take a look at some of them now, shall we?
Tetris
To our minds, Tetris is the best video game of all time. It's mechanical perfection and the peak of pick-up-and-play gameplay. It's so good that it works as well on a Gameboy as it does on a PS4. It is, however, about arranging blocks into rows. Back in 2016, Larry Kasanoff declared his intention to bring the game to big screens with a sci-fi trilogy. Frankly, I can't wait to see it.
Monument Valley
Shooting to fame when it got a starring role in Netflix's House of Cards adaptation, Monument Valley has cemented its place as one of the leading mobile games thanks to smart puzzle design and beautiful visuals. It follows a princess as she moves through optical illusions and impossible geometry on her quest for forgiveness. The film adaptation is due to be directed by Patrick Osborne (Big Hero 6).
Just Dance
Your little sisters very favourite game on the Wii, Just Dance, is getting turned into a movie. Announced in January of this year, Screen Gems picked up the motion-picture rights for the game in which you just dance. We'd expect it to be a Step-Up style dance-battle picture, but who knows? It might turn out to be a sci-fi trilogy.
Fruit Ninja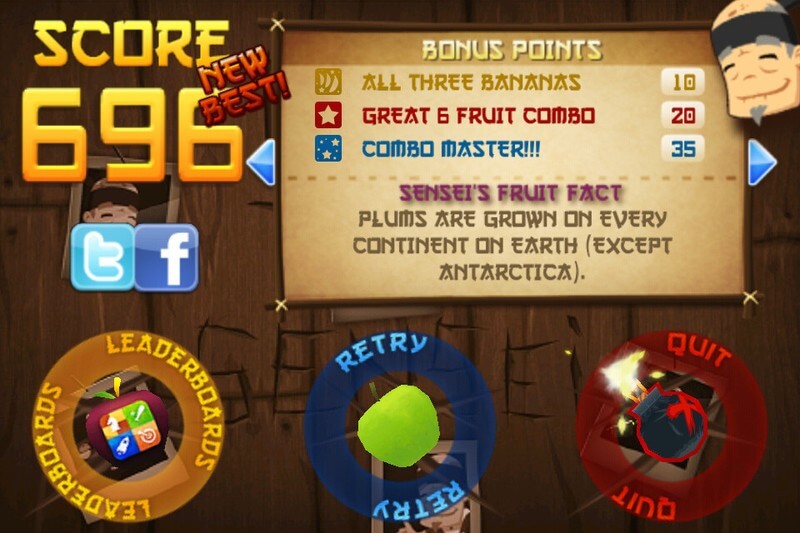 [Source: Myravery on Flickr]
Fruit Ninja, a game in which you slice fruit in half, was first announced in 2016 as a family-friendly animated comedy about "a team of misfits who are recruited to become Fruit Ninjas in order to save the world", but the trail has since gone cold on this one.
Rabbids
Rabbids, the bunny-ish slapstick characters which have made Rayman's life a living nightmare for over a decade, are getting their own film. First announced in 2015 as a collaboration between Ubisoft and Sony Pictures Entertainment, will Rabbids have what it takes to compete against the Minions, who totally ripped off their shtick? Only time will tell.
Main image source: Pixabay