Features | Written by Laura Potier 27/05/2022
Deborah Chow | OBI-WAN KENOBI
*This interview with Obi-Wan Kenobi series helmer Deborah Chow has been edited and condensed. For her full interview with STARBURST, look out for our print magazine Issue 478, available in stores and to order online from June 2nd.*
Ten years have passed since Obi-Wan Kenobi faced his greatest defeat – the downfall of his best friend and Padawan, Anakin Skywalker, who was corrupted to the dark side. A few lost limbs, third-degree burns and dead Jedis later, and an understandably depressed Obi-Wan is on the run from the newly risen Empire and its Jedi-hunting foot soldiers.
This is when fans reunite with the iconic Jedi Master in Obi-Wan Kenobi: post-Revenge of the Sith and pre-A New Hope, at the midpoint between two titanic trilogies. "One of the fundamental questions of the series for us was to figure out how Obi-Wan went from standing on the banks of Mustafar in such profound pain, to the calm and peace of Sir Alec Guinness in A New Hope," series helmer Deborah Chow tells STARBURST. "There's obviously something that happened to the character in those twenty years, a story that needed telling. For me, it presented a really interesting opportunity to explore that psychology and tell a character-driven story."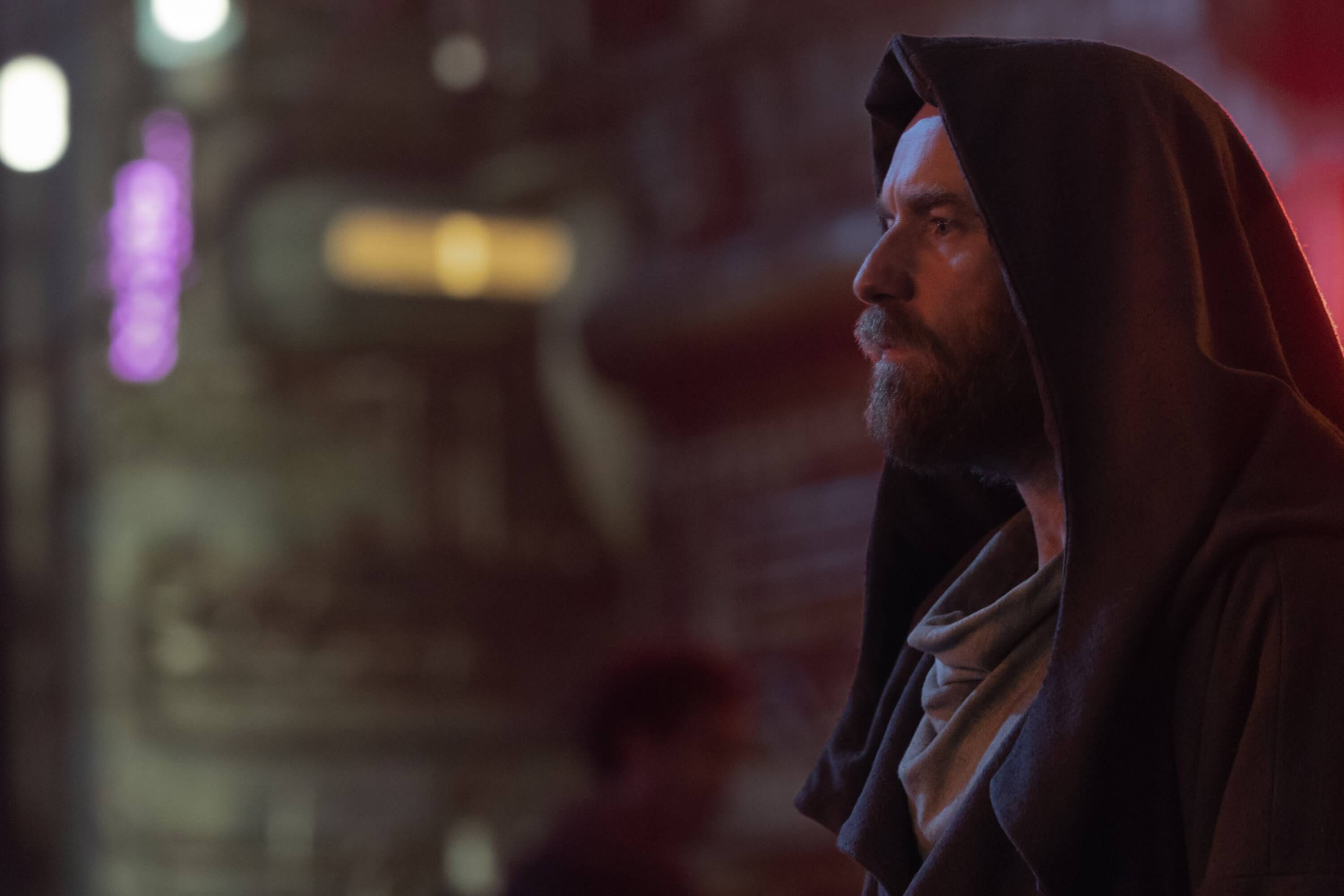 It's been a long road to the Disney+ limited series. Seventeen Earth years since fans last saw Ewan McGregor don the cloak; seventeen years since Hayden Christensen rose from the ashes (and dry ice) to become one of pop culture's most emblematic figures; seventeen years since Joel Edgerton and Bonnie Piesse held baby Luke Skywalker in their arms and watched the suns set on Tatooine.
Rumours of McGregor's return to the franchise began to swirl following Rogue One's success, when Lucasfilm began active development on an Obi-Wan standalone feature to be directed by Stephen Daldry. Those plans proved short-lived. The box office bombing of Solo: A Star Wars Story was quick to ensure any further Star Wars projects were carbon-frozen and shelved – that is, until the Rise of Disney+. Bob Iger, Disney's CEO at the time, announced that the House of Mouse was entering the streaming race; with the news came a new hope for the future of Star Wars.
With a whole new release strategy in place and a format change to a limited series, it was finally time for the rise of Obi-Wan Kenobi. Cut to August 2019, as Ewan McGregor stepped onto the D23 Expo stage to announce his glorious return. The bag of credits, as they say, was secured.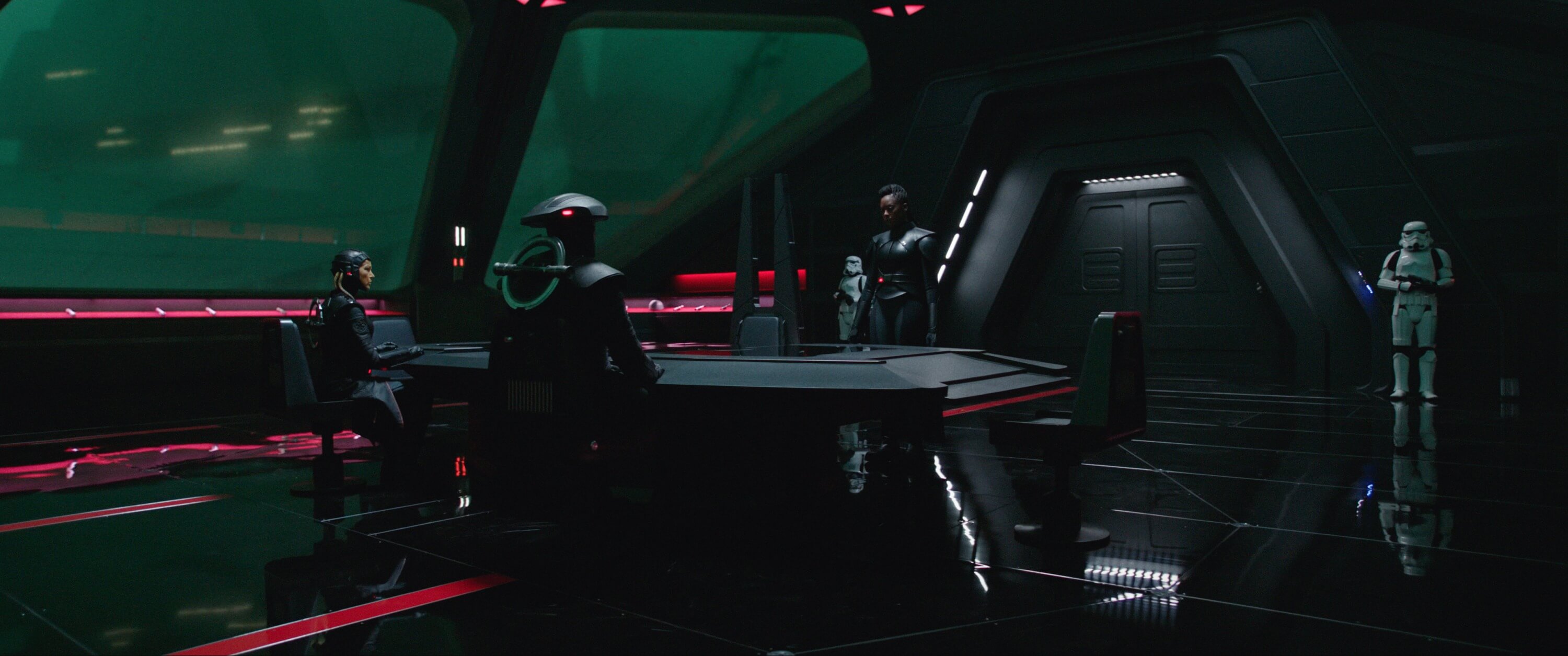 A month later, it was announced that The Mandalorian director Deborah Chow had boarded the project. "I was just a few months out from finishing Mandalorian," she recalls. "I was still very much in a Star Wars headspace." Chow, who is also known for directing episodes of American Gods, Better Call Saul, and Jessica Jones, was tapped by the studio to helm the entire series from start to finish. "I was obviously very excited at the prospect of taking on such a big project, but also a little daunted by the iconic nature of the character," she confesses.
At the time, Hossein Amini was still attached as head writer, having been hired back when Kenobi was intended for the big screen. President of Lucasfilm and executive producer Kathleen Kennedy would later decide that Amini's scripts were too dark, stating in an interview with Entertainment Weekly that she wanted the show to be a "hopeful, uplifting story". Hence, the production was delayed from mid-2020 to 2021, while writer Joby Harold was brought on to make the required rewrites.
"It's not just the story of Obi-Wan the Jedi, but also of Obi-Wan the man. And I think one of the huge benefits of doing a limited series is that we have more space to explore that across six episodes than we ever would in a feature," says Chow of the project's many changes and developments. "So that internal journey was something we were really trying to explore over the course of the series, starting with him in a very dark place and then gradually rebuilding him. And in terms of what Kathy said, for me, Obi-Wan has always been a character that epitomises the light side of the Force. There's a warmth, a humanity, and a sort of wit to him that is lovely. That's why I don't think you can tell a story about Obi-Wan without some hope in it."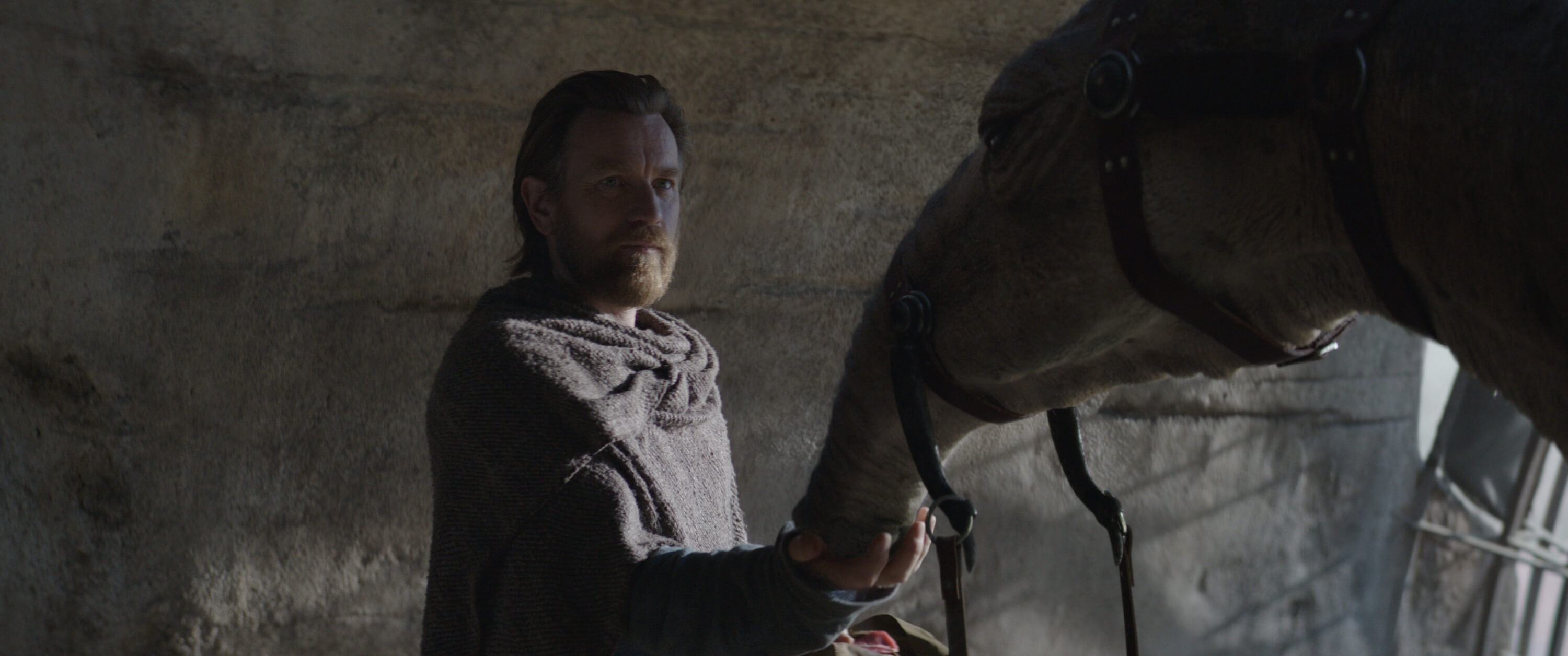 One thing has remained constant since the series' earliest iteration, however: the roaring excitement for the potential – and later confirmed – return of a certain hard-breathing, helmet-wearing baddie. "Through the development period, obviously we had many discussions about many things, including whether or not we should bring in Vader… If we looked at Obi-Wan's life and looked at where he was in the timeline coming out of Revenge of the Sith, then Anakin/Vader is an integral part of his story and his psychology. That, for us, is why we decided to bring him back into this story."
But Deborah Chow wasn't satisfied merely fulfilling every Star Wars fan's dream. No, nothing less than total fandom meltdown would do. Cue – Hayden Christensen's return.
After the 2005 release of Revenge of the Sith, Christensen famously stepped back from the limelight and bought a farm in the Canadian countryside; though he kept acting in a handful of not-so-successful films, the actor seemed content to keep a much lower profile than what he'd enjoyed during his involvement in the prequel trilogy. Then in 2016, any lingering hope that Christensen might one day return as Darth Vader looked to be dashed when Rogue One brought in former boxer Spencer Wilding and stunt man Daniel Naprous to depict the Sith Lord.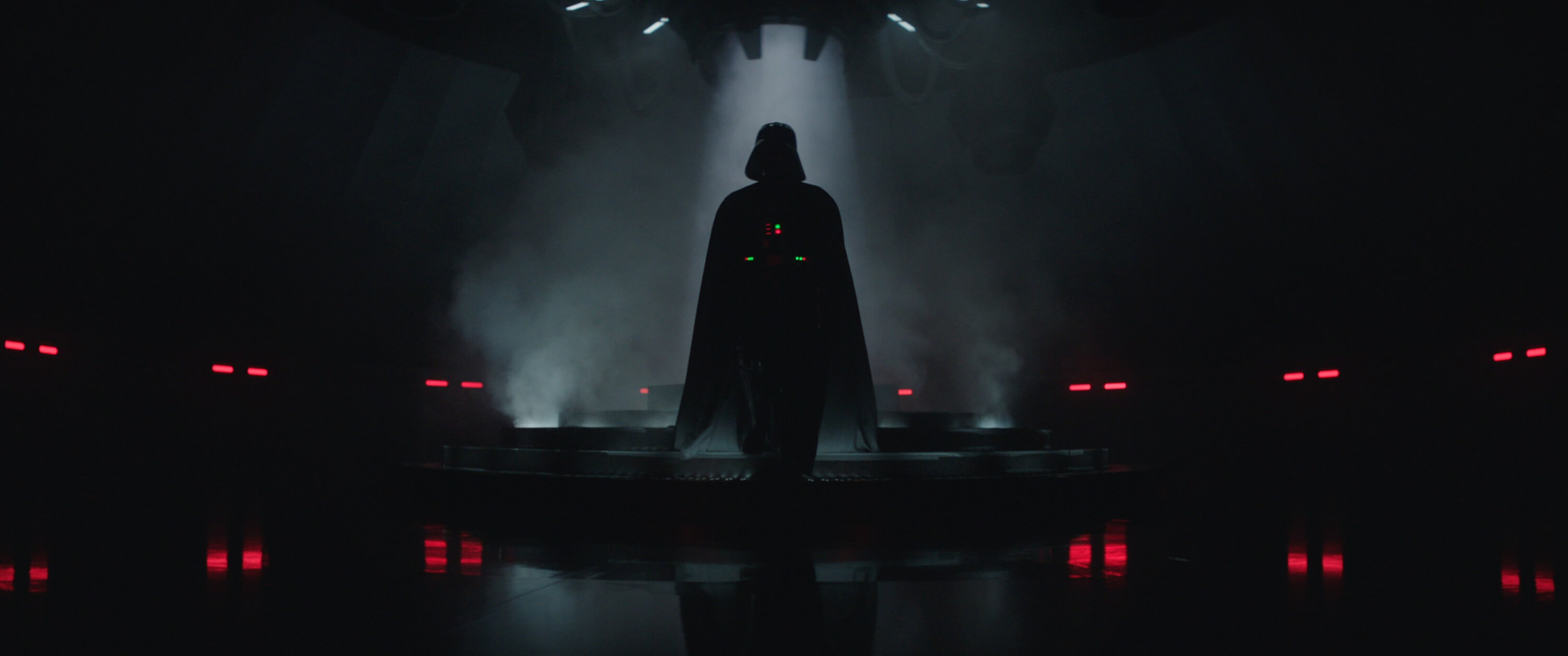 But if Ewan McGregor was going to return as Obi-Wan, could anyone but Christensen really portray his friend-turned-nemesis? "I met with Hayden," Chow recalls. "We're both from Toronto, so I met with him just outside of the city. It was actually a lovely way to meet him because we were very far from everything else, and it was just the two of us. We just talked about the project and what we were trying to do with it at this point in the timeline, where the character was, and just started there with him."
Just like that, Darth Vader and Obi-Wan were reunited. "I think it was exciting for everyone," says Deborah Chow of their return. "The first time we brought Vader to set, there was definitely a moment of silence among the crew. These are such iconic characters, and those actors have become an important part of the fabric of the Star Wars universe… they've long been a part of everybody's lives, and to actually have them standing in front of you is something that took a moment to get used to, that's for sure!"
Despite Vader's towering presence, however, there is never any doubt about the series' focal point: "The focus is Obi-Wan Kenobi. It's his series, and it is about him in the biggest way. All the secondary characters are an honest part and consequential part of his story, otherwise they wouldn't fit into that structure." Chow goes on: "[Ewan] has such a strong presence and he's just such a good actor. And there's something of him in this role that just feels like such an organic, perfect fit; he holds the show in such a major way… It's definitely his story, his series. For me, he's the soul of the show."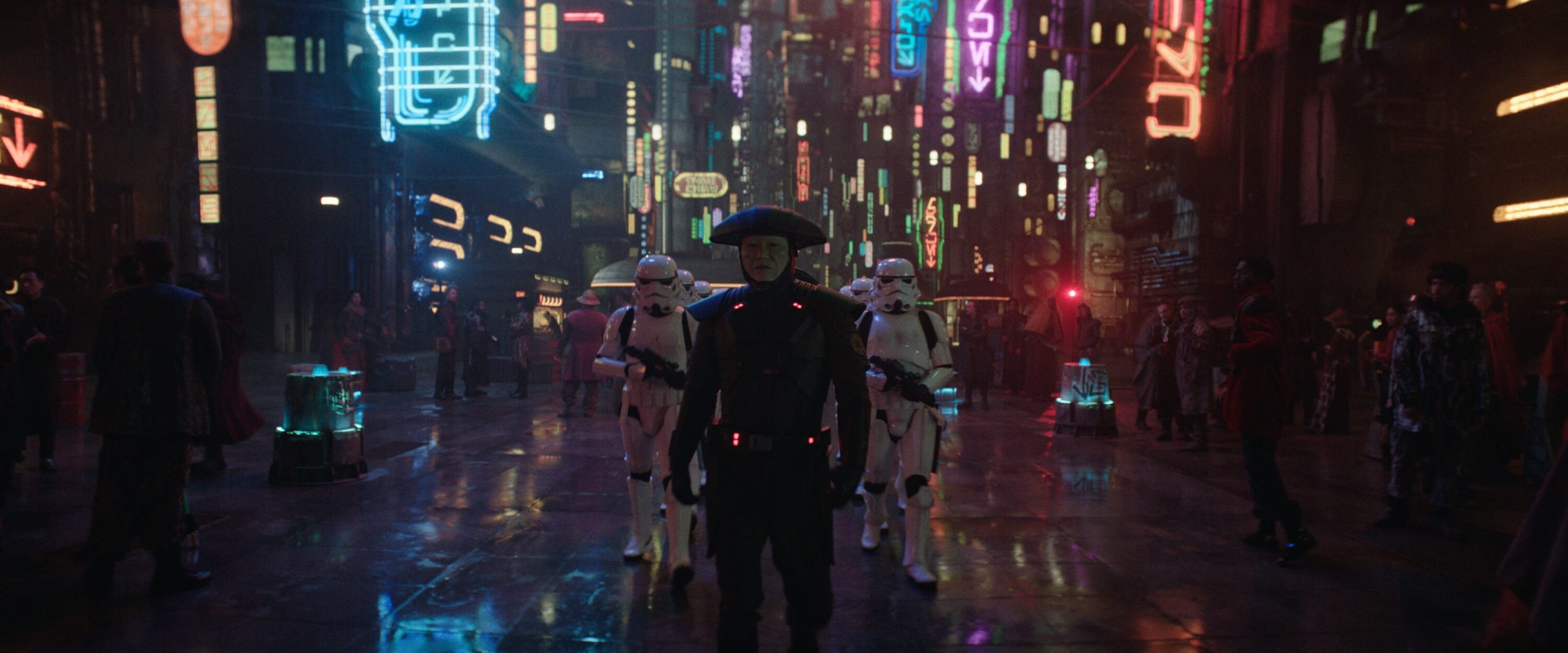 And as for what viewers might expect from Obi-Wan Kenobi as a stylistic whole, fans of Deborah Chow 's contributions to The Mandalorian have every reason to be excited. "For me, I've always viewed Star Wars as belonging to a lineage of Westerns and Samurai films," Chow muses. "There's a method of storytelling in those genres that works really well for that world; the Western tropes are obviously very present in both Mandalorian and Obi-Wan, so I was looking to a lot of those cowboy Western classics. But more importantly, I was looking at ones that had a little bit more of a gritty, poetic feel to them – ones like The Proposition or The Assassination of Jesse James by the Coward Robert Ford. And from the Samurai film side, especially given the feel of [Obi-Wan's] time period, I was frequently looking to various Akira Kurosawa films…
"It very much feels that in many ways, Obi-Wan is the last Samurai. He carries that attitude, that grief, that feeling of being part of something that's been lost in a changed world." But between darkness and defeat… hope survives.
Obi-Wan Kenobi debuts on Disney+ on 27th May with the first two episodes. Further episodes will release weekly on the platform.