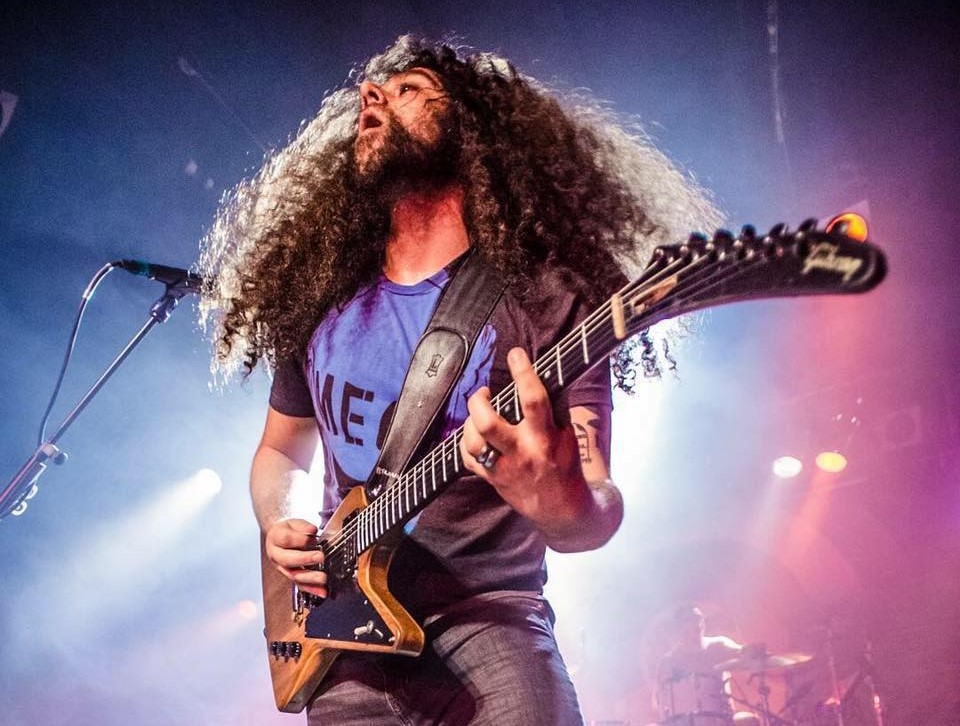 by NICK SPACEK
For anyone into modern progressive rock, the band COHEED AND CAMBRIA should need no introduction. Over the course of their nearly 30-year history, the group has melded sci-fi, comic books, and music in a way not seen in decades, due in no small part to CLAUDIO SANCHEZ – the lead singer, guitarist, and primary lyricist for COHEED AND CAMBRIA. While the band was on tour in Europe this fall, we took the opportunity to speak with SANCHEZ away from any new album to talk about the musician's overall creative process…
STARBURST: It's always interesting talking to musical artists who don't have anything to promote, but it seems like you always have something you're in the middle of. How do you keep it all going?
Claudio Sanchez: For me, I think it's just I have a pretty good team around me, with my wife as a collaborator and management just helping to facilitate some of these wild ideas. I think that really helps. When I sort of constructed the idea in '98 – which was a complete idea – and then actually started trying to execute it in 2003, a lot of that had to do with that assistance. The help involved by some of my collaborators – that's what really helps keep it all in line and structured because I come up with these ideas all the time. I really need somebody to help narrow it down and ensure that they can actually happen, rather than just, "Here's a bunch of stuff," and I can't figure out how to execute it.
When you start out a band that is also going to be comic books and novels and things like that, how do you even begin to find people who are willing to be like, "That's a big start, but let's go"?
Well, again, I think it just happened through time and proximity because at first I'm not entirely sure that anybody really understood the idea. Certainly the band, in its infant stages – I mean, I don't think they knew how to digest it, and management sort of saw it through time, through those first years, as something unique that will allow his involvement started to blossom. Our first book at the time – Armory Wars' initial title was The Bag.On.Line Adventures.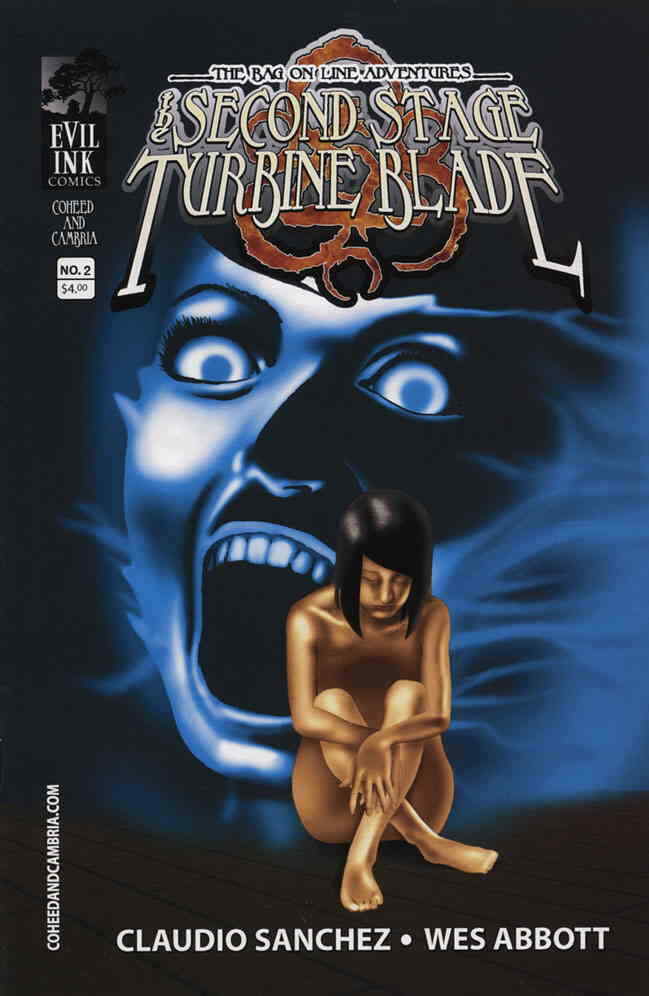 It was taken from a small bag shop that I was living across the street from in Paris, France. This is 1998. Coheed and Cambria isn't really a band, it's just an idea. Then when 2003 comes around and it's like, "Oh, we want to actually really start to make this happen," our manager, Blaze, took the initiative to go to San Diego Comic-Con and look for artists that were willing to participate. Those first two issues, which got our feet wet, never went further than those first two issues until we got involved with Image. But Blaze just took the initiative, and he found an artist there that was willing to give it a shot, and that artist's name was Wes Abbott. It just takes somebody to think outside of the box – to see it as something special, I guess.
For someone who enjoys comics and music, getting involved with Image Comics as you're getting going has got to be a real cool feeling – you know somebody really believes in your work when you're working with a major comic publisher, especially one with the pedigree that Image has.
Absolutely. I mean, for me, it's funny – when I was younger, the initial idea of the DIY mentality and the idea of independent labels really started with the exodus of all of those artists that started Image Comics: McFarlane. Lee. Silvestri. All these dudes, when they did that, that was like the initial idea of "doing it yourself" that, when I started to become more involved with music, I started to realize there are these independent labels. You don't have to necessarily be on a major label for success. That just started to equate to me like, "Oh yeah, like the guys when they left and started Image, you know?" When it was brought up as a potential idea, I was blown away because one of my favourite artists and creators of the '90s was Todd McFarlane and his run with Spider-Man. Then, coming off of Spider-Man to create Spawn? I mean – one of my favourite characters of all time. So to be a part of Image Comics at any part of the lineage of The Armory Wars was a huge win for sure.
Are there still plans for this all to evolve into other mediums – like a mini-series or a film?
In the beginning stages, probably after the second record / third part of the story, In Keeping Secrets of Silent Earth: 3, I realized that it was gonna be much longer than just a three-parter. It started to become more about ensuring that it got told the right way in this medium, because I was still learning. I'm still always learning how to better the story, how to strengthen the characters, how to do this, that, and the other thing. I didn't wanna get to a point where I felt like the cart was getting ahead of the horse, if that makes any sense. I just wanted to make what was the right artistic statement for myself, because again, The Armory Wars is so very much tied to my personality, to who I am, because essentially it is, in a strange way, the fantastic version of telling my autobiography. I understand the code in the story even though it's pretty all over the place. So I just wanted to make sure that that was right. Through the years, we've had these false starts of people interested in adapting it, but it never turned out to be right. I just wanna make sure it's done properly. I don't want to just give the keys to the car away just for the sake of a paycheck or something. It's not about that. To me, it's so directly connected to everything that we've worked for as a band, that it just needs to be in the right hands to ever, ever happen. It isn't until these 20 years have passed that I've really considered it because our audience really wants it. Whenever we have these 'ask me anythings' or these Q&As, it is guaranteed that somebody in the audience is going to ask the question of when it becomes a feature, when it becomes a mini-series, when it's an anime. That question is always there, so part of me almost feels like it's not a question of 'if' – it's just really 'when' it will happen. We'll see. I mean, I don't want to get too confident. But at this moment now, it's starting to make sense to me just because there is a desire to see it happen. But again, it's the thing that just needs to be executed the right way.
Sandman finally happened as a series after almost 30 years. Maybe ring up Neil Gaiman and see what he had to go through to make this finally happen and turn out right!
Right! [Laughs] Which is funny, because Neil, I think he has a house in Woodstock and I spend so much time in Woodstock cultivating the band, so he's not too far. If he's still up there, maybe I'll go and see what he thinks.
COHEED AND CAMBRIA kick off the NEVERENDER: NO WORLD FOR A WAKING MIND Tour on Friday, April 28th at The NorVa in Norfolk, Virginia. Details on that tour can be found at the band's website.