Features | Written by John Townsend 22/09/2020
Claes Bang | THE BAY OF SILENCE
Claes Bang is a Danish actor and musician best know for playing the lead role of Christian in the Palme d'Or winning The Square (2017) and as the titular Count in the recent BBC/Netflix series Dracula. Claes took some time to talk with STARBURST about his latest film, The Bay of Silence, being a piano, playing a piano and, of course, being Count Dracula.
STARBURST: Your new film The Bay of Silence has a curious atmosphere, would you agree?
Claes Bang: Well, I hope it has an unsettling atmosphere where you're not really sure what's going on. That's what I had when I first read it. And it's important for us to establish it early on. The guy that I'm playing has a feeling that nothing is what it seems to be. I hope we've succeeded as that's what drew me to it. When I read it, I thought 'What the fuck is going on?' My wife is totally bonkers, and she's left and taken the kids. That is why I said yes to it.
Your character comes across rather innocent?
I tried to go for a 'good-guy', someone to count on. And then he has to deal with all these things and his moral compass is challenged. He ends up making some odd decisions, you know, like burying your child on a beach and so on. So, I wanted to try and embody that, but also thinking what 'would you actually do in the situations he finds himself in?'. I like it when characters make strange and bold choices because if they always do what's expected it can be quite boring. It's interesting to change the dynamic.
That's right. You never know where it's going and even at the end, without spoilers, you're still not sure it's over.
Exactly. I like that. At the end it could be all be dreamt up or has he really gone through it.
You're an executive producer on the film also. When did you get involved initially?
Caroline Goodall who wrote the script and produced it approached me in 2017, I think, but the thing about being an executive producer was Olga [Kurylenko] and I getting involved in developing it. I was intrigued from the start, just as puzzled and mystified as my character.
Do you see yourself behind the camera more?
Actually, no. I don't see myself in a producing or directing role. I've never had that ambition. I find that I'm very happy and lucky to be doing what I'm doing in front of the camera.
We've heard you describe yourself as a piano.
Yeah, that's my ideal. I want to be the best piano or whatever instrument they need so they can do anything they want with me. I don't see myself as an interpreter of anything, rather something the music flows through. And the director decides how it goes. It might sound like a strange metaphor, but it makes sense to me. That's my take on it.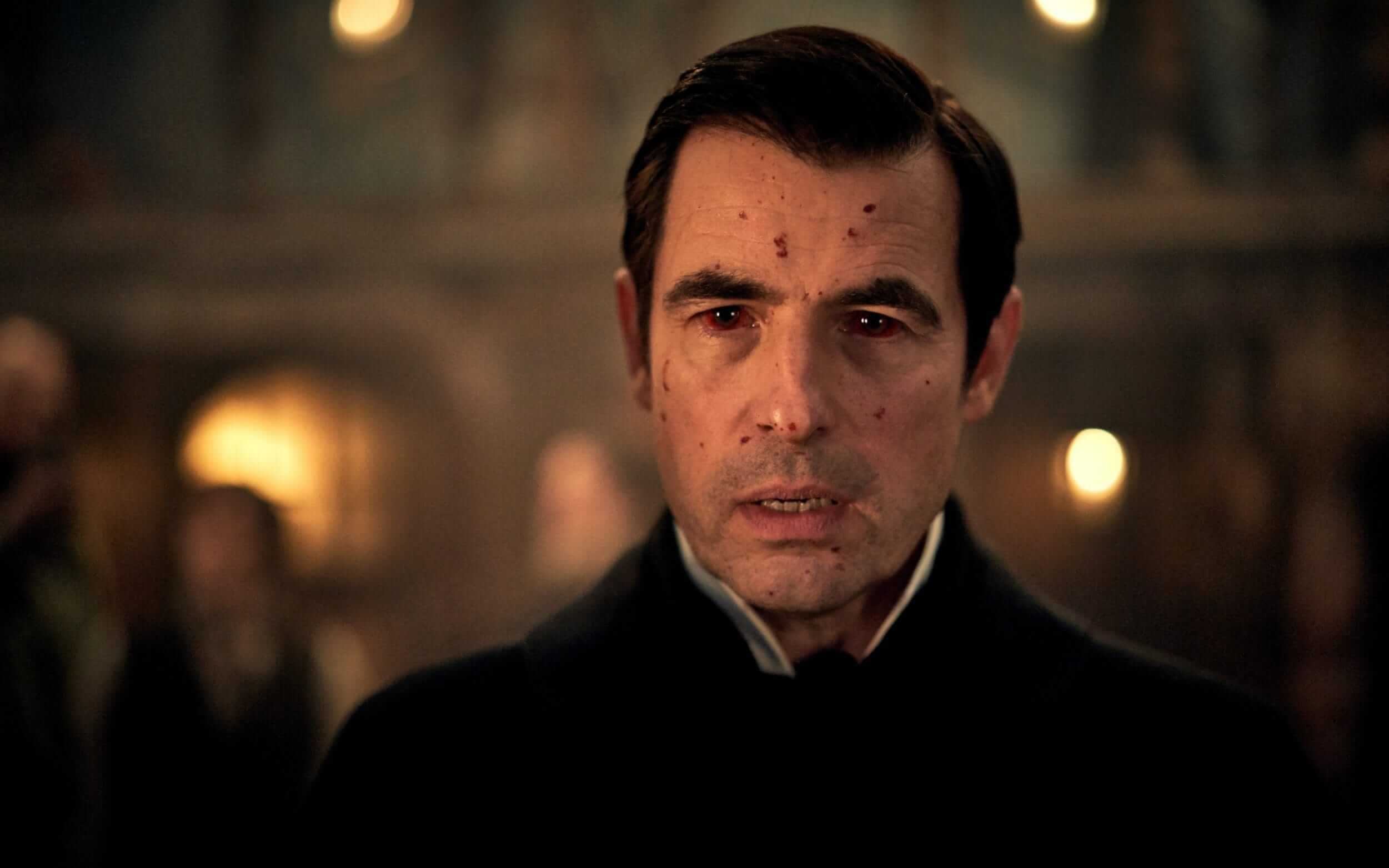 Which is interesting because a lot of actors are keen to stamp their authority on a role and give their take, so with such an iconic role as Dracula, you didn't have anything specific you wanted to add or otherwise?
With Dracula. I think the importance was in the story being told and that there was something new there. Actually, when my agent said they wanted to see me for the role I thought he was kidding. Does the world need another Dracula? There are millions out there. Then he said it was Mark [Gatiss] and Steven [Moffat] who had written it, so he got my attention. It's great because they've added new things but still maintained the original's feel. But I don't see it as my Dracula at all. It's our Dracula. It's their writing that I'm embodying. I just try and fit in with what's written. In casting me they found who they thought was right so it's my job then to make sure their work flows through me. The one thing I did discuss with them was how funny it was, and if it was actually too funny. I think they found a balance though.
And could there be more? Dracula is fundamentally about resurrection.
I would love to do more, but that decision lies with the executives. There are so many people involved but I'll just be waiting and hopefully one day they'll phone me.
We wanted to ask you about your music because with everything you've said about being an instrument for the writers and director, your music seems entirely personal and wholly you.
Absolutely. It's something different. When I'm an actor, I'm a performing artist but with the music I'm the one who it all comes from. That's why I do it. After a day of being told where to be and what to do it's lovely to come home, grab your guitar or sit at the piano, and fucking decide everything yourself. No-one tells me what chords to play. In that sense it's an antidote. And the great thing is that with Dracula coming out around the world more people have found my music, which is very cool.
There are influences we can hear in there, and your name This Is Not America comes from a Bowie track, but are they particular artists you draw from?
I would say it's more an era. I think you can hear that I've been listening far too much to New Order, Joy Division, Pet Shop Boys, Depeche Mode… all that. When you're in your teens there is music you connect to and that was synth-pop and I listen to so much British music. Bowie, Roxy Music and so on, all from the '80s. That's my DNA. I sit down sometimes and desperately try and sound like 2020 but within 5 minutes I sound like 1981. And anything I listen to today such as The XX or Tame Impala all have similar influences. I know I sound like my parents but everything now all sounds the same!
The Bay of Silence is out now