Features | Written by Michael Coldwell 24/05/2019
Charlie Brooker and Annabel Jones | Black Mirror Season 5
They didn't call Michael Jackson the King of Pop for nothing. The history of mega music idols is replete with seedy tales of strung-out warblers on a diet of uppers, downers and-christ-knows-what-betweeners, often administered by dollar chasing managers or members of their parasitic 'entourage'. And we're not just talking Stevie Nicks getting cocaine blown up her jacksie here - for that would be the easy route; even clean-cutters like the Bee Gees (famously known among their tour crew as 'Pilly, Potty and Pissy'), Justin Bieber ('Fizzhead') and Ken Dodd ('Chop-One-Out Kenny') have been prone to the odd disco biscuit or indeed a great schnozzle-load of prescription marching powder courtesy of another shady Dr Feelgood. Gotta keep the show on the road.
Throw into this hedonistic brew the growing trend for holographic avatars of departed stars to and you have Rachel, Jack and Ashley Too, the second of the three new stories that make up the fifth season of Black Mirror. And in what is surely the series' greatest casting coup yet, the episode is headlined by snarky pop princess Miley Cyrus, who turns in a stunning performance in an unexpectedly fun outing for the hit anthology show. We rocked up at a suitably debauched hotel in London to get the low-down on the episode from series showrunners Charlie Brooker and Annabel Jones.
(Mild spoilers for the episode await…)
On the episode's star, Miley Cyrus:
Charlie Brooker: When the script was written we were discussing who could play the part of an international pop star and we sort of thought in a dreamworld it would be somebody like Miley Cyrus, but we thought that was fucking stupid talk and we might as well be wanting to, I don't know, resurrect Oliver Reed! But we also figured we had nothing to lose by trying to get the script to her, apart from our pride. It turned out she's seen the show and liked it and she read the script and liked it. Before you knew it we were having a Skype chat and she said she'd do it. I seem to remember she said; "It'll piss people off and pissing people off is kind of my thing".
Annabel Jones: As you can imagine there were quite a few things in the script that she identified with. She's got a very sarcastic sense of humour, she's very acerbic, she's very funny and she delights in subverting things; her whole career has been about the Disney pop star who tries to carve out her own identity and as a result has faced a lot of opposition from her label and her fans in some respect, so she's been on that journey and she found it hilarious."
On the story:
CB: Originally I'd had an idea about a punk band being resurrected from 1977 into the present day. I tried to write a sitcom about that – it was quite different. Then at one point it was going to be a rapper, then we were having a conversation about Alexa and things like that and I seem to remember saying soon they'll be ones based on celebrity personalities…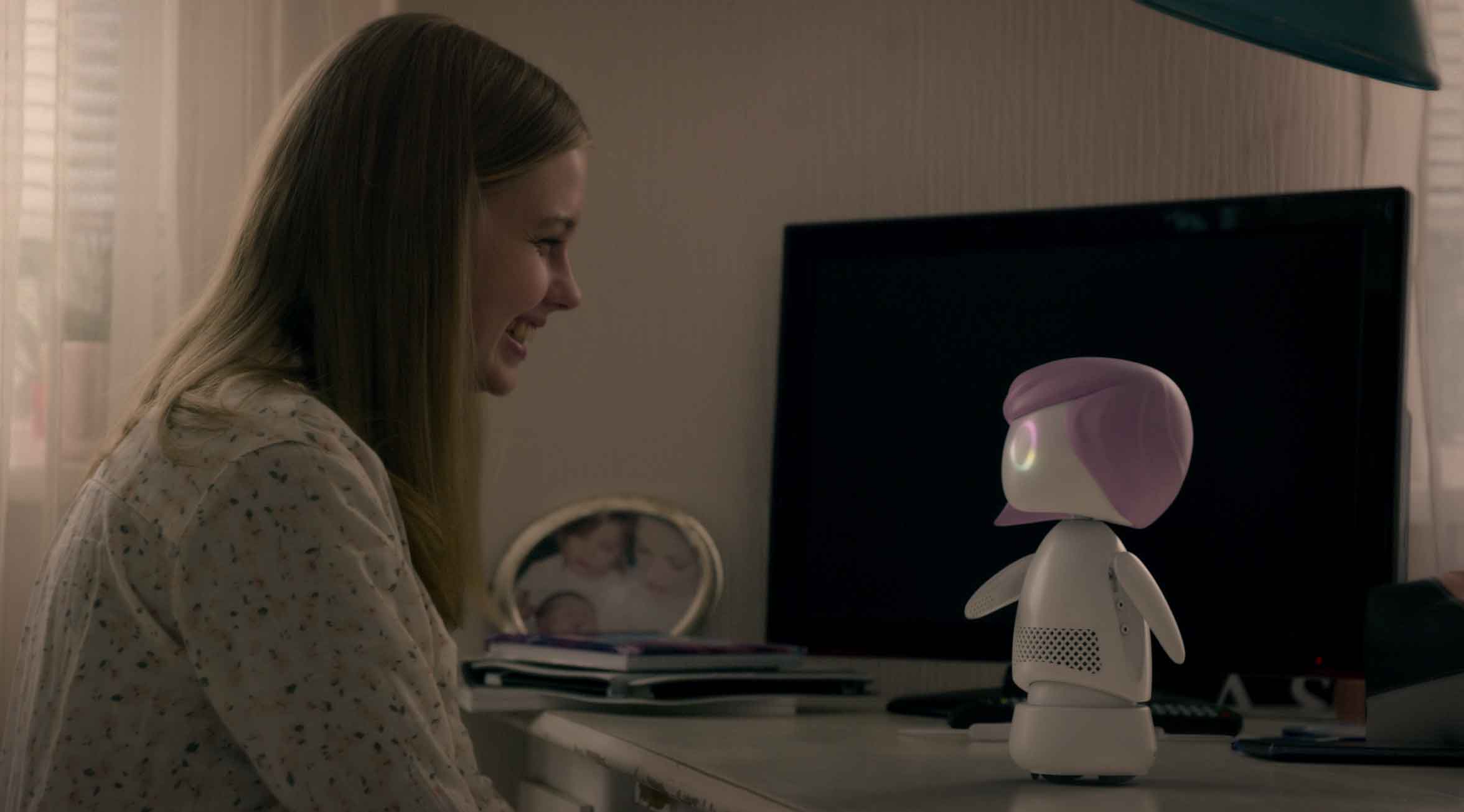 On the music:
CB: Every song that [Cyrus] performs are Nine Inch Nails songs that we adapted into pop standards. We had to get permission from Trent Reznor to do that, to sort of re-write some of his tracks as upbeat pop songs. At the end she does a fucking good job of doing Head Like a Hole. I got to re-write [Reznor's] lyrics in a chirpy way. I'm not the best lyricist in the world…
AJ [Reznor] thought it was very funny, he found the dark comedy very entertaining. There are lots of dark concepts in the film and we enjoyed a sort of childish subversion of them. Two days ago, Whitney Houston's estate said "OK, we've left it a few years, a tasteful period of time, now let's dig her up and get her back on stage!" And she'll be so much more valuable as a hologram than she would be in the real world because, poor Whitney, there's no drug abuse, there's no scandals, nothing to derail the tour. And what point are we all going to embrace that?
CB: Especially if they're Godzilla size! I don't know why no one's done that yet really. Anyone who does that will owe us money, and the idea of it being streamable as well, why not? We thought of it first, we've got it on film so the money comes directly to us and we'll spend it on evil!
On keeping Black Mirror fresh:
CB: If we just kept doing nihilistically bleak stories then it just becomes very, very predictable. It really depends on the story we're trying to tell. Sometimes we like to go a bit Pixar and other times we like to go a bit Texas Chain Saw Massacre… it really depends on our whim.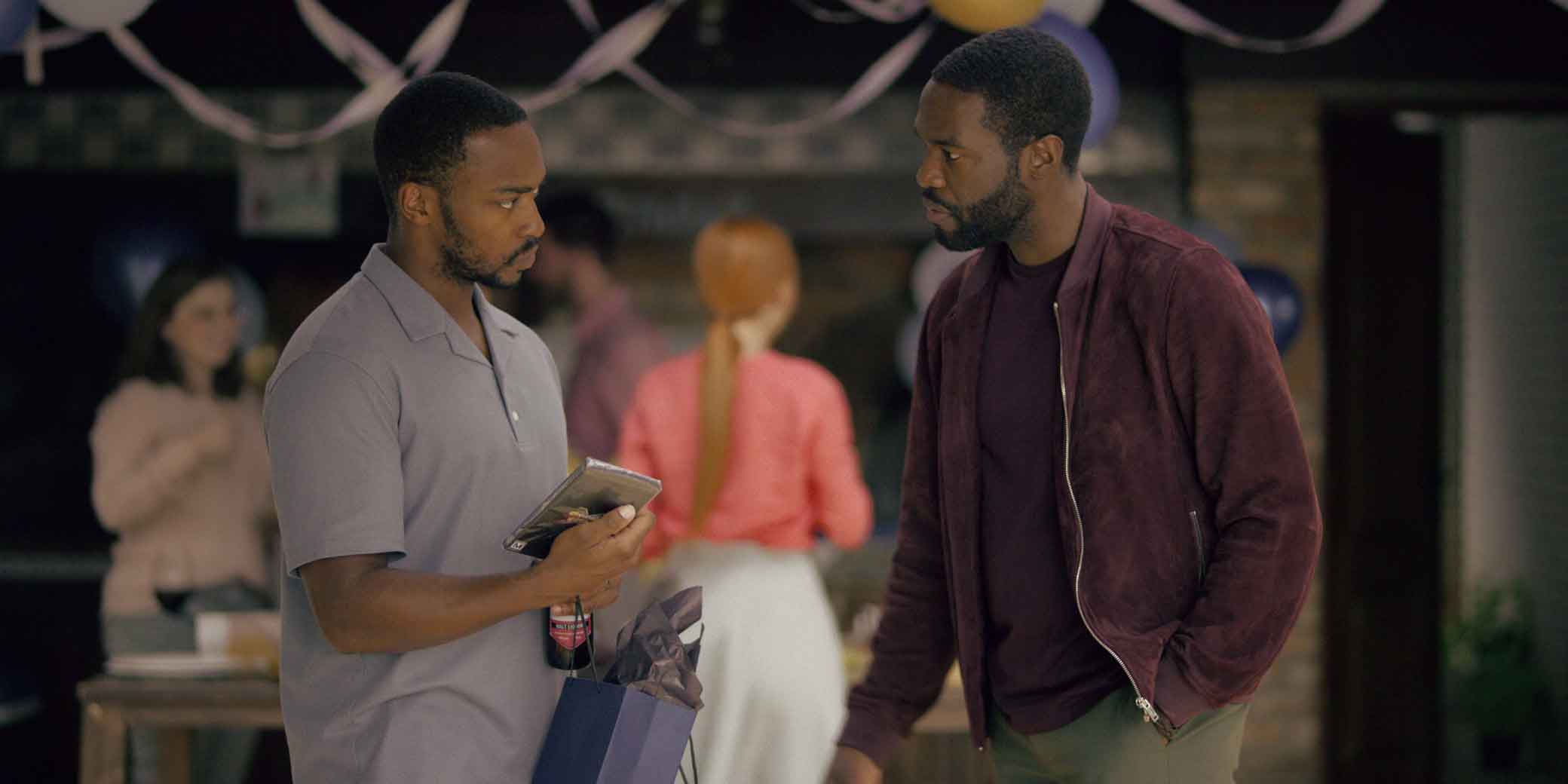 On the super-creepy 'Ashley-O' robot dolly at the centre of the episode:
AJ: We wanted the doll to feel plausible, to feel like something you could probably buy in the shops if you wanted to – not that people buy things in shops anymore, you order it online. So it was a matter of trying to make it as simplistic as possible but to give it as much animation [later on]. To achieve both of those things is very difficult but I think [the SFX team] did a great job
CB: It was very important that it was plausible and also could have two degrees of expression. At the start it has to look sort of non-threatening, and it feels like an Alexa-type device; and then in the second half the same simple eyes suddenly get a lot more expressive and its movements also become more fluid. We didn't want it to be too Toy Story, to be too much like a Buzz Lightyear-type thing running around. Apart from anything else, thank fuck we didn't do that because the new Child's Play film has got I think a sort of evil AI uploaded into a murderous doll. It might have wandered into that territory…
On the use of 'coda' scenes in the end titles of all three new episodes:
CB: I really like it as a technique because it means you can do a postscript. We've done it quite lot. In San Junipero (2016), for instance, we give a lot away right at the very end. I always find that a pain in the ass in the cinema when you're getting up to leave. Because I'll often take the kids to the latest cartoon and I'm sort of terrified of leaving a bit too soon just out of a public shame that I might miss a fucking cut scene where somebody eats a doughnut and sings a song or something. So actually, I distain it in other people's work and celebrate it in our own, because I'm a hypocrite.
Black Mirror Season 5 hits Netflix on June 5th.