Features | Written by Andrew Pollard 09/11/2017
Burt Ward | BATMAN VS. TWO-FACE
Holy interview time, Batman! Following the return of Adam West and Burt Ward's Dynamic Duo in last year's animated Batman: Return of the Caped Crusaders, now comes a follow-up in the form of Batman vs. Two-Face. Recorded in October 2016 and before the sad passing of the iconic West this June, the sequel sees William Shatner join the action as the nefarious Harvey Dent. To coincide with the film's release, we were lucky enough to catch up with the legendary Burt Ward to discuss playing the Boy Wonder once more, his thoughts on Shatner's Duplicitous DA, what it was like to have fame thrust upon him at such a young age, his thoughts on how the animated Batman features can still continue despite the tragic passing of Adam West, and a whole lot more.
STARBURST: How was it to return to the fold with last year's Return of the Caped Crusaders and now Batman vs. Two-Face, and do you still get the same kick out of playing Dick Grayson/Robin?
Burt Ward: Well, let me tell you, this movie is so incredibly spectacular. Last year's movie was very good, it got tremendous reviews, but this is like a warp speed advancement. Much wilder, much bigger, everything - it is a mindblower! The people who have seen it, the reaction has just been unbelievable. I get emails from people saying, "This is the greatest animated Batman we've ever seen, period!"
One of the big talking points about the picture is William Shatner coming on board as Harvey Dent/Two-Face. How great of a fit was he for that role?
He is so unbelievable. The job that he did as Two-Face and Harvey Dent – the alternate identity – it was nothing less than spectacular. I thought he was a great actor, but what he did with this was out of the stratosphere. In my opinion, he was absolutely fantastic. At the world premiere at New York Comic Con, there was a standing ovation, cheering, screaming after the movie. We did a panel and I sat next to him, and that man has an incredibly sharp wit. He is so quick, he is razor-sharp and hilarious and funny. The two of us were teasing each other. I had no idea how sharp this man was. He's an incredible actor and just an absolute delight to work with.
The role of Robin was your very first acting gig, but did you ever imagine that Batman would become so incredibly successful and that, as a result, you would be thrust in to the public spotlight so much?
Nobody knew when we went in to it, we were a mid-season replacement for the ABC network. Nobody knew how successful or not successful it was going to be. The opening night, they had a 55 share. That meant that 55% of all televisions in North America – that includes the United States, Mexico and Canada – 55% were watching Batman, and the other 45% was spread out between all kinds of other networks and local and regional channels. This was the equivalent of a bigger audience than the Super Bowl. That's how huge it was!
Having landed the Robin role at just 19 years of age, how was it dealing with that huge level of instant fame at such a young age?
For me, because I was a young actor, I had not been rejected for any other roles. I just had a wonderful open attitude. I didn't think I'd change as I was the same person with or without the costume on. I was amazed how people just went bananas. You had kids who were running around with bath towels around their neck held together with clothespins, jumping off their couches. You had the adults that were just crazy over Batman because of the nostalgia, the comic books. And then you had that audience that no networks could get at the time. That was the teenagers and college kids. They didn't want to watch TV at that time because it wasn't cool. But Batman? Oh, they needed to see it because of the insinuation and the highly suggestive moves we made – which, of course, got us in to trouble with the censors every other week – but nevertheless, they loved it. We had something for everybody.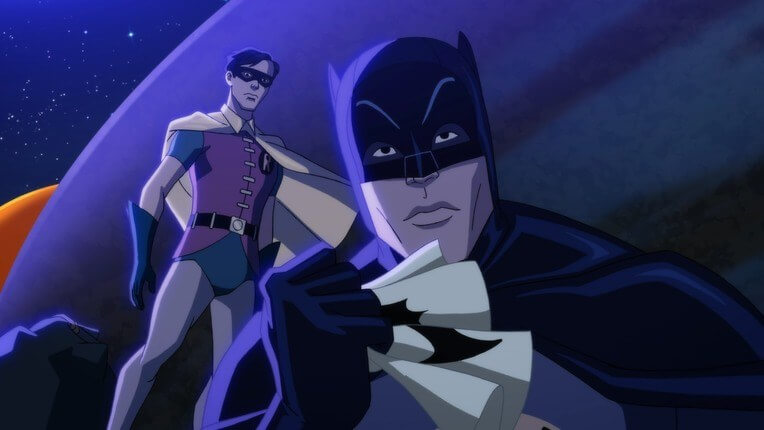 Of course, Adam tragically passed away earlier this year. Cesar Romero, Burgess Meredith and Frank Gorshin have all sadly not been with us for many years now, yet Joker, Penguin and Riddler replacements were brought in for these two recent Batman animated efforts. Do you think it would be at all possible to do another animated feature without Adam, though?
Absolutely! I will go one step further, it's possible they'll have Adam. Not exactly like you would think, but it's possible. Remember, all of those 120 episodes, all of that dialogue was recorded, and so many things could be reassembled and put together from that show. I don't know what the future's going to hold, I don't want to speak out of turn, but I can tell you that if this film's successful this will not be the end of Batman animated features. This will be a new beginning.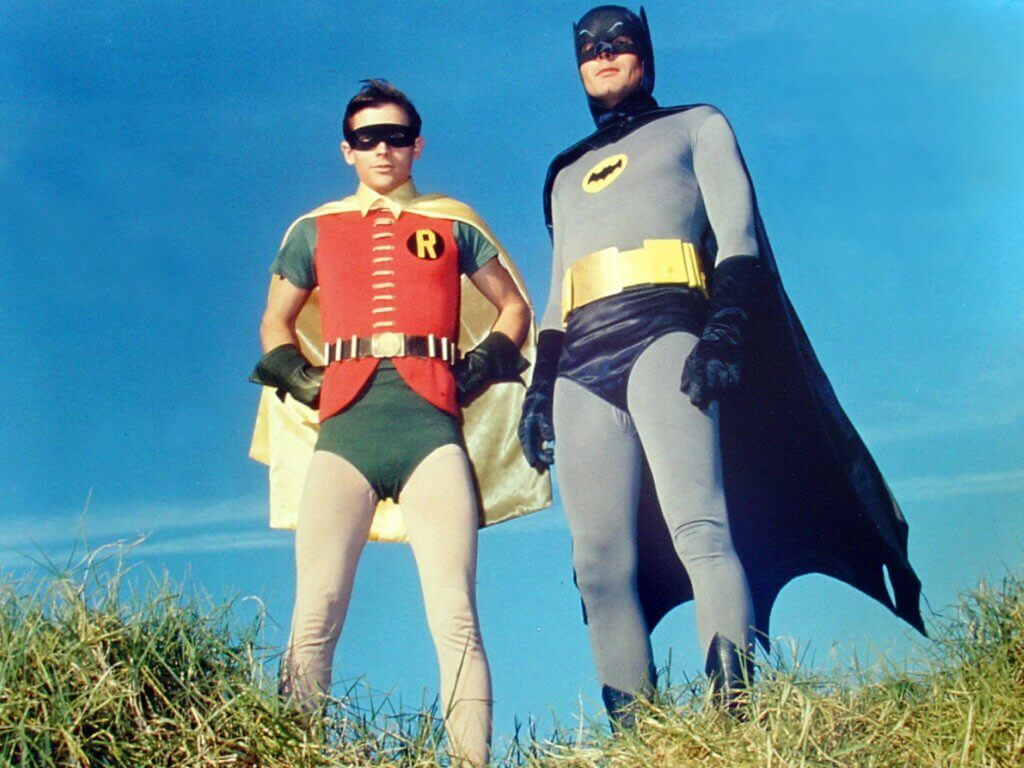 Over the past several decades, you've dedicated yourself to creating a revolutionary dog food that is geared to extending the lifespan of man's best friend. Dubbed "half the price, twice the life," what can you tell us about Gentle Giants?
We've found a way to double and triple the lifespan of dogs. We have dogs living as long as 27 years! Giant breeds as well as small breeds. Dogs that only live five or six years living in to their late twenties. We've devoted the last 23 years of our life and millions of our own dollars to develop technology. It works beautifully. You can read about it on our website www.gentlegiantsdogfood.com and www.facebook.com/gentlegiantsdogfood. And by the way, it's coming to the UK!
Batman vs. Two-Face is out now on Blu-ray and DVD, and you can find our full chat with Burt in STARBURST Magazine #443 – on sale November 17th!