Features | Written by Vanessa Berben 01/05/2020
To Baldly Go… Looking Back on STAR TREK: THE NEXT GENERATION
Purists may argue that The Original Series is the only offering in the franchise worthy of merit; however, the next time you're in Ten Forward and some misguided soul tosses off TNG as a watered-down, family-oriented space opera, throw some of these facts at them before you down your shot of synthehol and saunter away. Of all of Star Trek's incarnations, TNG was the longest-running, spanning seven seasons and 178 episodes. It received 19 Emmy awards and is the first and only syndicated show to be nominated for the Emmy for Best Dramatic Series.
If that isn't enough to silence any naysayers, how about gently reminding them (read: shove it in their faces) that TNG is the only version of Star Trek to receive a Peabody Award for 1987's fantastic ode to film noir, 'The Big Goodbye'. Not too shabby for a show that Roddenberry was initially reluctant to take on.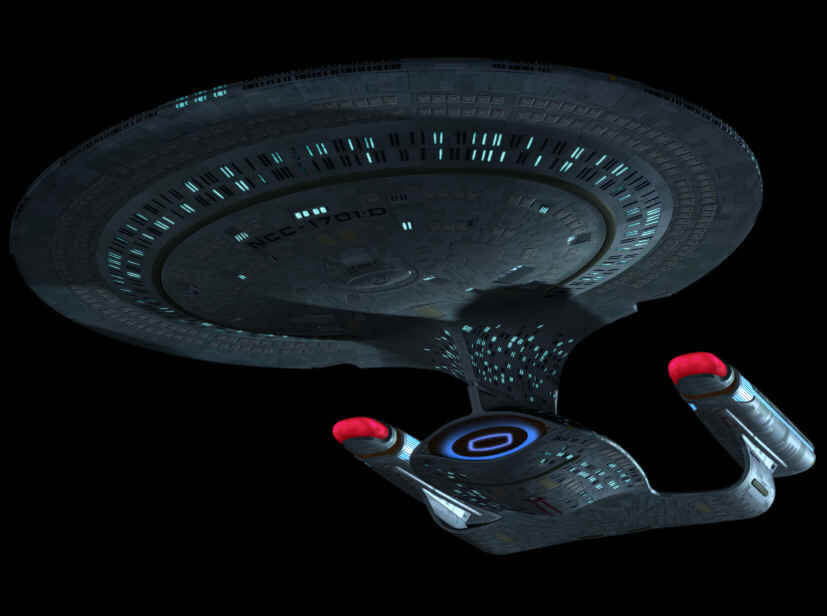 After being bolstered by the success of 1986's Star Trek IV: The Voyage Home, Paramount executives were looking for a way to cash in on the series' popularity without having to pay the now hefty salaries of stars William Shatner and Leonard Nimoy. Roddenberry declined to be involved at first, recalling the strain TOS put on his family. But when Paramount dangled the first-run syndication carrot in front of his face and offered him total control, he came around.
Roddenberry assembled a team of Star Trek veterans and requested that Paramount executive Rick Berman be brought in to co-produce. They then set about imagining what kind of Starfleet would exist for the Federation of Planets 100 years after Kirk and his crew set sail on their five-year mission. In this reimagined world, the Klingons were now our tenuous allies, and the Enterprise wasn't just on an exploratory journey – they carried a message of peace as well.
In this new Star Trek, deployments could be indefinite if ships carried all the trappings of home. Given that level of comfort, Roddenberry believed officers would no longer engage in petty power struggles or crabby banter. The bridge crew would become more like family – a creative point he insisted on that frustrated writers who wanted to mine personal strife for dramatic plotlines.
But despite their initial misgivings about his vision, the result was that this family-friendly, peaceful direction served to open the characters up to viewers. It allowed us to look at the bridge crew as people like us. These were friends who loved and laughed together. We could identify with them and see a little of ourselves inside each one.
Behind the gruff exterior of Security Chief Lt. Worf, we saw a man struggling to reconcile his Klingon roots with the love he had for the human race that adopted him when he was abandoned. There was pure goodness and honour in Lt. Cmdr. Geordi LaForge. Our hearts broke to watch his struggle with sight – appreciating his gift of infrared vision but knowing that deep down all he wanted was to see a sunset.
We laughed as Geordi struggled to explain humanity to his best friend, Lt. Cmdr. Data. His programmed devotion to pure logic coupled with his inability to lie carried the 'straight man' torch of Spock over to this new show. But Data's child-like quest to learn what it means to be human mirrored our confusion as we grew up and learned of complex concepts like humour, deceit, and lust, and how to convey those feelings.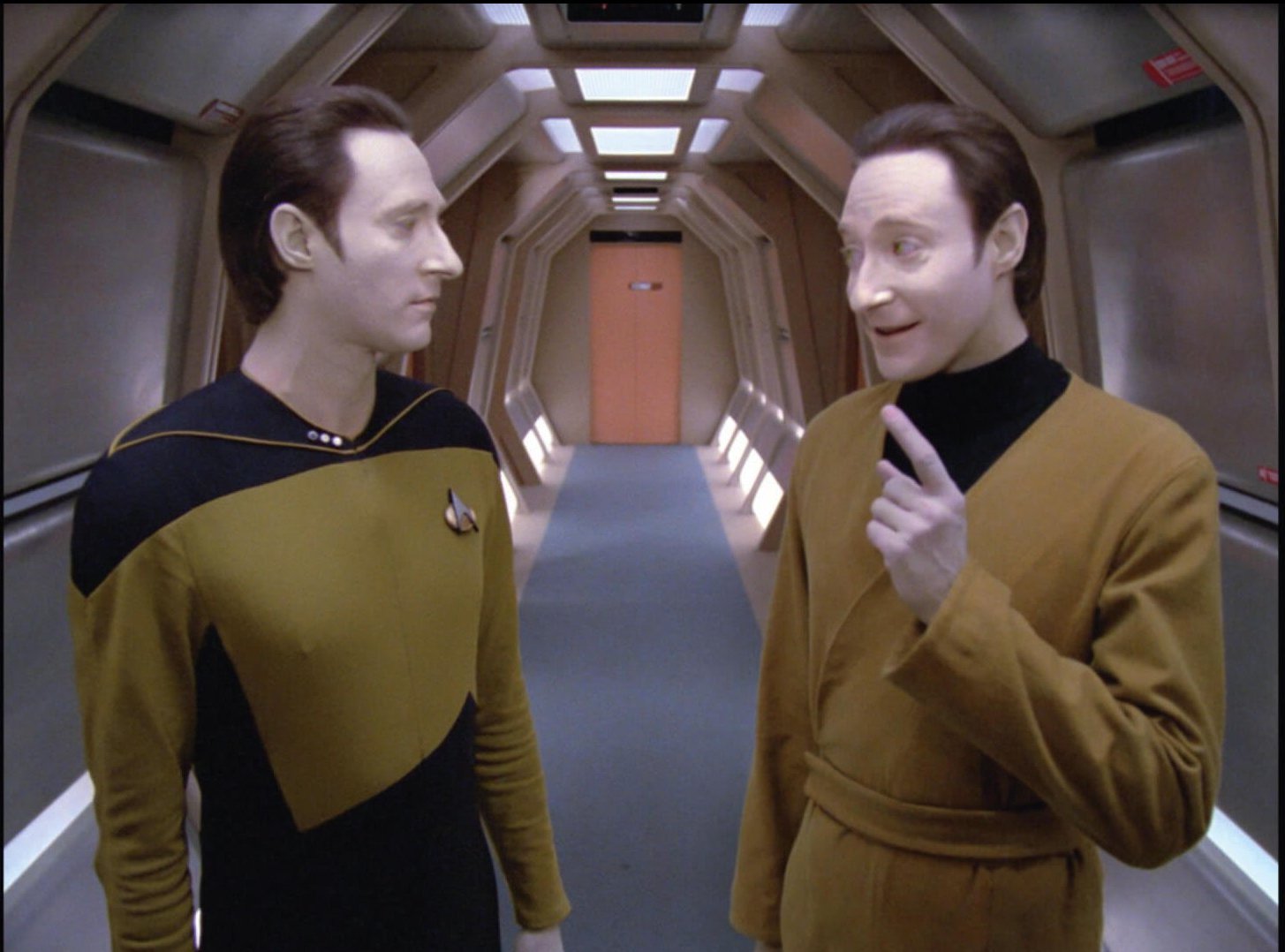 In the crew of the Enterprise, Data found a family that loved him and patiently tried to teach him the intricacies of humanity. The dashing, 'coolest guy in the room' older brother charm of Riker and sisterly empathy of Deanna helped guide him towards a better understanding of relationships. Dr Crusher wasn't just a figurative mother-figure; she was a mother of her son as well. Her experiences as a single parent struggling to raise a teenage son while holding onto her career was a direct reflection of the lives of many TNG viewers, this writer's own home included.
This makeshift family (and in the case of the Crushers, real family) all rested on the shoulders of our Captain. Fans can argue forever which Captain was superior, but in making TNG a show that focused equally on adventure, drama and relationships, we were given an insight into Jean-Luc Picard we were never afforded with James T. Kirk.
Here was a Commanding Officer who was flawed – a leader with a troubled past who grew into his command. Picard wasn't a mythical, swashbuckling charmer. He made mistakes. He led with his heart and tried not to take it personally when his crew questioned his motives. He was cultured, learned, creative – and only rarely did he get the girl. But when he did, she was quality.
There is such a difference between Kirk and Picard that arguing over which one is the better Captain is irrelevant. Yes, we believe in a world where fans can love both men equally, see them both for their own merits, their strengths and weaknesses.
Ah, the strengths and weaknesses – that is what many believe made Sir Patrick Stewart's performance as Jean-Luc Picard so electric. He portrayed Picard as a brave leader whose courage influenced his character just as much as his flaws did, and it made him instantly identifiable. Not bad for an actor that Roddenberry was initially completely against casting.
It was early TNG (and TOS) producer Robert Justman who discovered Stewart at a UCLA reading of Shakespeare. He only needed to utter his first line, and Justman was sold. But getting Roddenberry on board proved to be incredibly difficult. Justman recalled in an interview with the BBC: "He wouldn't have him and he wouldn't tell me why. But I knew why. I knew he had conceived of a Frenchman who was masculine, virile and had a lot of hair. Patrick didn't fit that at all. Patrick was not so handsome, he was distinctive, and he was quite bald. Quite bald."
After Rick Berman saw Stewart on film, he was sold as well, and together they finessed Roddenberry until he eventually came around. Stewart himself spoke with Deadline Hollywood about how he initially couldn't believe he had been cast as such an iconic character: "Why would they cast a middle-aged, bald English Shakespearean actor in this iconic role as captain of the Enterprise? It made no sense - it all felt borderline lunatic back then."
It took Stewart some time to grow into his role, but the resulting seven seasons of TNG live on as one of the best dramas ever created for television, which is why it is so frustrating for fans that the TNG era films never entirely delivered. After four films that failed to live up to expectations, the crew of the Next Generation was retired, and the franchise was to be reborn with J.J. Abrams' reimagining of the original characters.
We want a future where poverty and hunger are things of the past. We know that we will never lose our love for exploration, or our desire to promote goodness throughout the universe while still being badasses about it. We love Star Trek because it reflects everything great about humanity. So no matter what happens, we still have hope in Roddenberry's vision of the future, and we keep trekking because we believe in it with all our hearts.
STAR TREK: THE NEXT GENERATION will be screened from the begining on Horror Channel from May 6th. Sky 317, Virgin 149, Freeview 70, Freesat 138.