Features | Written by Andrew Pollard 29/12/2018
Andrea Romano | BATMAN: THE COMPLETE ANIMATED SERIES
With Batman: The Animated Series having recently received a stunning new Blu-ray release, we conclude our deep-dive on this beloved series by spending some time with legendary casting and voice director, Andrea Romano. If you're one of those who still hear the cast of BTAS when you're reading the Bat-books of today, Andrea's the one to thank. And in addition to being an absolutely pivotal piece of the animated adventures of the Caped Crusader, Andrea has worked on a slew of other genre favourites over the decades, plus was a complete and utter joy to sit down and chew the fat with as we discussed her early acting career, her move towards voice casting and directing, and all of the marvellous projects she's worked on throughout her remarkable career.
STARBURST: First and foremost, you actually started as an actor before moving into the world of voice casting and voice directing. How did that all come about?
Andrea Romano: When I was a young child, I knew I wanted to be a part of the entertainment industry. I did not know in what capacity; I just knew I wanted to be a part of that industry because it seemed so exciting and compelling. The energy of the entertainment industry seemed to be in line with my energy. I did some high school plays and some high school musicals, and really enjoyed them. When I decided to go to college, my initial major was Music. Just before I went to State University of New York, at Fredonia, I was thinking really hard about, "Okay, life in music. Is this going to do it for me?" I just came to the conclusion that I didn't think I could put all the energy that would be necessary into a music career. It just wasn't thrilling me so much. Literally last minute, within two weeks of needing to appear at Fredonia to start school, I changed my major to Theatre Arts and studied as an actor. I just loved it. Loved it, loved it, loved it. This would be around 1974 or '75. I did three and a half years of schooling at State University of New York as an acting student. I graduated a semester early because Fredonia is 60 miles south west of Buffalo, New York. For those who are familiar with that kind of climate, it rarely got above 0°C all winter. It was freezing cold; Chicago-type ice cold weather.
I graduated early, planning to move on and do whatever I was going to do in my career, and to leave that cold climate. However, the Fredonia High School reached out to me to direct their high school play. It was for the enormous sum at the time of $500. That really was a lot of money at the time, and so I ended up staying in freezing cold Fredonia. It really gave me my first chance of professional directing. I was compensated, I was paid, and I loved it. I loved working with actors to achieve a performance, to get something that we could all feel proud of, something that made sense to all of us without making anybody feel inferior. I say that because that's something I've tried to carry on throughout my career; providing an environment where actors feel comfortable to do their best work. I've always wanted to treat actors the way I wanted to be treated when I was pursuing acting. There are some nasty casting directors out there, but it doesn't have to be that way. I don't know why that even exists – I think it's partially an ego thing – but for me it's all about working together to get a great performance, especially when it comes to animation. We are at the very beginning of the process, and if we don't get a good vocal track, if we don't have good acting from the beginning, then everything else is affected down the line.
Back to me and my acting career, though. I was there at Fredonia directing, and it really sparked me. I left Fredonia and went to do graduate work at Rutgers in New Jersey. So only a slightly warmer climate, but I wanted to study there because they had a terrific programme. It was the Mason Gross School of the Arts at the Douglass College of Rutgers University. I mention all those specifics because another alumnus of that school is John DiMaggio, the great voice actor.
A great voice actor who seems to be absolutely everywhere.
He really is, and he deserves to be because he's so talented. I decided to study with the group of people there because they were all so professional. It was William Aspers, the acting teacher; it was Avery Brooks, the actor who taught speech and movement; it was Eileen Blumenthal, who was a critic for the Village Voice and who taught theatre history. I was her [Eileen's] graduate assistant. I came from a very modest family, we had very little money, so all of my study had to be done with either scholarships or working at the same time. But a paid graduate assistant is a terrific way to make money while working in your own field of study. I only stayed there for a year, but I left it because Theatre History is such an interesting overview of society. Some of our earliest written words that we have are the plays of Aeschylus. These are ancient Greek plays and they teach us a lot about society and what was going on in the world. If you look at the recorded history of acting, you'll see that actors went from being just slightly more respected than slaves; they were dispensable, if they died it was no big deal. And now you look at how actors are idolised and paid enormous sums of money for their work. It's just a very interesting way of looking at society, studying Theatre History and how actors were treated throughout the generations.
This would now be around 1978, and I just needed to get out of academia. I didn't want to be in school anymore after many, many years. I thought, "Let me give this a shot." I moved to Manhattan. My days consisted of getting up, exercising, going to an audition or two, going to a dance-wear and an upscale clothing store. I worked there from 11am until 4pm, when I would get my lunch break and go out and try to get another audition in. I would go back to the store until closing at 8pm. Then I would leave there and go and do something like phone sales, or if I was lucky enough to be cast in a play then I'd go to rehearsals or performances. I'd get up the next day and just repeat, repeat, repeat. I did that for about a year or so, and then winter was coming and I thought, "I cannot bear another winter in the east." I'd always had this draw to come out to California; I'd always felt that California was really special. I know part of that was because classmates would come back from spring vacation massively tanned and I would be so jealous. I had this strong pull to California, and I found out not too many years ago that I was actually conceived in Santa Monica, California. So that draw, those roots were actually based in some sort of reality of having these roots in California.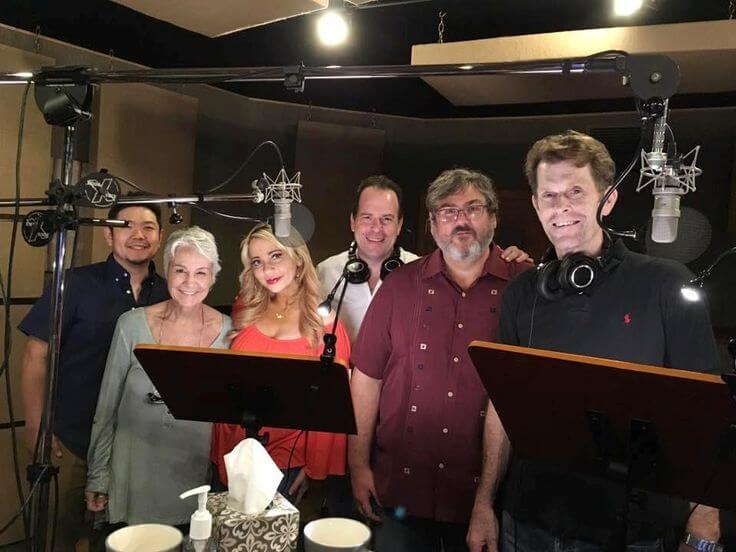 Even then, that must've been quite the big decision to make that move?
With $400 in my pocket, I packed up my life's belongings in my mom's attic and moved to southern California, to San Diego, just hoping that I could find some sort of career out here in the entertainment industry. I had a half-brother in San Diego, so that's why I went to San Diego, but what they didn't tell me is that there's no real acting in San Diego. I was there for just a few months when I was contacted by someone from Fredonia, who at that point was an agent at a talent agency in Los Angeles. A voiceover agent had been in a car accident, and they needed someone to temp for her while she recovered. I went up to Los Angeles from San Diego, interviewed at Abrams-Rubaloff, and was hired practically on the spot to come up and be a voice assistant. What was really cool about that was that I knew nothing about voice acting, I knew nothing about the industry. That was where I got a very good sense of what this voiceover industry was. Keep in mind, we're now talking about 1979. It was still kind of a secret; the voiceover industry was not well known; people didn't really know what this voiceover thing was. I got a really good inside education as to how cartoons were made, how commercials were made, what kind of actors did voiceover. The girl I was temping for at Abrams-Rubaloff ultimately decided not to go back in to that industry – she was going to go on and do something else – and they franchised me. I became a franchise voiceover agent in 1980. For a very short period of time I was the youngest agent in Hollywood. I was maybe 23 or 24 years old and I loved it.
Becoming an agent at that young of an age, how helpful was it for you to have been involved in the acting field yourself?
It was so interesting in that I understood what actors were going through when they would say to me, "You know, I'm better at 2pm than I am at 10am. Could you schedule me for a later audition?" I was an agent at Abrams-Rubaloff for a year and a half, then I moved to a small boutique talent agency [Special Artists]. And what I mean by that is they only represented about 90 or 100 people, as opposed to Abrams-Rubaloff, who represented about 350 to 400 people. I started at the agency and was able to really bring some talents along and up, and really get my hands into this voiceover field. At both agencies – Abrams-Rubaloff and Special Artists – I did a lot of business with Hanna-Barbera. I loved Hanna-Barbera, I was a huge Hanna-Barbera fan. I got to become good friends with Ginny McSwain, who the casting director there. She had invited me several times to come and see some sessions, which I absolutely took advantage of right away. So I got to know Gordon Hunt, the voice director there, and I got to know Ginny quite well. She was very kind in meeting some of my clients. I had a pretty good client list, so she would hire lots of my clients very often. Then she called me one day, round about 1984, and said, "Andrea, I'm going to leave Hanna-Barbera and go direct for Marvel." This was at the time of the second Golden Age of Animation, and she was leaving to go direct mini-series for Marvel. I said to her, "Oh my goodness. How are you going to find anybody who's so good as an agent as you were to me? You were so kind to me when I was at Abrams-Rubaloff and at Special Artists. Who's going to take over from you?" She said, "I don't know yet. We're seeing a bunch of people, so I'll let you know."
The next day Ginny called me and said, "Andrea, would you be interested in interviewing at Hanna-Barbera?" Literally, in true animation style, my phone was left spinning in the air as I sped over to Hanna-Barbera to be one of the first interviewed by Gordon Hunt for the casting job. Again, very luckily, I was practically hired on the spot. This was absolutely joyous for me; I can't even tell you how happy this made me. I was such a huge Hanna-Barbera fan. I knew that casting would be right for me, I knew that I would be able to put together remarkable talent with wonderful projects. I started to learn that when you're a voice agent in Hollywood you kind of are a casting director as well. All of the auditions, for the most part, are done in your office as an agent. So, someone sends you a breakdown – the description of what it is they're looking for – you look through your client list, you say, "These five people would be really good for this character," you bring them in, you audition them, you edit the tape, you send that to a casting director. And that's essentially what a casting director does.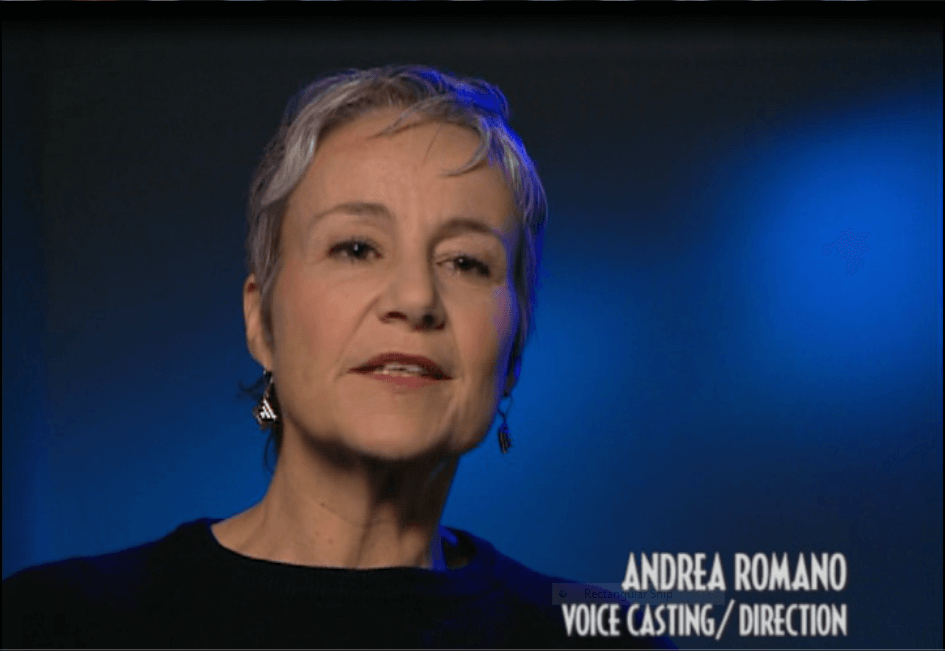 Moving from a voice agent to becoming a casting director was almost a natural progression, then?
This is a very common progression, to go from voice agent to casting director, because they're such similar types of work when it comes to actually handling auditions. I was hired at Hanna-Barbera at 1984, and I was there from '84 through '89 during a time that I refer to as the second Golden Age of Animation. I believe that it was kicked off by the success of a show called Muppet Babies. That was at first a very successful puppet show, but then they made a very successful animated series based on younger versions of those characters as children. At Hanna-Barbera we made shows like Popeye and Son, Pink Panther and Sons, A Pup Named Scooby-Doo – all the younger versions of a lot of the classic Hanna-Barbera characters. What was happening at this time, and I don't mean this in any negative way, Hanna-Barbera became quite the cartoon factory. We were cranking out so many cartoons that we were literally using up all the talent. It was a very small group of people who were making their living doing cartoon voices; it's a very specialised field. Gordon Hunt and I decided that we needed to open this up to more actors; we needed to let on-camera actors know that, with the right training and the right skills, this whole other aspect of the entertainment industry could be open to them.
Was there a certain type of actor that you soon found yourself targeting?
What I discovered over the years is actors that have on-stage performance experience translate into animation voice acting much better than people who only have worked on camera, whether that's for feature films or TV. That has to do with the energy, I believe. The camera captures everything very, very small. Your acting can be very subtle, but the camera catches it. For voiceover you have to be a little bit bigger, a lit bit broader, like you do for on-stage performances. Gordon Hunt had been the casting director at the Mark Taper Forum here in Los Angeles, and he thought, "That's a good place to start, I have connections there. Let's have a look at the actors I worked with there who would be perfect for this kind of work." So it was people like Jeffrey Tambor or Ed Asner or Brian Stokes Mitchell. All of these people who had done stage work with Gordon got to come in and audition for us for various different cartoons, and they were all wonderful. Gordon was also a teacher at the time, and he was teaching predominantly on-stage and on-camera acting, but he asked me to come and guest speak at his classes once in a while. I'd watch these actors who were really appropriate for the work get really inspired, so I started teaching voiceover classes for people to make the transition from on-camera work to voiceover work. Suddenly, a whole new pool of talent was available to us. I loved my time at Hanna-Barbera, I loved working with all these remarkable actors, and when you're a casting director, and later in my career when I became a voice director as well, it's this remarkable position you're in where you get the chance to reach out to people you've admired and ask for them to come and audition for you.
And how was it to approach such big-name actors during those days?
Sometimes you're in a situation where the agent would say, "This needs to be offer only" – meaning the actor won't audition but they would consider the job if you just came to them with an offer. For me, I've always felt that if the actors have no experience doing this work, they really should be okay with an audition. We just all need to see that they're comfortable in this particular field. Just because they're a good actor does not guarantee that they're going to be a good voiceover actor. There are certain skills that need to be had to do voiceover acting. Most people were okay with auditioning. Almost everybody was interested in doing voiceover, and here's why: on-camera actors are used to massive audition processes, they're used to having to memorise tons of dialogue, they're used to having to turn up in full hair and make-up, in costume, all kinds of things like this. Voiceover, essentially, as long as your voice is warmed up and you can do the work as far as having the talent and the technique, you could show up in your pyjamas, you don't have to memorise a word of dialogue, your hair could be bed-head.
For a lot of on-camera actors, that appealed to them as far as steady work where you didn't have to leave town for six months and be away from your family and be away from your home. It gave people a really good reason to stay in town. Once they were known as voice actors or they had this skill, every studio would reach out to them because, "Oh man, now Brooke Shields is coming in to do voices and she's pregnant." Voice talent like Jeffrey Tambor, these people would suddenly get really good at voiceover and it would be known that they had experience because they'd come to work for me at Hanna-Barbera or worked over at Marvel. Suddenly all the studios felt much more comfortable reaching out to these people, and that made me really happy to be a major part in getting other actors to come into it. That's not to say in any way that I didn't absolutely need all those wonderful voiceover actors who had been working for years – I always need to go back to those guys, they are the bread and butter of this industry – but we now had a bigger talent pool to pull from.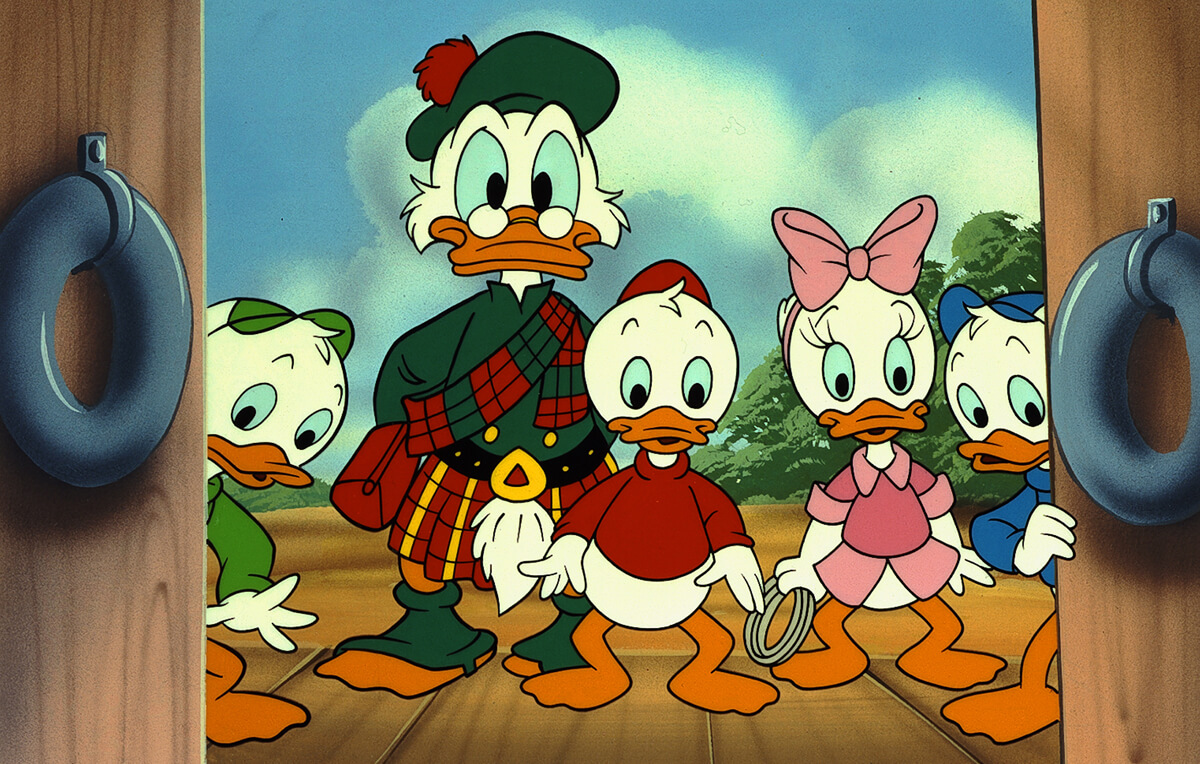 Is this around the time you began working at Disney?
We're now at about 1986 or '87 when I get a phone call from a gentleman called Tom Ruzicka, who had been at the advertising agency Leo Burnett. I had done a lot of business with him when I was an agent, and he called me to tell me he had left the advertising agency industry to go to Disney TV Animation. When I say "go to Disney TV Animation", what I mean is to form Disney TV Animation. It did not exist before then. He said, "We're going to do 65 episodes of a series called DuckTales. It's based on Scrooge McDuck and his three nephews. We're going to audition directors." Now this was quite an unusual move, but I thought it was a great idea. He said, "Can you come in an audition by directing an episode? We'll have five different directors direct five difference episodes, then we'll make a decision on who we want to direct the rest of the 60." This was an enormous amount of cartoons; 65 episodes was huge. We typically get orders of 13, 26, maybe 52, but 65 was just an enormous number. Of course, I jumped at the chance.
I went to Gordon Hunt and said, "May I have permission to do this thing?" He checked with Hanna-Barbera, and so I went over and directed the second episode of DuckTales – and I just loved it! It really was like a fish to water; I was crazy for it, I loved it, and I loved the actors and the process. I went over for a half-day, for four hours, and I got a call the next day from Tom Ruzicka saying, "We're not even going to audition the other three directors if you will come and do the series for us." That was a huge compliment! I went back to Hanna-Barbera and said, "How do you feel about this, if I go out one day a week to go direct this and still be the casting director at Hanna-Barbera?" This would never have been permitted now, but then they said yes. So I continued to cast at Hanna-Barbera while one half-day a week I would go over and direct DuckTales, which was joyous, heavenly, stunning. I just loved it so much. I finished out that series then did a movie for them, then I started doing a couple of other shows that Disney came to me and said, "We'd like you to do a few episodes of Chip 'n Dale: Rescue Rangers and some Winne the Pooh episodes?" It got to be quite a few other episodes, and then at the same time I get a call from some of my pals over at Hanna-Barbera to say that they're going over to form Warner Bros. TV Animation, and would I be willing to come over and cast and direct something called Steven Spielberg Presents Tiny Toon Adventures.  At this point, I realise there's no way Hanna-Barbera could keep me on staff and let me do all of these shows, so I had to leave Hanna-Barbera, which was heartbreaking.
Having enjoyed your time at Hanna-Barbera so much, how hard was it to leave there?
We're now at 1989 and I had to leave Hanna-Barbera and say goodbye to everybody there, and I loved them so much. But I was working with so many of my pals from Hanna-Barbera because they were now at Warner Brothers. So I was working for Disney TV Animation, Warner Bros. TV Animation, several others that would reach out to me at this point, Universal had started to make direct-to-home-videos like The Land Before Time – I did about five of those – and so now at this point I'm a freelance voice director. That was really scary because I had left a job that had paid vacation, paid sick days, all kinds of health benefits. I left that to become freelance, which is really scary because when a job was done I was as unemployed as the guy who got laid off at McDonalds; I was just one of the unemployed out there. But knock wood [audibly knocks on wood], from that point on I never was without work, I always had work, it was absolutely remarkable. I made that massive decision in 1989, and, of course, how could I turn down a show that had Steven Spielberg's name in the title?! So we did 65 episodes of Tiny Toons, which was fantastic. That was with Tom Ruegger and a bunch of wonderfully talented people at Warner Brothers who did this wonderful work on Tiny Toons and then a second show there that we did called Animaniacs, then the spin-off called Pinky and the Brain. All wonderful series, all with Spielberg.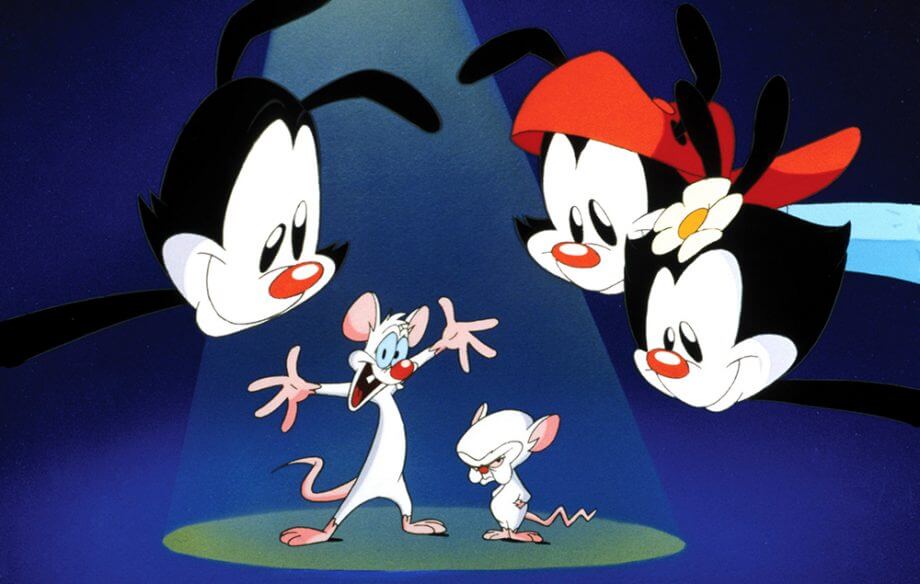 From there, how did your involvement with Batman: The Animated Series come about?
I got a call from Jean McCurdy and a storyboard artist called Bruce Timm, saying, "Andrea, we're going to do something that's very different for Warner Brothers called Batman: The Animated Series." Well, everybody has heard of Batman, but what was cool about this was that they described to me a Batman that had yet to be done. The Batman we were familiar with was Adam West, Burt Ward, the very cartoony live-action television series. Women my age didn't really read Batman comics at that time; we were more into things like romantic comics or Archie Comics, those kinds of things. It was Betty and Veronica, it was not Batman. So I had to learn what this Batman was, and it was really wonderful to work with a genius like Bruce Timm and Kevin Altieri and Eric Radomski and all these guys who had a very clear image of what they wanted this new series to be; which was dark, dark, dark! I had never directed a series like that. It was a bit of a learning curve, and if you watched some of the first episodes of Batman: The Animated Series you'll see some of the early ones are still a bit raw, a bit cartoony. Then we finally got into a rhythm and an energy, and together we understood what this thing was that we wanted to make.
Given the incarnations of Batman we'd seen before BTAS, how was it to have to pitch this new Batman show to voice talent?
What was really cool about Batman: The Animated Series was that, as far as being a casting director having to call up agents and explain to them what we were doing and what kind of auditions we need, there was a real benefit of working on an established property. Meaning, everybody knew who Batman was. I didn't have to say, "There's this guy called Bruce Wayne, and he's got vengeance issues because his mom and dad were murdered in front of him in Crime Alley." Everybody knows who Batman is, everybody knows who Bruce Wayne is. What I had to explain, though, was that we were making this dark, different version. This was not the Adam West series. Although it was animated, it was not cartoony. It was going to be requiring a different style of acting than most animation voice actors did. So it opened up again this pool of talent that we were looking for where acting was number one. And acting really always is number one with voiceover acting – it's always going to be the acting first – then, if you can do multiple voices, that's a benefit. But initially, you need good acting. What we were doing was really blanketing the industry with auditions for talent for this, because we wanted really special people to come and play. Back then, there was no internet. We had to literally call up all the agents, describe what the property was, tell them there was an audition package at the Warner Brothers reception for them. And that package would contain character design for each character we were auditioning, a breakdown description of what that character was. I would tell the agents, "You can audition as many people as you want but please only send me your ten best."
How intense was the process of finding the absolute perfect fit for so many beloved characters?
I was sending this out to at least fifteen different agencies in Los Angeles, and then some New York agencies and a handful of places throughout the world. I'm auditioning about fifteen characters, so I knew from each agency I was going to be receiving hundreds of auditions. I was listening to hundreds of auditions. I needed them to limit it in some way. Well, what happened was, as to be expected truly, nobody wanted to eliminate any of their talent from these auditions because everybody was really good and it was a really, really important property. I listened to 750 voices just for Batman, just for the voice of Batman and Bruce Wayne! I don't want to make it sound like I sat and listened to every audition from start to finish - after you've heard hundreds of auditions for a voice, you know after listening for about ten or fifteen seconds whether that actor is competitive with what you've already heard - but I'd listen briefly to some of the auditions and just say, "That's not the right way, that's not the right direction." Other times I'd listen and go, "Although the direction isn't great on this, although the director at the talent agency didn't understand it, that actor, I know his work and I know his voice, and he should get a call back because I think he can do this thing."
For Batman himself, it must've been a huge task to find the perfect person to play this pop culture icon?
I called back about 150 people just for the voice of Batman. At that point, I was auditioning them with Bruce Timm in the room with me, with some of the animation directors in the room with me. I'd get some feedback so that we could start eliminating some of these people, so that we could get it down to a respectable amount of people who we could submit for the final voice. And we'd do that with each character – we'd narrow it down to five people – for Jim Gordon, for Mayor Hill, for Harvey Bullock, for all of the major characters who would be in lots of episodes. We're down to the final call-back, and Bruce Timm and I are realising, "Well, we have a handful of guys who could do it, but we haven't fallen in love with anyone." When you have such an important character on such an important series, you've gotta love the guy that you have as the title character.
I talked to my friend Anthony Barnao, who was my roommate here in Los Angeles and who just passed away. My dear, dear wonderful friend. He worked in the live-action field, so I said, "Do you know any actors that I should read for this?" He said, "There's this wonderful soap opera actor who was Juilliard trained, who has this gorgeous voice, and who also does a lot of primetime soap operas and has some good film credits. His name's Kevin Conroy. You should see him, you should bring him in for an audition." So I brought Kevin in during the call-back process. He walked in and asked a few very, very sharp questions about how we were going to play this character, then opened his mouth and went through the copy. Bruce and I turned to each other with this, I don't know how to describe it, but it was certainly this eureka moment. It was, "Oh… my… gosh! We've found Batman!" He had an understanding truly from an actor's viewpoint. He understood this guy, and he told us about his thoughts on the process as he was going through the audition.
How did Kevin approach the role to make him stand out from the other candidates?
Kevin looked at it as if this guy is Hamlet, which is a really good analogy. This is a guy whose father has been murdered, he's got vengeance on his mind, he's a class act, he's a wealthy man, he's not just some street thug who's going to try and seek vengeance. There were a lot of parallels that he drew that made great sense to me. As we go through the entire process, we finally find a group of people we adored. I had the most glorious cast for that show.
From what's been said over the years, it seems as if Batman: The Animated Series was one of the first animated shows to try and bring the entire cast together for group recordings.
Not that I insisted upon it, but I worked as hard as I possibly could to do ensemble rehearsals and ensemble recordings. What that means is having everyone in the room at the same time to rehearse it, to set any new voices for characters that had come in for guests or what would be recurring characters. I would bring them all in together so that they could hear the style of the cartoon. Let's say we're fifteen episodes into the series and a new character called Harvey Dent is coming in. Well, I needed Richard Moll to hear what everybody else was doing so that he could fit his puzzle piece into it, so it would have a cohesive energy, a cohesive sound for the animated track. That track would then go off to animation with a through-line that made sense. We had characters that were very broad, like The Joker. The Joker is very large, but it fit in with everything else we were doing. The cast really loved it, and it helped also the production crew to find any problems that there might have been with the script as far as we'd peak too soon, maybe we needed to delay that energy peak to later in the script, or we're not setting this up well enough to have it make sense when the reveal happens in the third act or whatever. It was a wonderful way to do it.
Unfortunately, now very few people have the time to do a table read or rehearsal. And that's a shame, because that's when a lot of problems are solved. I was right there at the very beginning of Batman: The Animated Series, when we first started working on it. We assembled not just a stunning main cast, but the people who came in to work as guests were just amazing. I kept a list of those that were major contenders, those who came close, so that I could find something else for them as guests to come in or maybe as recurring characters because they were so good but just Kevin Conroy was ultimately the best choice for Batman. But these were very good actors, so I was able to rely on those people to come in as well as now all of the agents were familiar with the project. I could reach out and say, "I need somebody who's The Riddler, or Scarecrow, or whomever." The agents now knew we were making something special, and they wanted their clients to be a part of this.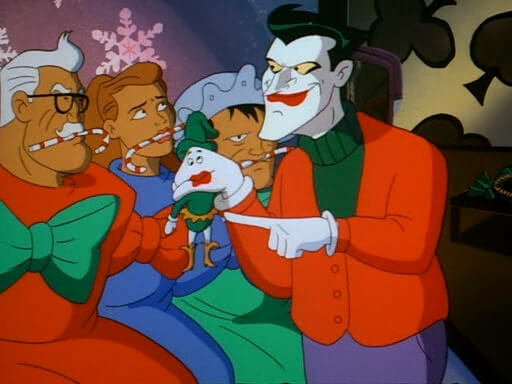 While Kevin Conroy has been spectacular as Batman over the decades, across from him so often is Mark Hamill as The Joker. How did Mark's involvement come about?
As part of this, I got a call from Mark Hamill's agent saying, "Mark wants to be a part of the project." So I bring Mark in, he does a wonderful guest spot, everybody loves him, he's very generous with his Star Wars stories, the crew are all enamoured. Then Mark pulls me to one side and says, "Thank you so much, this was incredibly fun. I enjoyed being a guest, but I really want to be a part of this series." I totally understood what he meant: he wanted to be recurring. Coincidentally, not far down the line, we needed to recast The Joker. And Mark did a ridiculously good job of coming up with a voice for that character and matching the mouth of the existing Joker. We were already in production, and so some of the animation had already been done. We needed to find somebody who could do a really stunning voice and match the mouth, and Mark was the guy. And still to this day he does The Joker for us on many projects – and he's crazy good, absolutely wonderful! I'm not trying to pat myself on the back, but I do believe I'm responsible for at least partially jumpstarting his voiceover career. His and many other people who now have considerable voiceover careers. That makes me extremely proud, and I'm just glad to have played a part.
What was the toughest casting call you had to make on Batman: The Animated Series?
Sometimes absolutely one guy is head and shoulders above everybody else. Sometimes it's literally three people and any one of those three could do the job really well, in which case the producer and I would just sit down and figure out whatever we can to make a decision. It made us consider things like, "Okay, how is his voice going to sound next to this guy's voice? This guy's going to play regularly against him, are they too similar? Are we better going with our second choice because our voice separation is better? Do we go with our third choice because he can do lots of additional voices, and financially that makes more sense?" This will make voice actors insane when they read this, but sometimes it really would come down to a coin toss. There would be two actors who were equally as good, either one of them could do the role, but we'd literally just flip a coin to decide it. I'd always be careful, too, that there wasn't some history between an actor and the productions staff, like, "My ex-wife's name was Bernadette. I don't want any Bernadettes on the show." It could be something as petty as that, but that was part of the decision-making process.
The joy of Batman was that it was familiar and, once episodes started airing, I just became overwhelmed with people wanting to be a part of it; regular voice actors, celebrities, on-screen actors. At that point, agents would just ring me up and go, "John Vernon wants to be a part of Batman." And so we hired him as Rupert Thorne. All of these wonderful people, I'd just keep a list of them. As I was going through the breakdowns and casting for each episode, I would look at my list of people that wanted to come and play, and I had this enormous world of actors that wanted to come in and play. Casting that show, it was very difficult in that you wanted to honour the material, and it was really easy because I had an enormous talent pool to pull from.
Given some of the major names who auditioned for the show at various points, was there ever any pressure from higher-ups to go with some of the bigger A-list names for roles?
I am always interested in finding the best talent for the character, and if that happens to be one of the rank-and-file voice actors that work daily, I will fight, fight, fight for that person. If it happens to be a minor known actor, I'll fight for that guy. If it happens to be a big celebrity, I'll push for that person. For me, the casting is all about the right person. I've certainly had projects I've worked on where the producers really wanted celebs. Sometimes I could do that and satisfy my need for a really good actor as well, but there were other times where I'd say, "That is just casting celebrities for casting celebrities sake. That is not the best casting for this role." A lot of these shows that I worked on were made for a wide audience, meaning it was not just kids, it was not just college students, it was not just adults. It was ideally for everybody. So my point would be to them that a 12-year-old isn't going to turn off Batman: The Animated Series because there isn't a celebrity in that episode; they're going to turn it off if the acting is bad.
My job was to find the best actor for the role, to keep the acting consistently good so that everybody keeps watching regardless. Sometimes I'd have to really fight. If the on-camera actor was really appropriate for it, I would have absolutely no problem. But if they were not the right fit, I would fight for it – and usually I'd win that fight because the producers began to trust me over the years. They got to know that I had pretty good taste when it comes to who's right for the role and for what performance I could get out of them. I could say that I represented them years ago, that they were a student of mine years ago, or I directed them in a series. On this particular series, there was not a massive amount of "You must use celebrities," but there was a wonderful pool of talent that wanted to come and play. What was really cool about it is I had absolutely no shame in going out and asking any level of celebrity to come and do it. The worst that could happen is that they'd say no, but often they'd say yes. Suddenly we'd have these remarkable people coming in to play with us. To watch the cast's eyes get big when Ed Asner is sitting in the seat next to them, or some other wonderful actor sitting next to them. It was really fun when Kevin Conroy would call me the day before to say, "Who's coming in to play Scarecrow? Who's coming in to play Mad Hatter?" That was really fun because I'd say, "Roddy McDowall" and he'd be head over heels. But I loved working with all of the actors on the series, whether they were rank-and-file or celebrities. They were all wonderful and it was one of the most remarkable projects to be a part of. I was very fortunate to be asked to do it.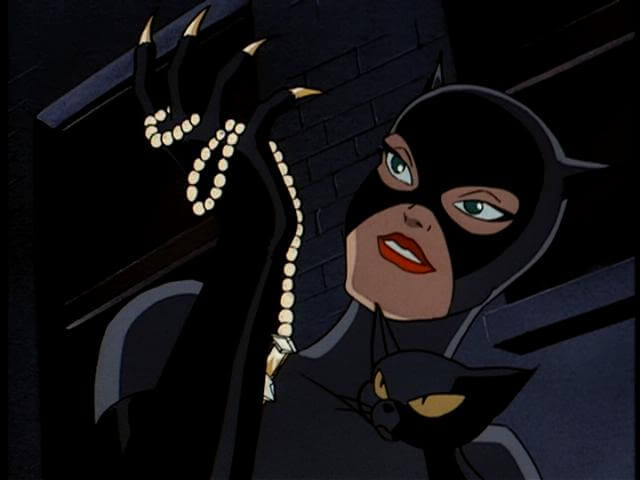 One such person who we were lucky enough to speak to about her time on BTAS was Adrienne Barbeau, who has been such a brilliant and versatile actress throughout her career. Batman: The Animated Series was one of her first voiceover gigs, with her then going on to have a hugely successful voice acting career, and she had nothing but complete and utter praise for you in how you helped her in so many ways.
Isn't she great? That's so lovely of you to say that. That's cool, I'm so happy to hear her say that. I was so lucky. I loved her work so much and I knew she was the right level of celebrity. The same way, as you just mentioned, she's a wonderful actress. Because Catwoman isn't just a one level villain – she's Selina Kyle and Catwoman – we needed to get a separation in those two personalities that requires really subtle acting changes. She was really able to do it and was so lovely, just a pleasure to know. I was very lucky to get her on the series. And it was that level of talent that I got used to. I kind of spoiled myself by bringing in that level of talent. That was relatively early in my career, and I've pretty much maintained surrounding myself with that kind of talent - which has made my job much more pleasant, and it's been a beautiful career.
One of the many remarkable elements of BTAS is how fans viewed the minds behind the show as just as important as the voice talent involved. Fans talk just as much about yourself, about Paul Dini, about Bruce Timm, about Alan Burnett, etc just as much as they talk about the voice talent. How rewarding was that from your perspective?
I think you're accurate. When I was a kid, and I'm 62 now, the idea of actually meeting any actors who did voiceover work for cartoons was unheard of. We never got to meet voice actors, we never got to meet people who made our favourite cartoons, we knew nothing about the name of producers or directors. All we'd know was, like, Hanna-Barbera. But, during my career, there was a big change in that people started to do publicity. Everything from DVD extras to behind the scenes footage. Not only could people meet these actors on camera, but they could watch them do the work. Nobody knew what a recording session looked like in 1970. Nobody had any idea unless you were lucky enough to go and watch a rehearsal. We're in a time where the contributors to the product are as well known as the actors, and that's lovely. I'm happy to be a part of that period of time. It helps me do my job better and doors opened more easier for me in procuring more work for myself and in getting actors to come and play with me. That's always how I describe it. I would say to the agent, "Would you see if Joe Schmo wants to come and play on an episode of Batman?" If they're not having fun making a cartoon, then we're all doing something wrong.
I always like to think of creating that environment where people feel comfortable to be silly, to do their best work, to explore, to try something that may seem completely off the wall. Again, having been an actor first, trying to make them feel comfortable was key to me. They didn't feel like, "Oh man, I don't know why she cast me. This is the wrong role for me." I wanted to make sure that everyone was comfortable. There have been a handful of times, fortunately not very many, when I had to replace somebody. These were the worst moments of my career, because I never, ever like to do that. I will always keep an actor after the session, I'd work with them individually, I'd do take after take. I'd do everything possible to not replace an actor. I don't want anyone to experience that horrible feeling. The truth of it is, even the best voice actors in town have been replaced at one time or another. For whatever reason something didn't click, something didn't work right. I have had to do that, but I always try to not let that happen. We'd work, work, work really hard on it. Truly, a handful of people have I ever had to replace. It was not very many, but every time it happened it broke my heart. I hated having to replace people.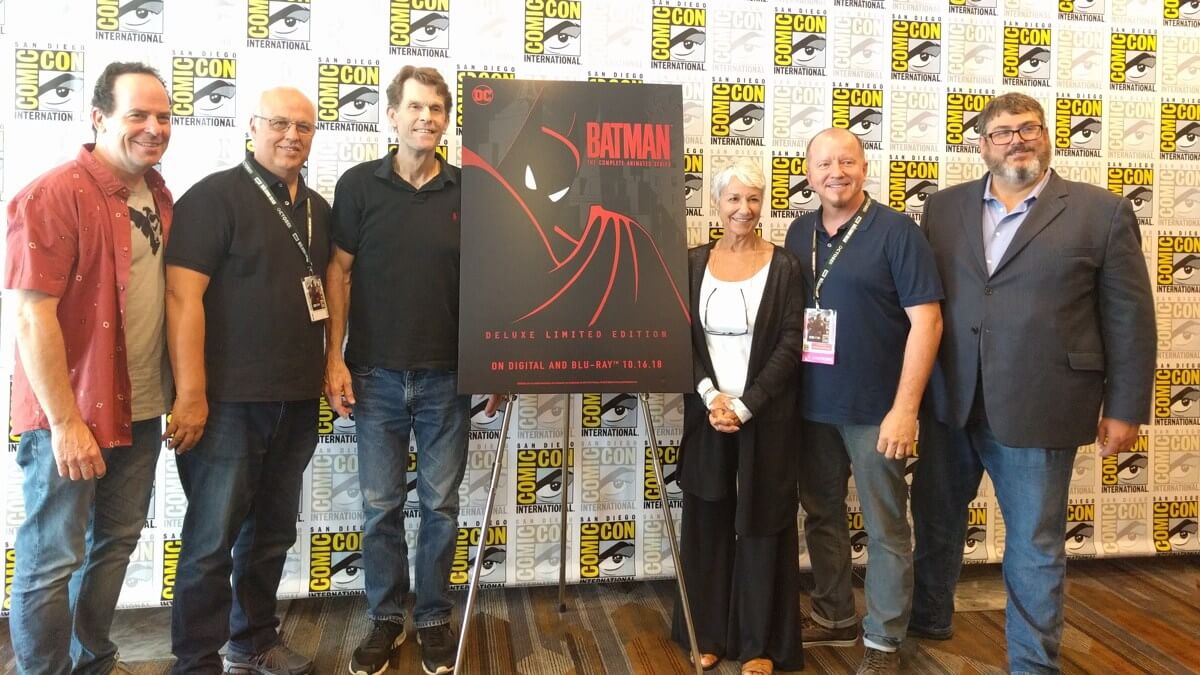 Having spoken to so many people involved in BTAS, it comes across that there was a sense of family to being part of the show's cast or crew. Was that indeed the case?
Thank you for saying that; that's lovely, that's an incredibly kind compliment. I believe we worked so hard on it. When I say that, it's not like we were struggling, it's just we put our all into it. Number one, it was something new and different. Nobody was doing anything like this, there was nothing on the air like it. Number two, most of us were relatively early on in our careers and we were trying to find our way, to make a name for ourselves so that we could continue to work in this field that we really enjoyed. We worked especially hard and the results of it were so positive and so heart-warming.
I remember when we got some of the early footage back and we first got to see some of it, I thought, "This is remarkable. It's beautiful, it's feature quality, it looks like it should be in a theatre." I loved the whole technique of the black paper to give it a much darker look for the backgrounds rather than using white paper and colouring it black. Black paper was the base and everything came off of that. And then, the whole visual helped us to create a vocal track that tied it all together. The actors, as they got to understand it more and more, we all worked incredibly hard to make sure that everything was good.
One example of how we worked so hard was most of the Automatic Dialogue Replacement that's done after the fact. Most studios were doing what we call a library. That means we would do a session – and we did not do this for Batman – but we'd bring in, say, Kevin Conroy and have him do ten different sounds for throwing a Batarang. Then we would have him do ten different impacts getting punched in the stomach, ten different impacts of being hit with an uppercut to the jaw, ten different sounds of kicking. That would become a library. So, when the film was edited and the sound effects editors got into it, the dialogue editors got into it, they would edit some of those library sounds into the track. We didn't want that, we wanted everything to be done specific to each episode and specifically to each action. So aside from any dialogue that we would want to tweak or any performances that we would want to tweak in ADR, we would do all of the fight stuff then. If Batman was climbing up a ladder, we would specifically do the sounds specific to that animation. That's very time consuming and it's expensive, but it totally paid off. It's like individually scoring each episode. A lot of cartoons would do stock music cues. We didn't do it that way, we would score each and every episode, which was marvellous and wonderful. There was a tremendous amount of time and effort and love put into this project. I think it totally paid off, and here we are 25 years later talking about it.
To those of us who watched BTAS when it first aired, as soon as you saw the opening title sequence you knew that this was something special. From being involved in the show, when did it first really hit home that you were making something so special?
I love to answer that. Part of my job was once a show was completely mixed and final – meaning the cartoon is done, it's locked, that's the cartoon that's going to go out – I would get an advance copy and screen it in my office. I'd check the end credits to make sure the actors were properly credited with the voices that they did. I would watch the cartoon start to finish, before it aired, and make notes and make sure everything was all clean and clear. I remember watching the first several episodes and calling my staff into my office. At the time, I had about five people working for me at Warner Brothers, and I sat them down and made them watch those episodes with me. After the screening, I said, "We'll be lucky if we ever get to work on a series as quality as this is." As soon as the first episodes were final and able to be watched, that's when I knew that we had a massive hit on our hands, that this was going to be evergreen, and it was going to be special to us working on it forever. I remember so vividly sitting my crew down with me and going, "You have to watch this." They all were so impressed. They'd worked on little parts of the project, like issue payments properly and that sort of stuff, so they weren't hands-on with the animation, and that made them a good audience to watch it. They were watching it fresh, and they were able to have the same reaction – which was, "This. Is. Crazy. Good."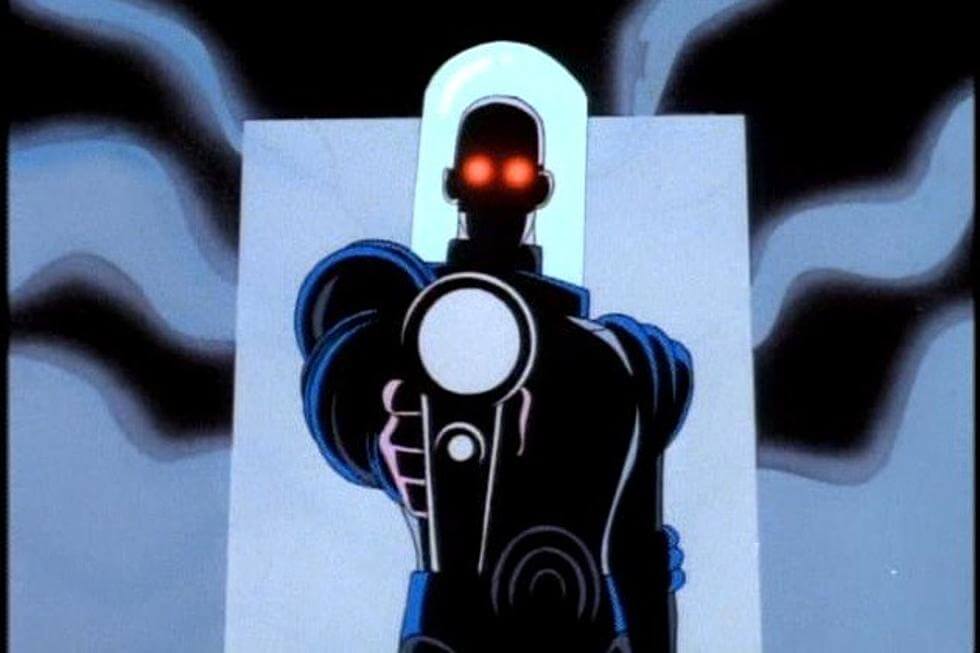 What was it like as a casting director and voice director when you could take a B, C, or D-list character from the comics and transform them into a big-time player, a prime example being Michael Ansara as Mr. Freeze?
Those decisions, as to which characters would be animated and brought to the front, were done before I became a part of the process. I treated all of the characters as if they were all major characters, as if they were just as regular a cast member as Batman or Robin or Joker. They all got treated equally as far as who I was going to cast and getting the best performance from the actor for the role.
Michael Ansara is an excellent example. I loved his work. Again, it's kind of a dream for me. There's a publication called The Players Directory that's like a big yearbook. It was a major directory of talent, and it would have a little photograph of the talent and their contact information. Say I was casting a villain, I'd page through it and see photographs of people that would remind me what their voice sounded like. I would go through the book and go through my lists of people who've been submitted and people I wanted to see, and there's Michael Ansara. I thought, "Ooh, he would be a really cool Mr. Freeze." He's got a quality to his voice, a placement to it that's really interesting. He came in and was cast, and I thought he did a terrific job. As we finished it, as we were getting towards the end of the recording session. We'd record a 22-minute episode in about 2 1/2 hours, but the Screen Actors Guild allows me four hours. At the 2 hour 15 minutes mark, Bruce Timm comes over and taps me on the shoulder to say, "The voice of Mr. Freeze isn't working." I said, "Okay, let's keep Michael after, we'll work with him on this. I know he's the right guy for the role."
Everybody else was released, Michael stayed after, and Bruce and Michael and I sat down together and talked about what we wanted Mr. Freeze to sound like. Ultimately what came through, what Bruce expressed, was that without deliberately creating the monotone, he wanted the frozen heart aspect of this character to come through vocally. So we played with Michael on several different options for the voice. Sometimes it came out kind of monotone and wasn't right, but we just gave him a bit of time as an actor to process that information and to think it through. And then, he found this wonderful place which is what you hear now as Mr. Freeze. It is cold, it does have a detached sense to it, but how I think that works so beautifully is when you then do let him get emotional, when he talks about what happened to his wife. When he acts in Heart of Ice, it's so touching, it's so moving because this was once a man with very deep feelings and he had to get rid of those feelings in order to continue to exist – and then it became about vengeance. It was a very intricate process that 100% in my viewpoint paid off and just absolutely was the right thing to do. Michael was the right actor. Taking the extra time to find the voice for him was the right thing to do, and it was Bruce being articulate enough to describe what he was looking for. Without his [Bruce Timm's] input I was actually happy with what we were getting, but I didn't realise Bruce wanted to go one step farther and make this just a bit of a colder performance. Not that the actor didn't engage, because he was incredibly engaged, it's just we needed this to sound like a man who was once passionate but he had had that stolen from him. There needed to be a bit of resentment come through in the voice, there literally had to be a coldness in the voice, and I think he achieved that beautifully.
Even though it was clearly a Batman show, Batman: The Animated Series valued every single cast member and character and was never afraid to take the focus off of Batman in an episode.
Thank you for saying that. I think those were conscious decisions. Paul Dini and Bruce Timm and Alan Burnett and Kevin Altieri and Eric Radomski, they all made these decisions as to these wonderful characters that they would bring in. I had to use all of those gentlemen as professors, because they became my schooling. I'd say, "I don't really know the backstory on this guy. What's his deal?" They would give me a condensed version of why Mr. Freeze came to be Mr. Freeze, who Red Claw was, who was Dr. Kirk Langstrom. They would give me a really good bit of insight, and that would help me so much with the casting. The other thing, too, is I was open to any suggestions that they had. Sometimes they were spot on with their suggestions, sometimes they were way off the mark. I loved having their input.
I remember very well at the time we were casting, I went to a party at Frank Welker's house. He was my client when I was an agent, so I knew him very well and he was a dear friend. I was at this party and Marc Singer was there. I had a good chance to chat to him – and what a nice guy he is! – and I said, "You know, I might have something for you on the Batman series. Would you be interested in coming in?" I reached out to him, found his agent, and ultimately cast him as Dr. Langstrom – a role he was terrific in. It would be as obscure ways of finding talent as that; as meeting them at a party. I'll meet a lot of people at Comic Cons throughout the country and keep them in mind for other projects – be it John Noble or Michael Emerson, for example.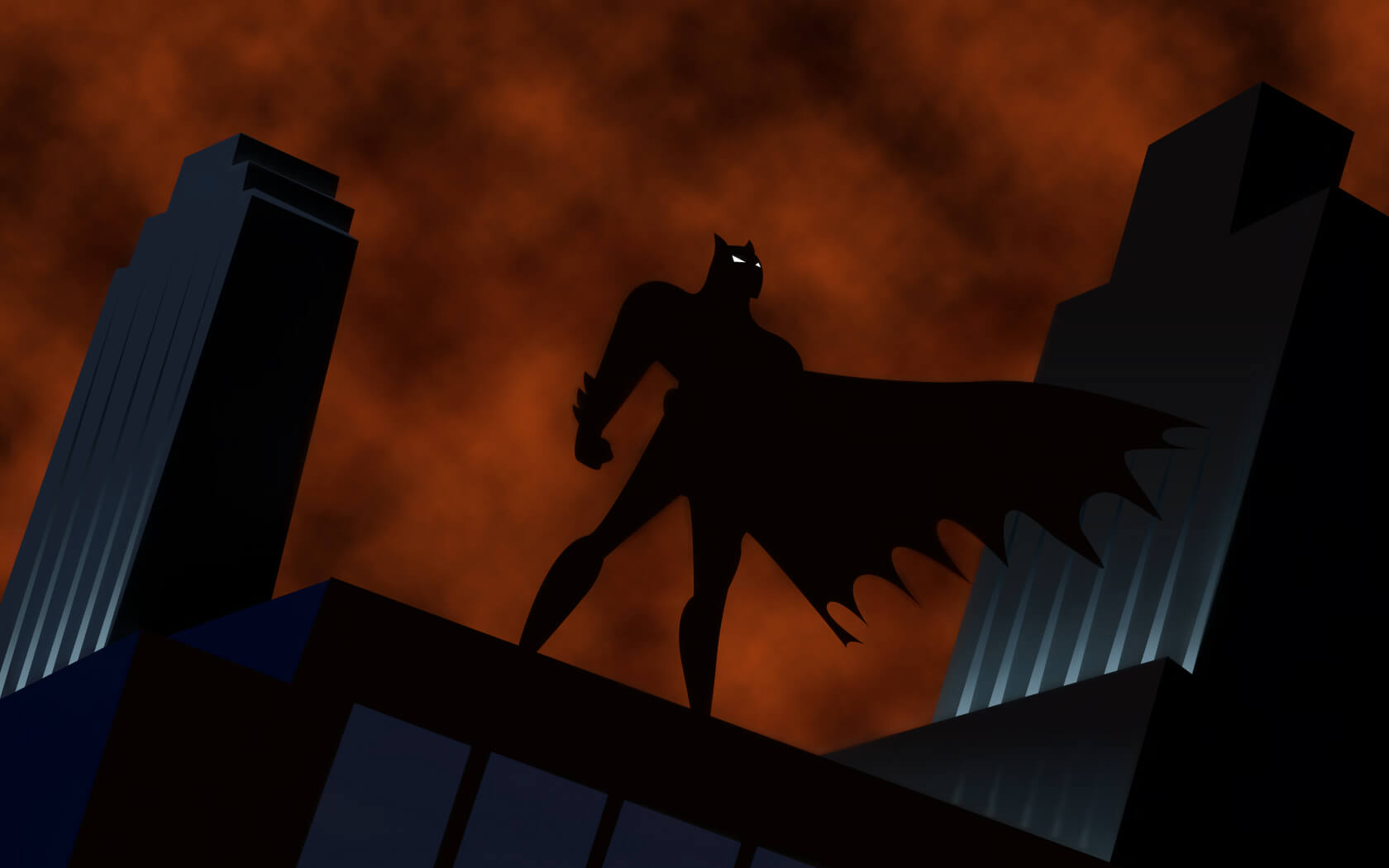 Given the unique tone and style of Batman: The Animated Series, do you feel that the show could've been made in the way that it was were it not for Tim Burton's 1989 Batman movie?
I think it probably opened some doors and it probably did make people a little more ready for it; it didn't surprise them that there would be a true Dark Knight. Over the years I've gotten to know Michael Uslan, who's a major influence on the Batman world. He's been a producer on Warner Bros. Films for years. Really, why there is a dark Batman existing in a feature film is because of Michael Uslan. He's written a wonderful book called The Boy Who Loved Batman. He tells fantastic stories about how it all came about. I do think that Batman did open the door for the audience being prepared for a less cartoony Batman than, say, the Adam West series. It's so strange when you think of it. The Adam West Batman series was non-animated but very cartoony. Batman: The Animated Series was animated but not cartoony. I do think that people were more prepared for a dark Batman. I don't know if it made any different in Bruce Timm's conception of the series and how he was going to make it; I think he always wanted to make a true Dark Knight, too. I do think it opened the doors though, yes.
On the topic of Adam West, one of the greatest episodes of BTAS is Beware the Gray Ghost in which Adam played the Gray Ghost. I take it that his casting was a process you were involved in?
Heck, yeah! Number one, that was an excellent cartoon – I absolutely adore that episode – and I knew Adam West was absolutely the guy. I had known him from Hanna-Barbera; I had worked with him there. I reached out to him and sent a message specifically to him through his agent saying, "Here's this remarkable Batman script. Here's this wonderful character called the Gray Ghost. Please present it to Adam and let him know that I absolutely think this is such a wonderful opportunity for him to be able to sink his chops in to some real acting and let the world know what a good actor he is. But I want him to know that we are not making fun of his career by asking him to play a has-been actor, because none of us think of him as a has-been actor." He sent back a message saying, "I love this role, I love that you thought of me. I'll be there." It was a wonderful mix of everyone agreeing he was the right guy, him himself thinking it was a good role, and the fans went nuts for it. Absolutely nuts for it. It's a great cartoon episode on many levels; it's a wonderful story, it's wonderfully cast. It was also the first time Bruce Timm ever acted as himself and drew himself into the cartoon. And the truth of it is that Bruce Timm became a pretty good actor. It was a very special cartoon, I love it, it's one of my very favourite episodes.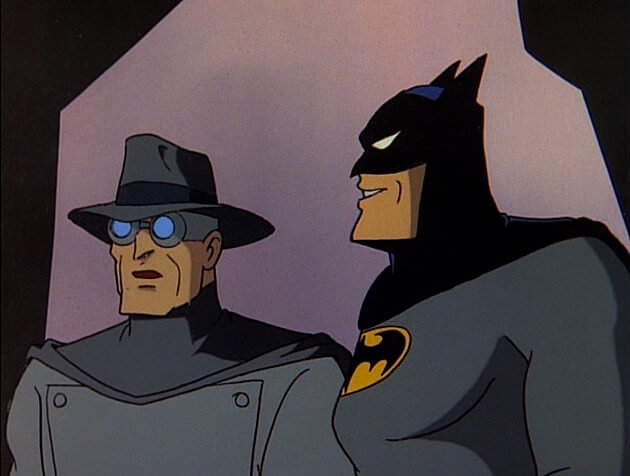 One of the most popular episodes of BTAS is 'Almost Got 'Im'. With that in mind, then, throughout your involvement on so many Batman projects over the years, was there ever a particular 'one that got away' when it came to a piece of casting?
I always wanted to work with Christopher Lee. I was very sad that I never got to work with him. I kept a wish list of people that I wanted to work with, and I got through most of them – which was glorious – but Christopher Lee was the fish that got away. It wasn't that he didn't want to come and play, it was that we never could make the schedule line up. However, who I wanted him for initially was Ra's al Ghul. He would've been awesome, but we did get the brilliant David Warner instead, who I thought was an excellent Ra's al Ghul. I loved working with David, and I was very sad when he decided to move back to England as it's very hard to record with that many hours' time difference on a regular basis. David did many series with me, he did Freakazoid! and a bunch of other shows. He's just a wonderful actor. So even though I didn't get Christopher Lee, I did get the awfully good David Warner.
You've mentioned about how this time in animation was a Golden Age, especially for Warners, and so many of the same creative minds were involved in shows like Freakazoid!, Animaniacs, Pinky and the Brain, and then Batman. How much fun was it to be a part of that group?
Because most of us began at Hanna-Barbera and broke off and formed Warner Bros. TV, we knew each other. Then, of course, we had to get artists and writers from all walks of life to put this together, but it was a baby company. Warner Bros. TV Animation was in its infancy, it was brand new. We knew there was a responsibility to do good programming, to not drop the ball, to make a special reputation for this company. Many of us were huge fans of the classic Warner Brothers cartoons; the Looney Tunes and various things that were made back then. We all were Hanna-Barbera fans as well, but that was more limited animation. What happened with Warner Brothers, we went back to more expensive cartoons. Hanna-Barbera used, I think, ten frames per second. That was very limited animation, but it was fine for the style and the time. We were spending many hundreds of thousands of dollars an episode on Batman: The Animated Series and Animaniacs and Pinky and the Brain. But we weren't just spending money, we were spending money so that we had special cartoons. The proof was in the results.
When I go to a Comic Con, people come up to me and say, "Andrea, I grew up during the time of Animaniacs, Batman: The Animated Series, Justice League, and you absolutely affected my youth. You were in charge of babysitting for me at 3 o'clock in the afternoon when I got home from school." I couldn't get a greater compliment than that; that made me so very happy. I think it was because all of us knew we had a responsibility here, that it was not just a job. We were trying to have a career, and we all wanted to make cartoons that we wanted to watch; cartoons that would engage us. You can walk through the halls of Warner Brothers at 10am, and you could walk the halls at 10pm and see almost the same people there. All of us would stay late to make sure that the work we were doing was exceptional, that it was better than anything else that was being produced. We were really trying to make a mark for ourselves. We were all relatively the same age – which was young – and we all wanted to create a basis for a major career. And most of us have gone on to have substantial careers in the industry. I think that worked for all of us at the time, and a great deal of that credit goes to Jean McCurdy and to Tom Ruegger and to the various people who were there at the very beginning who helped Warner Bros. Animation become a major player in the field.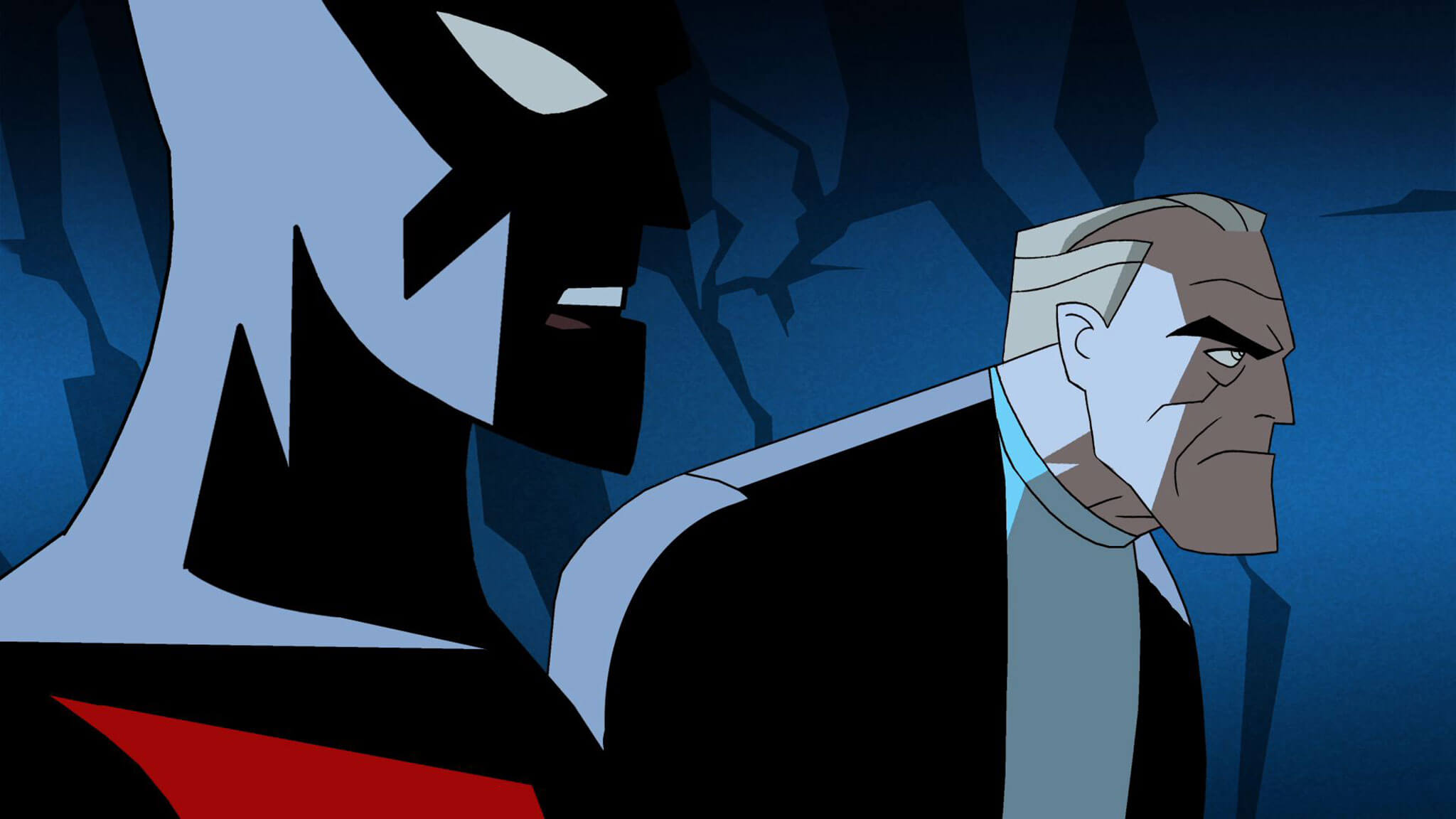 From Batman: The Animated Series, the show was brought back as The New Batman Adventures and then Batman Beyond. How was that change to be involved in?
For me, The New Batman Adventures didn't make any difference in my job. Batman Beyond, however, was such a cool series. I'm surprised it hasn't gotten more attention like Batman: The Animated Series did. I think it will have its time; it'll come back around and people will embrace it. It was such a wonderful way to move the property forward so that it wasn't just the Batman that everybody knew. This was a new, young Batman. I loved the fact that we were able to keep Kevin Conroy as Bruce Wayne. I thought that was awesome. It was a wonderful way to keep a continuity of sorts with our Batman projects. Then finding Will Frielde – who was such a lovely actor and totally in to what it was that we were doing – now we could look for a much younger base cast because they were high school students. When you're doing that, there are a lot of adult actors who can do those voices convincingly. Then you can also hire some teenage actors, hoping that their voices don't change so drastically that they no longer sound like teenagers. But the villain casting was also challenging and wonderful.
There was one period of time, right about the time that Batman Beyond was coming around, where I was casting and directing eleven series. That was just obscene, ridiculous. I didn't sleep but I loved it. I realised that by being so busy I might not really be doing the best work that I could. For a period of time, Leslie Lamers assisted me in casting Batman Beyond. She was the casting director on the credits, but we always worked together in making decisions. You don't ever cast in a vacuum; you always have the producers have an input on what you're doing. But she helped us find some great people for that. I loved that, too. I thought Batman Beyond was a great new incarnation of the Batman property.
When putting together Batman Beyond, how hard was it to disconnect from what we'd seen in Batman: The Animated Series?
You can't help but make comparisons, and you don't want to repeat yourself. You need to make sure that people watching the shows aren't going to get the same actors on Batman, on Batman Beyond, on Justice League. They need to get variety there, especially in the guest casting. You don't want to cast someone as the same kind of character. Even though they might be doing the same sort of voice, you don't want to repeat yourself. You want to keep it interesting for yourself as well as the audience. So there was a conscious decision to not use the same people. There are so many people now. There didn't used to be this many voice actors, but now they all want to do voiceover as they know what a cool gig it is, how much fun it is, and a lot of on-camera actors want to do shows their kids can watch.
They may be on a show like CSI or a show that's relatively graphic – the kids shouldn't really be watching those shows with them – but shows like Batman: The Animated Series or Batman Beyond or any of those kind of shows, because it's a cartoon, because it's animated, those are the shows they can sit down with their kids to watch. Also, their kids may not care about their on-camera work; they couldn't care less that their dad's a big star on Bones or whatever. But tell them that they're coming in to do an episode of Batman and the father is now the hero of the household. An enormous number of on-camera actors came to us and said, "What can I play? Just find a role for me." So a lot of the Batman Beyond people came from that. Agents would call me up or email me with a list of actors who had come to them – their own clients – to say they wanted to be a part of the Batman world. Batman Beyond skewed for a slightly younger audience. We wanted to get the college students and teenagers to watch that, but I don't think we lost any of the adult audience, too. It was still top quality, it still was compelling. I love the animation style change for Batman Beyond. It wasn't massive, it was subtle, but it was really good. You knew if you tuned in in the middle of an episode, you knew it wasn't a Batman: The Animated Series episode, but you knew you were still in that world. I think Bruce Timm did a wonderful job with that.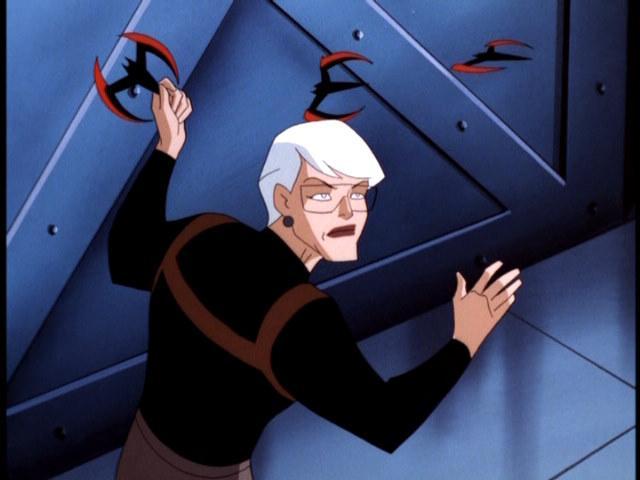 Bringing back Kevin Conroy for Batman Beyond was a masterstroke in terms of continuity, but was it ever considered to bring Tara Strong back to play Commissioner Barbara Gordon?
Commissioner Gordon, who Angie Harmon played, we had cast Stockard Channing in that role. She ultimately chose not to do the show and was now unavailable. We got Angie Harmon because we just liked her voice so much. If you remember what the character looked like, she's considerably older. That's not Tara's strong suit; older women is not what Tara does the best. Even though she's not a teenager, she does all that stuff brilliantly; she does really young voices brilliantly. If I were to show her a picture of Barbara Gordon as we did her in that series, at that time I don't know if she could've done a voice that had enough age and gravitas to it to do that. There's no question in my mind that she could've handled the acting, but this is purely about the vocal sound and the vocal quality of her voice. I don't think she could have sounded old enough to cover the character that well. You never want to put somebody as talented as Tara in a position where she's improperly cast, where she doesn't sound right. You want to make sure everybody's cast properly. I've hired Tara so often in my career, I adore her, and you kind of get protective like a mother hen. Every time I hire her I want to make sure it's for the right character, and I did not think she was the right person to voice that character.
In the case of Tara Strong, she's one of the most prolific voice talents out there, although Barbara Gordon is the one role where it's actually her natural voice. When someone just has that voice as their natural voice, does that make the casting decision a little easier?
Although that may seem like it should be easy, it's actually very hard. To get people to actually play themselves, using their own voice, especially someone who is a multiple-voice actor, who's known for being able to do tons of different voices. I don't mean this in any sort of negative way, but to not hide behind the character, to really have to reveal yourself because you're using your own speaking voice, it's very hard for some actors. She did it beautifully. What made me laugh about her audition, I think she thought that because it came easier to her to just do her own voice that she wasn't working hard enough, and therefore didn't deserve it. I always laugh because when things are easy for actors they don't trust it. They assume that everything's got to be hard. It's my job to explain to them, "Just because it wasn't hard doesn't mean it wasn't good. What you're doing, Tara, using your own voice and just acting is exactly what we needed for that." After an episode or two she was totally fine with it, but I remember the instance where she was, "Are you sure you don't want me to put a tweak to it in some way?" "No, we just want your voice acting." The reason she got cast is because she's just such a good actress. Her voice was there. We cast her because we knew she could handle all the impact stuff, all the high energy stuff, all the intimate stuff. She'd be able to handle the acting with that slightly elevated cartoon energy. It's very funny that actors, if you don't beat them up enough, they don't feel like they're doing their job right.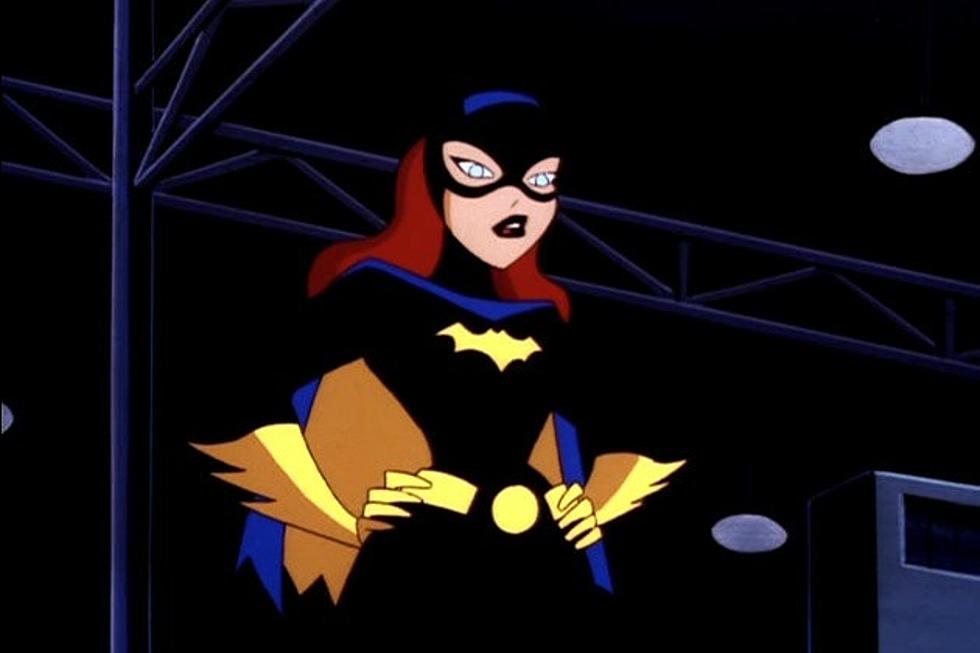 As a casting director and voice director, how satisfying is it for you to know that so many generations still hear the voices of Kevin Conroy, Mark Hamill, Loren Lester, Tara Strong, etc when they read the Bat-books of today?
When I would prep a script that Batman, Joker, Batgirl or any of those characters would appear in – whether it was meant to be cast as Kevin Conroy and Mark Hamill and Tara Strong or whomever – those are the voices I heard in my head when I prepped the script. I can't help it. For me, they are the voices of these characters. That's not to say that the other actors who've played these roles haven't done stellar jobs, it's just that for me and for many, many people, Kevin Conroy is Batman, Mark Hamill is The Joker, Tara Strong is Batgirl. They made such an imprint in my mind as to what those voices are and what they should sound like, that anything I read, those are the voices I hear in my head.
Just as you said, everybody tells me the same thing – they all just hear that. Again, I don't want to speak ill of any of the other actors who've played these characters – they've been awesome, they've been really talented and really good – but whenever I've been brought a job that Batman was in or Joker was in, my first question would be, "Can I use Mark? Can I use Kevin?" Often times they would say, "Yes," and other times they'd say, "No." At times the no was because they wanted to use a completely different animation style, and with that different style they wanted a different voice to go with it. Because I'm a freelance voice director and freelance casting director, I could just say, "Okay, you know, I'm just not that interested in doing that." Other times I'd look to recast it, but sometimes it was hard to recast it. After a while, it would be very hard to finally get another Batman. Several years ago, at a Comic Con I was at, somebody came up to me and said, "Andrea, do you realise that on all the different projects you've worked on, you've cast Batman seventeen different times?" By now, I've probably cast him another ten times since that. It gets harder every single time, because you've used up a lot of the different actors who would be good as Batman. It was hard to cast in the first place, and really hard and kind of heartbreaking to recast because it's Kevin that I hear. He is my Batman.
Given how many different incarnations of Batman there have been in both live-action and animation over the decades, it's a true testament to Kevin Conroy how people see him as the definitive Batman, period.
It makes me feel fantastic that, for many people, Kevin is the ultimate Batman – live-action, animated, either. There were times when people would bring me an article or review about one of the features, and it would say, "Why do they not pay attention to what Warner Bros. Animation are doing with the Batman character, with the voice, with the animation, with the stories? Why are they not going more that way?" That is a very high compliment. Often times people would mock Christian Bale's vocal performance as Batman, and again they'd say, "What Kevin Conroy's doing, do that!" I take that as a compliment, but I don't want Christian Bale to be insulted because he works really hard and he's a terrific actor. I'm very complimented when people say that, for them, Kevin is the voice of Batman, as he is for me, too.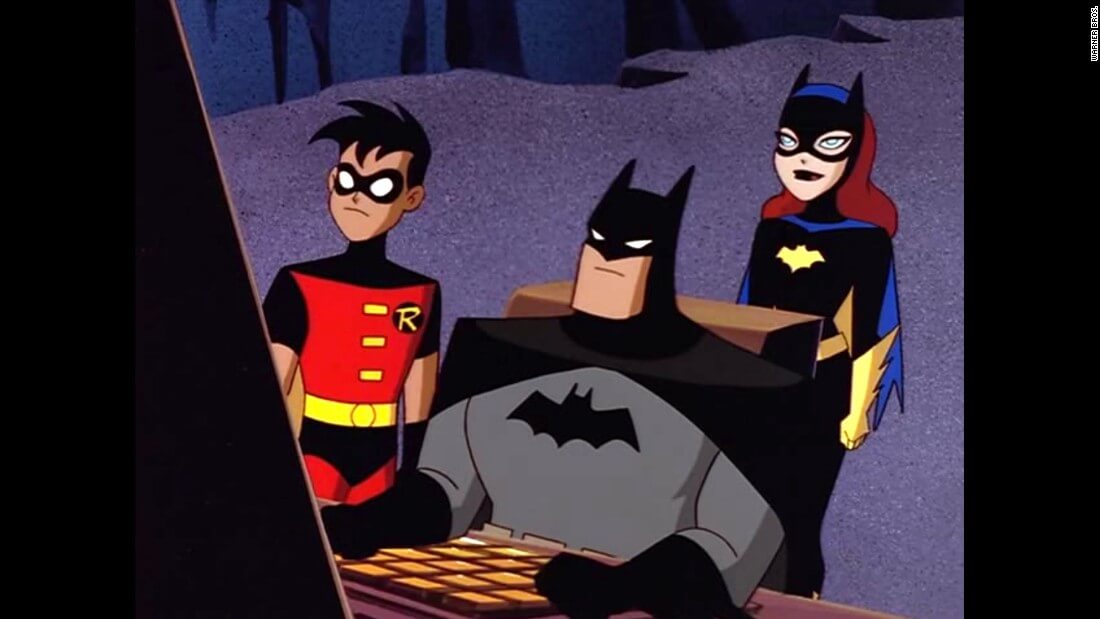 Similarly, many view Batman: The Animated Series as the definitive Batman world. Is that something you'd agree with?
It is for me, but I'm being very selfish when I say that. I think that Batman is one of those characters where whatever your first contact was or what you saw the most is important. if you were a 10-year-old boy and you read all the Batman comics, that's probably your favourite Batman. If the Adam West series is the first Batman you ever saw and you watched that over and over again, that may be your favourite one. For me, even though I did watch the Adam West series, I certainly wasn't as engaged as I was with Batman: The Animated Series. It's very, very personal to me, because a big part of what I wanted to do with this series was make it accessible to women. This could have been a very male-oriented series, it could be made just for men, but I didn't want it to be that way; I wanted women to find something that compelled them to watch this series, too. I wanted Batman to be attractive, I didn't want him to be just a fighting machine. I also didn't want Bruce Wayne to be just a foppish womaniser. I wanted us to see the human side of Bruce Wayne, the damaged side of Bruce Wayne that women always want to try to repair. And I also wanted the action and the storylines to embrace women's mentalities as well. Not just a male-orientated show, but a show that women could watch and enjoy.
There were very few women on the crew, so I would try to throw in those notes and that input into the meetings. I'd say, "Can't we have that be a female character? Can't we be a little more sensitive to what a woman is going to react to when she sees that?" I found that to be a very important part of how I wanted Batman: The Animated Series to be viewed. I think a lot of women liked the Adam West series because it was light and had a lot of humour to it. It was fluff. This, we were taking far more seriously in terms of material. I wanted to make sure there was something for everyone. There's some really scary stuff, some really violent stuff in it. I think there was only one episode that ever showed blood, but there's an awful lot of assumed and real physical violence. For me it is the ultimate Batman.
I'm not dead yet, and they're still making Batman stuff, so there may be something else that comes out that's even better, but for me it seems to be the one that covered a larger group of fans; fans from all walks of life seemed to relate to this particular cartoon. Even people who didn't typically watch cartoons watched this series. I think it brought them back in to animation. I think that was a big time for people to go, "Oh yeah, I remember animation. That was kind of a fun thing to watch when I was a kid. Maybe I'll start watching it again, maybe I'll start watching it with my kids."
Having worked on so many episodes of so many various Batman projects, is it possible at all to even have a favourite moment, scene, or episode?
I truly do think Beware the Gray Ghost is right up there. That's so good and so touching. The other one I really like is Perchance to Dream, the Mad Hatter episode. That was a two-parter that was crazy good. Like, really, really good. The truth is, we made so many and I haven't had a chance to go through and watch very many episodes recently – and I'm sure there are others that come up – but there's just so many. I loved Robin's Reckoning, the original Robin's story, when we find out how he became Robin, how his parents died.
Robin is such a fascinating character, regardless of who has that mantle, and Batman: The Animated Series had a huge role to play in making the character seem credible to mainstream audiences who had maybe viewed him as a joke figure.
We were lucky in finding Loren Lester to play our first Robin for us. We were so blessed because that easily could've gone to a real kid, in which we'd have then had to recast as the voice changed. Loren Lester was a grown man with a very youthful sounding voice. Even today he can do that voice perfectly, and that's wonderful to keep that continuity and to also work with an adult actor who's got all those years of experience and can draw on all his acting from those years. That's a really wonderful thing. Then, we had several different incarnations, of course, of Robin, and I've always been just a huge Nightwing fan. I think Nightwing is a fascinating character and I wish they'd do something that focuses more on that character. I love that character, I love his costume, and he's just a character that's yet to fully be explored – and I wish they'd take advantage of that.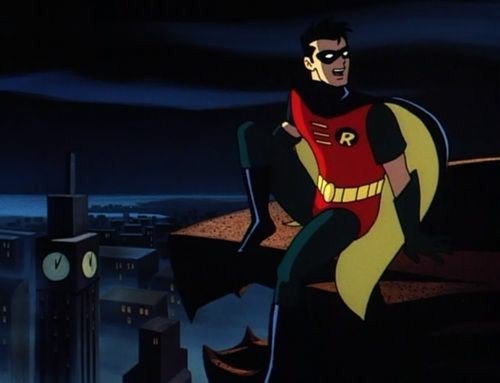 The transition of Dick Grayson from Robin to Nightwing was handled brilliantly by Batman: The Animated Series and The New Batman Adventures, making him feel like his own man without it feeling too cheesy or too angsty.
Yes, and I loved that. You have to credit the actors, because they really made that work, they really did such a good job. It was a joy to direct them through these scenes. This was so organic, so real, so clear, and it feels like it's truly happening because these actors are acting it so convincingly. It feels like these two guys are never going to speak to each other again – or at least for a while – and that was really, really cool.
The same can be said about how you brought Batgirl into the fold. How did you go about establishing that character as a truly massive deal and major player from the get-go?
Well, we have to care about her. Usually what would happen is you would have to put them in jeopardy. She's a person who's not just a superhero, she's got a life, she's got a father who is a very crucial figure in this world, a father who if he knew what was going on would not be happy about what she was doing. When we first meet her, like most teenagers, she's finding a way to rebel against dad in her own way. Then we put her at risk and we have a part where she could get really hurt. We've got her dad worried about her, we've got Bruce Wayne worrying about her, but she's strong and tough and independent. I think the way to make the audience care about a character is that when you write for her you write her as a sympathetic character that you can relate to – someone who has problems just like you have – and then you put them in jeopardy. You see them come out of that jeopardy and you find them doing the right thing, making the right choices. You give them options for choices where they could conceivably make a mistake and turn to the dark side, or they could make the right choices and continue on to make the world a better place and their lives better.
I think that a big part of what happens with a character like Batgirl, is you care for her. A lot of the villainesses get short shrift. We don't know much about Poison Ivy, we don't know much about Catwoman, we don't know much about their backstory. Fortunately for Barbara Gordon, we get to know a bit about where she comes from, we know about her father, we know about her family. That helps us know her as a human being before we know her as a superhero. Plus you hire a really good actor [laughs]. They play to the heart, they play to the things that matter, and then when you put them in jeopardy you're more concerned about them. You care what happens when they go out on a mission, and you care that they come back from that mission safe and sound.
With Batman: The Animated Series, the show was never all just about Batman. One other key figure that you touched upon there was Bob Hastings as Commissioner Jim Gordon. How important was that character in holding this entire world together?
I totally agree. I think Commissioner Gordon has to be someone who's sort of the liaison between the Average Joe and this superhero. He represents all of the Average Joes, but he's got a responsibility to reign Batman in as well. You don't want Batman to go rogue, you need Batman to have some kind of authority figure over him. At this point there's no Justice League, there's nothing that's keeping any of the superheroes or villains in line, so Commissioner Gordon has that responsibility and he's got that love/hate relationship with Batman. He doesn't really 100% trust him and it takes a long time before he was willing to call Batman in with the various problems. I love Bob Hastings, a wonderful actor, a lovely man, and what I liked so much about using him on the series was he has what we would call a voice with character. Meaning he didn't really have to manipulate his voice in any sort of way – he'd just use his own voice – but his voice has some recognisable qualities to it, which is very cool. Even if you heard the voice off-screen without seeing him, you knew it was Commissioner Gordon. I loved that and I thought he brought some great acting chops to all the Batman stuff that we did. I just loved working with Bob.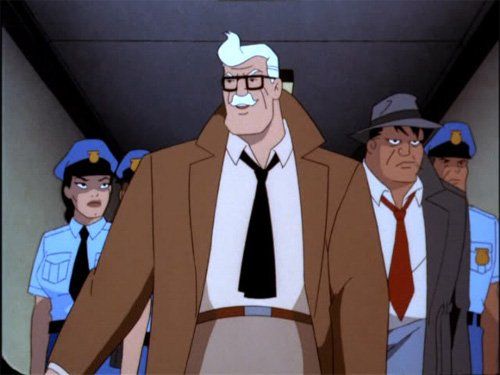 Again, Batman: The Animated Series gave a certain sense of gravitas to Jim Gordon, particularly as audiences were used to Neil Hamilton in the '60s show and then Pat Hingle in the Tim Burton movies. BTAS made people care about Gordon.
Thank you, that's so great to hear you say that. I think specifically with Commissioner Gordon, by adding the character of Harvey Bullock, we let him [Bullock] be kind of the jerk who would be flying off the handle – "Why the heck do we need Batman? Batman's a criminal." We let Bullock take on that attitude so that Gordon could be more sympathetic and could be someone who grew to rely on Batman a little bit more. I thought that was a very smart bit of story writing, whether it was Bruce's idea or Paul Dini's idea or Alan Burnett's idea. I don't know whose idea that was, but I loved bringing in that character of Bullock. Not that we hated Bullock, but you could look at Bullock and go, "What a jerk he is! Why can't he see what good things Batman is doing?" That meant Commissioner Gordon didn't have to have all of that bad stuff coming his way. It was more reality. It was more like what existed in real life, where there's always going to be that one jerk who, no matter what good is being done, he's always going to hate the person doing it.
There have been several different animated incarnations that have followed Batman: The Animated Series, both in terms of TV shows and movies. Even something as great as Peter Weller in Jay Oliva's The Dark Knight Returns or Ben McKenzie in Lauren Montgomery and Sam Liu's Batman: Year One, there's always that first 5 or 10 minutes where it takes you a while to get over that this Batman isn't Kevin Conroy. How is that process from your viewpoint?
They have to win you over. I have to tell you, I thought both Ben and Peter were excellent as Batman. They were excellent actors, they were excellent characters. I think Kevin Conroy could've easily played the Dark Knight in Jay Oliva's two movies, I think he could've pulled that off, but I loved having Peter Weller. I was delighted to work with him and I thought he did a stellar job. I don't know if Kevin could've pulled off the young Batman that was needed for Batman: Year One. It's hard to convincingly, honestly sound younger without it sounding somewhat manufactured. It's pitching the voice a little bit higher, it just requires a different kind of actor, and I think very often it comes off sounding fake. So rather than that, I found hiring Ben to come in and play – and I love Ben, he's a wonderful actor and I thought that movie was fantastic – but you're absolutely right in that it takes all of us a few minutes to get over that it's not Kevin Conroy. Even when I'm directing, the first lines of dialogue coming out of an actor's voice, I have to fight to hear that actor and not hear Kevin Conroy. I have to listen, listen, listen to what that actor is doing, where he's placing the voice, and remember that this is a different interpretation, this is a different actor, don't hold it against this actor, let him do it his way. That's really hard because, for me, Kevin is Batman. Again, I want to say this over and over again, all of these other guys were really fantastic. It's just kind of like your first love. Nobody is going to live up to that. He was my first Batman, just like my first boyfriend.
I did always feel like I was cheating on Kevin [laughs]. It felt like it was my marriage and I was cheating on my husband. There was always that weird thing, but it's my job to get the best performance out of whomever they – "they" being the powers-that-be – tell me I'm using. Because I'm a freelance director, I could choose not to do it, I could say, "I don't want to do this one, I don't think it's a good idea, I want it to be Kevin Conroy." I just always try and do my best work, regardless, but there always was a big guilt in the back of my mind saying, "But you're not using Kevin Conroy. You're cheating on your husband."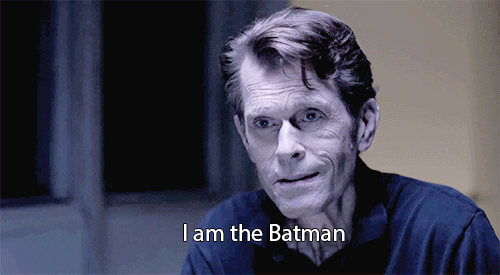 Why do you think that people still hold the show to such a high pedestal to this day?
I think people still relate to Batman: The Animated Series because it was well written, it was very well acted, it was beautifully drawn, it had fantastic music, and it touched people on a deep, emotional level. It wasn't just fluff, it wasn't just entertainment, it was something that made people feel like somehow they were a part of that world and somehow Batman could make them be better. Batman could make them feel better, Batman could make them be better people, because Batman is a human superhero. He has all the faults that humans have, he can make mistakes, he can make a bad judgement, and yet ultimately he makes the right decision and it works out for the best. I think that all of us being aware of the fact that we are flawed, that we can make a bad decision, but that ultimately that we can fix it, make the right decision and make things right, is something that we all see in ourselves and in Batman. And therefore it makes it relatable for all of us. It's a beautiful series to look at, it's entertaining to watch, and it means something to us.
As well as Batman: The Animated Series, you went on to work on Superman: The Animated Series and then Justice League. Was there ever that worry for you of whether those shows would be as good as BTAS?
I tried not to put that pressure on myself. All I could do was the best work that I could. And Superman was meant to be an entirely different tone to Batman. While I embraced that and was happy to do it, as a personal preference I liked the dark Batman tone. I also liked the fact that Batman was human, that he could make mistakes. Superman, for the most part, unless he's under the force of Kryptonite or something, he's pretty much always going to make the correct decision; his action is always going to be on the side of what is morally correct. Batman could just get angry enough that he makes a mistake, that he has a kneejerk reaction. That's interesting. It's not that Superman isn't interesting, it's just there's something about that fine line that Batman walks on what is just and what is revenge. I liked that. But I liked Justice League so much because it married those two; it married Batman's darkness and Superman.
With Justice League you have all of those characters who are in between and are so wonderfully played. Whether it's Wonder Woman or Hawkgirl or those various characters, they were all so great. Working on Batman and Superman first gave me a lot of good experience that I could go into a show like Justice League and not be overwhelmed by all of those characters that I had to meet. Then you get a series that's completely different like Batman: The Brave and the Bold, where it's still Batman but it's a completely different tone. That was really fun because it was so different that I didn't really have to worry about honouring the other series I had done; we were really going in a different direction. Although there were certainly serious moments, the entire overall tone was completely different. Casting characters really was not a problem, because I was casting completely different characters. He may be called Batman but he's unlike all of the Batmen that we'd met before.
I think there was an incentive to do something a little different for everyone. For some people, they wanted more towards that Adam West, goofy type of Batman product. I think Brave & the Bold supplied those people with what they wanted. That's not everyone's cup of tea, though. Some people wanted the really, really dark Batman. Other people wanted something in between. We made many, many different incarnations of this character, so hopefully everyone got the chance to see what they wanted to see. I directed, I think, 25 of the direct-to-home-video movies, and there's a bunch of different Batmen in those, a bunch of different energy, a bunch of different styles, a bunch of different scripts. Somewhere in all of these projects I've worked on, I hope most people who are Batman fans found a Batman that's relatable for them.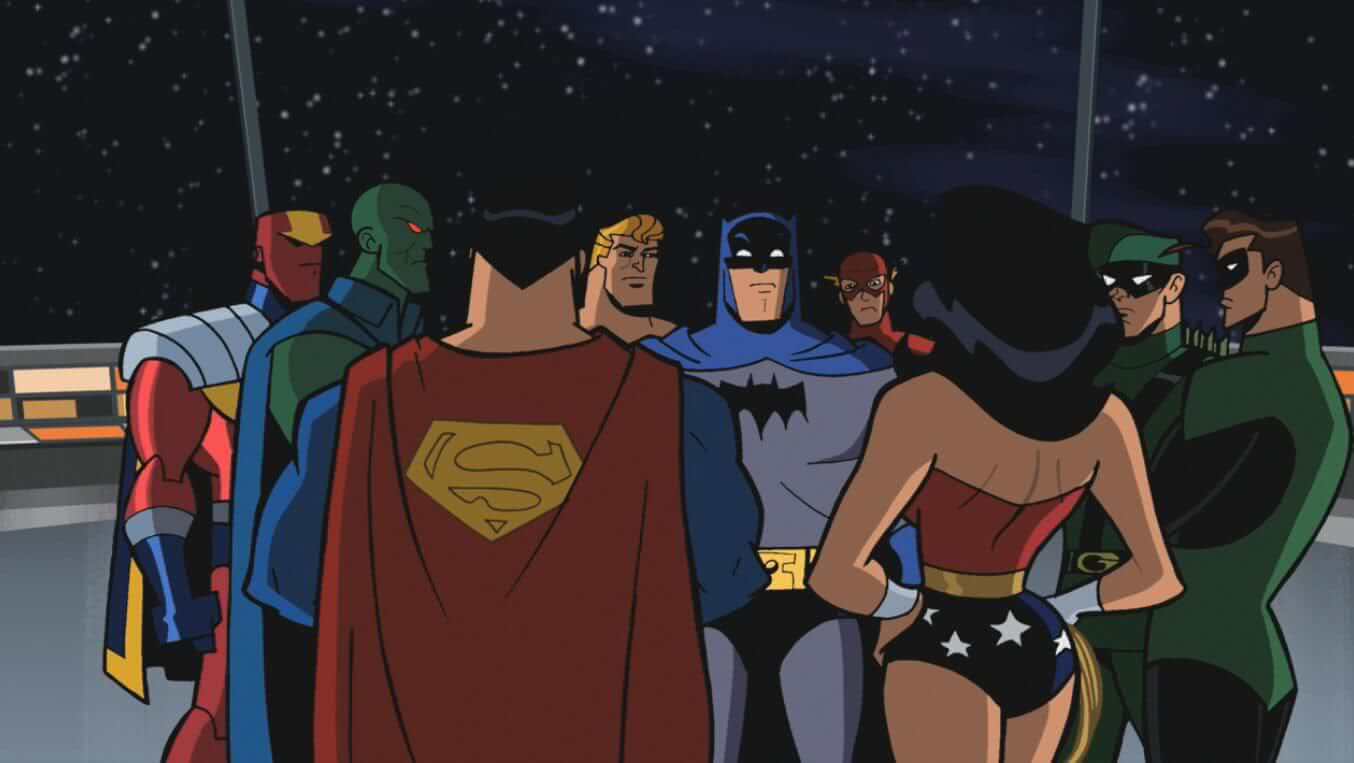 Of those various movies, is there one that stands out as your true favourite?
I loved Under the Red Hood. I thought it was really special and different and wonderful. I say that, and then I adored Mask of the Phantasm, the very first one I ever did. I loved Under the Red Hood, though. I knew nothing about the story until they sent me the script. Then, I just wanted so much to do a good job on that. Not that I didn't want to on all of them, but that one touched me in a very special, human way. I was in the studio with the actor who was playing young Robin, Jensen Ackles. I've always been a director who doesn't ever expect an actor to do something that I'm not willing to do. So, when I knew I had to get him massively involved emotionally in the scene where he says to Batman, "Why didn't you kill The Joker?" I went in to the studio with him so that he wouldn't feel alone during his acting. I was there with him and the two of us cried together. I mean, I cried silently so that my crying wasn't on the mic, but I wanted him to know it was okay to lose it so much emotionally that it would move him to tears. I love that he was willing to go there. We did a handful of takes, and I don't know whether the most weepy take was chosen, as Bruce Timm often pulled back a little bit on some of that emotional exposure, but I loved that emotional depth to get some of these stories across. Then I loved Mask of the Phantasm. That's not one of Bruce's favourite movies, but I loved it. I really, really did.
And in Under the Red Hood you go to cast John DiMaggio as The Joker, which must've been a whole lot of fun?
John had been a very, very experienced voice actor when I cast him, but then he told me later how incredibly nervous he was to play that character as he wasn't sure he could do as good a job as he thought I expected from him. But I knew he could do it, that's why I cast him, and he did a stellar job. It always surprises me when actors with massive experience get nervous. I get that we all get nervous in our jobs because we want to do a great job and want to do service to what we're being asked to do, but I loved his humility in saying he was nervous about doing a good job.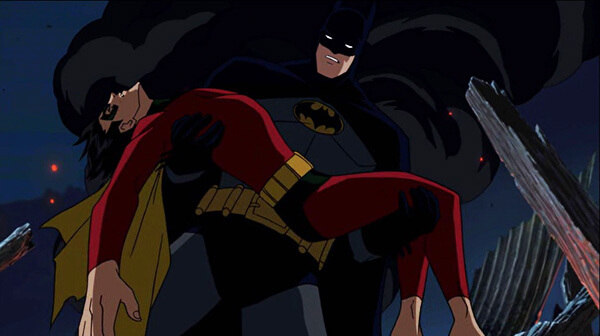 Given how synonymous certain actors were with certain Batman roles, was there often any trepidation from voice talent who were coming in to take over, for example, from Kevin Conroy as Batman or from Mark Hamill as The Joker?
Michael Emerson, the wonderful actor from Lost and Person of Interest and Arrow. I hired him as The Joker having met him at a Comic Con. I just walked up to him at a party there and introduced myself, saying, "I direct a lot of the DC properties, would you like to play?" So I hired him as The Joker. He was in New York at the time, I was in Los Angeles, but we had a camera on him and a camera on me so that we could see each other. We recorded the initial record, then the animation, and it was excellent. The animation went away and it came back eight or nine months later, recorded the ADR the exact same way. I said to him, "Thank you so much. I'm so glad that you came to play. You're wonderful, you're a wonderful Joker." And he said, "This is the hardest work I've ever done." That is so interesting. I knew I had beaten him up a little bit because I've got to, I had to, that's what I do. I think it had to do with the fact that there's so much of it that's left to the imagination; he doesn't have all that stuff in front of him, he doesn't have any props in front of him, he doesn't have a set in front of him. We showed him as much artwork as we could, but if you're recording on your own then you are kind of recording in a vacuum. So he found it really, really hard, but I thought he was crazy good.
You just never know. You bring in actors and you treat them with respect and you give them as much material as you can, and ideally you've hired the right actor and they're able to come through for you. If they're having real trouble at the beginning, you work more, you identify what the problem is, you see if you can solve that problem, and then you move forward with the actor. You always make the actor feel like they're not doing anything wrong. And typically they're not doing anything wrong, it's just they need to have it explained to them what animation energy is and why a certain line of dialogue has to be done with panting in the line of dialogue, why this line is so much louder than the line that follows it, why this line is whispered and next line is whispered quieter and then third line is shouted. All those specifics that may not be clear to them just from reading the script. That's my job, to make sure they're comfortable and that they can understand what's going on so that they can do their best work.
To wrap things up then, again it might be like asking somebody to pick a favourite child, but is there a favourite piece of casting from over the decades?
Casting Kevin Conroy was a crowning glory of my career. It was absolutely the right actor for the right role at the right time. But I have to tell you, I had the opportunity to invite to play so many remarkable actors. Whether it's directing Steven Spielberg, which I had the good fortune to do, or John Landis, or a bunch of other directors. It's really fun to direct a director, and it's also intimidating. For a show like Batman: The Animated Series, the fact that I could call up the agent for Elizabeth Montgomery and say, "Would you like to come and play?" and her to say, "Absolutely!" She came in and I said, "Miss Montgomery, it's such a pleasure to meet you." "Oh, call me Lizzy. Those kinds of moments are remarkable. Whether it's Richard Dysart or Dick Gautier or Treat Williams or Joe Piscopo, Tim Curry, Michael York, Malcolm McDowell, all these wonderful people who said, "Yes, I'll come play in a Batman episode!" Getting to meet them, direct them, and show them how much I respect them and then them have respect for me, that's possibly the biggest compliment one could ever get. But truly, casting Kevin Conroy as Batman was probably my favourite child.
Batman: The Complete Animated Series is out now on Blu-ray.