Features | Written by Hayden Mears 08/09/2022
Amy Smart | STARGIRL
It was clear from the get-go that DC's Stargirl had big plans for Amy Smart. The actor, perhaps best known for The Butterfly Effect, Rat Race, and Just Friends, has been with the show since its 2020 debut, but we're only now seeing just how much she has evolved. Across two completed seasons and almost episodes, Barbara Whitmore has grown stronger both as a person and as an emotional anchor. Managing teenagers is its own feat, but managing superpowered teenagers is a different animal.
Stargirl follows teenager Courtney Whitmore as she and her family start a new life in Blue Valley, Nebraska. There, she bonds with a cosmic staff, turns a bunch of friends into superheroes, and beats back bad guys with teamwork, optimism, and a steadfast commitment to doing what's right. Hooray for doing the right thing!
We recently got the chance to speak with Smart about Barbara's role in Season 3, as well as her deepening friendship with Joy Osmanski's Paula Brooks/Tigress…
STARBURST: Season 2 teased tons of unexpected dynamics that we think many fans are hoping will see more development in Season 3. The back-and-forth between your character and Paula Brooks/Tigress was especially entertaining. What can we expect from them this season?
Amy Smart: The pure setup of the two of them becoming friends this season is hilarious. They couldn't be more opposite but then they find a lot of commonalities. They both teach each other what they know. Honestly, my scenes with Paula were the most fun I had this season. Her character is so awkward to society. I love that she comes to Barbara to teach her. On the flip side, there's a real loyalty from Paula that we haven't seen before. So there's this unassuming friendship that develops and I can't wait for you guys to see all of it because it just gets funnier.
Let's talk about Barbara as a character. Aside from her obvious responsibilities as Courtney's mother and Mike's stepmother, what is Barbara's most important function in the series? Where would you say she fits into Stargirl's overarching story?
I think she's the rock of the family. She holds down the reality and the balance. Everyone else goes off on these journeys and she's holding down the fort. She's this matriarchal character who is the mama bear but she's also finding her own strengths. She's surrounded by these family members who basically have superpowers and I think her staying strong in who she is without superpowers is a challenge.
She is definitely an emotional anchor for the JSA, sometimes even more so than Pat. Pat is more in it with Courtney and everyone. But when they all come home after a hard day of being a superhero, Barbara's there.
Yeah!
You've already alluded to this, but what is Barbara's biggest challenge this season?
I think on some level she also questions what her role is. What I find so fun about this season is that her relationship with Paula grows. Her friendship with Paula gives her this independence and this feeling of power that she probably hadn't felt before.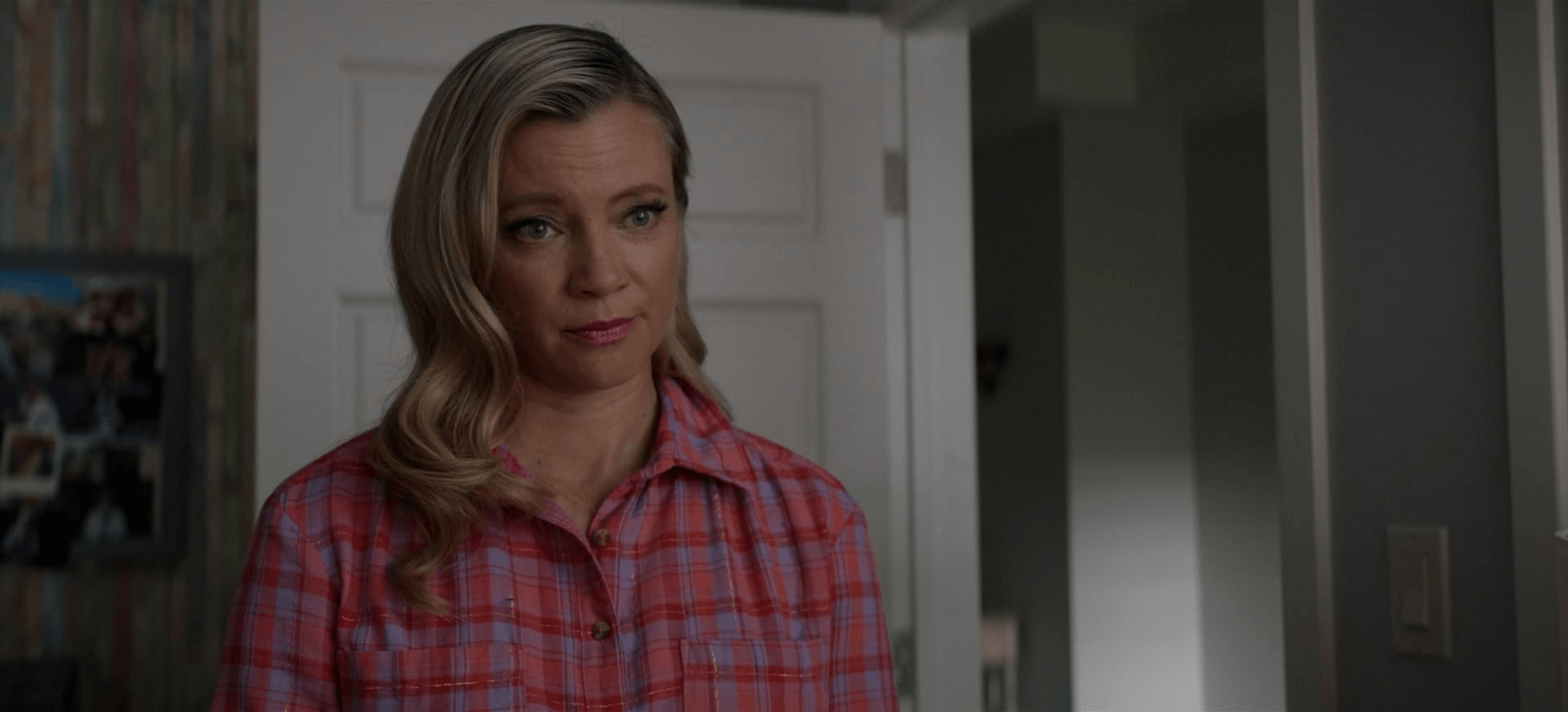 Tonally and thematically, Stargirl is very different from the other CW superhero shows. It really emphasises that the way we treat each other matters. Every character supports this idea in his or her own way. And we need these kinds of themes right now, especially when the world feels as dark as it does now. What are some specific ways in which Barbara reflects these themes?
You're absolutely right. It's about giving people second chances. Seeing the best in them. Allowing them to change. We don't normally allow ourselves to open that trust back up. This season definitely has that positive element to it. Becoming vulnerable is definitely a way to mend that bridge. I think Barbara is about figuring out where the boundaries lie between being a mother and being a stepmother.
To be vulnerable is courageous. To open yourself up is courageous.
Absolutely. Committing to growth as a person is a hugely courageous thing. You're essentially admitting that who you were before was not awesome and that you want to do the work to be better.
Yes!
How collaborative is Stargirl's on-set environment? I know that Geoff [Johns] created these characters so he's very attached to them and very close to them. How much feedback does he want/welcome, especially when these characters are so close to his heart?
He definitely loves collaboration and loves to have input from actors. He finds inspiration in those conversations. I know that in the middle of Season 2, I went in to talk to him and through our conversation, I feel like that influenced his writing of Barbara in a deeper way. Like any creative process, it takes more than one person. This is the most collaborative I've been able to be, actually. In the past, I've always been brought scripts and I said, "Okay, this is what I'm doing." Because this is a TV show and because these characters keep growing and evolving, he's so open to our input, which has been wonderful.
Geoff has such a big heart. This show is so personal to him and he had so much heart from the beginning. You feel what he's bringing to the page. It's special.
What can you tell us about Season 4?
We'll find out by the end of the month whether we go back for Season 4. So we're all just crossing our fingers and toes!
STARGIRL Season 3 is currently screening on The CW in the US.